There are some things you can do to increase the removal success rate.
1-When the program prompts to disconnect and reconnect your device, immediately disconnect and reconnect your iOS device when the white Apple logo appears on the phone. Otherwise, the jailbreak may fail.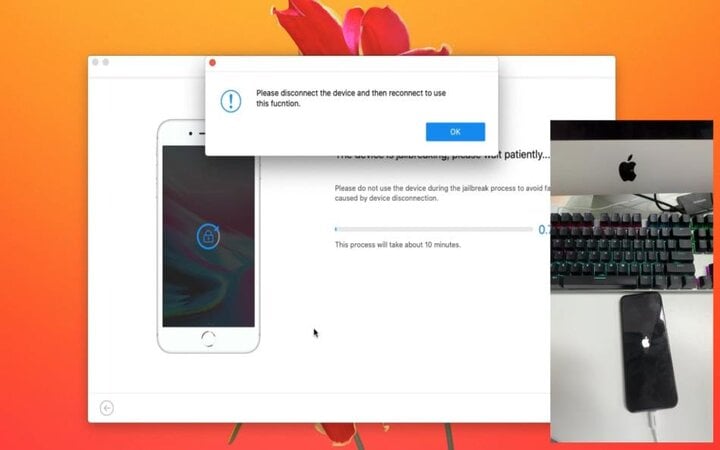 2-If the program gets stuck during the jailbreaking or removal process, or if you keep failing to jailbreak or remove iCloud Activation Lock, please locate "Help" - "CleanUUID" in the menu bar and try again.

If you fail to remove iCloud Activation Lock after trying the above method, please follow the steps below to try again.
Flash your device and install the latest iOS 16 version, or erase all content and settings from your iOS device.
Navigate to "Help" - "CleanUUID" in the menu bar.
3-It's highly recommended that you connect your iOS device to the computer with a lightning to USB cable.