Step 1: Factory reset your Samsung device with error. You could perform hard reset through key combinations or the feature of "Unlock Screen Lock" on UnlockGo (Android).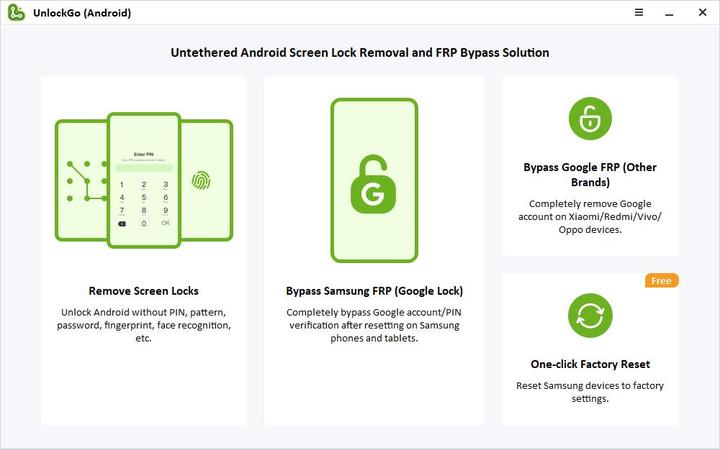 Step 2: Set up your locked Samsung again until Google account verification page.
Step 3: Re-operate the FRP bypass process with UnlockGo (Android) and sign into your Samsung account.
Note: Make sure you have uploaded the App to Samsung Cloud from another Samsung device.
Step 4 : Allow Universal switch on your locked Samsung.
Step 5: Restore data from Samsung Cloud. When you reach the restore step, tap on "Restore data" and hit the Accessibility button in the lower right corner immediately. In this step, we highly suggest you follow the video guide, you might need to try a couple of times. If it asks for Samsung Cloud update, here you don't need to press on Update option. Just tap on the arrow button in the lower left corner to return to the previous step, and try it again.