In the digital age, losing cherished photos can be distressing. However, learning how to recover permanently deleted photos from iCloud can offer a glimmer of hope. Whether it's an accidental deletion or a technical glitch, this guide provides the latest methods in 2023 to retrieve your precious memories. Discover step-by-step solutions and regain access to your photo gallery effortlessly. Don't let those moments fade away – follow our comprehensive guide below.
Are Permanently Deleted Photos in iCloud Gone Forever?
No, permanently deleted photos in iCloud are not gone forever. They are retained in the "Recently Deleted" folder for approximately 30 days after deletion. During this period, users have the opportunity to restore them. After 30 days, however, these photos are permanently removed from iCloud and cannot be recovered through normal means. It's advisable to act promptly if you wish to retrieve deleted photos from iCloud.
How to Recover Permanently Deleted Photos from iCloud Directly?
Introducing RecoverGo (iOS), a cutting-edge solution poised to redefine iCloud photo recovery. In the realm of digital memories, this tool stands out, employing advanced techniques that elevate the chances of successful restoration. Be it treasured moments or critical snapshots, RecoverGo offers a bespoke approach. Its standout features ensure precision and security, setting it apart from conventional methods. With RecoverGo, users gain unprecedented control over their iCloud data, providing a seamless path to retrieve permanently deleted photos.
✨ Advanced Recovery Algorithms: RecoverGo (iOS) employs cutting-edge algorithms for a higher success rate in retrieving permanently deleted photos.
✨ Selective Data Recovery: Users can choose specific data types, including photos, for a more targeted recovery process.
✨ Preview Functionality: Before finalizing the recovery, preview the photos to ensure you're retrieving the right ones.
✨ Secure iCloud Login: RecoverGo (iOS) ensures a safe login process, protecting your sensitive information.
Step-by-Step Guide
Step 1 Open RecoverGo (iOS) and choose the option to recover data from iCloud.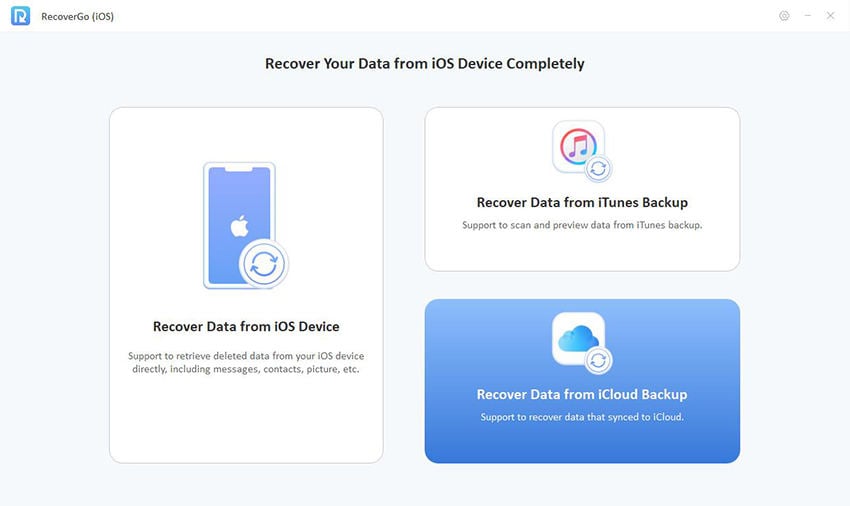 Step 2 Enter your iCloud credentials to access your account securely.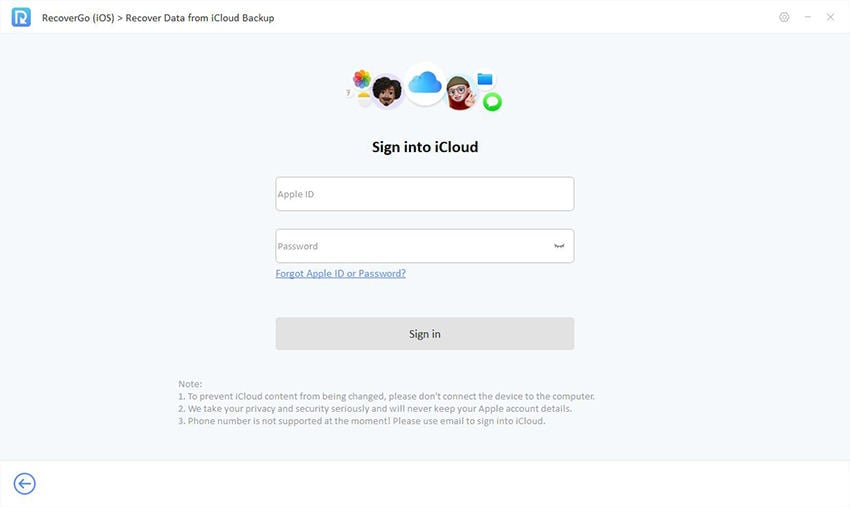 Step 3 Choose "Photos" from the list of recoverable data types.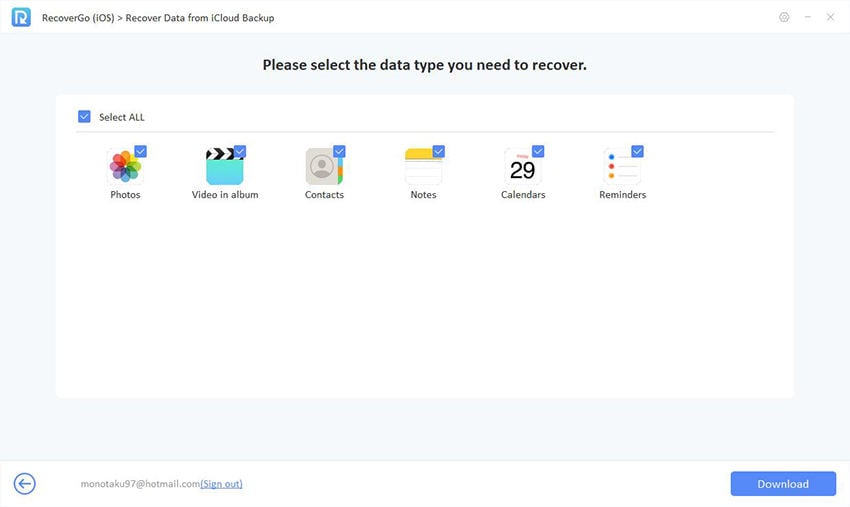 Step 4 Preview the permanently deleted photos to verify their content.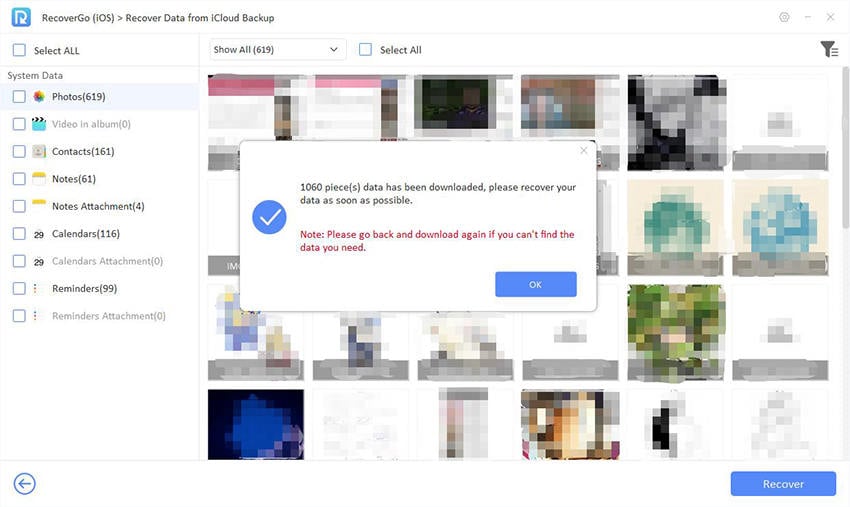 Step 5 Once satisfied, select the photos you want to retrieve and click "Recover".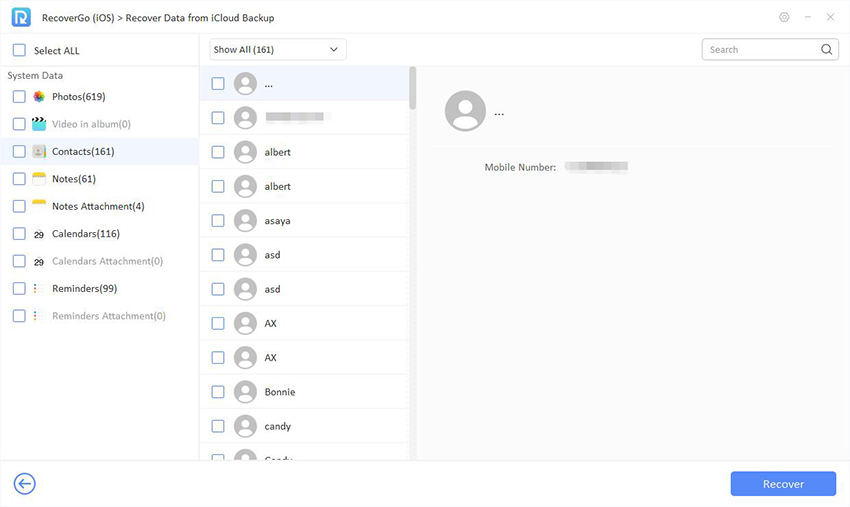 How to Recover Permanently Deleted Photos from iCloud Backup
Recovering permanently deleted photos from an iCloud backup involves a systematic process. However, it's important to note that if iCloud Photos is enabled, photos are not included in the standard iCloud backup. Here's the official method that requires resetting your device. Here is how to do it:
Backup and Reset:
Go to Settings on your device and tap your name.
Select iCloud > Backup > Back Up Now to create a current backup.
After completion, return to Settings > General > Transfer or Reset iPhone > Erase All Content and Settings.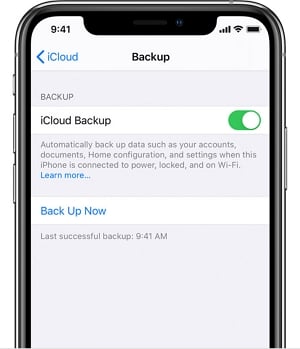 Restore from Backup:
Power on your device and follow the on-screen setup instructions until you reach the "Apps & Data" screen.
Select "Restore from iCloud Backup" and sign into your iCloud account.
Select the most recent backup that contains the deleted photos you want to recover.
The device will initiate the restoration process. Ensure a stable Wi-Fi connection and keep the device plugged in during this period.
Once the restoration is complete, follow the on-screen instructions to set up your device, including Apple ID, passcode, and other preferences.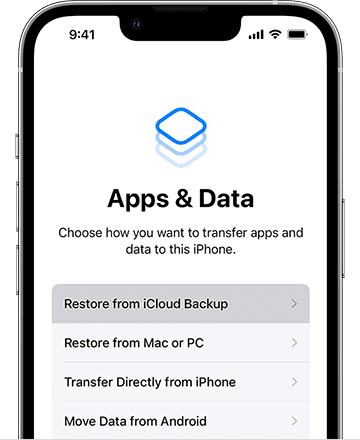 How to Recover Permanently Deleted Photos on iPhone from iCloud Syncing
When photos are permanently deleted on one device, it may take some time for the deletion to sync across all devices. If the deletion was recent, there's a chance the photos are still available on other synced devices. Here's how to recover permanently deleted photos on iCloud:
Open Photos App: Launch the Photos app on your iPhone where the photos were originally deleted.
Check Other Devices: Access the Photos app on other devices that are synced with the same iCloud account.
Verify Availability: Verify if the deleted photos are still present on the synced devices. If so, proceed to the next step.
Re-Sync: Trigger a manual re-sync by going to Settings > [Your Name] > iCloud > Photos. Toggle off and on "Photos" to force a re-sync.
Wait and Check: Allow some time for the re-syncing process to complete. Afterward, check the Photos app again to see if the deleted photos have been restored.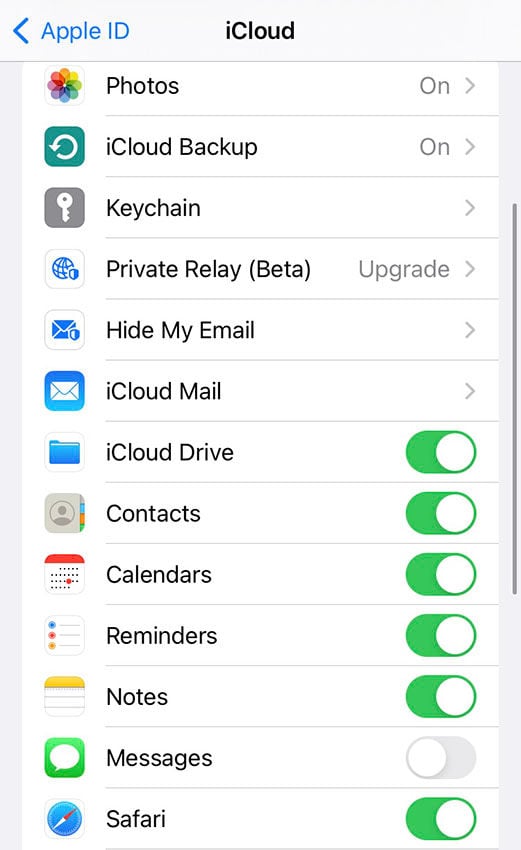 Frequently Asked Questions
Q1: How to recover permanently deleted photos without iCloud?
You have two options:
iTunes Backup: If you've backed up your device with iTunes, you can recover permanently deleted photos from there.
RecoverGo (iOS): Even without a backup, you can use RecoverGo (iOS) to retrieve your lost photos.
Q2: When you delete photos from iCloud are they still on your iPhone?
No, when you delete photos from iCloud, they will also be removed from all devices signed in with the same Apple ID. To prevent this, you can safeguard your photos by signing out of the Apple ID on your iPhone before deleting them from iCloud. This way, they will remain on your device.
Wrap Up
In conclusion, this article has provided valuable insights into the process on how to recover permanently deleted photos from iCloud. It emphasized the importance of acting swiftly, as iCloud retains deleted photos for approximately 30 days. Additionally, it highlighted a noteworthy solution, RecoverGo (iOS), as a standout tool for seamless and effective photo retrieval. This innovative software offers advanced recovery algorithms, selective data retrieval, in-depth preview functionality, and secure iCloud login. With its user-friendly interface and high success rate, RecoverGo (iOS) emerges as a top recommendation for anyone seeking to restore their precious memories. Don't let your cherished photos remain lost—give RecoverGo (iOS) a try today.