AOL email is a free service provided by the company to the users. However, many users face difficulties in accessing their AOL emails. For this reason, iPhone users want to know the main reason behind AOL mail down on iPhone. No doubt, this service has come with a lot of benefits even before smartphones were a thing. Today, many people do not wish to delete their AOL accounts.
In this article, we will discuss some of the potential reasons for AOL mail not working on iPhone. Also, this article will suggest you the best method to ensure smooth working of mails on your iPhone. Keep reading down to find out more!
Part 1: Why Is AOL Mail Not Working on iPhone?
There may be many reasons for AOL mail not working properly, including but not limited to your app version outdated, network problems or cache problems, you will get corresponding answers one by one in the following content. Also, inactivity within 90 days of your AOL mail account may result in you no longer being able to receive mail through your AOL mail account, and accounts may be deleted after 180 days of inactivity.
Part 2: How to Fix AOL Mail Not Working on iPhone
If you can't get AOL mail on iPhone, here are some of the ways to fix this issue:
1. Confirm Your Email ID and Password Are Correct
First thing, make sure that you're entering the correct email ID and password. Remember, even a single character mistake can result in invalid login. For this reason, you need to be careful while entering your login credentials.
2. Turn iPhone OFF and Back ON
Turning your iPhone off and back on is one of the best solutions for resolving AOL mail issues. This is the first thing you need to do when your AOL mail is not working. This method can be useful in resolving AOL mail on iPhone 13 issues.
Long press on the power key(s) to restart your iPhone.
Make sure to slide the power slider to the right.
Most importantly, you should wait for 30 seconds before restarting your device.
3. Remove and Re-add AOL Account
Sometimes, the account settings of AOL mail get corrupted. As a result, it can lead to many issues such as AOL mail not working. All you have to do is follow the below steps to remove any of those conflicts:
Go to Settings > Accounts & Passwords and then locate the AOL account.
Tap on the "Delete Account" option located at the bottom of the screen.

After that, go to Settings > Accounts & Passwords > Add Account.
Now, sign in to your AOL account.
4. Reinstall or Update the AOL App
Apple is a top-ranked company when it comes to smart products. It ensures updating the settings. If you're an iPhone user, make sure to keep your apps up-to-date. Problems with AOL mail on iPhone could be resolved by reinstalling or updating the AOL app.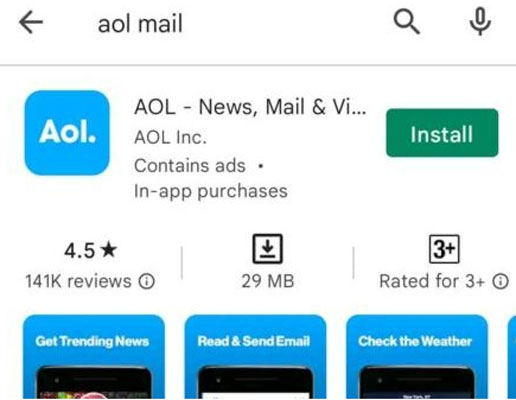 5. Reset Network Settings
You can reset network settings to fix the issue with AOL mail. As the name suggests, this method can refresh your network connections. Here are some steps to reset network settings:
Go to Settings > General > Reset.
Click on the "Reset Network Settings" option and then enter your passcode.
Your device will reconnect to the network in a few seconds.
6. Reset Multiple Accounts Through Settings
Not receiving AOL emails on iPhone? You will probably need to reset multiple accounts. Go to Settings and locate the "Reset Multiple Accounts" option. This method is an effective way of resolving AOL mail issues on iPhone.
7. Clear Cache of the AOL App
Sometimes, fixing AOL mail issues is as simple as clearing the cache of the app. Cache build-up can lead to AOL mail being down on iPhone. All you have to do is clear the cookies and cache of the app.
Go to Settings and then Search "Apps".
Search for "AOL" app.
Click on Clear Storage & Clear Cache under Storage & Cache option.
8. Use Browser to Access AOL Email
The best solution is to use a browser to receive emails. This is an alternative portal that can help you. Use a browser like Chrome to access your AOL email. Visit the AOL email website on Chrome and then log in with your credentials.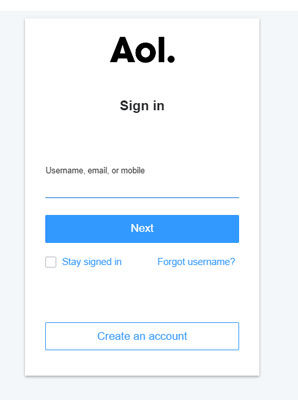 9. Try Logging into Your Email on a Different Device
Sometimes, any device issue can result in AOL mail not working. In this case, all you need to do is switch your device. Try logging into your AOL mail account on any other device.
10. Make Sure Background App Refresh is Enabled
Here is the last conventional method of fixing AOL mail problems on iPhone. You can enable the background app refresh option on your device. This can ensure your AOL mail app is working even if open in the background.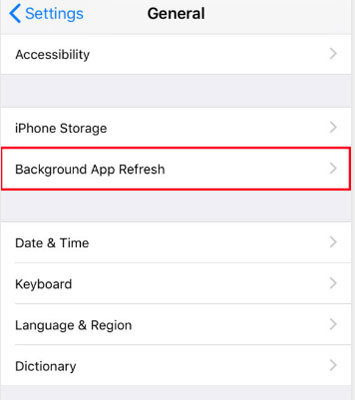 Part 3: One-click to Solve AOL Mail Not Working on iPhone 🔥
Many users may face repeated AOL mail problems even after using all the above methods. In that case, we recommend using the best tool to fix AOL mail not working on iPhone. You can use best methods to get your device repaired without any hassle. This tool comes with a lot of benefits. For example, you can get your device repaired with just one-click. Moreover, iToolab FixGo is 100% safe and secure to use.
Step 1 Download & Install
Firstly, make sure to download and install FixGo on your device.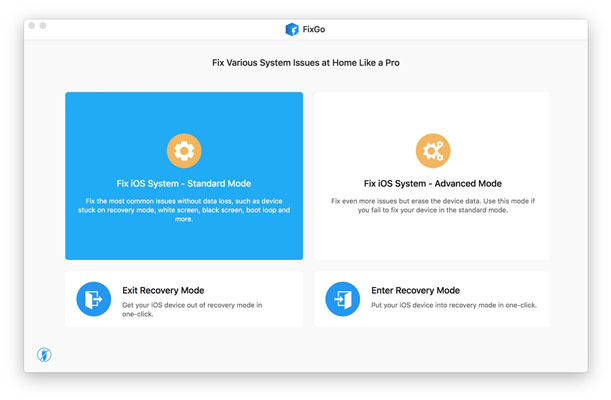 Step 2 Download Firmware Package
You will need to download the firmware package on your device. For that purpose, tap on the "Browse" option and then select the path for the firmware.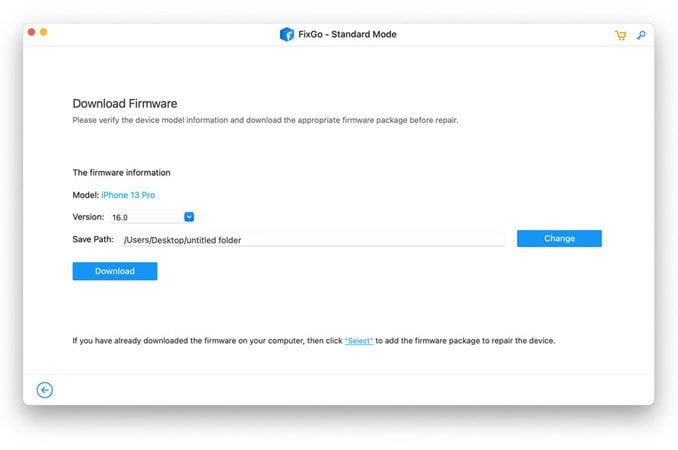 Step 3 Fix AOL Mail Down on iPhone
After installing the firmware on your device, you can fix the AOL mail issue on your iPhone. Click on the "Repair Now" option to begin the repair process.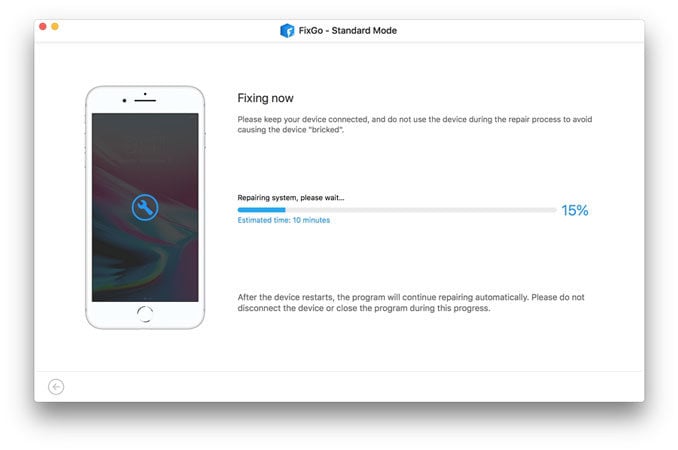 Also Read: All Emails Disappeared from iPhone? Try These Solutions First
Conclusion
This article has discussed some of the best methods to fix "AOL mail not working on iPhone" issues. Undoubtedly, many iPhone users experience this issue on their devices. Our recommended third-party tool is the most secure method to get your AOL mail back to normal.