You reach for your iPhone with urgency, only to be greeted by the disheartening sight of an iPhone black screen but still on or an iOS 17 black screen. Despite the phone ringing or vibrating, it refuses to respond to your touch or button presses. This article offers essential solutions to restore your iPhone to full functionality in such situations.
Can a Black Screen on iPhone Fix Itself?
Sometimes, a black screen may disappear itself. It may happen if the battery is completely drained; charging it can revive the device. Additionally, temporary software glitches can be fixed by restarting the phone. However, persistent hardware issues require professional repair. If your iPhone's screen stays black, try simple fixes, but consult a technician for serious problems.
Various Ways to Fix iPhone Black Screen But Still on
1. Charge your iPhone
Low battery levels can occasionally disrupt your device, leading to abnormal behavior, including the iPhone screen going black but remaining on. To address this, ensure your iPhone receives a sufficient charge, and then proceed to restart the device. Often, this simple step can resolve the issue once your iPhone reaches an optimal charge level.
2. An app is loading
If you encounter your iPhone screen going black but remaining on, it might be due to an isolated software issue within the app you're using. Alternatively, the app could be loading content, which can be common with streaming apps like Netflix or YouTube, especially on a slow internet connection. To address this:
Close the application and navigate back to the device's home screen.
If there are updates available specifically for the app causing the issue, install them.
Restart your iPhone.
In most cases, these steps should resolve the "iPhone screen black but on" issue. If the problem persists, consider reaching out to the app developer or uninstalling the app to maintain your device's overall performance. 3. Force restart iPhone
If your iPhone is unresponsive with a black screen, a "Force Restart" can often resolve the issue by rebooting apps and software. Here's how to do it:
For iPhone 8 and newer models:
Tap and release the "Volume Up" button quickly.
Repeat the above step with the "Volume Down" button.
Press and hold the "Power/Side" button until the Apple logo becomes visible on the screen.
After the Apple logo appears, allow your iPhone to reboot and check if the black screen issue has been resolved.
4. Wait for a while
If you find that the screen is black but the phone is turned on, it may be that you have set up the automatic update system and the phone is completing the operation for you. You just need to wait patiently for a while.
Updating your iOS regularly can include bug fixes and improvements, potentially addressing iPhone screen is black but the phone is on issue caused by software glitches.
5. Restore from recovery mode
To resolve an iPhone black screen issue using iTunes and recovery mode:
Establish a connection between your iPhone and the most current version of iTunes on your computer.
Enter recovery mode:
iPhone 8 or later: Press and release the volume up button, then the volume down button, and long-press the side button until the Apple logo appears.
iPhone 7, iPod touch (7th generation), and iPhone 7 Plus: Long-press the volume down and top (or side) buttons together until the recovery mode screen appears.
For iPhone 6s or earlier: Simultaneously press and hold the home and power buttons until the recovery mode screen appears.
Click "Restore" in iTunes.
Your iPhone will be restored, and the black screen issue should be resolved. You can now proceed with setting up your iPhone.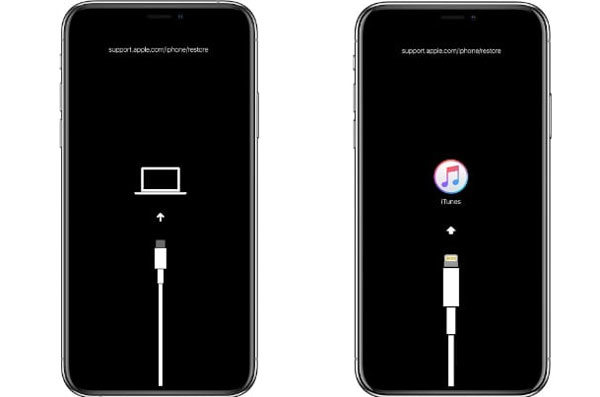 6. Perform a DFU Restore
All iPhone models feature a deep system repair mode called DFU (Device Firmware Update), typically used in severe cases when your iPhone's system is crashing. Here's how to use it:
For iPhone 6S or earlier:
Press and hold the sleep button for 8 seconds.
While still holding the sleep button, press the home button.
Release the sleep button when your iPhone is recognized by the computer.
For iPhone 7 or iPhone 7 Plus:
You will need to tap and hold the side button and the volume down button for a few seconds.
Release the Side button when your iPhone is recognized by the computer.
Once in DFU mode, your iPhone screen will be black. In iTunes, click "OK" and then "Restore." Be aware that this method can be complex, and all your data will be lost.
7. Broken screen
In situations where the screen may have fallen off, been squeezed, or incurred physical damage such as cracks or visible harm, addressing the issue becomes paramount. Even if the screen remains unresponsive and black, it's advisable to test its functionality by attempting touch interactions or listening for sounds. However, when faced with clear physical damage, it is highly recommended to avoid attempting self-repair. Instead, seek professional assistance at an Apple Store or an authorized service provider to ensure the safety and proper restoration of your iPhone's functionality
8. Contact Apple
If none of these steps have resolved the issue of your iPhone screen not working but the phone is on, it's important to acknowledge that there could be other underlying causes for this problem. In such situations, it's recommended to seek professional help or contact Apple support for further assistance and diagnosis.
9. One-click to repair 🔥
When dealing with iOS issues, it's crucial to find a reliable solution that can resolve the problem without compromising your device data. iToolab FixGo – iOS system repair tool, offers a safe and effective solution for addressing various iOS device issues effortlessly. This program can swiftly enter recovery mode with a single click, bypassing any iOS device problems in less than a minute. Key features of iToolab FixGo include:
FixGo – Fix iPhone Black Screen But Still on
Compatibility with all iOS devices.
Seamless entry and exit from iPhone Recovery Mode.
Ability to resolve iOS stuck problems without data loss.
Factory reset capability for iOS devices without the need for a password.
Resolution of over 200 iOS device issues through a simple three-step process.
Here's how to use it:
Step 1 Connect your malfunctioning iOS device to your computer using its lightning cable, then click "Fix Now" to initiate the repair process.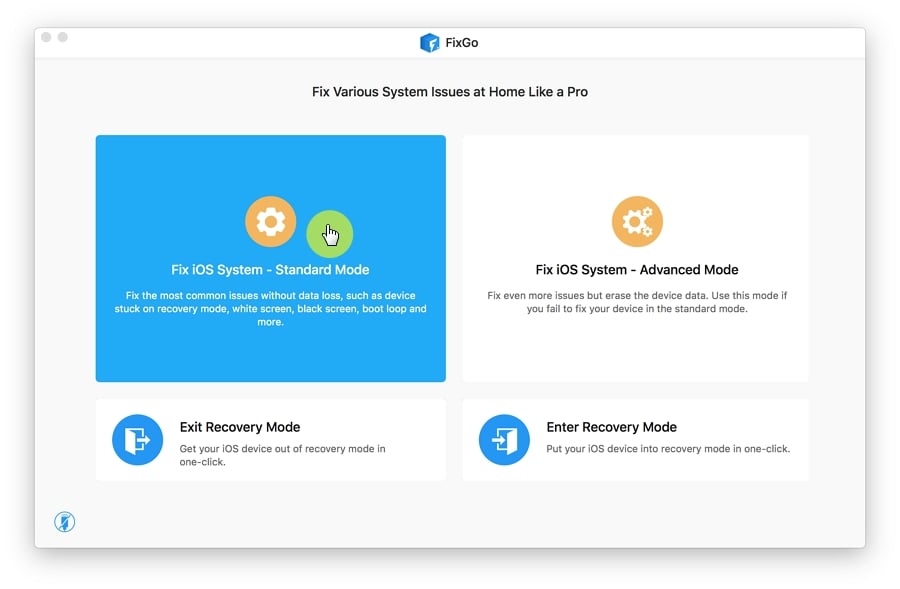 Step 2 To repair the device, the program will require the latest firmware. Click "Browse" to specify the firmware's location and then click "Download" to start the firmware download.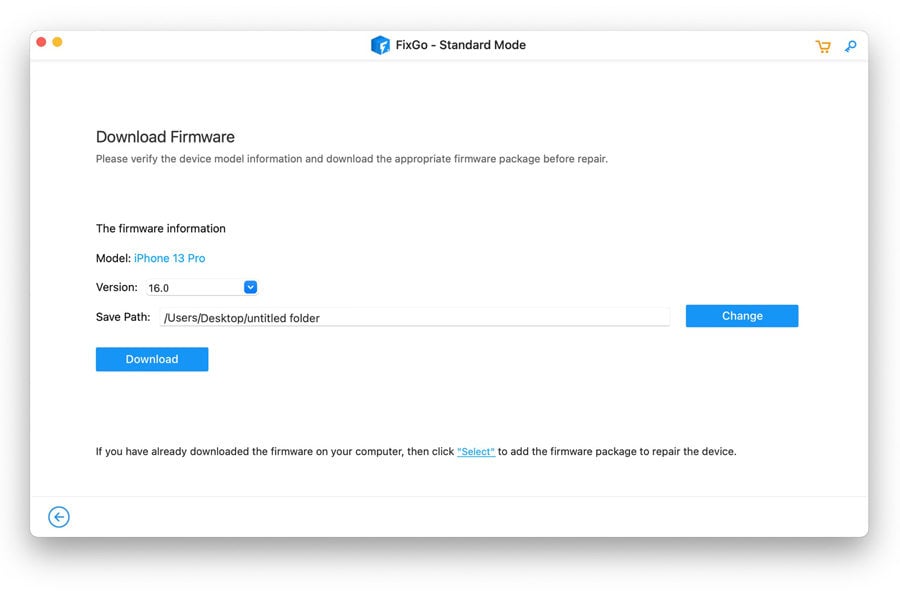 Step 3 Once the firmware is successfully downloaded to your computer, you can initiate the device repair process by clicking "Repair Now." iToolab FixGo will promptly begin the repair operation.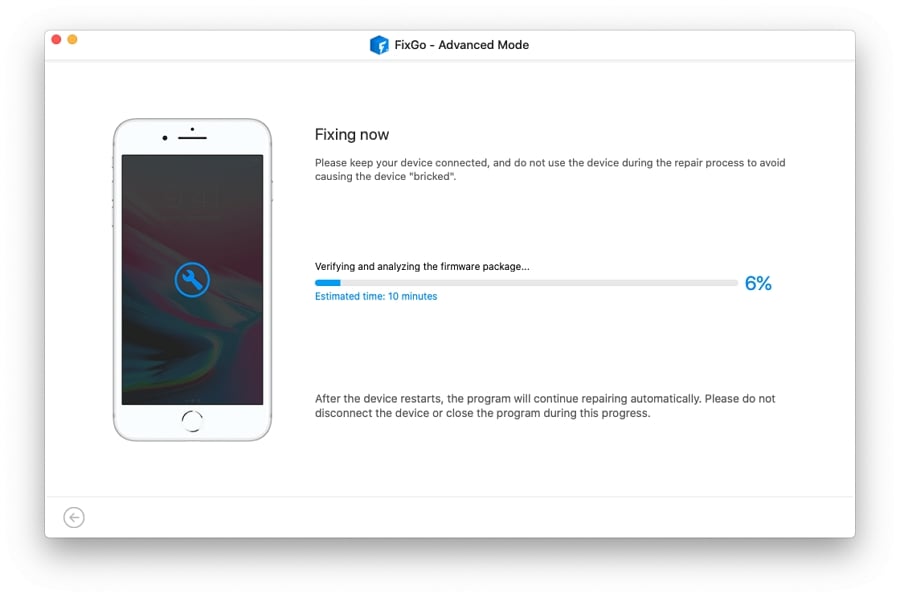 Related FAQs
1. How much does it cost to fix iPhone black screen but still on
Repairing an iPhone with the issue of iPhone screen black but on can incur varying costs, dependent on factors such as the iPhone model and the chosen repair service provider. Typically, these costs can fall within the range of $40 to $329 or even exceed this figure. For precise pricing details, it is advisable to reach out to Apple or a trusted repair service.
2. Why iOS 17 update stuck on black screen
iOS 17 update getting stuck on a black screen can occur due to various factors. It may be due to a software glitch, incompatible software or apps, insufficient storage, or issues during the update process. Troubleshooting and seeking professional help may be necessary to resolve this problem.
Summary
The article highlights the importance of maintaining iPhone durability and addresses common issues like "iPhone black screen but still On" or "iOS 17 black screen." It provides solutions, including Force Restart, updating iOS, and professional help for hardware problems. It strongly recommends iToolab FixGo – iOS system repair tool, a versatile iOS system repair tool, for resolving various iOS device issues efficiently and safely.