In this article, we review one of the most popular iOS system recovery tools, Tenorshare ReiBoot. We will look at each aspect of this program to help you figure out if this tool is the ideal solution for you. Let's start with what we like and what we don't like about ReiBoot.
What Is Tenorshare ReiBoot?
Tenorshare ReiBoot is an iOS system recovery tool that is used to resolve the most common iOS system problems. These can include a device that is stuck on a boot loop, the Apple Logo, or the black screen. Tenorshare is a company with a reputation for developing highly useful iOS device management software for both Windows and Mac.
ReiBoot, one of the many different programs they create can also allow you to downgrade the version of iOS on your device without having to jailbreak the device. You can also reverse the jailbreaking process on any device, easily restoring it to its non-jailbroken status.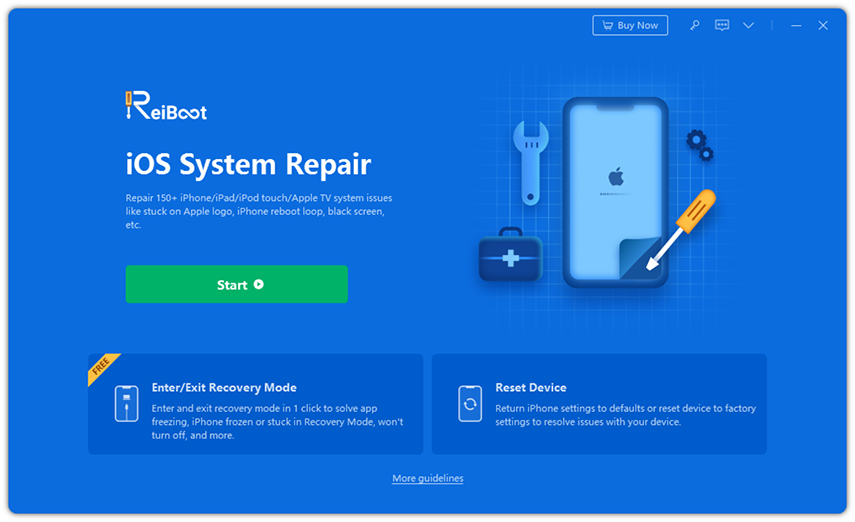 What We Like and What We Don't Like
Pros
ReiBoot can fix more than 50 iOS system problems.
It has a very simple use interface, making it very easy to use.
It is compatible with the latest versions of iOS, iPhone models and iPad models.
There are multiple pricing tiers to choose from.
Offers round the clock support for all customers.
Cons
You can only use the free trial for two functions: entering and exiting recovery mode.
The deep repair process can take more than 10 minutes to complete.
Is Tenorshare ReiBoot Safe?
After testing Tenorshare ReiBoot on various computers with different types of antivirus and malware removal tools, we can confirm that the program is completely safe for use.
It is also very reliable and will not crash or block your computer's or iOS device's normal functions. There is nothing to worry about with ReiBoot.
ReiBoot Pro Review
The following are our thoughts on the various aspects of ReiBoot:
User Interface
The ReiBoot Pro interface is designed to make it very simple to use this tool. As soon as you open it, the program's home screen will prompt you to connect the iOS device to the computer. And there is a very large button at the bottom that guides you to select up to 50+ solutions to various iOS system issues.
At the top right corner of the screen, you will see the menu button (right next to the Facebook icon). Clicking on this menu button will open up a number of options including:
Themes: Here you can pick from three different themes: blue, green and purple, customizing ReiBoot Pro to any color you choose.
Languages: While there aren't too many languages to choose from, this can still be a useful feature when you would like to use ReiBoot in any other language other than English.
Help: This menu option will redirect you to the Tenorshare official support page where you can get all your questions about the program's function answered to your satisfaction.
About: Here, you will find all the basic information you need as you can about the current version of ReiBoot.
Check for Updates: This option allows you to easily update the versions of ReiBoot you are using to the latest.
Feedback: This button allows you to give feedback to the company about ReiBoot.
Factory Reset iPhone: This button will allow you to use the Advanced Mode of the system recovery process on ReiBoot. This process will however erase all data on the device and return the device back to its factory settings. It should therefore be the last resort, only to be used when all other solutions fail.
Speed & Performance
ReiBoot is a lightweight program that will fix the device without tasking the computer's resources too much. It is also very fast and can easily be used even on older computers that have the much slower processing power.
The process of repairing the device is also acceptable. The process takes just a few minutes from start to finish although as compared to similar tools the repair speed has some room for improvement.
How to Use Tenorshare Reiboot
ReiBoot offers clear and concise instructions and accompanying graphics to make the process of fixing your iOS device quick and easy. There are several issues that ReiBoot can fix very easily including the following:
When your iOS device is stuck in the startup stage and refuses to go past the Apple logo.
If the device's home button or Power button will not work.
If the touchscreen doesn''t respond.
If the device is stuck during an upgrade, jailbreak or restore via iTunes.
If the iOS device fails to sync via iTunes.
If you are unable to connect the device to the iTunes Store to download or update apps.
If the device is stuck on a boot loop.
Here's a step-by-step guide to use ReiBoot to fix the device.
Step 1: Begin by installing ReiBoot on to your computer. Wait while the installer also installs any iTunes drivers as needed.
Step 2: Open ReiBoot and connect the iOS device to the computer using USB cable.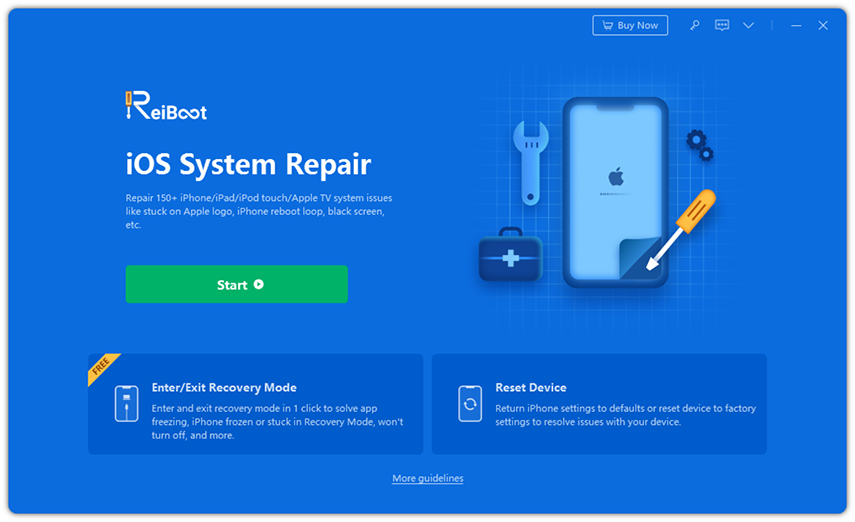 Step 3: The program will detect the device immediately and you should see various options. To use it to fix iOS issues without data loss, select "Standard repair ".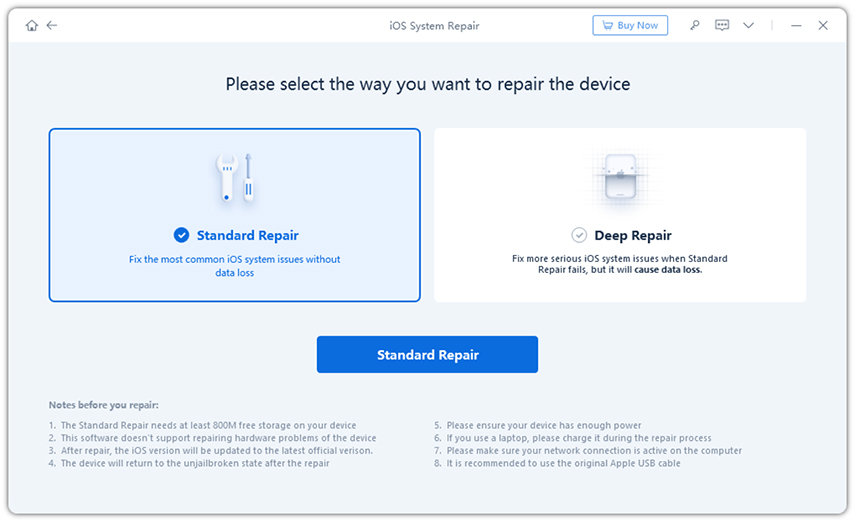 Step 4: ReiBoot will prompt you to download the necessary firmware to begin repairing the device. Simply click "Download" and wait while the firmware package is downloaded.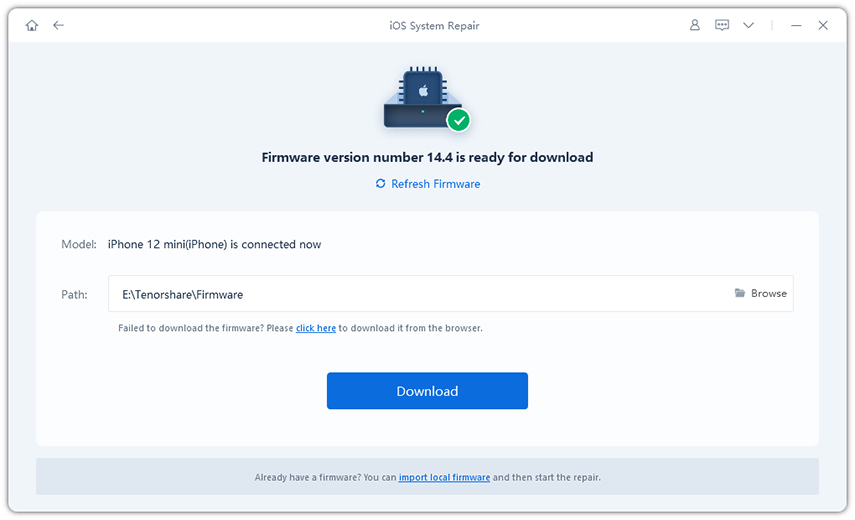 Step 5: When the download is complete, click "Start Repair" and ReiBoot will begin to repair the device. In a few minutes, your iOS device will restart in normal mode.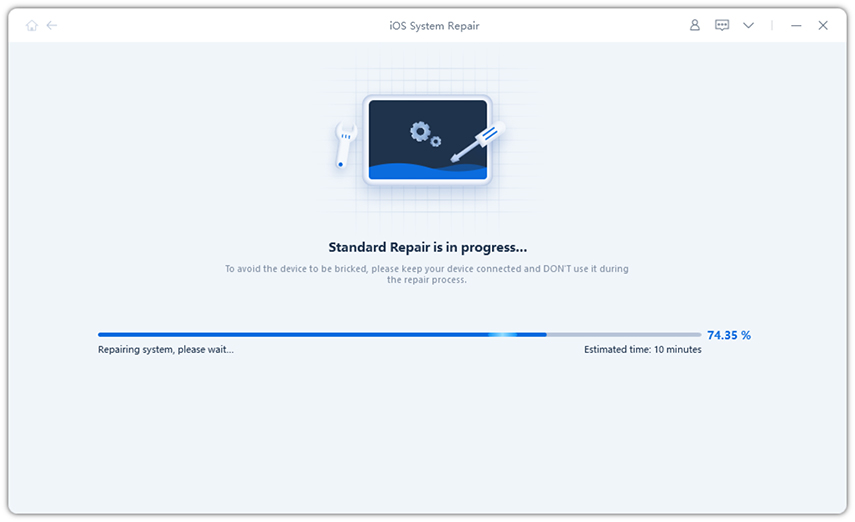 ReiBoot Free vs. ReiBoot Pro
On the program's main website, you get the option to download the free trial version of the program or purchase a license for the full version. We recommend downloading the free trial version to test drive the software and make sure it is right for you.
But the free trial has functionality limitations. For example, it can only be used to enter and exit recovery mode on the device. If you decide that ReiBoot is for you, purchasing the full version will give you access to all the features you can use to repair the iOS device.
Pricing
ReiBoot prices are different for Windows and macOS versions of the program. The following is a breakdown of the options you have:
Windows
$29.95 for a single user license for a year
$39.95 for use on 5 computers
$199.95 for an unlimited number of users
macOS
$49.95 for a single license for one year
$59.95 for 5 computers
$219.95 for an unlimited number of users
Alternatives: iToolab FixGo
If you are looking for an iOS system repair tool that embodies everything ReiBoot has to offer and so much more, we recommend using iToolab FixGo. To begin with, FixGo is a relatively newer solution, making it ideal for the modern iPhone and all the issues the new versions of iOS can bring to the market.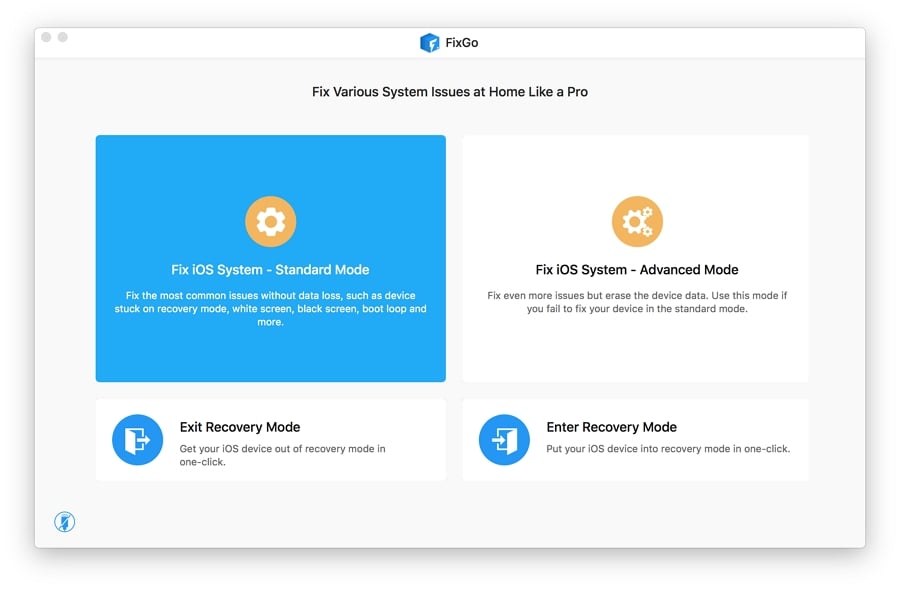 It is very easy to use: unlike ReiBoot that requires about 5-steps to repair the iOS device, FixGo will allow you to fix the device in just 3 simple steps and a much shorter duration of time.
It will also fix 200 more iOS system and stuck issues on top of the 50 that ReiBoot can fix. If you want a solution that fixes more issues, is modern, faster and easier to use FixGo is the best alternative.