The wireless connection saves us the trouble of USB connection. Especially when you have multiple devices connected to AnyGo, you will find that there are not so many USB ports on your PC or Mac. In the recently updated AnyGo v3.1.0, it supports Wi-Fi wireless connection to the computer for you to fake GPS location more convenient.
Now let's start the guidelines.
Before you start you should to do
Please use the USB cable to connect to the computer to trust the device before using the wireless connection function.
To use a wireless connection device, the iPhone/iPad and the computer need to be connected to the same Wi-Fi.
Fake GPS Location Via Wi-Fi on Mac
Step1, Run AnyGo and click "Preferences" in the menu bar. Check the "Spoof over Wi-Fi" option. Then press "Apply" to save the settings.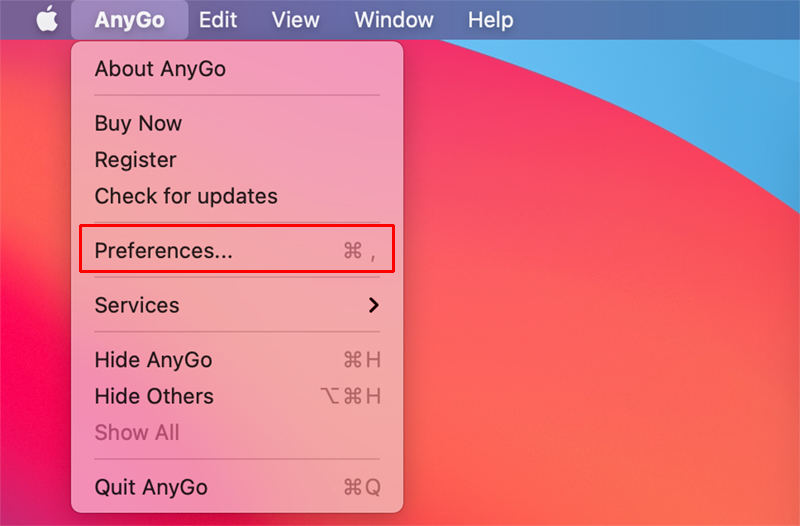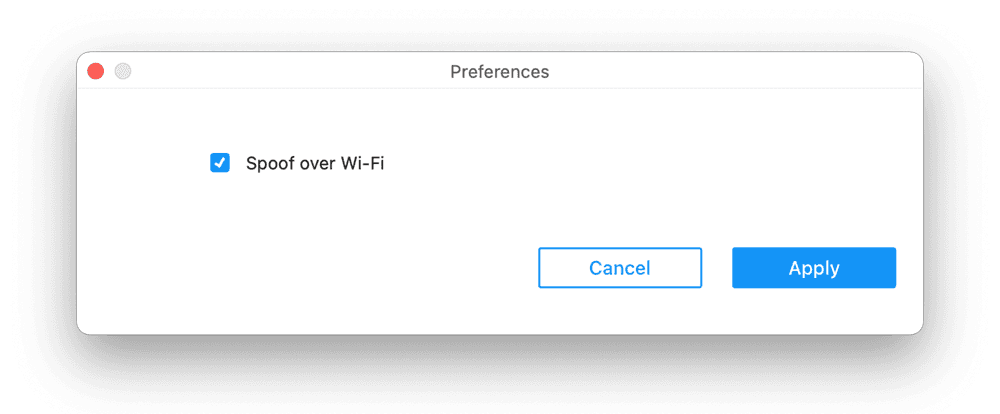 Step2, Now, Click "Start" to connect your device via Wi-Fi. AnyGo will automatically recognize your phone. If you connect multiple iOS devices, you need to manage one by one.
Step3, After entering the map, select Teleport Mode to set a virtual GPS location by searching coordinate in location bar.
Step4, If you want to spoof the location of multiple iOS devices, select the multi-device management icon on the right side of the program interface, all the devices you connect can be controlled here.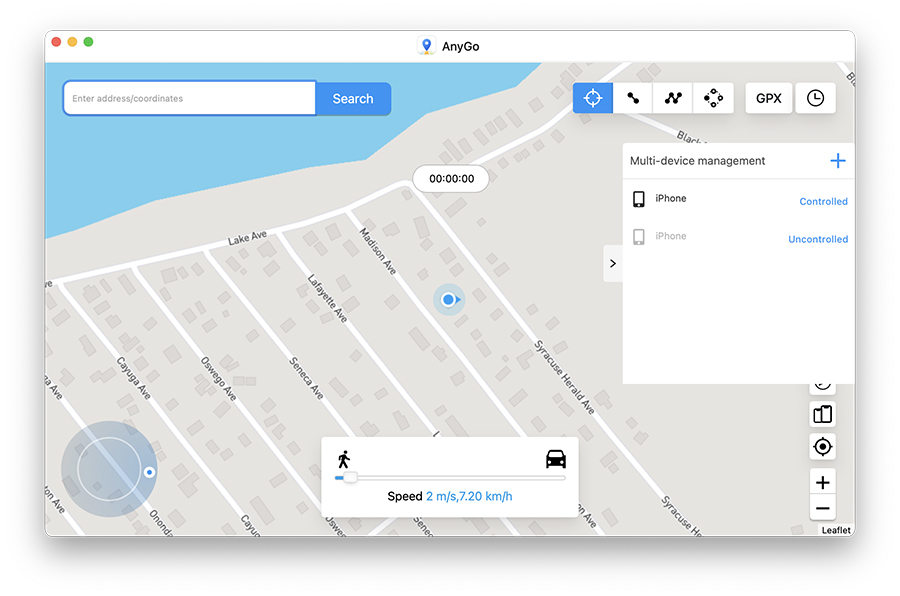 Satep5, After your new location have been set, Click "Go" to fly to the target address.
If Not Working, You Can Do:
If the Wi-Fi connection is unsuccessful, you can try to restart the program and try again.
If the program stays on the Connect interface, Maybe your iPhone and computer are not in the same network, Please check if they are connected to the same Wi-Fi.
Multiple devices need to be connected one by one. You can connect one device first, and then add other devices in AnyGo's multi-device management.
If you have other problems, you can contact our support team at [email protected]