iToolab AnyGo for Android is a handy GPS location changer app for Android user to spoof location in AR games and location-based apps. Download AnyGo Location Faker at Google Play Store, which is iToolab AnyGo for Android App.
Social Mode
If you've installed the app on your device, the default mode is social. You can change location-based apps through the following steps.
Enter location on the search the box.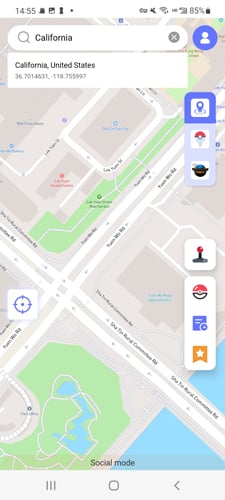 Select the location from the list and hit "Teleport" on the map.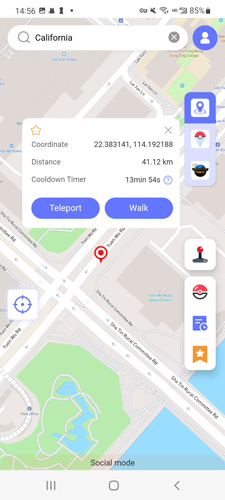 If your device haven't enable developer mode, please follow the steps on-screen steps to enable it and select AnyGo Location Faker as mock location app.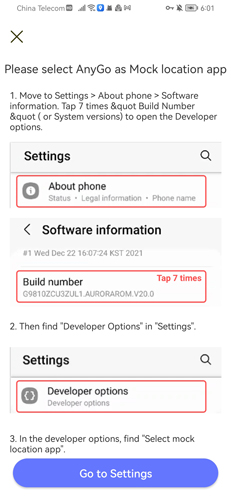 Once done, you will back the map screen. Hit "Teleport" again, and your location will be changed.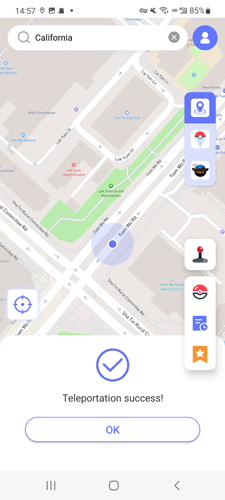 Game Mode
If you want to change location in AR game, please switch to the game mode. Turn on Game Mode on the right side of the interface.
Next, you need to install the latest VR game. Click on "Install" and follow the steps to finish the steps.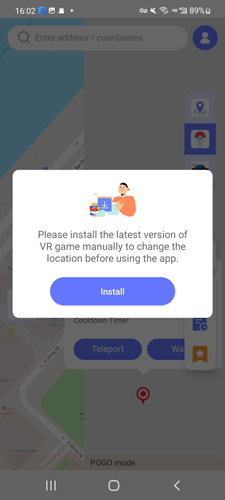 Once done, you can now use the following functions in the AR game.
Teleport Mode
AnyGo for Android will display your current location on the map using the red coordinate logo. To change the location, click on the search box at the top of the screen and enter the place you want to go.
Now, click on search and the map will be located to the specific location. Click on "Teleport" on the map.
Your current location will be teleported to that place. You can click on "OK" to check the location in the VR game. Also, the cooldown timer is also displayed on the map.
Two-Spot Mode
The current location will displayed on the map, to use the Two-spot mode please click the random location on the map and click on "Walk" option to star walking.
Now, the game character will start walking with the route you specify. Also, you can customize the walking speed by adjust the progress bar at the top. You can end the route or pause it at any time.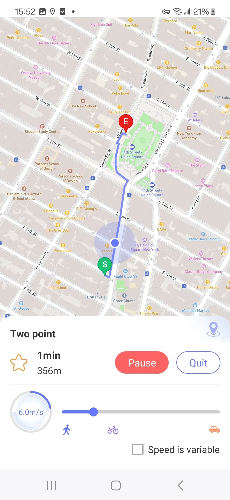 Note: You can check the game character by clicking on the game icon in the bottom right corner.
Once done, click on "OK" and you can now check the game to catch the Pokemon!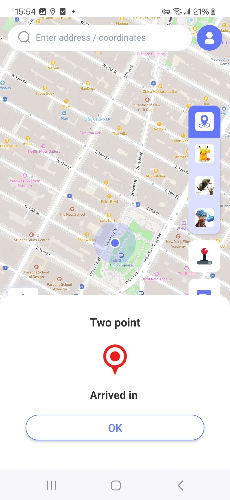 Disable Hover Windows/Cooldown Timer
Go to profile, disable Hover Window or Cooldown Timer if you don't want these feature.