Have you ever faced such a problem because you forgot the password and cannot continue working or proceed to the next step on the computer? The article will guide you on how to break administrator password in Windows 10 without logging in. Most importantly, this article will also help you learn about a third-party tool – iToolab UnlockGo (Windows). This tool will help you quickly unlock your PC and other password-protected devices. Apart from that, we'll explain an official method to break Windows passwords using the Password Reset disk, which seems to be a powerful method for password recovery. But the question is whether there is a default Windows Administrator password in Windows 7. Let's find out in the next section.
What Is the Default Administrator Password in Windows 7?
In Windows 7, there is no Administrator password by default. To be brief, the Administrator account's password is blank. Microsoft has always intended to protect the Administrator account from unauthorized use, and it is disabled by default in Windows 7. When you enter safe mode, however, the administrator account is automatically enabled. Not to mention, you can use the administrator account to troubleshoot your PC if it encounters a problem.
Excellent Way to Break Administrator Password without Login
iToolab UnlockGo (Windows) is an excellent tool to break administrator password. This tool will also help you know how to break administrator password in Windows 7 without logging in. UnlockGo (Windows) allows you to create a Windows password reset disk with a single click. Most importantly, you can reset forgotten Windows passwords for all accounts, such as local, admin, etc. Moreover, you can create a new Windows account without a password and this software is compatible to use on different operating systems. The best part is that this tool has many offers and some exciting features and benefits:
⏩ It guarantees users a 100% success rate. and there will be no data loss during the whole process.
⏩ It is easy to use these tools, you can break Windows 7 administrator password with a few clicks.
⏩ The tool can help you prepare a Password Reset disk in a single click.
This tool is undoubtedly a fantastic addition to your arsenal as it can easily unlock your computer without requiring you to have perfect technical knowledge. In order to ensure effective password cracking, you need to perform all the steps in order. All steps are discussed in a simple manner to ensure that each of you understands and can easily perform them. The following steps will help you break the password without logging in:
Step 1 Download and install the iToolab Unlock for Windows on your PC.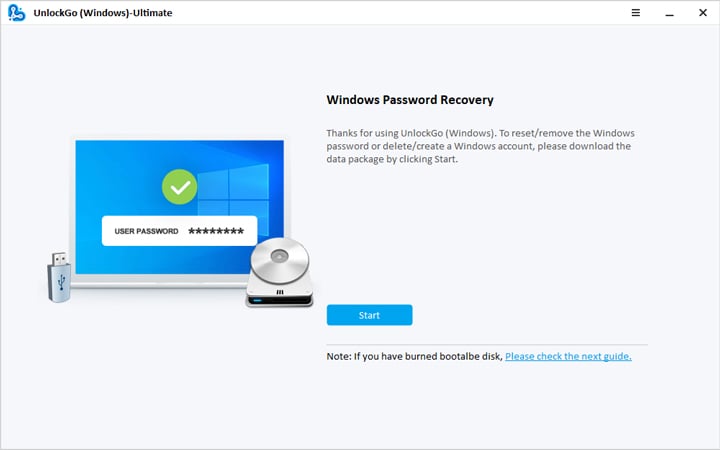 Step 2 Open the tool and click the Start button to download the data package. It will take a few minutes. Now, you need to reboot your device, and you'll be able to see the UnlockGo for Windows main interface. Choose the preferred Windows version and tap on the "Next" button.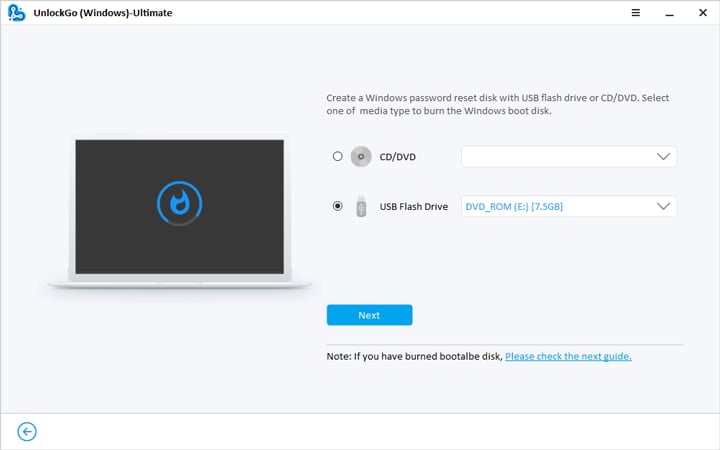 Step 3 Write the new password in the pop-up message. Click on the "Reset" button to continue.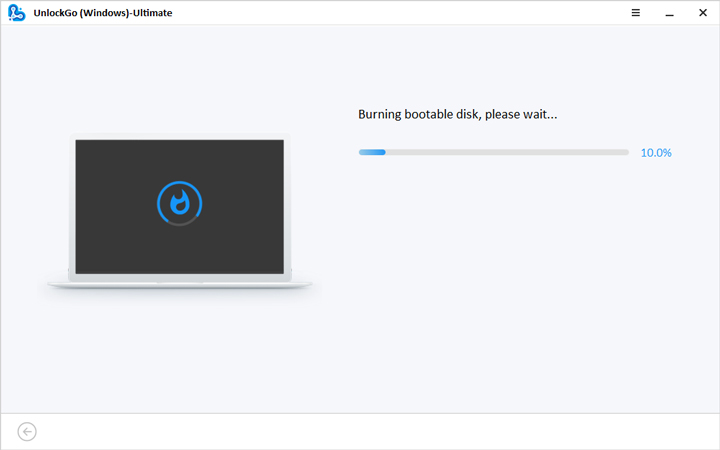 Step 4 After successfully burning the password reset disk, follow the on-screen instructions to unlock the locked computer.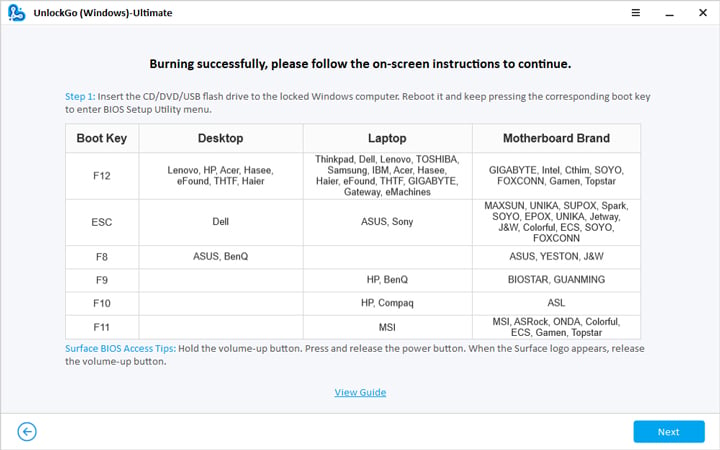 Step 5 Now insert the bootable USB or CD into the locked computer, restart the computer by holding down "F12" or "ESC" to enter the boot menu.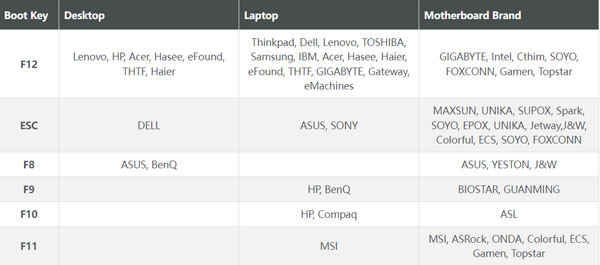 Step 6 When entering the boot menu use the arrow keys to select the Boot tab, then select Boot Device Priority and set your bootable USB or CD/DVD. Finally press F10 to save and exit. Your password will now be reset.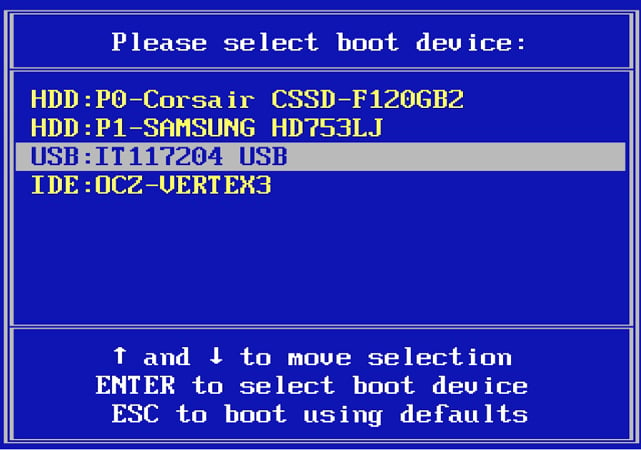 Step 7 After your computer restarts, you will see the UnlockGo for Windows interface. Select your version of Windows, and click Next. Select the Reset Account Password option and click Next to continue.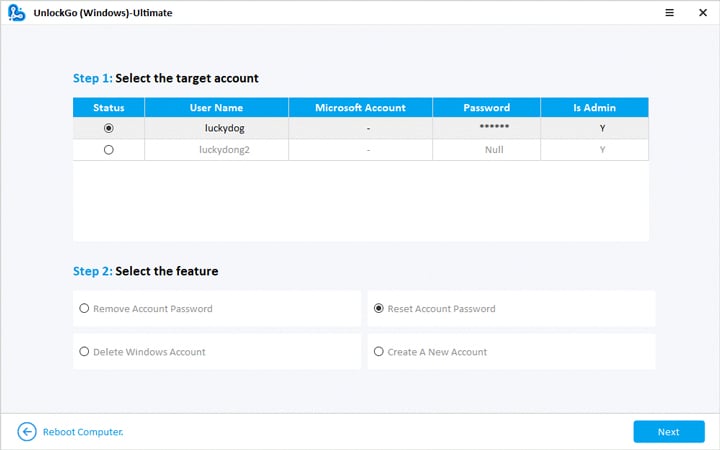 Step 8 Finally, enter your new password in the pop-up box and click the "Reset" button. Click Restart to enter a new password to access your computer.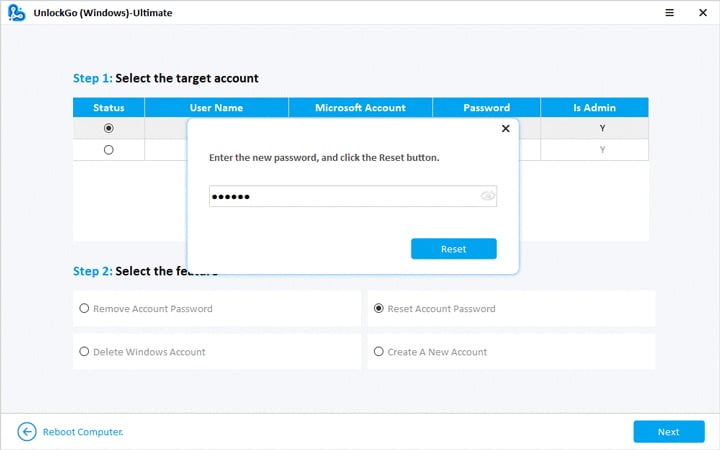 How to Break Administrator Password with Reset Disk?
Most of the time, you might be wondering how to break administrator password in Windows using reset disk. One thing you need to know here is that it is a very powerful method, but you need to use a password reset disk to get started. It is more like making a backup before resetting your computer. Experts say that it is always a good idea to have this reset disk in place before starting the reset process. But if you don't have a password reset disk and need to recover your password, you have only one option: UnlockGo (Windows).
The following steps will help you crack your Windows administrator password using a reset disk:
Creating the Password Reset Disk
Step 1: Insert the USB flash drive into your computer, type "reset" into the Windows search box, and select "Create a password reset disk."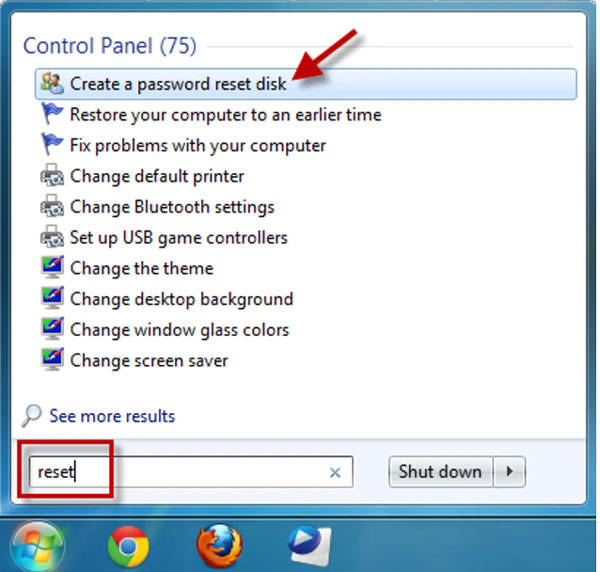 Step 2: When the Forgot Password Wizard appears, click Next. Select your USB flash drive and click Next.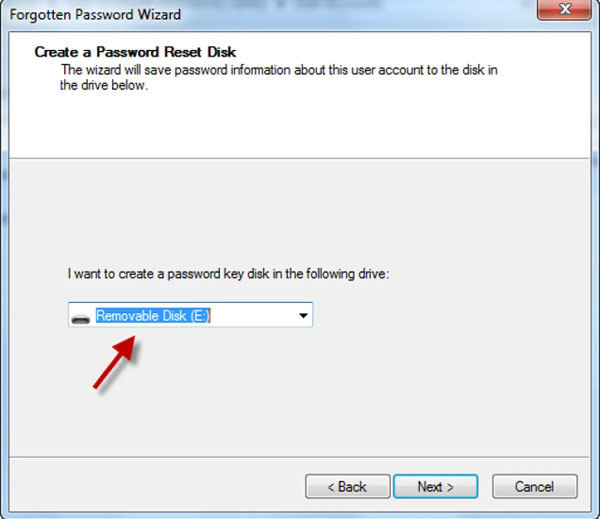 Step 3: After the wizard finishes creating the reset disk, click Next, and then click Finish.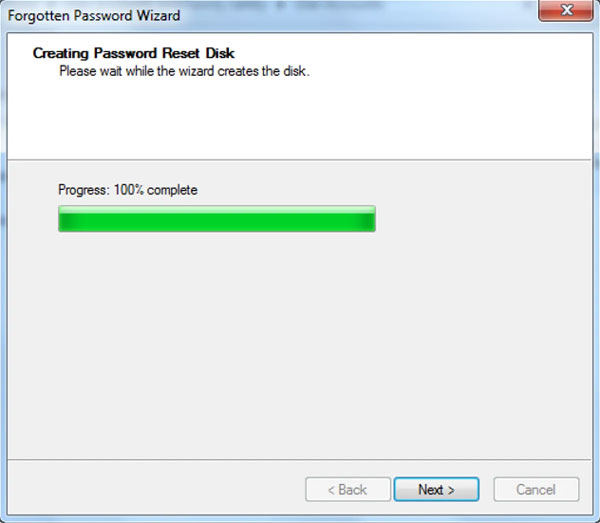 Then when you forget your password
Start your personal computer and make sure to properly load the Windows on it.
Type in the wrong password in the password field. Or you can enter the last password that you remember. Upon doing this, Windows will show you a password reset link just below the password field.

Click on the given link and then tap on the "Next" button when the Password Reset wizard appears on the screen.

Here you need to make sure that you have inserted the password reset disk into your computer. Now you need to browse the drop-down menu and select the Password Reset Disk option. Click the Next button to proceed. You'll then be able to set and verify your new password. Now set a new password and confirm it, be sure to include a hint. This will help you guess your password if you can't remember it.
Now, click on the "Finish" button to confirm changes. You can log into your Windows 7 administrator account using the new password.
At A Glance
Windows Administrator is one of the most important credentials for any computer user. It is a main login account that allows you to reset your computer in case of an emergency. You can perform countless operations with it. However, the problem arises when you need to remember the password of your Windows Administrator account. In this blog, we have discussed several methods on how to break the administrator password in Windows 10 without logging in. Of course, UnlockGo (Windows) is the most recommended among them. Make sure you implement the preferred method to make things work for you.
Break Administrator Password without Login Offline
Its password reset disk can be created easily with one click using a password reset disk.
It allows you to remove (or reset) passwords on any Admin, Local, Microsoft, or Domain passwords on Windows accounts.
It is available for all the Windows platforms, either it is 11/10/8.1/8/7/Vista/XP, and Windows Server.