Today, Android phones are gaining importance for recording videos even more than the digital camera. People use their smartphones to record precious moments of their life every now and then. Sometimes, people lose their important videos either accidentally or intentionally. People use every possible trick to get their lost videos back, but not always succeed. Do not worry, as here we are going to tell you all the possible and best approaches for recovery including how to recover deleted videos from Android without root and computer. So let's begin.
How to Recover Deleted Videos from Android Phone without Root
Here, we will discuss the approach to recover deleted videos from Android phones without root. The Android users can recover their permanently deleted videos by using iToolab RecoverGo (Android) software. No matter how and when you lose the video, this software will help you to recover the video with much ease. You don't require any technical knowledge to use this software. So, let's get more understanding about how to recover permanently deleted videos from Android using iToolab RecoverGo (Android).
Step 1: Connect the Android Device
Launch RecoverGo on your computer. Use a USB cable and connect your Android device to the computer. Next, select "Recover Deleted Data from Device" to begin the process.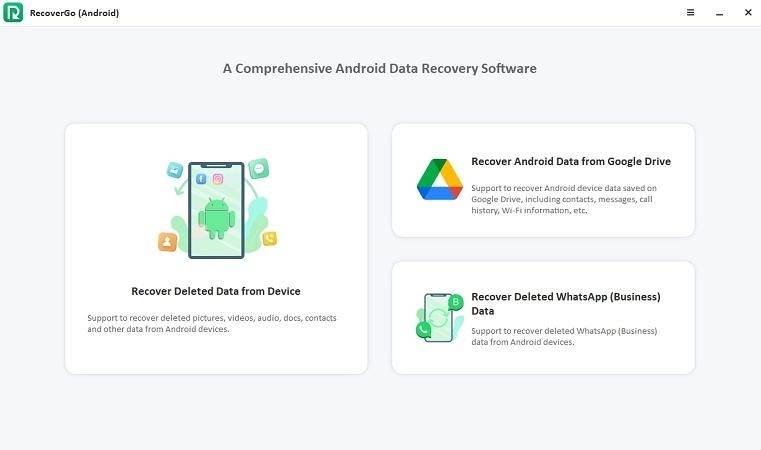 Step 2: Choose the File Type To Scan
The RecoverGo for Android software will detect your Android phone. Now, you need to click on the file type you want to scan. Click on the "Scan" button to begin with the scanning process.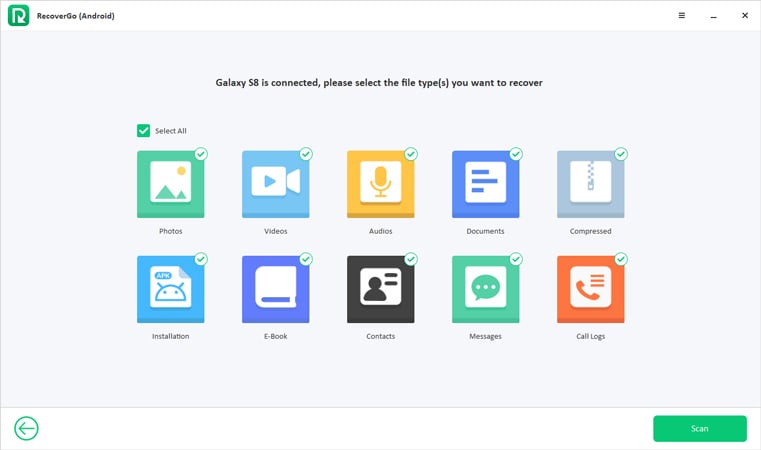 Step 3: Get into USB Debugging Mode
To put the Android mobile into USB debugging mode, just follow the instructions given on the screen.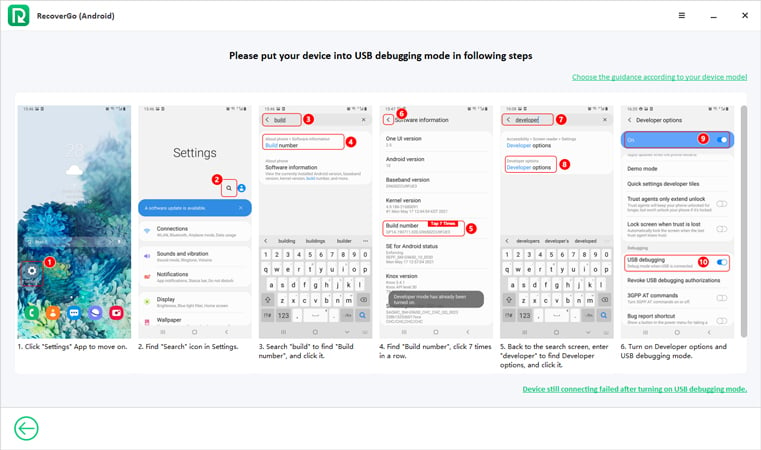 Step 4: Select Files to Recover
Now, click on the videos, you want to recover. To select all the photos, tick mark on the "Select All" option. Then, click on the "Recover" button given below, to begin with the recovery process.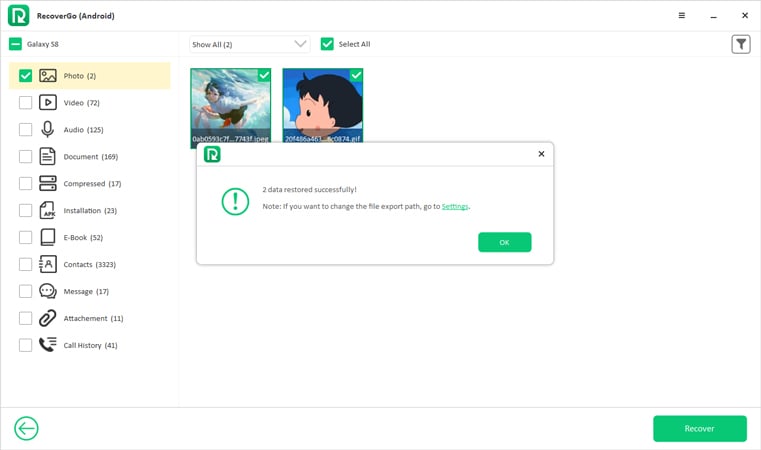 You can find the recovered files on the desktop with a folder named "Recover". The location of the folder can be changed by the "Settings" option.
How to Recover Deleted Videos from Android Phone without Computer
Here, we are going to provide information about how to recover deleted videos from Android phone without computer. You will not require a computer for this. But remember these ways cannot be used to recover permanently deleted videos.
Way 1: From recently deleted
The videos that we delete from our Android phone's Gallery app are usually stored in the Recently Deleted folder for a certain period of time. This time period varies from Android to Android. You can recover the videos from the Recently Deleted folder within that time interval. To restore the deleted videos from the smartphone, follow the below steps:
Find the "Gallery" app and tap to open.
Then, find and click on "Albums".
Search for the "Recently deleted" option and double click to open.
Select the videos which you wish to recover and click on "Restore" to restore the deleted videos.
Way 2: From Cloud Service
Using Cloud service is also one option to recovering deleted videos on Android. Cloud services such as OneDrive, Google Drive, etc enables Android users to recover their deleted videos in a convenient way, without any hassle. You don't need a computer or any other device for this. There are two approaches to this. Let's understand each:
Approach 1:
Jump to the Android play store and download Google Drive from there. Log in by using the credentials of the account where you backed up videos and other data.
Now, you will be able to browse the list of all your backed up data. Select the videos that you wish to restore. Click on the "Restore" button.
Approach 2:
Log in to the Google account from where you want to recover the deleted videos.
Find that particular video/ videos. Download on the Android device.
Conclusion
We all understand the importance of videos in our life, these days. Videos are the best way to relive our happy moments again and again. Do not get upset, if you have lost any of your joyful fun clips. We have discussed all the best possible approaches on how to recover deleted videos from Android with and without a computer. But using iToolab RecoverGo software is the best among all as it enables the user to recover even the videos that are deleted permanently from the device.