We all can agree that we are no longer in the habit in using the default messaging app on our Android devices. Substituting it with third party apps for our regular text requirements. One simple detail we all overlook in our daily lives is that we are still partially dependent on the standard phone messaging apps for tasks like receiving computer generated receipts, government updates and OTP's.
This is probably the reason why we panic whenever we lose all stored messages since we may need any one of them at any time. Unlike third party apps like Whatsapp, we don't usually back up our messages. This begs the question – can you retrieve deleted text messages? Let's find out the answer now.
Part 1. Can I Recover Deleted Text Messages Android?
Other than all essential data that is uploaded on your phone like your images, apps and files, your text messages are probably the very next priority on your list. Accidently deleting them however might just more common that you think. As there isn't really a way to organize a whole lot of messages through your default messaging app, fortunately there is still a way to recover data if you act quickly. The data can be recovered using a Recovery Tool like RecoverGo (Android).
Deleted text messages can get overwritten if not recovered quickly which is why RecoverGo (Android) presents to you an advanced and easy solution for any Data Recovery Requirements on Android.
Part 2. How to Retrieve Deleted Text Messages on Android
Here we will be telling you how you can use iToolab RecoverGo (Android) to retrieve deleted text messages back.
Step 1: Download and launch RecoverGo (Android) on your computer and click "Recover Deleted Data from Device" option.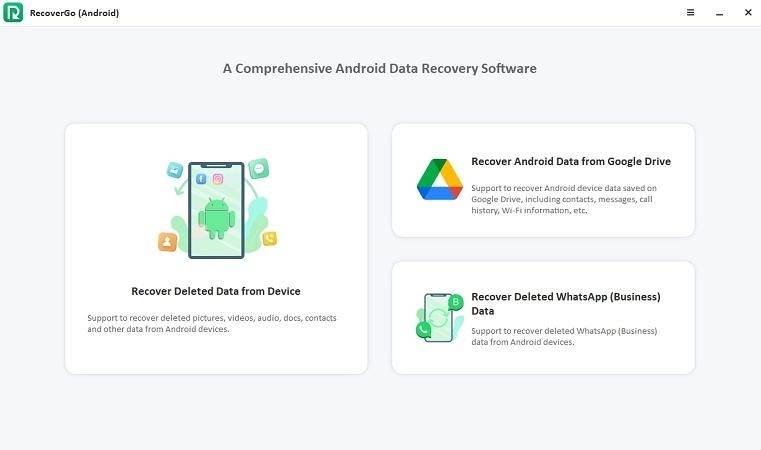 Step 2: Now, you need to select the data types that you want to recover. So, in this case, choose "Messages". The program will perform a scan of your device for all deleted data.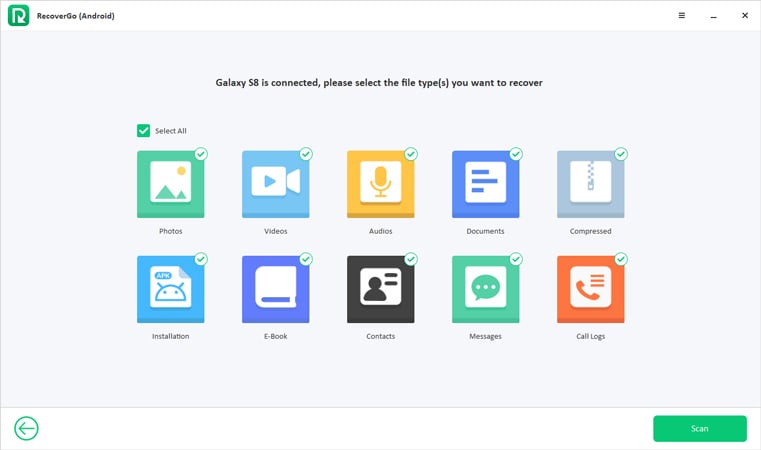 Step 3: Connect your Android phone to your computer via USB. Now, put your device into the USB debugging mode with the steps.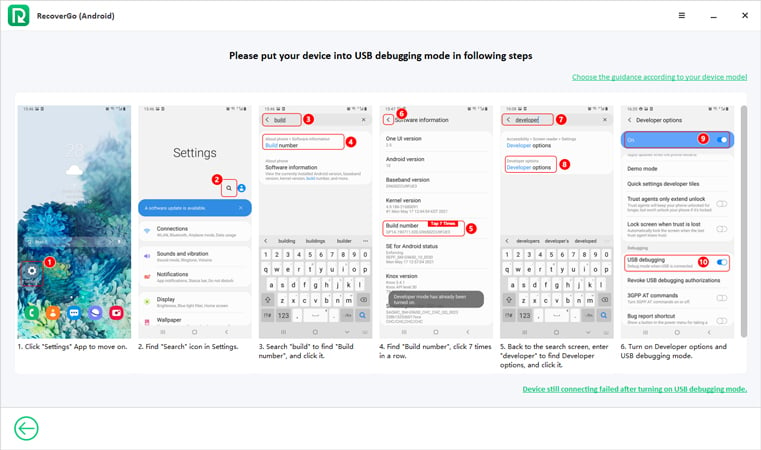 Step 4: After that, you can choose the specific data to recover. You can select all the text messages by choosing the "Select All" option. Last, click "Recover".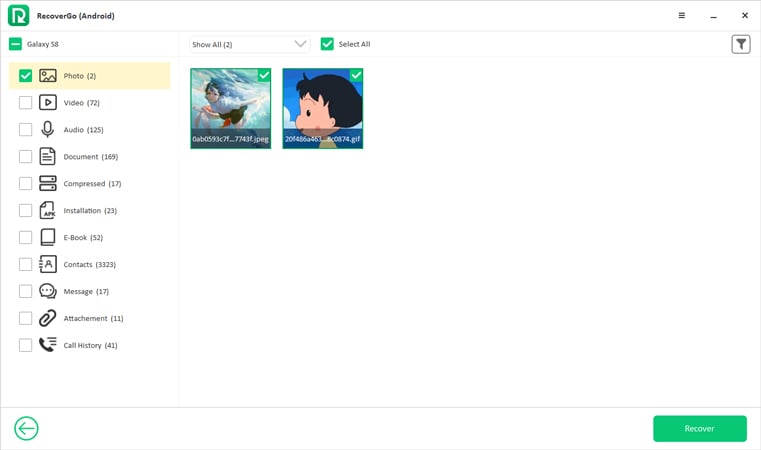 Part 3. Other Ways to Recover Deleted Text Messages on Android
Losing text messages can be frustrating. Especially if your phone has no temporary storage or no trash can for deleted chats – the moment you delete them, they're gone. This is no less than a disaster and so here are ways you can try to recover deleted texts on Android and prevent the same in future.
A fair warning, chances are you might not be able to recover. But it is worth trying.
How to recover deleted texts from Google Backup
Most of the androids are pre-configured to automatically back up data to its Google Drive. Therefore, if your phone automatically has backed up all the data, you can restore your phone and retrieve deleted messages.
But, to run this process you will have to factory reset the phone to its original settings and then restore the entire back up. Which is time consuming and there is no other available shortcuts. Restoring data also includes the risk of data loss created after the back up.
Other ways to Recover Text Messages
You can simply contact the other person who was chatting with you and ask him to supply the deleted message record. He or she can always copy the lost messages from his device and forward to you in no time.
Look for other apps where some of the data might have been stored. Such as how the gallery automatically downloads shared photos or videos.
Frequently Asked Questions about Deleted Text Messages Android
Q1: Can the other person see deleted messages?
Deleting text messages or entire conversations on your Android Device will not automatically delete the conversation chain on the receiver's end.
Q2: What is the best software to recover deleted text messages android?
There are plenty of online recovery tools available today but you it is best to verify their reliability. For instance, iToolab RecoverG0 (Android) is the most popular Android data recovery tool in the past years.
Q3: Can you recover deleted text messages android without sim card?
As long as your phone data has not been rewritten by new data, you can recover deleted messages on your Android devices with or without SIM card.
Conclusion
Text Messages on Android have proven to be essential data, which is why we need an easy recovery method for deleted text messages. You can retrieve deleted text messages if you back it up in Google Drive, request a friend to resend or use a data recovery tool like Dr. Fone to help recover data faster.