Mobile data recovery is a highly demanding feature nowadays as accidental data deletion has been on the rise. If you're one of those android users who are looking for an instant Lenovo mobile recovery then this blog should be your ultimate guide.
However, when we talk about restoring data we have to talk about backups. Normally, you can only restore them if you have backed up your data. But what if you haven't backed up?
Part 1. How to Recover Lenovo Mobile Data without Backup
In general, all data recovery solutions for Android need users to have a valid backup file. However, you no longer need to be concerned because we have a fantastic solution for your Lenovo android phone data recovery. iToolab RecoverGo (Android) is a powerful and dependable data recovery solution that has successfully recovered lost data for thousands of Android users.
With the best success rate, the utility can recover photographs, videos, audio, documents, and other media assets. When there are no other options for recovering your crucial data, the aforementioned tool is recommended.
Most significantly, it is compatible with over 6000 Android devices, so you will not have any issues with your phone. This Lenovo android phone data recovery software enables you to restore Lenovo mobile data without a backup by following the instructions outlined below.
Step 1 Launch iToolab RecoverGo (Android), select the "Recover Deleted WhatsApp data" option from the tool's primary menu.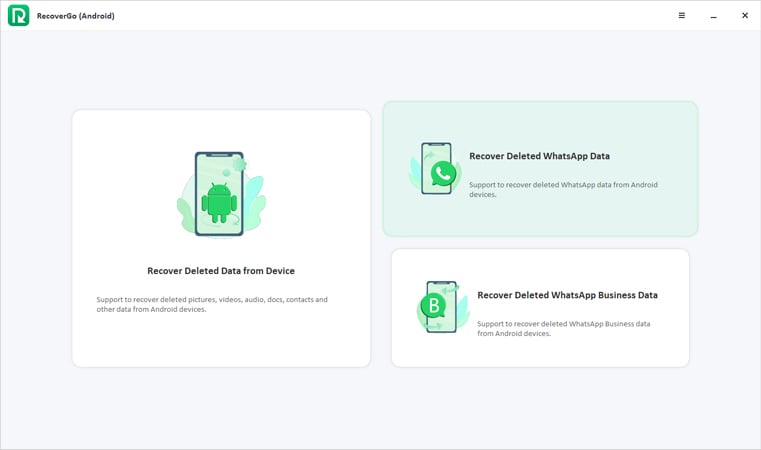 Step 2 Connect your device to computer via USB cable, and follow the on-screen steps to put your device into USB debuggig mode if you haven't enable it. Next, RecoverGo (Android) will scan the data on Lenovo mobile.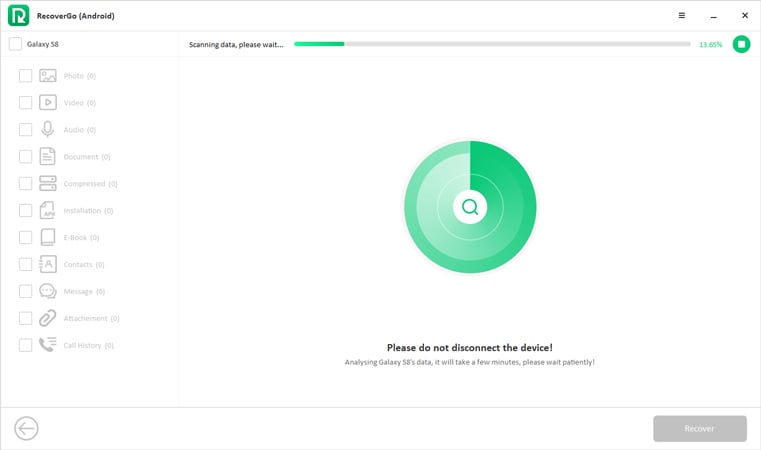 Step 3 Once the scanning completed, all of the data that you want to recover will be displayed by the tool. You can choose to choose all of the files at once or one at a time.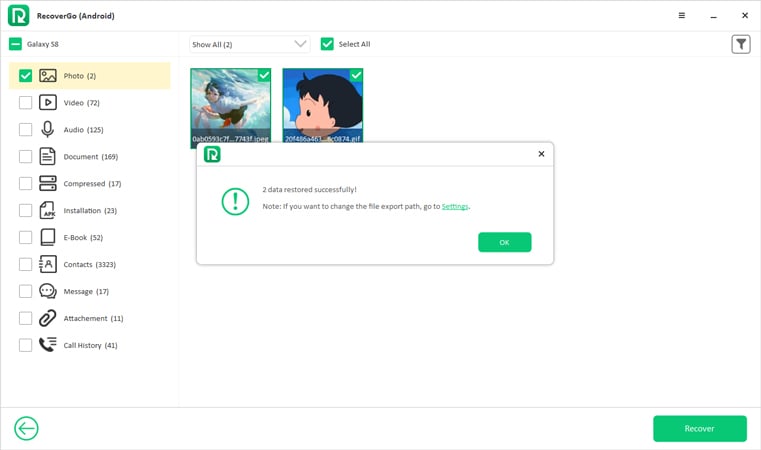 This approach is the best one when you are not sure which method to choose to recover your data without backup. If you've made a backup, you're lucky. The following methods enables you recover Lenovo mobile data from backups.
Part 2. How to Recover Lenovo Mobile Data from Backup
Lenovo's mobile recovery software was mentioned above; it works even if you don't have a recent backup. The steps necessary to restore Lenovo mobile data from a backup are outlined in this section.
2.1 Lenovo Mobile Recovery via Local Backup
If you've maintained a proper backup of all your data then the following steps can guide you about the Lenovo mobile recovery:
Step 1. Open "Settings" on your phone and tap on "Backup and restore/reset."
Step 2. Tap on the "Restore" option and select the local backup.
Step 3. You can now select the content that you want to restore.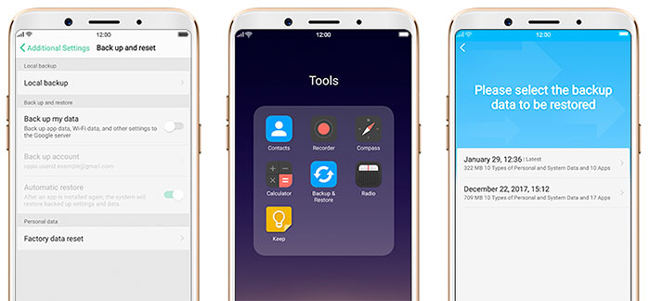 2.2 Lenovo Mobile Recovery via Google Account
If your query hasn't been resolved through Lenovo k3 note mobile data recovery software explained in Part 1 then please implement the following steps:
Step 1. Open Settings and head to the Backup & Reset option on your Lenovo phone.
Step 2. Check the backup files that you've maintained after a regular time interval.
Step 3. Locate and toggle on "Restore/Automatic Restore."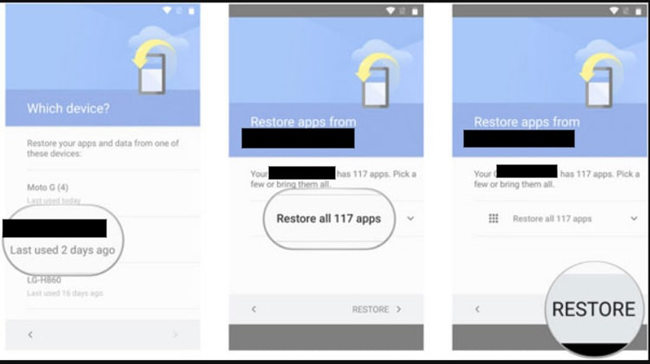 Part 3. How to Recover Lenovo Mobile Data from SD Card
The android recovery Lenovo has been made easy if you've got a proper backup file stored on your phone or SD card. This method works best when you've transferred your entire backup to the SD card. Use the below-mentioned steps to recover Lenovo Mobile Data from the SD card:
Step 1. Connect your SD card to your computer using the SD card reader available.
Step 2. Now, you need to connect your phone to the computer.
Step 3. Open your SD card folder using a computer and open the required files.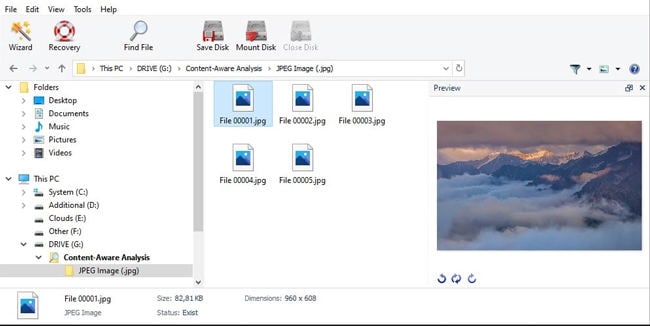 Step 4. Select the files and copy them into your phone's internal storage.
FAQs You May Also Be Interested
Q1: How to reset a Lenovo phone without losing data?
Open Settings on your phone and then tap on Backup > Reset > Reset Settings. Click on the Reset Settings option if you want to keep your files. Otherwise, you'll lose all your data.
Q2: What's the best Lenovo Android phone data recovery software?
The best Lenovo Android phone data recovery software must be the one that helps data recovery in any case. iToolab RecoverGo(Android) is the one that can make android data recovery easy for Lenovo users.
Summary
Android users have always faced any issue of accidental data deletion or data deletion due to viruses. Likewise, they always look for a reliable solution to perform Lenovo mobile recovery. In this blog, we've highlighted several official methods to recover deleted data with or without backup. We've also explained a third-party recovery software, iToolab RecoverGo (Android), which is very effective in android data recovery. The tool has the highest success rate and works best in different data recovery scenarios.