Text messages are becoming common each day. It is because text messages are easier to communicate with people. Calling is not feasible at all times, especially during office hours. There are social media applications, but nothing can replace a good old text messaging application.
On an Android device, text messages may disappear due to multiple reasons. In this article, we will discuss the reasons for the disappearance of text messages, how we can recover or retrieve them, and how to prevent them from disappearing.
How Do I Retrieve Text Messages That Have Disappeared?
Sometimes, the disappearance of some important text messages can drive you crazy. Fortunately, you can retrieve disappeared text messages no matter how you lost it. The most effective way to recover lost text messages is to use a third-party data recovery tool, RecoverGo – Android Data Recovery. It is a professional data recovery tool that you can use to recover any type of data.
With this software, you can recover deleted text messages in situations like disappearing with unknown reason, accidental deletion, etc. It has a high success rate of recovery, and it can also recover data from SD Card.Check the below method to see how it works.
Step 1: Download and install RecoverGo (Android) on your PC. Connect your Android device to the computer with a USB cable. Open the tool and among the options, click on "Recover Deleted Data from Device".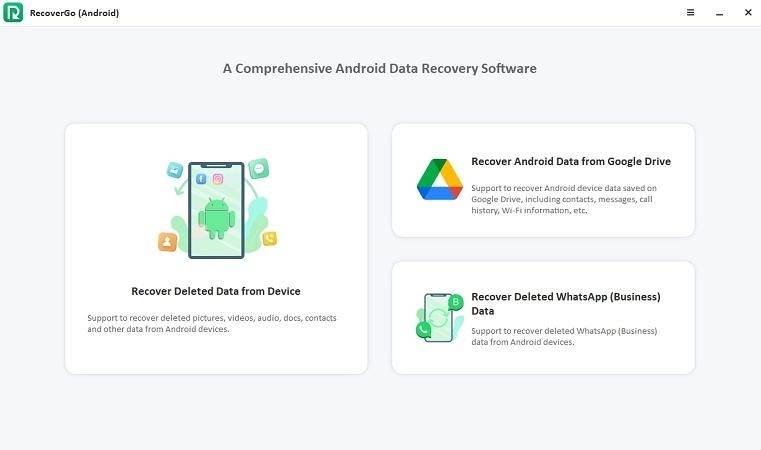 Step 2: Now, follow the on-screen steps to enable USB debugging.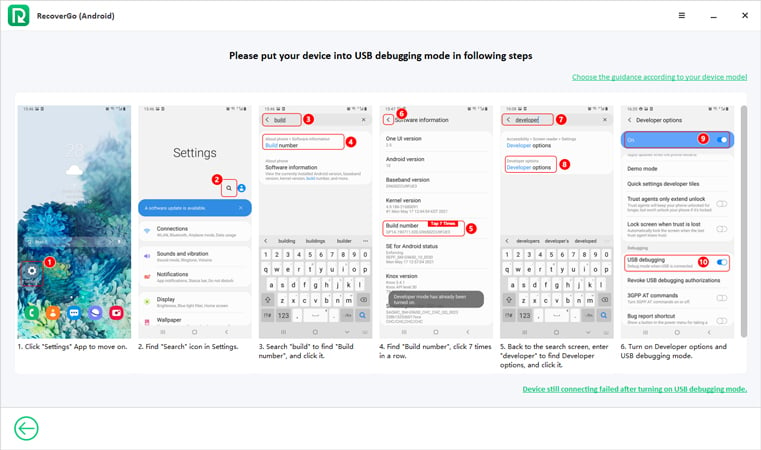 Step 3: You will see all types of data and apps, choose messages as we want to retrieve text messages from an Android device, and click on "Scan".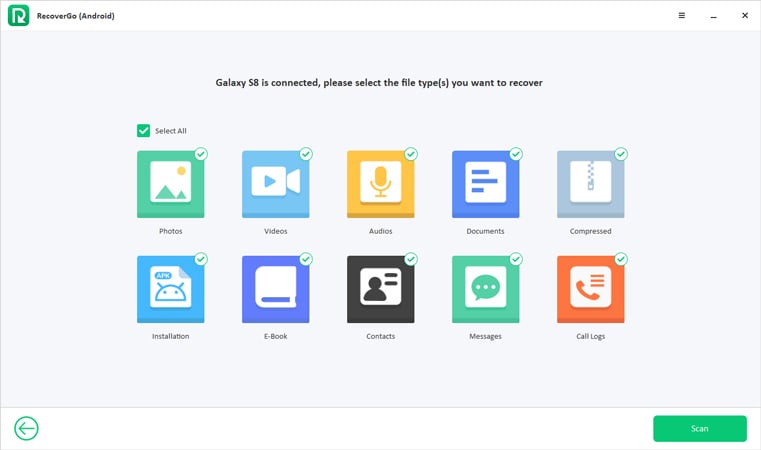 Step 4: You will see all the recoverable data after scanning. Preview the data and choose what you want to recover. Select the files and click on "Recover" to retrieve/restore them to your computer.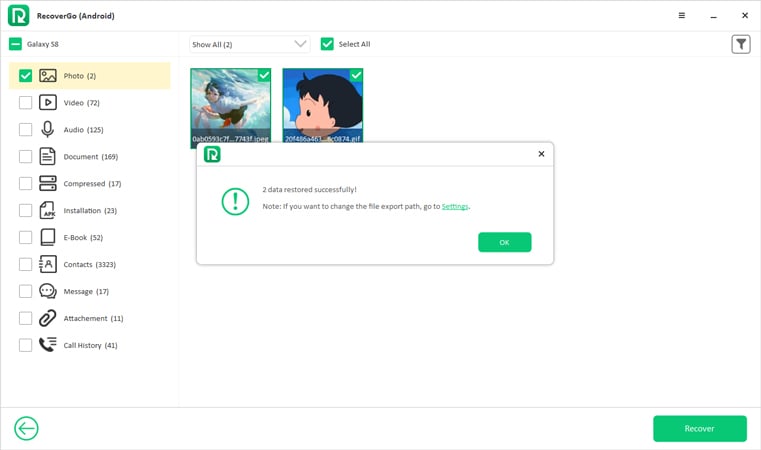 After recovering disappeared text messages you can now follow the below ways to fix this problem if it happens all the time.
How To Fix Text Messages Disappeared on Android
How do you fix text messages disappeared on Android devices? Here are some useful tips to help you get this problem done.
1. Restart Android Device
Sometimes system error may be the reason that your messages have disappeared. Restart your Android device by holding down the power button. You will find an option to restart your device. Tap on it.
2. Clear Cache
We know that apps can store caches, and it can lead to system crashes. To clear caches, go to "Settings > Apps > Messaging App > Clear Cache". Open the messages app and check if the messages appeared or not.
3. Update Messages App
Sometimes, an old version of the messaging app can be problematic and not work properly. You can update the app and check. Simply go to the Play Store and go to your app library. Update your messaging app.
4. Reinstall Messages App
If updating the app doesn't work, you can try deleting the app and then reinstalling It again. It has worked in certain cases, so why not try it?
5. Change Messages Settings
There is an option inside the messages app that makes older messages disappear. You may have enabled it by mistake. Go to settings and check if this feature is turned on or not.
6. Force Stop Messages App
The app on Android devices can cause issues. It can hang and not stop. The easiest way to reset the app is by force-stopping it and opening it again. Go to "Settings > Apps > Messages > Force Stop". It will stop the app from working in the background.
7. Enter Safe Mode
If trying all these methods doesn't work, try turning your phone into safe mode. Safe mode only allows vital apps to work, and other apps won't work. Entering safe mode may bring your messages back. All android phones have different ways of entering safe mode. Kindly follow the guidelines and instructions according to your device.
8. Update Android OS
When any Android update is released, the users need to update the Android OS. It is because it has fewer bugs, and some bugs are resolved. Go to settings and check for Android update under the System update menu and update your Android OS.
9. Factory Reset Android
If all the solutions didn't work, then there is only one solution left, and that is factory resetting your device. It will default all the settings on your Android device. However, make sure to back up your device, as a factory reset will delete all your data.
Tip: How to Prevent Text Messages from Disappearing on Android
The best way to prevent text messages from disappearing on Android devices is to create a backup on Google Drive. Android users have the privilege of backing up their data on Google Drive. So, you can follow these steps and create a backup of your text messages.
Step 1: On your Android device, go to "Settings > Account and backup". Click on "Backup and Restore".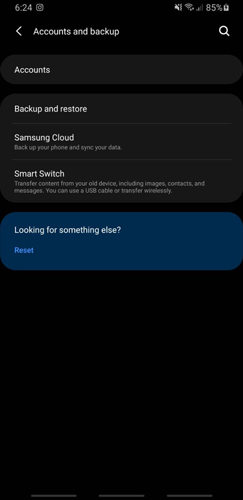 Step 2: Click on "Backup Data", choose messages and click on "Back up Now". It will be backed up on Google Drive. Now, you can restore it anytime you want; it won't go anywhere.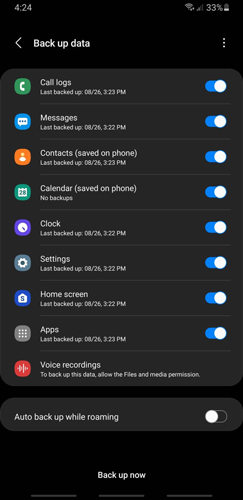 Conclusion
Losing text messages can cause resentment for the user. However, few people may not mind losing text messages now. But not every person can afford to lose text messages. If text messages are disappearing on your Android device, then you follow the solution in the article. However, you can use iToolab RecoverGo (Android). It is easy to use and can recover all the deleted data without needing a backup.