Unable to refresh the location of person sharing location with me despite them laving location always on.
Recently, many users asked the above question on the Google forum. Most of us use Google Maps to find our destinations or route every day because we believe it's accurate. Sometimes our friends and family visit us and they lost their way to our home. Keeping this in view, we help them by sharing our live location. A problem occurs when you're unable to refresh location and help your guests find the accurate location. This guide is for you as it details perfect solutions to your problems. You'll also learn how iToolab AnyGo can help you spoof your current location with ease.
Why Is Google Unable to Refresh Location?
If you're encountering a "Google Maps location sharing unable to refresh" error each time when you try to share your current location with your friend then there can be several reasons for this. Your cellular data connection may be weak or you may disconnect continuously. The other issues may include an outdated Google Map app version, incompatible device, caches and device, network connection issues, calibration issues, low battery, or GPS issues.
How to Fix Google Maps Location Sharing Unable to Refresh
Google Maps location sharing option is relatively reliable and accurate as compared to other mapping apps. However, a google maps location sharing unable to refresh location issue can make your life miserable. Keeping this in view, we're going to provide detailed solutions of how you can fix this issue. Implement the following steps to have good peace of mind.
Way 1. Check the network connection
The first thing that you need to make sure of is to have a stable internet or data connection. Google Maps won't load if you're having a bad internet connection. Make sure to turn off your internet connection and restart your phone. Turn on your internet again and see if the accuracy of location services has improved. There's always an option of Google Maps Offline, you just need to download them using the internet and use the offline version when you're away with no internet.
Way 2. Clear the website cache
The Google Location problem may occur due to cache. Therefore, if you clear the cache, the issue will resolve easily. Perform the following steps to clear your cache.
Open Settings and then open Apps.
Select Maps > Storage.
Now tap on the Clear Cache button and check whether the issue is resolved.
If the problem continues then tap on Clear Data.
Way 3. Update Google maps
The outdated version of Google Maps can also result in an "unable to refresh location" problem. The missing feature in the outdated version often results in performance issues. Therefore, you should ensure that your Google Map app is up to date. If you're an Android user then you need to open the Google Play Store, search Google Maps, and tap on the update button. On the other hand, iPhone users can update the Google Maps app from the App Store.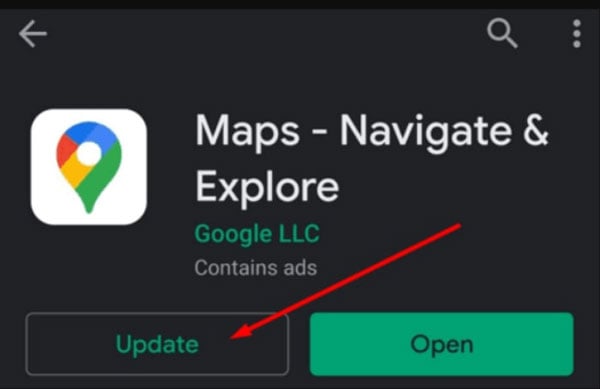 Way 4. Reinstall Google maps
If you're still encountering the "unable to refresh location" problem then you need to uninstall and reinstall the app. To uninstall the Google Map, open the Google Play Store, search Google Maps, and tap on the un-install button. iPhone users can tap and hold the Google Maps app and then tap on the Remove App option. After uninstalling the app, go back to the App Store or Google Play Store and install Google Maps again.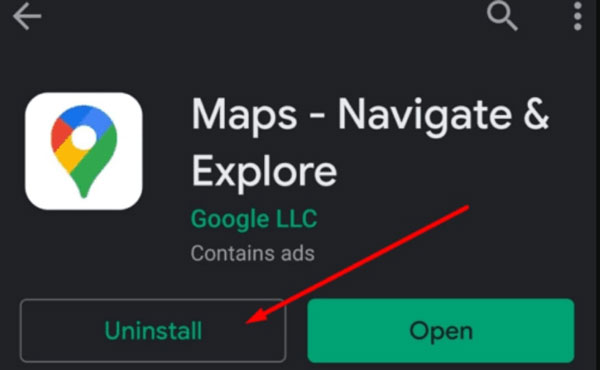 Way 5. Correct Google Maps settings
Phone settings, sometimes, block Google Maps from retrieving your current location. Therefore, make sure that you're allowing Google Maps to use your current location. Here's how you can check and update your phone's settings from Google Maps:
Open Settings > Privacy > Permission Manager.
Tap on the Location to check apps that are using your location.
Make sure to allow Google Maps to use your location and check if the problem persists.
Note: Make sure to set location on High Accuracy Mode.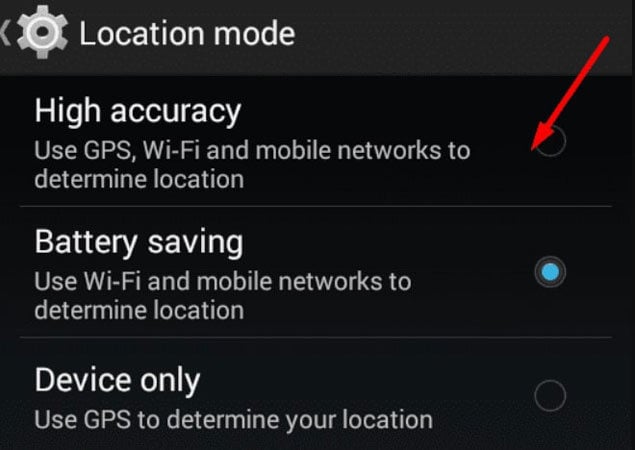 Extra Tips: How to Fake Google Maps Location on iPhone
iToolab AnyGo is the state-of-the-art tool for iPhone users to spoof their current location if they're facing issues with Google Maps. Follow these steps to spoof your current location with iToolab AnyGo.
Step 1. First of all connect your iPhone to PC. Now, open the iToolab AnyGo and click on the "Start" button in the main window.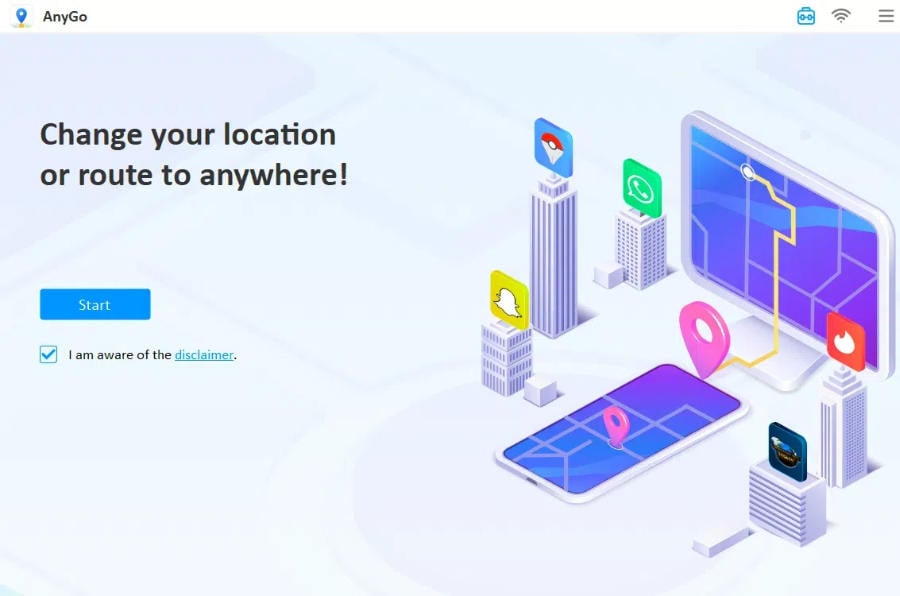 Step 2. Once you're on map, you'll see current location of yours. The map will appear on the next screen/window. However, if your location is not right then you will need to tap on the "Center on" icon to get the accurate location.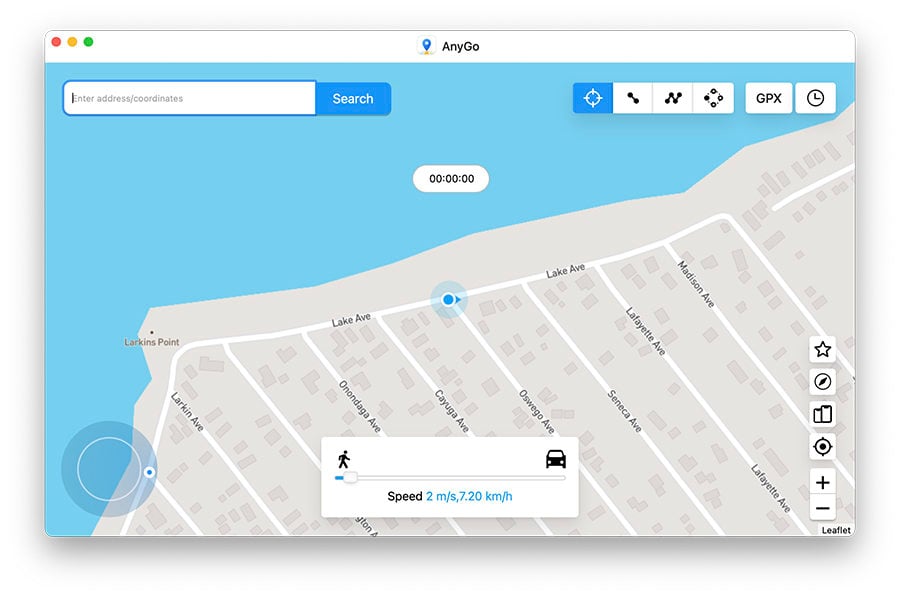 Step 3. After that click on the "Teleport" icon on top right corner of the window. And Now enter your chosen location and click on the "Search" button.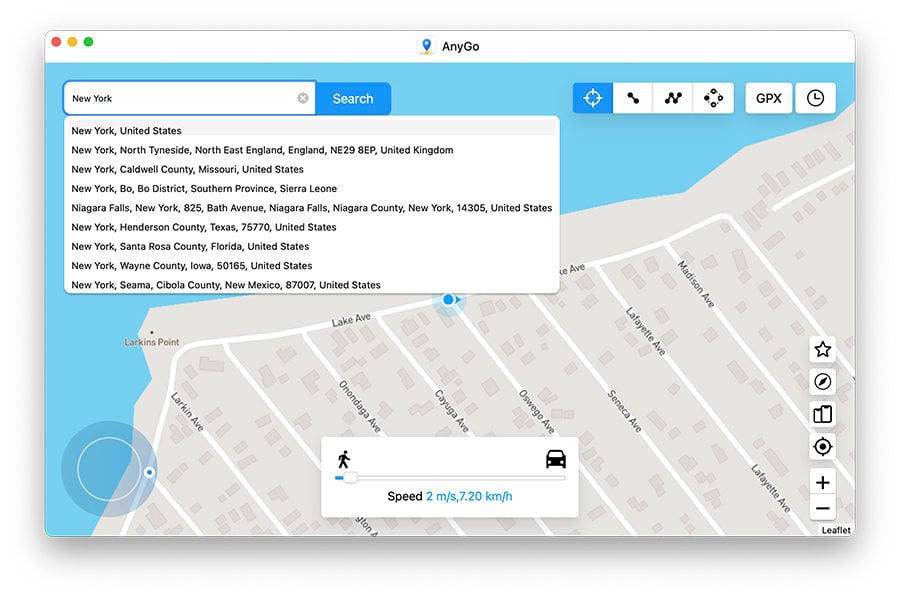 Step 4. The map will move to the new location, you typed in the search bar. Then, click on the "Go" button to change the location.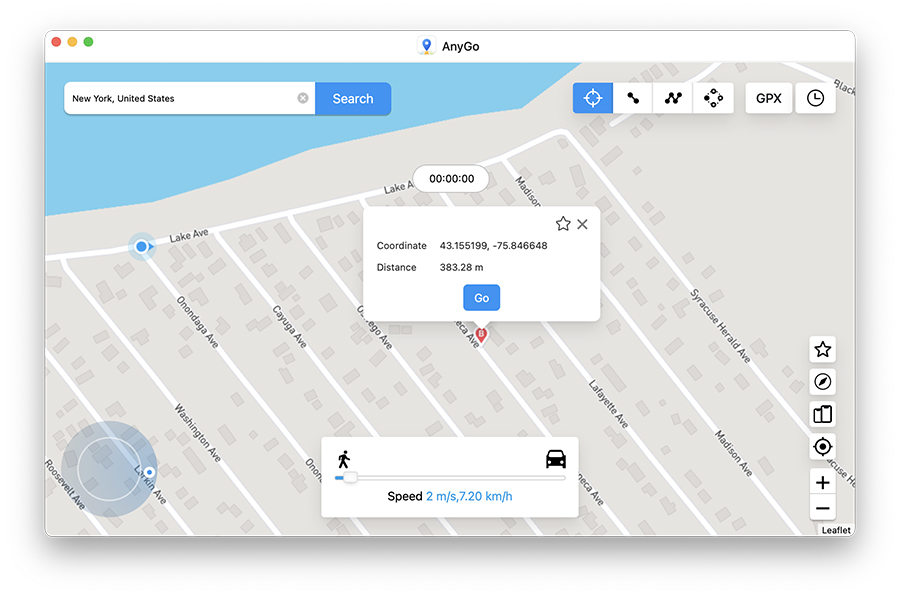 Summary
Google Maps app is among reliable mapping apps that help you find your destination easily. But the problem occurs when you're unable to refresh location. Nothing to worry about, this guide can help you in solving this problem. In this guide, we've discussed several ways to solve this problem. Moreover, we've also explained how you can use iToolab AnyGo to spoof your location within just a few steps.