"My new iPhone 12 has been freezing lately ever since I upgraded its OS to the latest version" please why does my iPhone 12 keep freezing and error and how can I fix the error?"

— From Apple Community
Lately, there have been a lot of complaints about the new iPhone 12 series freezing unexpectedly after an upgrade of their OS to the latest version. Perhaps you're among the folks facing this issue, you made the right decision to visit this page. This guide briefly explains the causes of the iPhone 12 keeps freezing error and the simple solutions to resolve the problem without requiring any technical support.
Why Does My iPhone 12 Keep Freezing?
Before knowing how to fix an iPhone when it freezes, it's important to know why it freezes in the first place. There are many possible reasons why an iPhone may freeze or become unresponsive, and they are generally the same as what causes a computer to freeze.
The iOS upgrade could have been compromised during the process.
Incomplete installation of the latest OS version.
Your iPhone 12 might freeze if its storage or cache memory is full.
Malfunction in the screen of the iPhone 12.
Running the beta version of your OS update could cause iPhone 12 to freeze.
Operating too many big apps simultaneously usually slows down operation. Thus, causing your iOS devices to keep freezing along the line.
How to Fix iPhone Keep Freezing Issues?
The first thing that comes to the mind of a lot of iOS users when their device screen starts to glitch is changing the screen or taking their iPhone to the technician for a fix. Whereas, it's something you can do yourself in just a few clicks.
Employ the solutions outlined below to fix iPhone 12 keeps freezing errors
Fix 1: Close all apps running in the background
As stated earlier, operating too many big apps simultaneously could slow iPhone operation. Thus, if perhaps this is your case, try to close all background running apps to see if the freezing stops.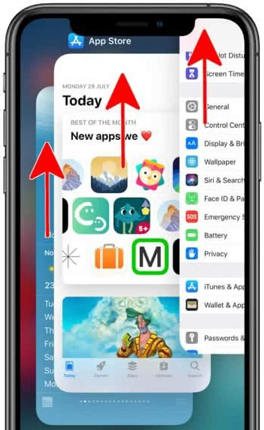 Fix 2: Force restart your iPhone
To force restart your iPhone 12, 12pro, or 12 pro max, first press and quickly release the Volume up button, then quickly press and release the Volume down button. After that, simultaneously press both side buttons until the iPhone screen goes black and an Apple logo appears. Once the Apple logo appears, release both buttons and let the phone restart completely.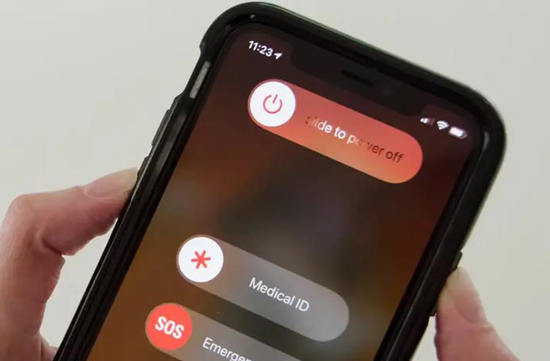 Fix 3: Check the storage
Perhaps you've got full storage, you need to free up space on your iPhone.
Launch Settings app on your iPhone > tap General and select iPhone storage from the options displayed.
Once you click on iPhone storage, your device will start calculating the available spaces based on category sizes. This will take only a few seconds and your iPhone's available space will be displayed on your screen.
You can delete unwanted files and apps to free up storage space.
Fix 4: Check for new updates
If your iPhone is running an outdated OS version, then you should try checking and updating it to the latest version by following the steps below.
Open the Settings app on your iPhone > Select General > Choose Software Update from the new page.
Once you tap Software update, your device would start searching for new updates.
If there's a new update, download and install it on your iPhone.
Fix 5: Reset all settings on your device
To reset all settings on your iPhone, open the Settings app and follow the steps below. However, make sure you backup all your data before you proceed with this solution.
From settings select General.
In the General interface, scroll down and tap 'Reset'.
Up next, tap Reset All Settings to reset all settings on your device.
Fix 6: Factory reset your iPhone
Factory resetting your iPhone will set all settings made on your iOS device to default. By doing this, every setting causing the iPhone to freeze will be fixed instantly. Before you proceed to the steps, make sure you've backed up your data to your cloud and sign out your Apple ID.
Open Settings app > click on General > Under general, scroll down and tap Reset.
Up next, tap Erase all content and Settings to reset all settings on your device to default.
Still Not Work? Try The Ultimate Solution
Have you tried all the available solutions mentioned above and your iPhone 12 keeps freezing after updating iOS 17/16? Don't panic, we've got an ultimate fix for you.
The iToolab FixGo is the best iOS system repair software that fixes all kinds of errors on an iPhone fast and efficiently without jeopardizing user data. This amazing tool is known for giving a new life to stuck or unresponsive iOS devices using advanced system repair features. From downgrading and upgrading iOS updates to resetting iPhone without passcode, and lots more, iToolab FixGo is the perfect tool that'll save you from all unwanted iPhone-related hassles without the need for any technical knowledge.
Fix 200+ iOS/iPadOS/tvOS Issues at Home Like A Pro
Enter and Exit iPhone recovery mode free.
Fix over 200 iOS errors within just three steps.
Repair all kinds of errors on your iOS device without data loss.
Upgrade and downgrade iOS 17 efficiently.
How To Use iToolab FixGo System Repair Software?
Follow the steps outlined below to fix iPhone 12 mini keeps freezing and above error.
Step 1: Launch FixGo on your PC
Download and install the iToolab FixGo on your Mac or Windows PC. Then open the program and connect your iOS device to the PC using its cable. Afterward, choose 'Standard mode' as shown in the image below and click on the Fix Now button to proceed.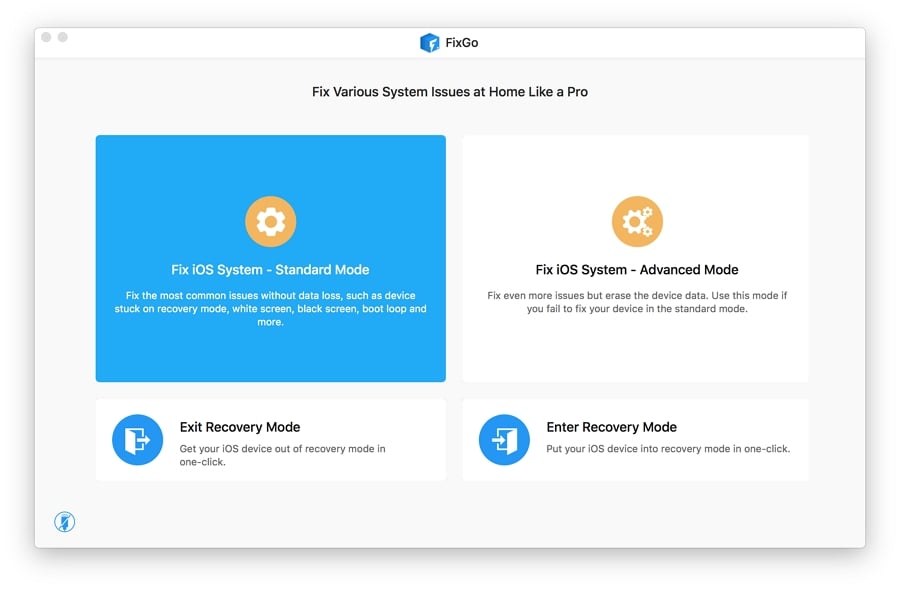 Step 2: Download Firmware
From the Browse tab, search for a folder and save the Firmware file then proceed to the next step.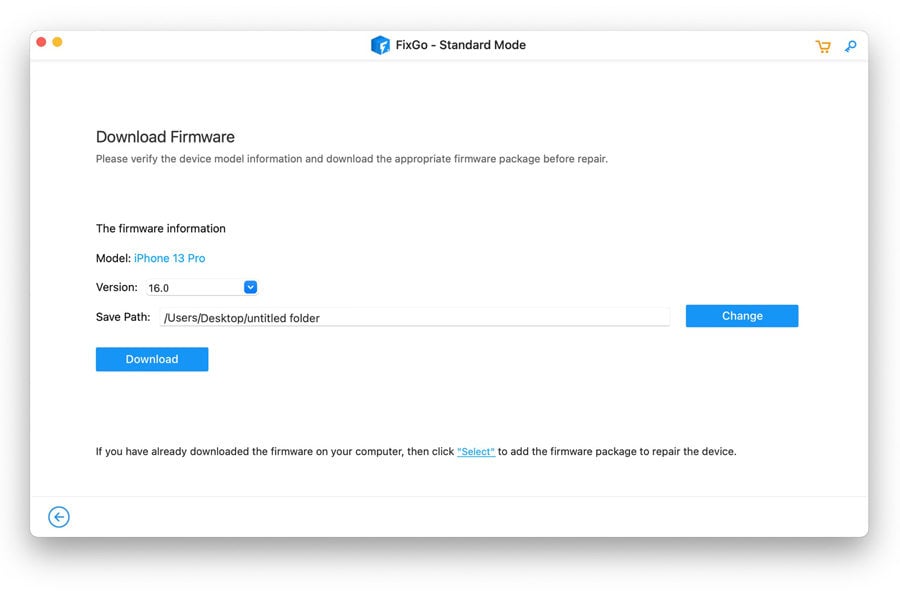 Step 3: Repair iOS Device
Hit the Repair button to install the downloaded firmware to your iPhone, start the system repair process, and fix iPhone 12 keeps freezing errors instantly.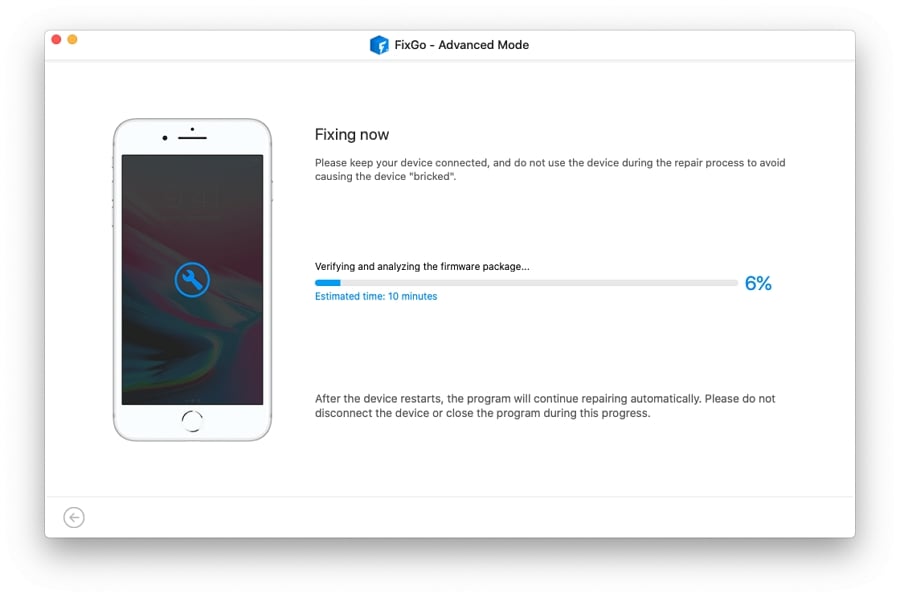 Conclusion
Fixing iPhone 12 keeps freezing error is very easy and can be done using the different solutions introduced on this page. Although all solutions are effective, we recommend using the iToolab FixGo for a seamless, fast, and efficient iPhone freezing repair process. Besides, the tool is 100% free to download and can be utilized by users at all levels.