What do I do if my iPhone keeps on attempting data recovery, asking you for your passcode over and over again?

— From Quora
When you try to update your iPhone, you can experience some common glitches where your mobile device gets stuck in the recovery screen. Also, restoring your phone or fixing the iTunes issue may put your device into attempting data recovery progress. This process tends to take several minutes and it restarts normally.
Is iPhone stuck on attempting data recovery? There can be many reasons why iPhone gets stuck. In this article, you will learn about the ways to get out of the problem without any hassle. Keep reading down to find out more!
What Happens When iPhone Stuck on Attempting Data Recovery?
Your iPhone may get stuck on attempting data recovery for many reasons. When it happens, your mobile device will stuck on the screen. Also, it will say "Data recovery mode cannot be completed." Of course, it can be very frustrating for the users because of the stuck screen issue. Luckily, there are many methods to fix the problem in a safe manner. In the next section, we will outline some of the methods to get out of the iPhone attempting data recovery loop.
How to Get Out of Attempting Data Recovery
1. Restart your computer or connect to another one
Firstly, you can try connecting your iPhone to the computer using a USB cable. Use iTunes to get iPhone out of the recovery screen. If it doesn't work, we recommend you connect your device to another PC. No doubt, many users follow this method when they face iPhone attempting data recovery screen problem.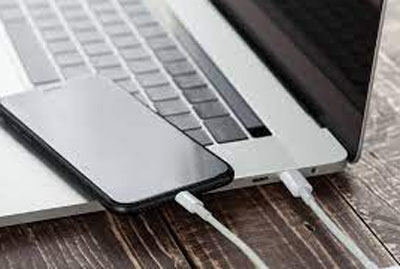 2. Press the home button and wait
If your iPhone device is stuck in attempting data recovery, there is no need to panic. All you have to do is press the home button and wait for an update. Once the update is finished, your mobile device will bring to normal operation. However, this method will take an extended period of time. If you're looking for a quick solution, look for the other methods.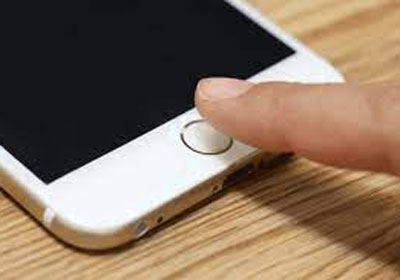 3. Force restart iPhone
For many users, force restart is one of the most effective solutions. Whether you're facing iPhone 7 stuck on attempting data recovery or iPhone 7 stuck on the logo screen, force restart may help you. This method has a good chance of solving the problem. Remember, instructions for force restart vary depending on the iPhone model.
iPhone 6 and Earlier: Press the Home and Power buttons at the same time. Hold both buttons down for a few seconds. Release the buttons as soon as you see the Apple logo on the screen.
iPhone 7 and 7+: You will need to use the Volume Down and Power button. Press and hold the buttons until the Apple logo appears. Lastly, release the buttons to force restart your phone.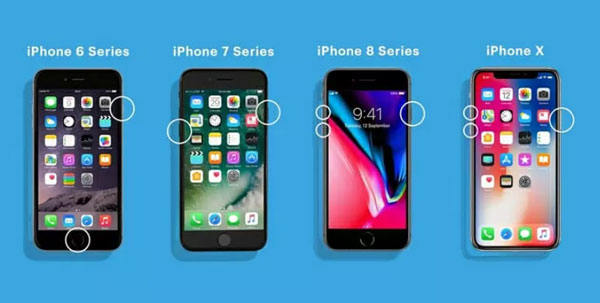 4. Put your iPhone into recovery mode
Sometimes, force restart doesn't work for every mobile device. In such a scenario, you can opt for a recovery mode. All you have to do is put your iPhone into recovery mode. If your iPhone 7 is stuck on data recovery due to software failure, this method can be helpful. Erasing all of your phone's data is the biggest disadvantage of putting your iPhone into recovery mode.
Connect your device to the PC. Then, force restarts your iPhone and continue to do so until you see "Connect to iTunes" on the screen.
Launch iTunes and a pop-up message will appear to restore. Click on the "Update" button to reinstall iOS.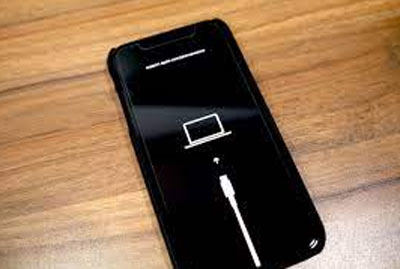 5. Using iTunes
As discussed above, using iTunes is another method of fixing iPhone 8 attempting data recovery loop. For this method, you will need to connect your iPhone to a computer. This is a recovery method that can lead to data loss. For that purpose, many users avoid using data loss.
6. Fix without data loss — iToolab FixGo
Are you looking for the best method to fix the above-mentioned issue without data loss? Try using iToolab FixGo to fix iPhone 7 stuck on attempting data recovery. Undoubtedly, it is the safest and efficient tool available today. This tool allows iPhone users to get their mobile devices out of recovery mode. Furthermore, FixGo lets you repair your device without any hassle. Follow the below steps to fix the issue with iToolab FixGo:
Step 1 Connect your device
In the first step, you need to download iToolab FixGo and connect your iPhone to the PC. After that, select "Standard Mode" to begin. Click on the "Fix Now" button.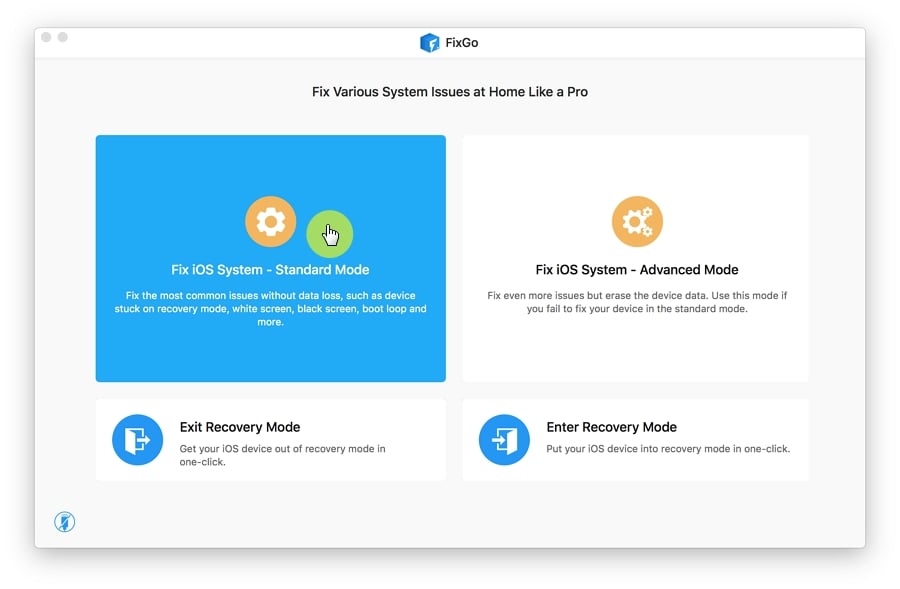 Step 2 Download firmware
It is important to download the latest firmware package on your device. For this reason, click on the "Download" option to start the process.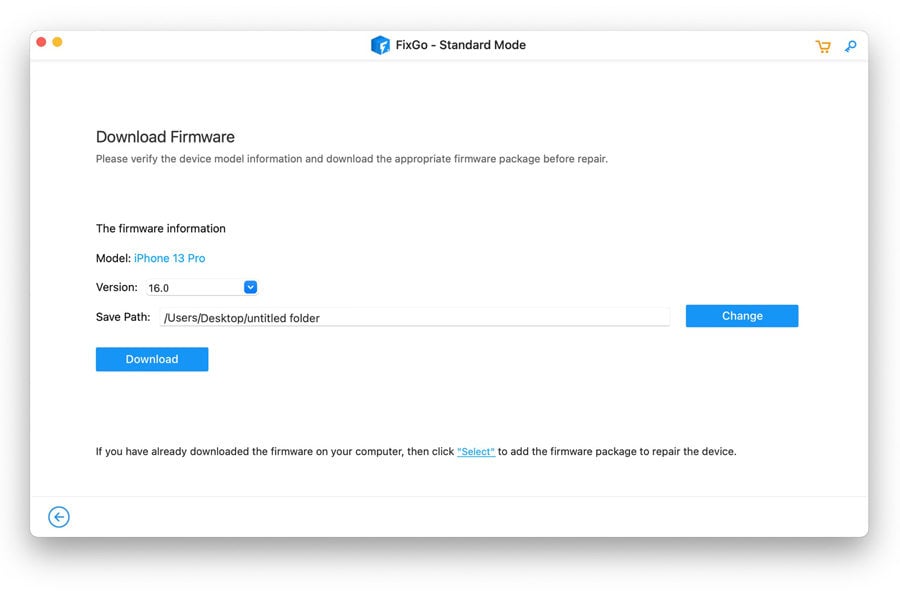 Step 3 Choose repair now
Once you have downloaded the firmware, choose the "Repair Now" option to begin the repairing process. Keep your device connected to the computer until the process completes.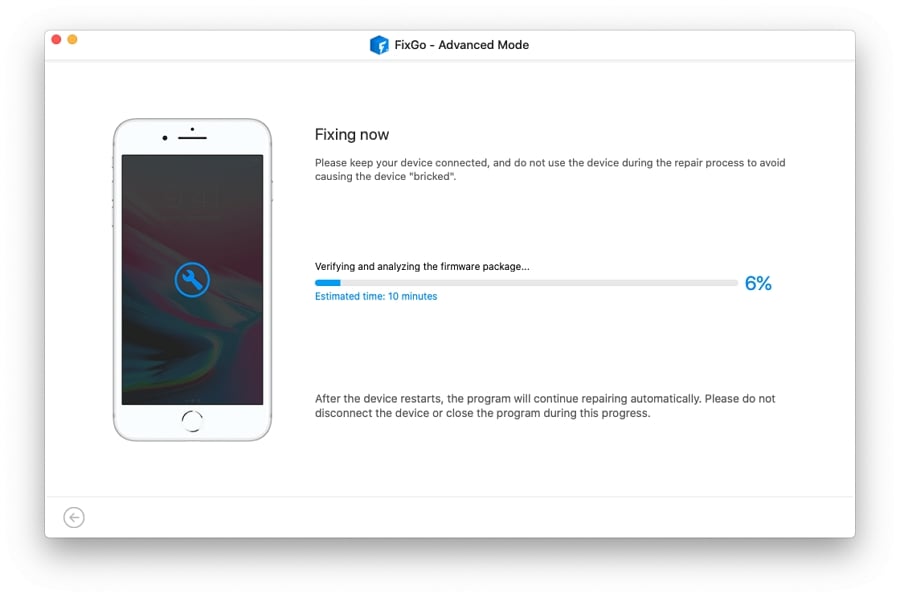 You May Want to Know
1. How long does iPhone attempting data recovery take?
The exact time of attempting data recovery depends on many factors. Sometimes, it takes 30 minutes if the issue is not much serious. On contrary, it can take longer if there is a serious problem causing iPhone stuck in attempting data recovery. The best solution is to use iToolab FixGo to repair your device in just a few clicks. You will need to follow the instructions mentioned in the article to use FixGo Tool.
2. Why is my iPhone attempting data recovery?
If there is an outdated iOS version or hardware damage, it can cause many issues including iPhone being stuck on data recovery. In addition, connecting to iTunes failure issue can also cause the problem. Make sure to diagnose the cause and resolve the issue using FixGo.
Getting unstuck
FixGo is the recommended tool for anyone who wants to fix iPhone stuck on attempting data recovery. This tool can help you repair your mobile device safely. Moreover, it is proven to be effective for iPhone devices. Whether you want to fix a logo screen issue or a recovery mode problem, iToolab FixGo is a tool you can opt for.