"Going into the control panel fixes the issue for about 15 seconds but then afterwards it stops being able to find GPS signals. How do I avoid Pokémon Go iPad GPS signal not found?"
Usually, the GPS signal not found error 11 on Pokémon Go occurs since your phone is unable to trace a strong GPS signal while you are indoors. This is also known as a GPS drift. A quick fix to this on your ipad would be by accessing the privacy settings and open location services to ensure that the GPS and map services are on while using an app or widget.
Don't be disheartened if this tip doesn't work out as there are plenty of other ways discussed in this article.
Part 1: Fix Pokémon Go GPS Signal Not Found on iPad
If Pokemon Go GPS signal not found on iPad, it might caused by some reasons. Here are some tips for you to solve the problem:
Tip 1, Make sure you have a strong Internet Connection
The simplest tip on this list is about ensuring that your ipad is receiving a strong enough GPS signal. For this you require a sturdy internet connection either via cellular data or a steady WiFi network. This alone doesn't guarantee that your GPS signal strength would remain consistent. Both type of connections may falter when you are indoors or travelling. You may try to switch between your WiFi and cellular connection to see if you are getting a stronger connection on either.
Tip 2, Switch On/Off you Location Services
As mentioned earlier, you can check to see if your location service has been activated on your iOS device, otherwise the Pokémon Go app won't work. You will need to "allow" the location service to be accessed by the app on your device. Follow the steps to allow access to location services.
Launch Settings app. Open "Privacy" Settings.
Tap on Location Services. Switch it off and then back on again.
You can also use your local Wifi to enable location services on iOS devices.
Tip 3, Try changing your Physical Location
Your GPS accuracy may take a while to trace your actual location. You can step outside for a bit and move around with your device for about 30 seconds in order to give the satellites a chance to trace your GPS signal.
Tip 4, Force Quit and Re-launch
If still you're getting GPS signal not found Pokemon Go on iPad, use this tip. This tip has worked well on several occasions to give the GPS signal a reboot on several GPS based apps, including Pokémon Go. Just tap on your home button to open the multi-tasker, swipe out the Pokémon Go app to bring it to a halt and then re-launch the app after a minute or two.
Tip 5, Airplane Mode to the Rescue
This method is a golden tool to not only resetting your GPS signal but also boosting your internet bars as well. All you need to do is go to the dropdown menu of your iPad and tap the airplane mode to active. This would temporarily disable the internet on your device and some other applications for a bit of time. Once you switch off airplane mode, the satellites will be able to lock on to your active GPS spawn, improving the trace on your signal instantaneously.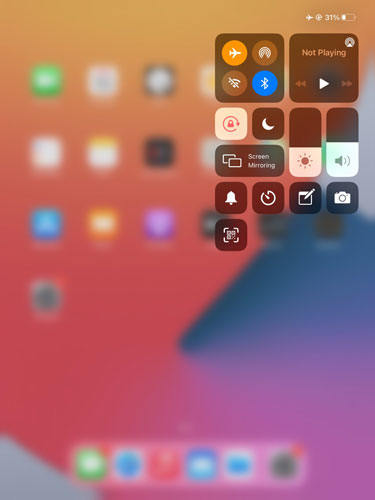 Tip 6, Try resetting the Network Settings
It is a slightly more tricky method as a deeper network cleansing may hamper some of the essential system information.
Open iOS Settings. Access "General" Settings.
Scroll down and tap on Reset.
Click on "Reset Network Settings" and confirm.
Hope now, the Pokemon Go GPS signal not found on iPad error gets resolved.
Part 2: What Should You Do If All the Ways Fails
If all the above mentioned methods were to fail then there is still a trick up your sleeve that should improve your overall experience in playing Pokémon Go. iToolab AnyGo is a fantastic tool. It includes a variety of useful features that allow you to manage and spoof your location like a pro. One of the most intriguing aspects of iToolab AnyGo is that it does not require your iPhone to be jailbroken. Using iTool, you can spoof anywhere over your location based services (LBS) playing Pokémon Go without even having the need to move about.
Follow these simple steps to enable GPS spoofing on your ipad and teleport to any location in the world.
Step 1: Connect your ipad to your desktop computer and then click on "start" to access the main window of the program.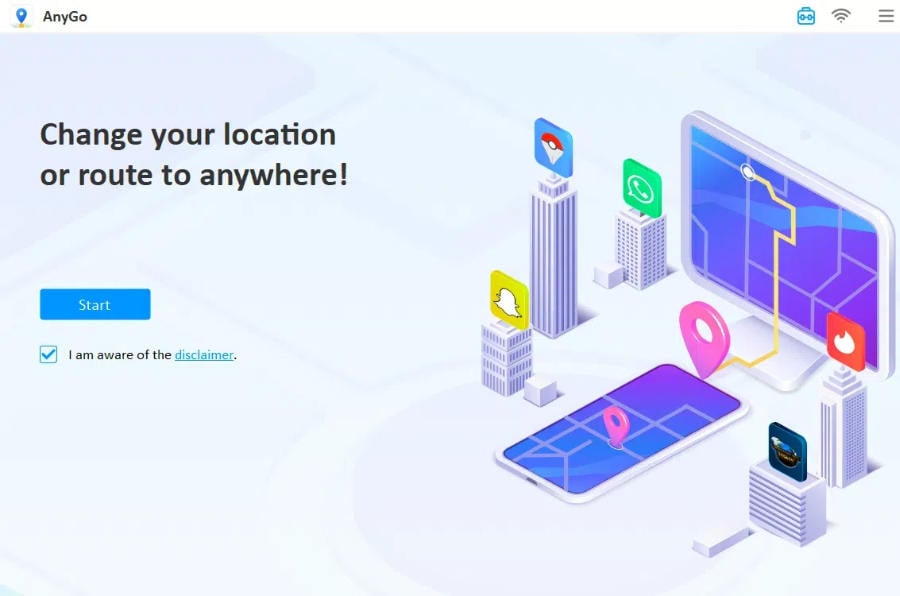 Step 2: The next page that opens up would be a map. If your current location is not accurate on this map then click on the "Centre on" option to close in on your accurate location.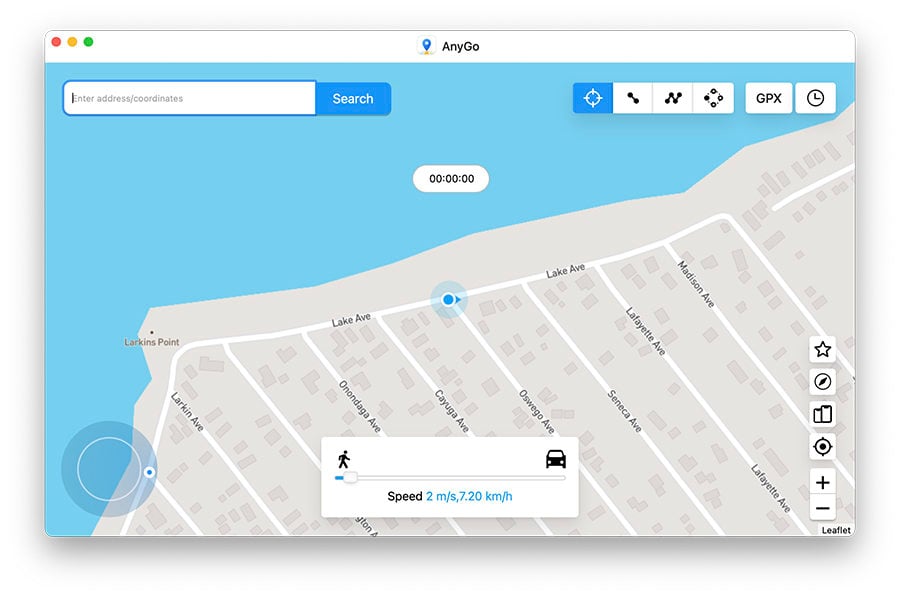 Step 3: Now, on the upper right corner of the screen there will be a teleport search tab. Type in the location you wish to teleport to and click on search.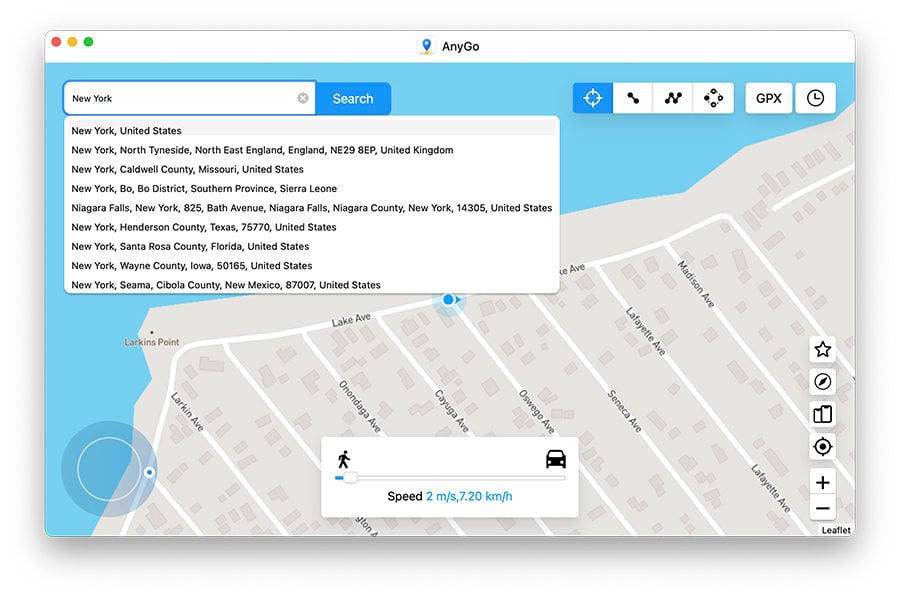 Step 4: Onceyou have your desired location, click on "Go" to teleport to that coordinates.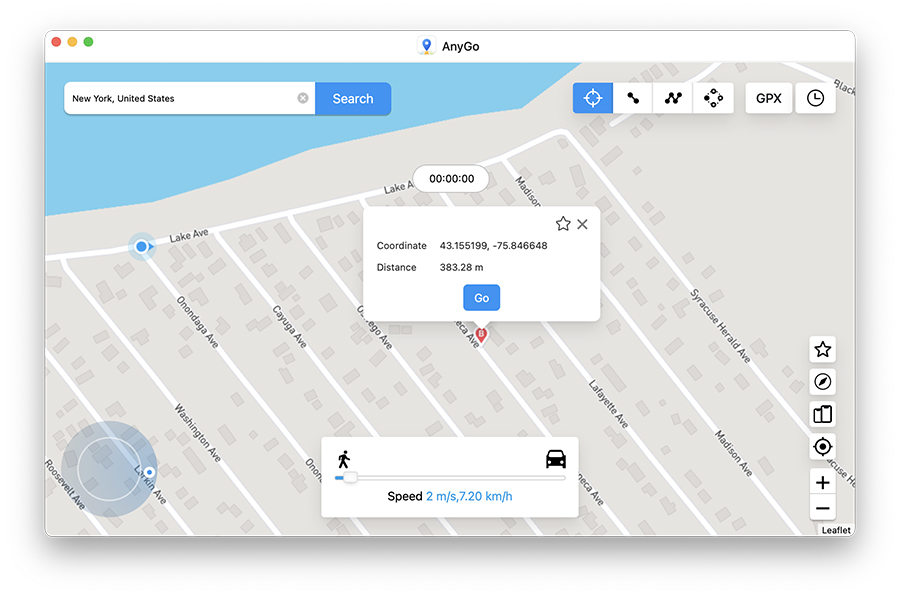 Using iToolab AnyGo you can simply stay at home or on your couch and catch Pokémon without having to move anywhere. You can also simulate a GPS route along your desired path on which you wish your avatar to walk on, in the game. No complicated steps and 100% safe.
Conclusion
With these easy to follow tips and the AnyGo spoofing tool, you won't have any trouble overcoming pokemon go gps signal not found ipad error. Simply follow the guidelines mentioned and play Pokémon Go on your iPad, completely uninterrupted. If you ecounter the same problem on iPhone, above ways also works for you. Useful article? Don't forget share it with your friends!