Before creating a dictionary file, you should know what a dictionary file is. Actually, it is the list of commonly used passwords. Personally, we will habitually use one or two passwords for logging App or unprotecting file, and these passwords can be created a dictionary file to help us find your password more quickly.
How to make a dictionary file:
If you have some commonly used passwords, please list them one by one and save them in txt format. Such as: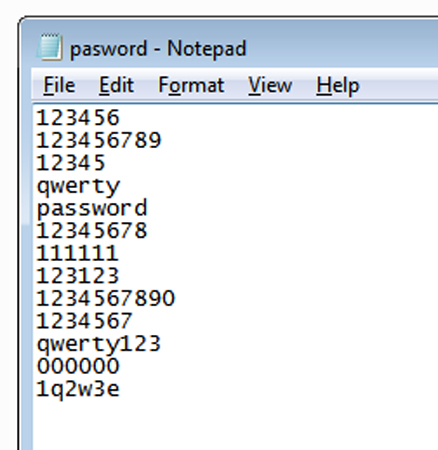 Please add as many passwords as possible, either common characters or a combination of passwords. You can also Google common passwords and list them in your txt file.
How to use dictionary file to find your password:
After creating a dictionary file, import the file to PassWiper for Excel. If you select the option "Scan my dictionary file only", the program will not scan the build-in dictionary file and it will improve the efficiency of password retrieval.