I bought an used iPhone 12 online. When I started to set it up as a new iPhone, it said the iPhone locked to owner. Is it possible to unlock iphone without Apple ID?

— Reddit user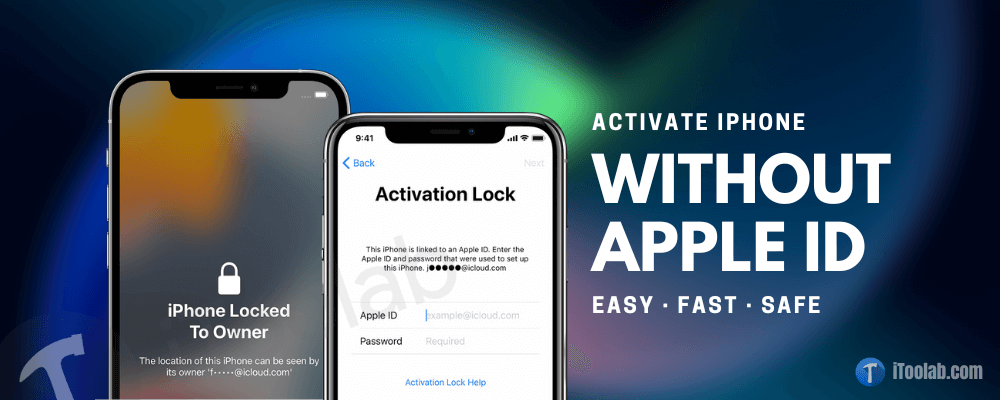 An Apple ID is necessary to not just activate the device, but it will also allow you to access several features including Find my iPhone and iCloud Backups. But when you purchase a second-hand iPhone that is unlocked, you may not be able to activate the device or even use some of these features. However, this is not an insurmountable problem. This article shows you how to activate iPhone without Apple ID, and our first solution offers the best way to unlock the device and activate it without an Apple ID.
How to Activate iPhone without Apple ID and Password in Minutes
UnlockGo is a third-party that you can use to activate an iPhone even if you don't know the Apple ID and password. It is therefore the most ideal solution to use if you have purchased a second-hand device and you can't reach the previous owner to have them unlock the device.
iToolab UnlockGo – Activate a Used iPhone
Unlock iPhone if forgot Apple ID and password
Bypass iCloud Activation Lock without password
Break into iPhone without screen passcodes
Won't be erased or tracked by previous iCloud owner
Support iPhone 5s-iPhone X, iPad (iOS 12.0-14.8)
Follow these simple steps to use UnlockGo to activate iPhone without Apple ID or Password.
Step 1 Connect iPhone locked to owner
Install the program on to your computer and then open it. In the main window, click on "Unlock iCloud Activation Lock" and the click "Start." Connect the iPhone to the computer using USB cables.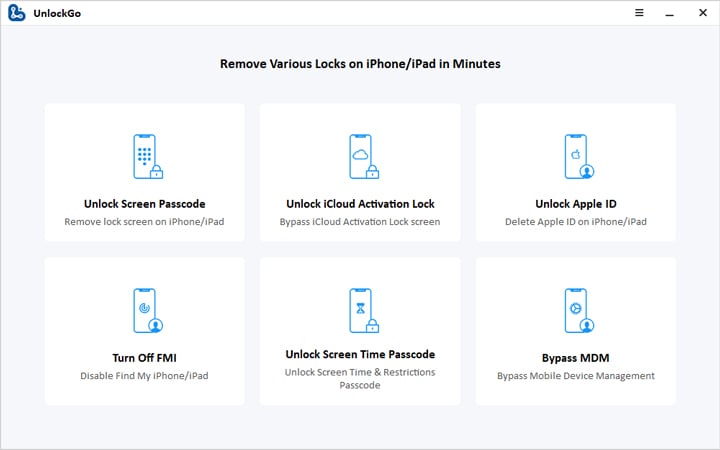 Step 2 Jailbreak iPhone in DFU mode
The program will need to jailbreak the device in order to unlock it and it will automatically download the jailbreak package you need. Once the download is complete, click "Jailbreak" and then put the device in DFU mode.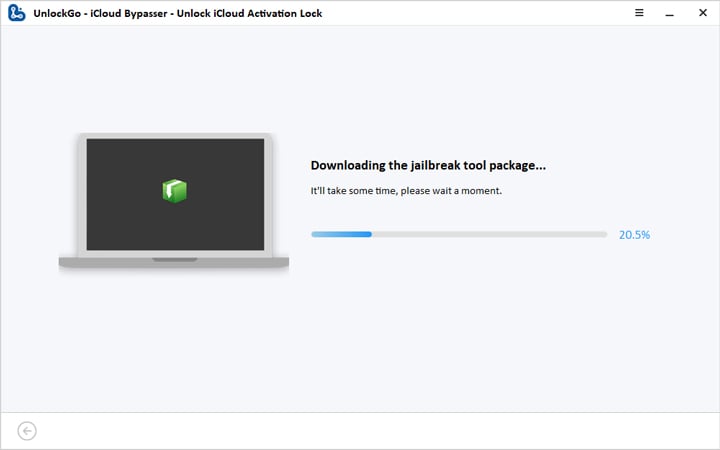 Step 3 Set up iPhone without Apple ID
When the Jailbreak is complete, click "Remove" and UnlockGo will remove the iCloud Activation Lock, allowing you to gain access to the features and apps in just a few minutes.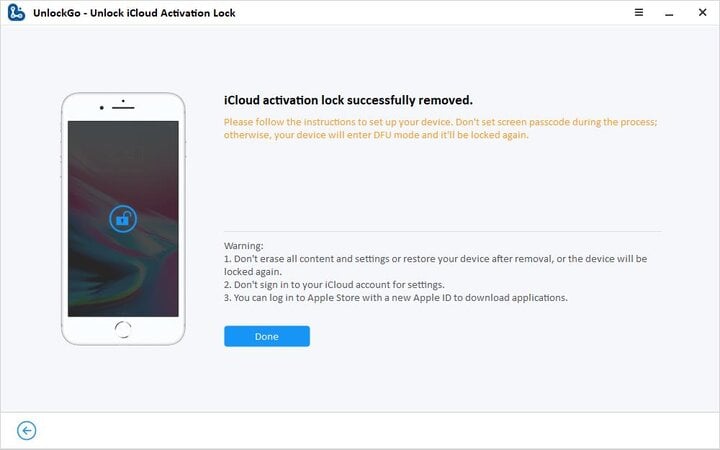 UnlockGo is definitely the safest and most effective way to help you bypass activation lock on iPhone and iPad without Apple ID or password. No complicated steps and no limitations, you can activate your iPhone instantly. And beyond this feature, you can also use it to unlock all the iPhone locks. Have any doubts about using UnlockGo? Check the video guide.
Common 5 Ways to Activate iPhone without Apple ID or Password
Below are the normal ways to activate iPhone 13/12/11 without Apple ID and password.
1. How to activate iPhone without Apple ID use Checkm8
Checkm8 is another program that may be useful if you want to activate an iPhone and you don't have the original Apple ID or password. Here's how to use it.
Step 1: Go to checkm8.info to download the program and install it on your computer
Step 2: Open Checkm8 and connect the iPhone to the computer using a lightning cable.
Step 3: The program will scan the device and then prompt you to jailbreak the iPhone using Checkra1n. Just follow the on-screen instructions to jailbreak the device if it isn't already jailbroken.
Step 4: When the jailbreak is complete, Checkm8 will check to confirm that the device has been successfully jailbroken. Click on "Start" to begin unlocking the device.
Step 5: Checkm8 will check if the device is compatible with the software. If it is, you will be sent to the payment page and once your payment is complete, the device will be unlocked instantly.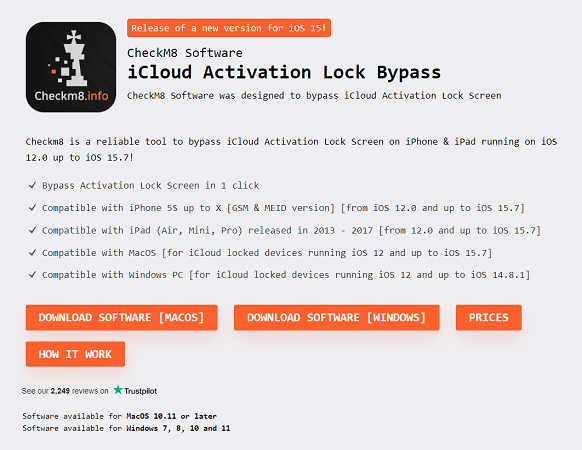 2. Activate iPhone without Apple ID use iCloud DNS
This method is only available for ios 10 and later. It's not perfect and might not give you full access to the device, but it is free and easy to do. Just follow these simple steps.
Step 1: if you are not already on the Set-up page, begin by factory resetting the device in the settings.
Step 2: Follow the on-screen instructions to set up the device until you get to the Wi-Fi page
Step 3: Tap on the "i" next to the network you are connected to. Then tap on the "DHCP" tab
Step 4: Use one of the following DNS IP addresses depending on your location;
North America: 104.155.28.90
EU: 104.154.51.7
Asia: 104.155.220.58
Elsewhere: 78.100.17.60
Step 5: Go back to the main window and connect to Wi-Fi normally.
Step 6: Tap on the back button and select "Activation Help" instead of signing in with your Apple ID.
Your device will connect to the bypass server and you will be able to access the device without an Apple ID. Keep in mind though, that this solution is temporary.
3. Activate iPhone by asking previous owner for help
If your iPhone keeps saying "iPhone locked to owner" and you can contact the previous owner, the easiest way is to ask he/her to remove the Apple ID from the device using iCloud.
One way you can do that is just bring the iPhone to them and have them sign out of their Apple ID. But if they are not close by, they can follow these simple steps to remove the iPhone from their iCloud account remotely.
Step 1: Go to iCloud.com and sign in with the Apple ID associated with the device.
Step 2: Click on "Find my iPhone" and then select the iPhone from the "All Devices" drop-down menu.
Step 3: Click on "Remove from Account." If the device is not already reset to factory settings, they should click "Erase iPhone."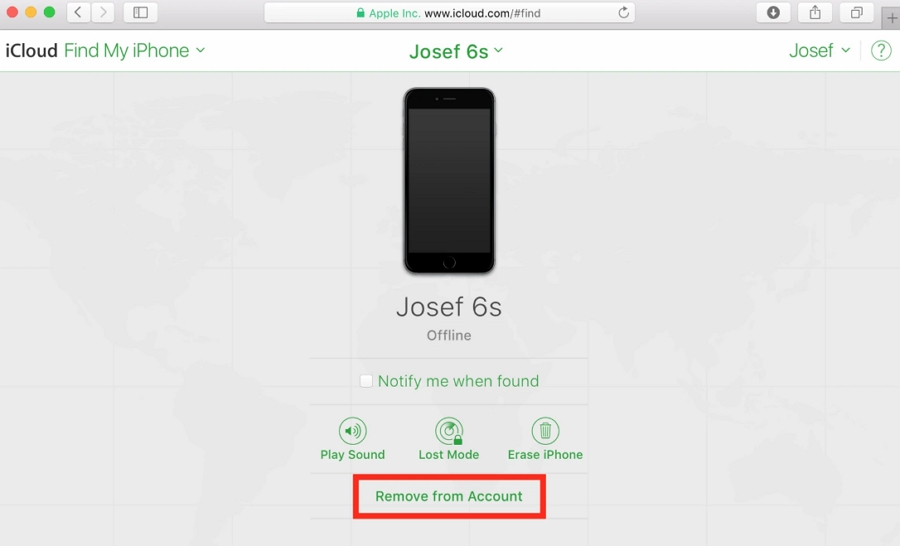 Once the device is removed from their iCloud account, you will no longer see the iCloud Activation Lock Screen when you try to activate the device.
4. Activate iPhone by resetting the Apple ID and password
If you are in this situation because you forgot your Apple ID or password, then you can simply just reset them.
Step 1: Go to appleid.apple.com on any computer.
Step 2: Click on the "Forgot Apple ID or Password" button and when asked to enter your Apple ID, click "Look it Up".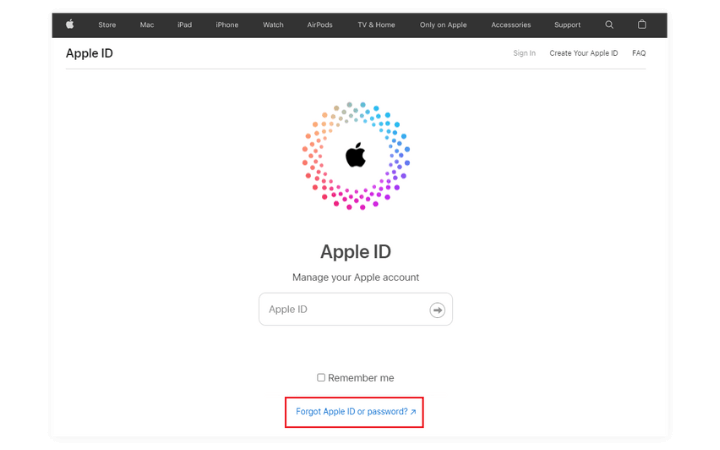 Step 3: Enter the details that Apple requests on the next page.
Step 4: Apple will send you an email to the email address you provided. Click on the link in the email to find your Apple ID.
5. Get past iPhone Activation lock by asking Apple store for help
If nothing else works, then your only option is to contact Apple Support for further assistance. This is the last solution on this list because it can be very time-consuming.
You will also be required to provide Apple with proof that you own the device. This can be in the form of a receipt proving that you paid for the device or a letter from the previous owner indicating that they sold it to you or gave it to you as a gift.
Once you have your proof of ownership, you can call or email Apple Support and they may be able to help.
With This In Mind
After checking all the ways to activate iPhone without Apple ID and password, You should now be able to activate your iPhone. No worries whether you bought an locked iPhone or forgot your Apple ID, you can always find a way here. However, if you want to find a quick solution, then you have to try to use UnlockGo. Have any other questions? Leave the comment below.