iPhone locked to owner? Did you know that there are ways to bypass an iPhone's security system even when it was not lost or stolen? The truth is, many people do so frequently.
This article will provide a guide on how to address iPhone locked to owner bypass issue.
What's the Meaning of iPhone Locked to Owner
iPhone locked to owner how to unlock? This question is becoming rampant in Google searches almost every day.
If you are using iOS or iPadOS 15 or later that is protected by Activation Lock, you see the screen "iPhone Locked to Owner" when you switch on or wake the device.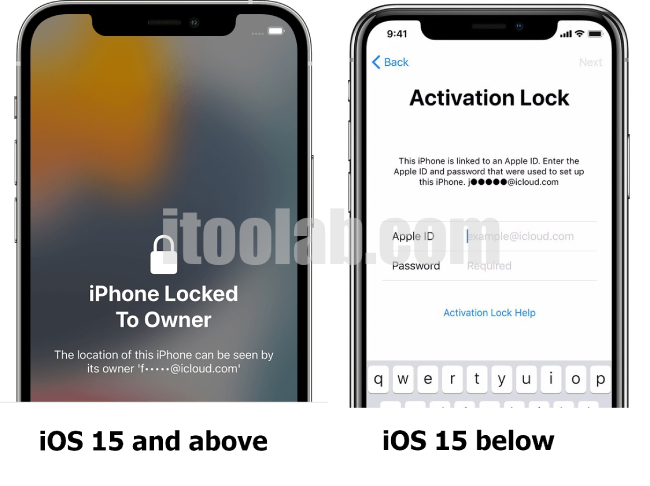 I strongly advise that you do not take ownership of any iPad, iPhone or iPod touch if protected by the Activation Lock function.
Find My include Activation Lock is a feature that is designed to protect your phone when in the wrong hands. It keeps your iPhone, iPad, or iPod touch safe even after it's been stolen or lost.
Activation Lock switches on automatically when you turn on Find My on your device.
Also, Activation Lock improves your chances of recovering your phone soon even after you have erased the content and configuration of your phone remotely.
Can I Find the Owner of Locked iPhone?
iPhone locked by owner and you want to find the owner of the locked iPhone?
Apologies, that your options are limited. However, at least you still have a few options to use.
Let's assume the iPhone user hasn't enabled the Lost Mode on his/her phone, you can see if he/she has a medical setup that may contain helpful information for reaching out to him/her or someone close to him/her.
You can do that through the following:
Step 1. Attempt to swipe up on the Locked Screen to reveal the Passcode.
Step 2. Click on Emergency close to the bottom-left corner of the screen.
Step 3. Click *Medical ID near the bottom-left corner of the screen.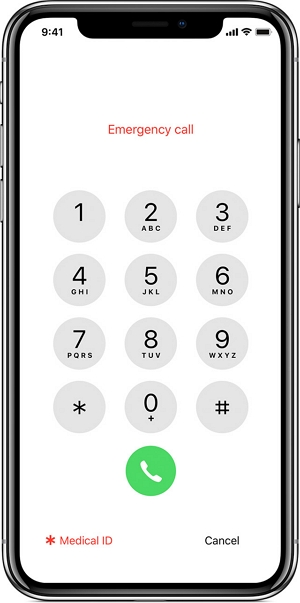 In case the user had set up medical details, you may access some helpful information such as medications, birthday, blood group, genotype, emergency contact etc.
Out of which you can reach the owner.
How to Bypass iPhone Locked to Owner without Previous Owner(Success Rate up to 90%)
To achieve the above, we will make use of a very sophisticated tool that will always save the day when it comes to iPhone unlocking. The name of this wonder solution is iToolab UnlockGo.
Video Guide: iPhone Locked to Owner, How to Unlock with iToolab UnlockGo
Did you enjoy this tip? Subscribe to iToolab YouTube Channel
Step 1. Launch the program on your computer and choose "Remove iCloud Action Lock".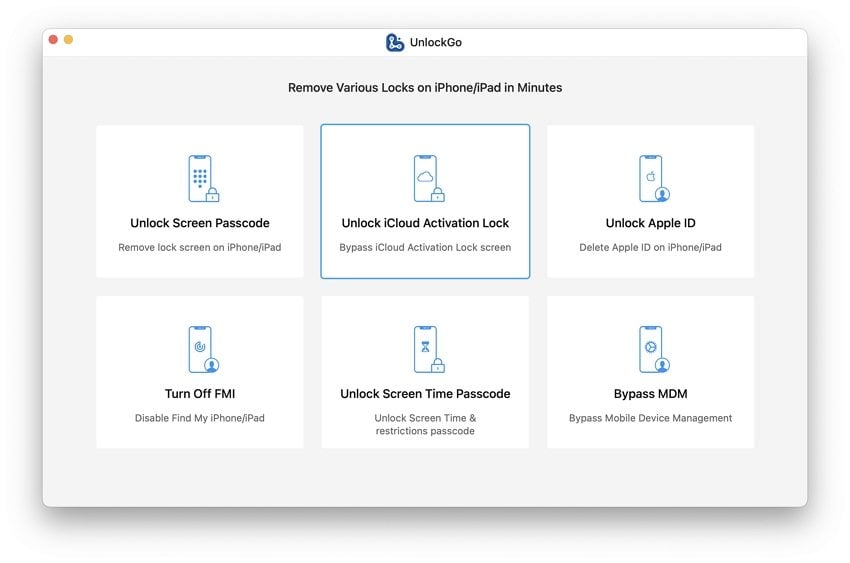 Step 2. Click the "Start" button to initiate the program.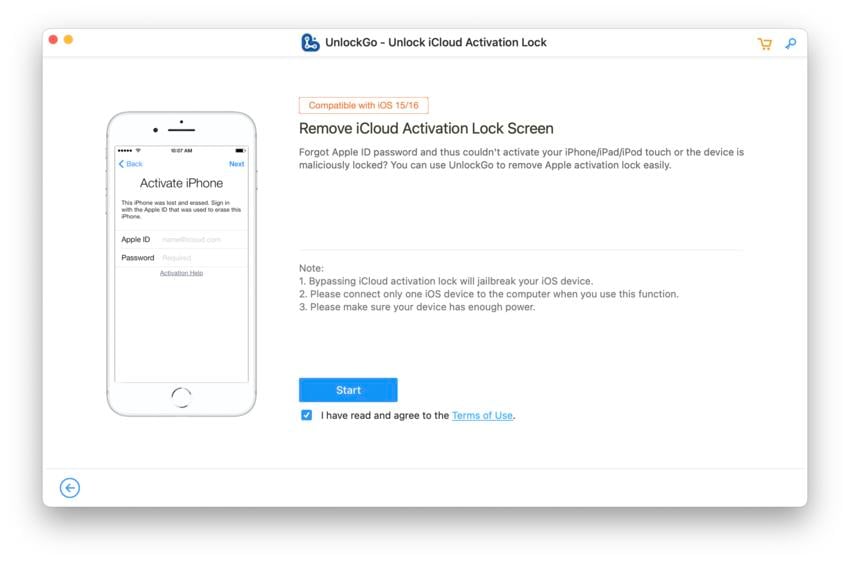 Step 3. Connect your device to macOS computer using USB cable.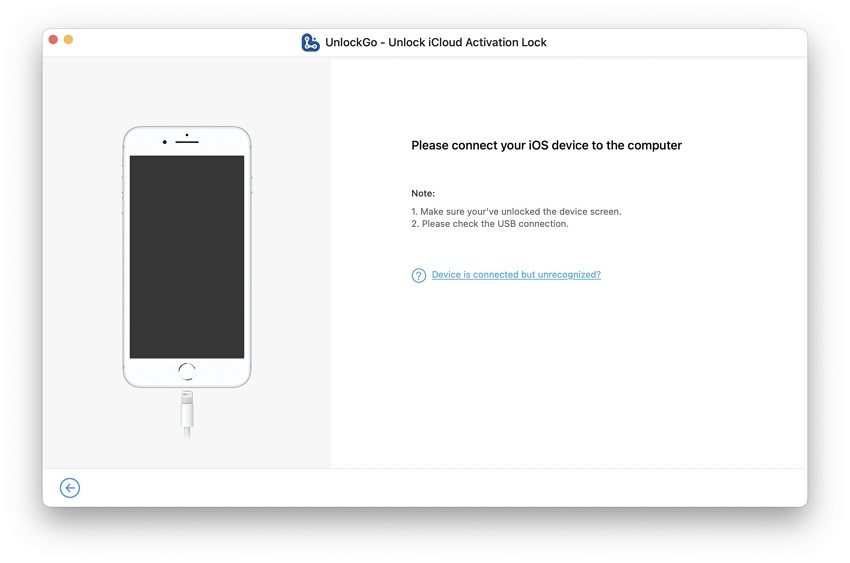 Step 4. Put your iPhone into DFU Mode, ensure that your have successully made your device into DFU Mode before removing the Apple Activation Lock.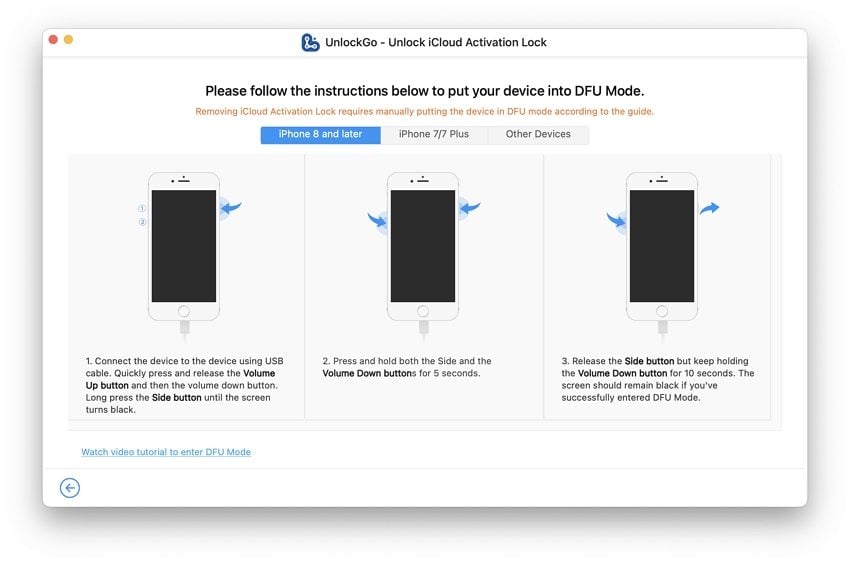 Step 5. Now, the program begins to remove iCloud Activation Lock. It won't cost you some time until your iPhone has been restored to normal. Never set up a screen passcode during the setup.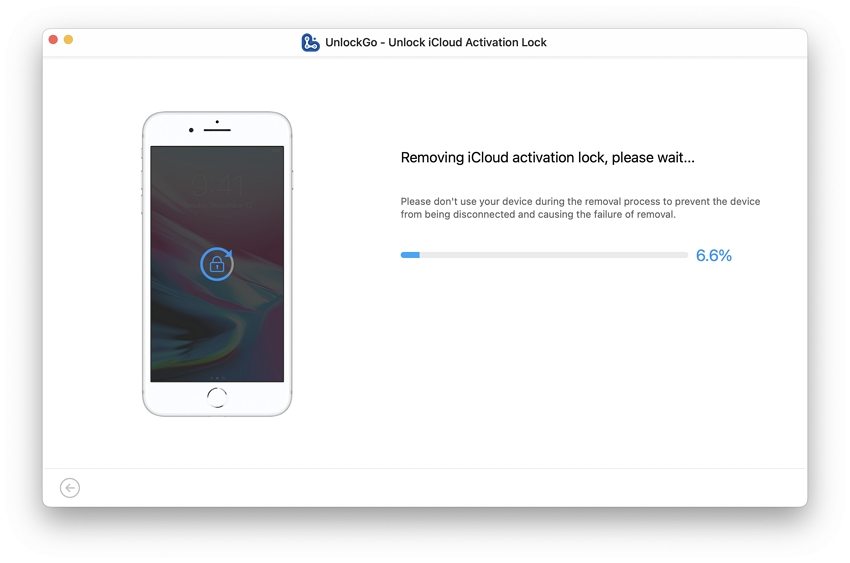 How to Bypass Locked to Owner Screen with Common Ways(Success Rate Less Than 30%)
iPhone locked to owner how to unlock requires an understanding of some basic important technical steps. Is your iPhone displaying iPhone Locked to Owner screen and you don't know what to do to bypass it?
I can understand the frustration that comes with not being able to access your phone on time.
If an iPhone is turned on or wakes up without entering the correct Apple ID and password, the locked screen will appear, preventing access. In this article, I will show you how to quickly bypass the locked screen without the owner.
We will make use of 3 different methods.
Method 1. Remove iPhone Locked to Owner Using DNS Bypass
If your device is having an older version of the operation system, you can make use of the DNS method to unlock your iPhone.
This method deceives your iPhone device into thinking that it has been unlocked by using a loophole in the WiFi DNS settings of your iPhone. The steps below indicate how to remove activation lock without previous owner:
Set up your iPhone as a new device and access the WiFi settings page.
Connect with a WiFi and link into it.
On the next screen coming up, tap on the configure DNS option. Click "Manual."
Key in one of the following DNS values then over and over click "Next" and "Back" until your device is connected to the iCloud DNS Bypass server to get your iPhone unlocked:
Method 2: Remove iPhone Locked to Owner via iCloud [Apple ID Required]
Ask him to do it on his end by logging into his iCloud account if you are not able to personally contact your prior owner or if he refuses to give you the information you need.
To remove your iPhone from his account, the previous owner only needs to remotely delete it.
You may quickly set up your iPhone with a new Apple ID when he removes the activation barrier. Your prior owner must perform the following:
Sign in to iCloud.com. Site and Click on "Find My iPhone."
Choose the device and click "Remove from Account."
Click "Remove."
Wait for a moment and you can set up the iPhone as a new one.
Method 3: How to unlock iPhone Locked to Owner using Passcode
Using this method, you will require your iPhone passcode to be handy. If you don't have it, it will be wise you contact the seller or previous owner and request to provide you some important details. In this process, you will remove the activation code using their device's passcode.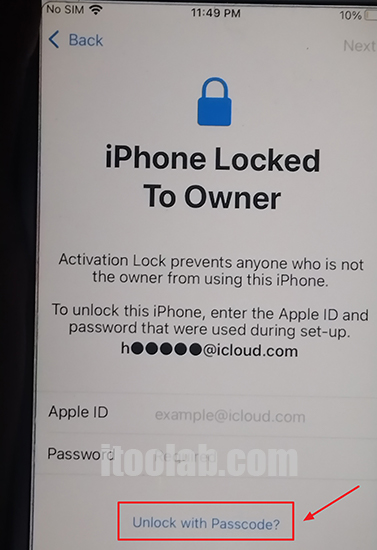 Conclusion
Since you must be the legal owner of the item, contacting Apple support may not be possible for used devices to easily fix iPhone locked to owner issue.
As a result, we advise using iToolab UnlockGo – Best iCloud Activation Lock Remval Tool to remove iPhones that are locked to owner. It is a quick and efficient way to circumvent the Activation Lock without the previous owner using an Apple ID or password.