Activation Lock is a nightmare for many iCloud users. No matter, what's the reason behind the iCloud Activation Lock, you'll have to deal with it. An useful iCloud remover would be your life saver, let's take a look at below:
Some FAQs about Activation Lock
When you turn on Find My on your iPhone/iPad/Apple Watch, Activation Lock is activated. If someone factory reset your iOS device, then it will get stuck on Activation lock interface and would never get past on that. This is a feature to keep others from using your iPhone or iPad or Apple Watch.
Is it possible to unlock an iCloud locked iPhone?
It's possible to unlock iCloud lock with limitation, for example you can only unlock A10/A11 devices. You might think of using any third-party tool or software to get rid of Activation Lock. Here, we'll discuss to use iToolab UnlockGo – iCloud Activation Lock Removal to accomplish that goal.
Is there any iCloud Activation Lock bypass tool free download?
If you're looking for an iCloud Activation Lock removal tool download free, then this section is for you. The tool mentioned below can remove the Activation Lock with paid or free plans. They are tested, and work perfectly. However, you must be careful about the scam tools available online.
Top 4 Free iCloud Bypass Tool Download on PC
This section will discuss the best 4 effective iCloud removal tool. Moreover, you don't need to master any technical knowledge to use all of this software. Let's get started with our first tool now!
Top 1. iToolab UnlockGo – All-in-one Unlock iPhone/iPad
iToolab UnlockGo is an all-in-one iCloud activation bypass tool that can help you remove iCloud account in just a few clicks. Moreover, it can help you remove Apple ID, screen time passcode, MDM(Rmote Device Management), screen passcode, etc. Let's see how it works.
Remove iCloud Activation Lock without password.
Support iPhone 5s to iPhone X with iOS 12 – iOS 16.5 (16.5 for macOS users).
Won't be remotely erased by previous owner.
Log into new Apple ID from iTunes Store & App Store.
Remove Apple ID without password.
Disable Find My iPhone without password.
Fast and easy.
Effective and secure tool.
20% OFF coupon code: LABR8F, get now.
Cons: This is paid tool.
Did you enjoy this tip? Subscribe to iToolab YouTube Channel
Step 1. Download and install UnlockGo on your computer, connect your device and click "Unlock iCloud Activation Lock".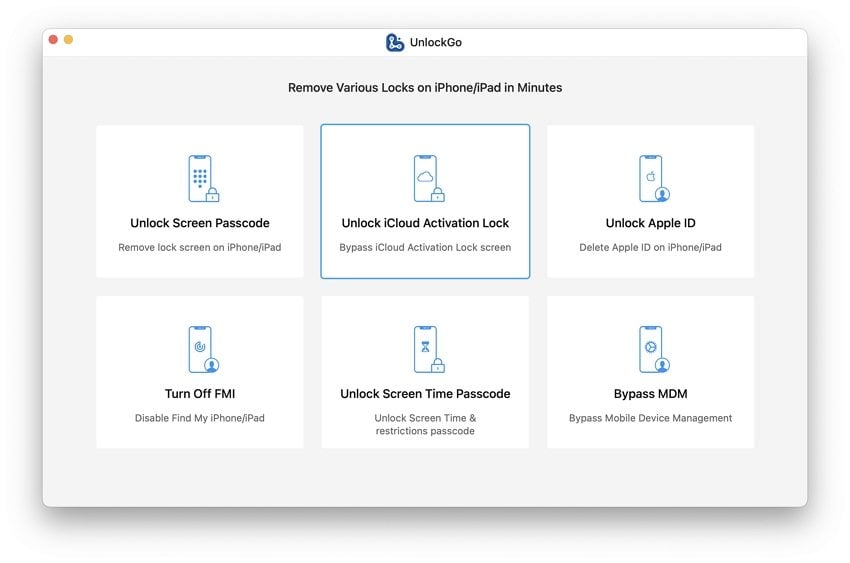 Step 2. Next, click "Start" button to move on. There are some notes out there, please read them carefully.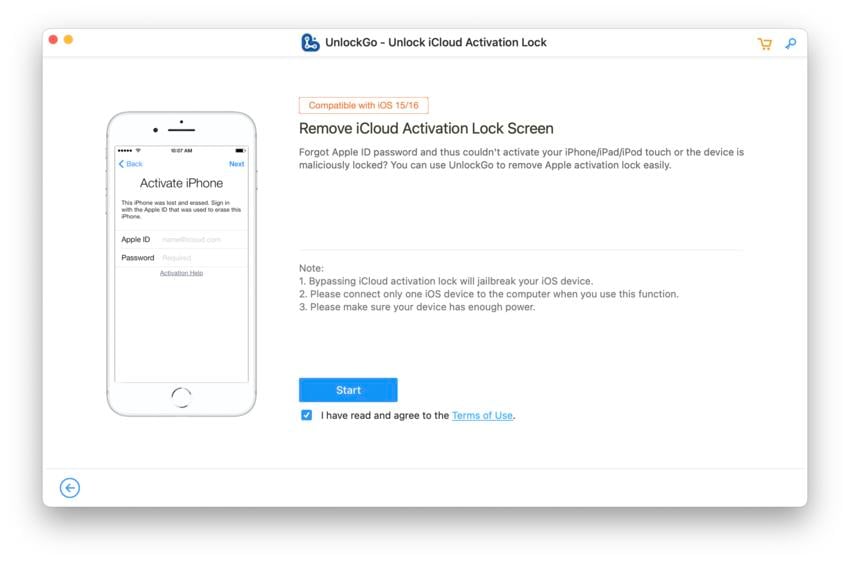 Step 3. Now connect your device to macOS computer and you need to tap "Trust" on your iPhone.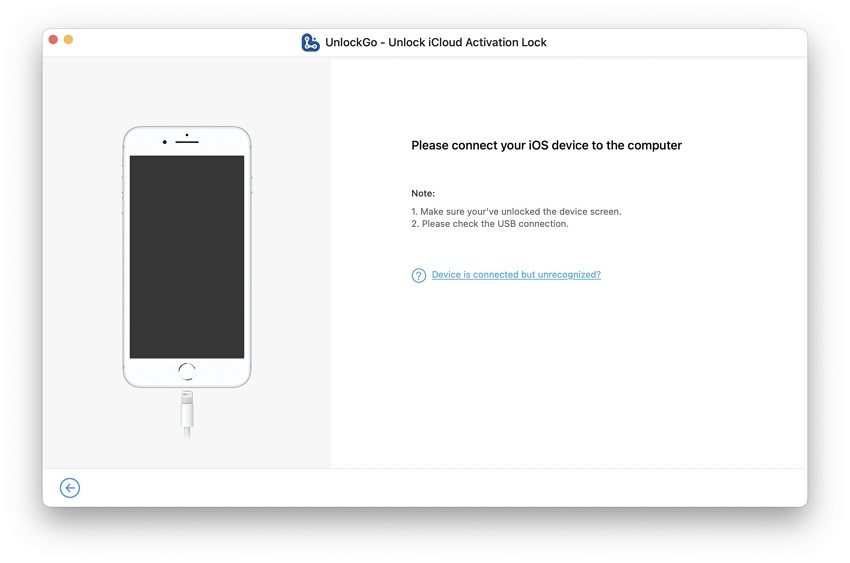 Step 4. After that, your iPhone needs to be put into DFU Mode. Just follow the guide step by step
Note: We recommend that you read the tutorial before you prepare to put your iPhone into DFU mode. Please follow the instructions step by step, and be patient if you are the first to try this. Otherwise, you won't be able to put your iPhone into DFU mode easily.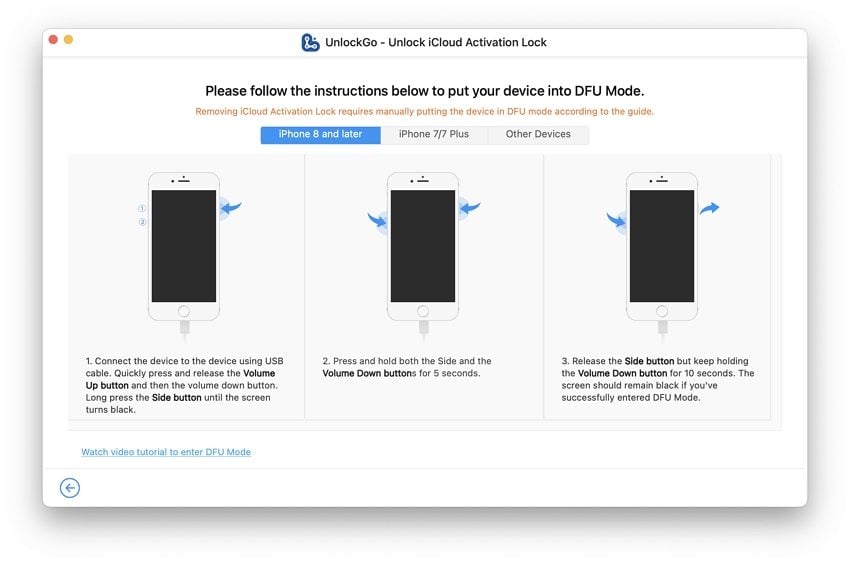 Step 5. After less than 1 minute, iCloud activation will be removed. Now you can access your iPhone.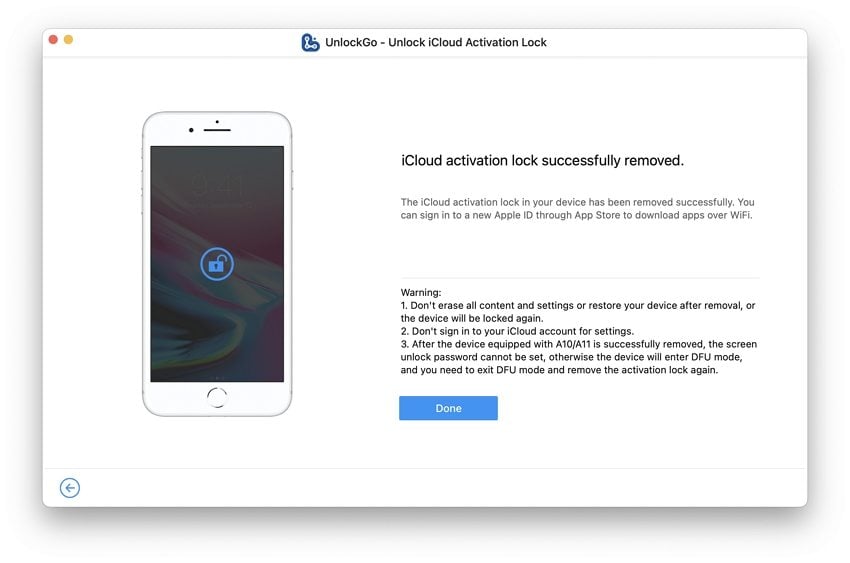 Top 2. Open My iCloud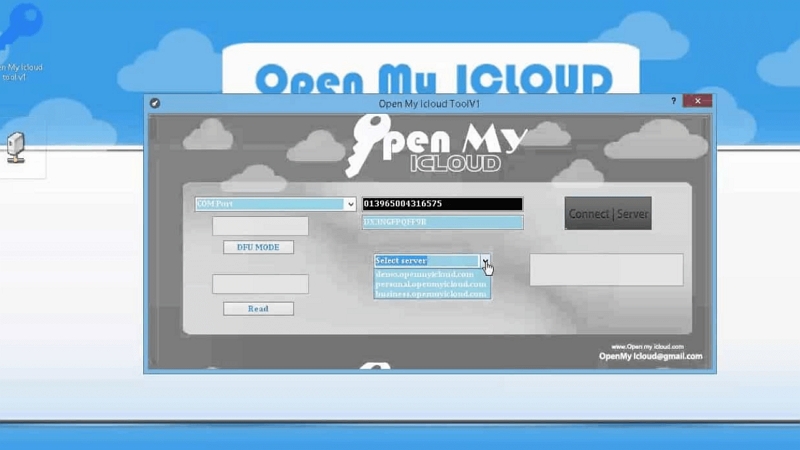 Open My iCloud is an iCloud Activation Lock removal tool free download 2023 that helps you enter the Apple database to reset Apple ID and codes. As one of the best iCloud activation unlock tool, it can help you solve the problem easily.
Pros:
Unlocks Apple ID and codes
It can unlock the Activation Lock using your iPhone's IMEI.
Effective and efficient unlock tool
Cons:
Slow
Hard to find the download link
The free version supports limited devices
Top 3. iCloud Activation Bypass Tool Version 1.4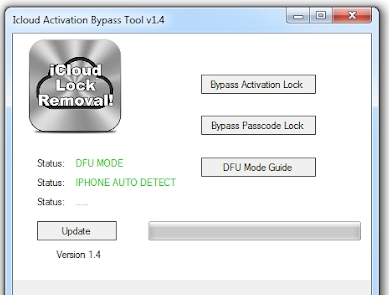 The iCloud Activation Bypass Tool Version 1.4 removes iCloud Activation Lock by using a combination of proxy and software.
Pros:
24/7 support to deal with users' issues.
Multipurpose tool
It's compatible with almost all iOS devices.
Cons:
Doesn't support new iOS versions.
Also Read: How to use iCloud Activation Bypass Tool v1.4
Top 4. Doulci iCloud Unlocking Tool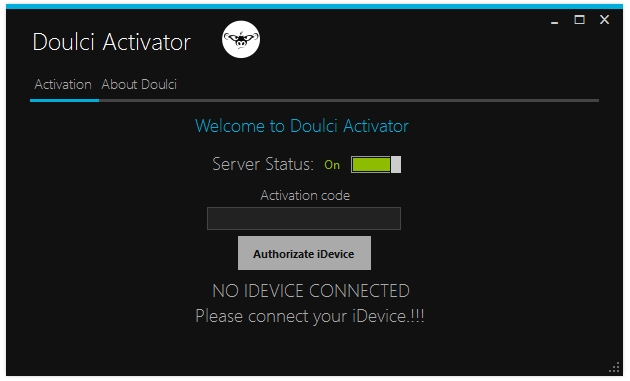 The DoulCi iCloud is among the best iCloud Activation Lock removal tool that is available free. This bypass tool is easy, and you can unlock your iOS device within just a few minutes.
Pros:
Fast and effective tool to unlock your bypass tool
Easy to use
It's free to unlock your iOS device
Cons:
The tool may delete all your iCloud
Best 3 iCloud Activation Lock Removal Tool Free Online
Is your PC short of storage space? There is nothing to worry about, in this section, you'll know about the online version of iCloud Activation Lock Removal tools available free of cost. Let's get started with the iCloud Activation Lock removal tool download free:
Top 5. iPhone Approved Unlock
iPhone Approved Unlock is a reliable tool to unlock your iCloud Activation Lock. You can easily unlock all your carrier-locked iPads, and Apple watches.
Pros:
A reliable way to unlock your iPad.
Unlocks carrier-locked iOS devices
Simple and easy to unlock iPhones, iPads, and other devices.
Support all iOS devices
Cons:
Top 6. iCloudin
iCloudin is an effective and efficient tool to remove all iCloud locks. This online tool can easily solve your issue. You don't need any technical knowledge to use this tool.
Pros:
Free online tool
User-friendly interface
Simple to unlock iCloud activation tool
Cons:
It's only compatible with only a few iOS versions, from iOS 7.0.5 to iOS 9.0.
Top 7. iActivate iCloud Remove Tool
This iActivate Activation Lock removal tool works more like all the above-mentioned tools. This tool can also help you in removing all iOS-related issues. You can remove the MDM profile and bypass the MDM activation screen.
Pros:
Compatible with almost all iOS devices.
A reliable tool to unlock your iCloud
Fast and effective tool
Free tool for Activation Lock removal
Supports iOS version from iOS 7 to 11
Cons:
Support limited number of devices
Summary
You may be worried about protecting your device from theft or unauthorized use, but this sometimes welcomes huge problems like the iCloud Activation Lock. Once that is activated, you might look for an ultimate solution to get rid of it. Keeping that in view, this guide should be a perfect solution for you. In this blog, we've discussed the iToolab UnlockGo – Best iCloud Activation Lock Bypass Tool that can help you deal with all kinds of locks related to your iOS device. Also, we have listed other 6 tools along with their pros and cons so that you can choose wisely.