For iPhone users, parental control is a blessing as it allows them to set limitations for their children's activity on the phone. But this can quickly become a disaster if you forget the parental control password on your iPhone. This can be frustrating as it denies us from accessing many apps and features of the phone that we have locked in parental control mode.
Worry no more, as we've got a solution to your problem. This article will walk you through removing parental controls on an iPhone without a password. We have discussed official and trusted third-party application methods that will help you regain access to your data. Let's delve into further details!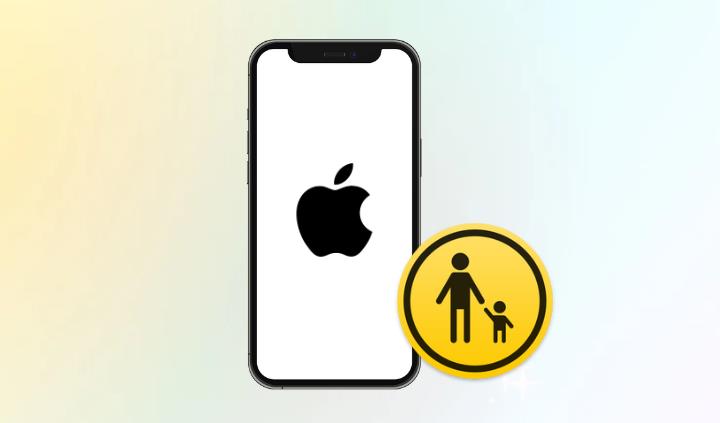 Part 1: What Does Parental Control Do on iPhone?
Parental controls on iPhones allow parents to restrict and monitor their child's usage to promote healthy device habits. With parental controls, you can block or limit specific apps and features, filter web content, control purchases and downloads, manage contacts, restrict content based on ratings, set usage limits, and even track your child's location.
Here's what parental control do for you:
Restrict access to certain apps and features like the camera, FaceTime, iTunes, iBooks, Siri, AirDrop, CarPlay, YouTube, PUBG, etc. This prevents exposure to inappropriate content or overuse of entertainment.
Filter the browser so only age-appropriate websites can be viewed. This protects kids from stumbling onto adult content.
Set usage time limits and downtime to avoid device obsession and encourage balance.
Monitor your child's usage habits with reports and track their location to know they are safe.
Part 2: What Can Parents See on Parental Controls?
As a parent, you must be worried about your children's activities, whether they are indulging in some bad habits or falling victim to bullies. To keep a permanent eye on your kids, the parental controls on your child's iPhone allow you to monitor and view their activities to keep them safe. Here are some of the critical things you can see:
App usage – See how much time they spend on each app and set time limits if needed. This helps avoid overindulgence or obsession with specific apps.
Web activity – Check which websites your child has visited to ensure they haven't accessed inappropriate content. Filtering can also automatically block unsafe sites.
Location – Track your child's location on a map in real-time or view location history. This helps verify they are where they said they'd be.
Contacts/Communication – View who your child communicates with via calls, texts, email, and social media. Make sure they aren't interacting with strangers.
Downloads – See what music, movies, books, or new apps have been downloaded to confirm they are age-appropriate.
Screen time – Monitor daily device usage and set limits that promote a healthy balance.
Part 3: How to Remove Parental Controls on iPhone without Password?
As your child grows up, there comes a time when parental controls feel too restrictive for their maturity level. When you think they are ready for more independence, you can remove the parental controls on their iPhones. Other times, you just want to change the phone and remove the password on the old iPhone.
However, this situation can be challenging if you don't remember the screen time password. Thankfully, a couple of options exist to remove parental control passwords. The following 2 methods will teach you how to remove parental controls on an iPhone without a password.
Way 1. Restore iPhone to Remove Parental Controls [Data Loss]
One of the most commonly used methods to remove parental control lock is restoring the iPhone using Finder or iTunes. This process is time-consuming and will erase all the data on your iPhone. Only apply this method if your data is optional or you have already made a backup.
The steps below will walk you through how to remove restrictions on iPhone without the passcode.
Step 1. Download iTunes from Apple's website and install it on your PC or Mac.
Step 2. Open iTunes and connect your iPhone to your PC. A prompt will be shown on the PC screen. Click Trust to add this device to iTunes.
Step 3. After that, select your iPhone from the Sidebar and click Restore iPhone.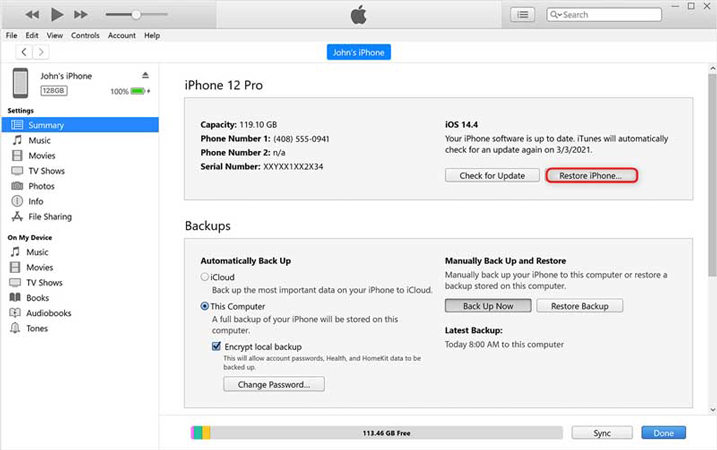 Step 4. A new prompt will be shown: Click Restore. It will take some time to restore your iPhone to factory default.
Way 2. Remove Parental Controls on iPhone without Data Loss
If your data is essential and you don't want to lose it, there is an alternative method for you. This method involves using iToolab UnlockGo software. This software uses advanced techniques and algorithms to bypass parental control without losing data. With its easy-to-use interface and exclusive performance, parental control passcode will be removed in seconds.
What Can iToolab UnlockGo Do for You?
Remove parental controls on iPhone, iPad, iPod touch without password or data loss.
Support all iOS versions after iOS 10.0.
Remove iCloud Activation Lock from iOS devices running iOS 12.0-16.7 without password or previous owner.
Unlock various screen passcode on iPhone, iPad, iPod touch, including the latest iPhone 15 and iOS 17.
The following steps will guide you on how to turn off parental controls on an iPhone without a password with the help of iToolab UnlockGo software:
Step 1 Launch iToolab UnlockGo on your computer. Connect your iPhone to the computer with a lighting to USB cable. Click the Unlock Screen Time Passcode and then the Unlock Now button.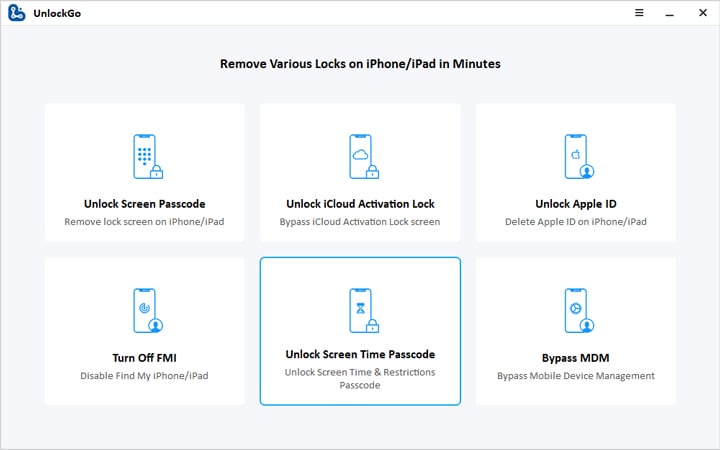 Step 2 Click Trust on your phone and enter the phone's passcode.
Step 3 Follow the instructions on the screen and click OK. It will start the unlocking process.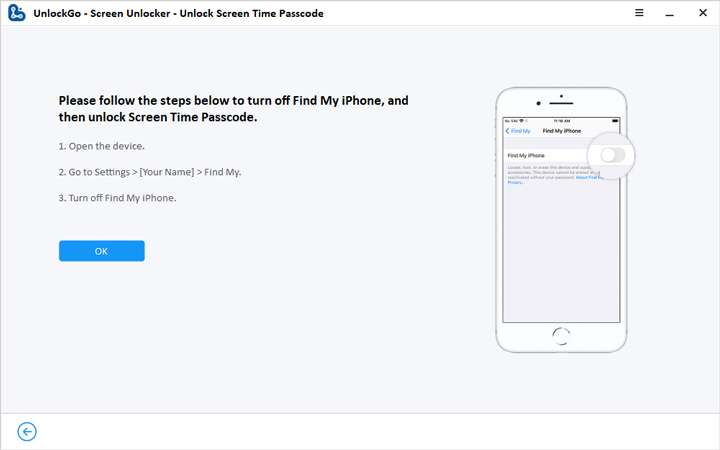 Step 4 After the process is done, follow the instructions on the screen to set up your iPhone.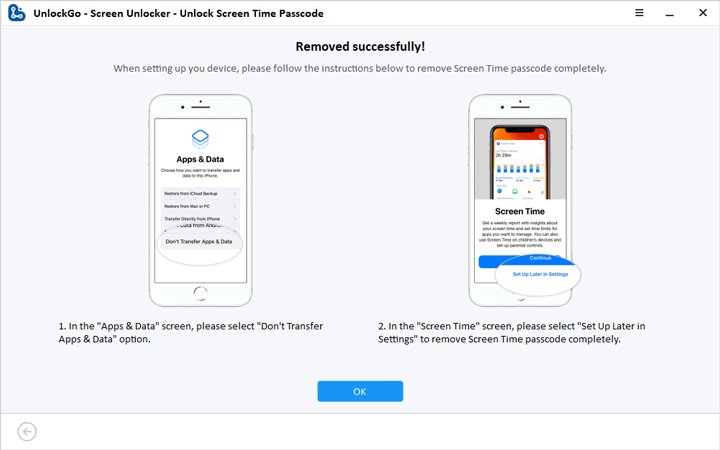 Your screen time passcode is now bypassed, and you can use your phone without limitations.
Final Words
If you have set up parental control on your iPhone but have forgotten the passcode— no need to worry! You can always remove parental controls on your iPhone without a password in various ways. You can get help from iTunes to restore your iPhone, but it will cause data loss. However, if you don't want to lose your data, third-party software like iToolab UnlockGo will be your best choice. Have you ever faced issues with parental guides, and how did you resolve them? Share your experience with us in the comments below.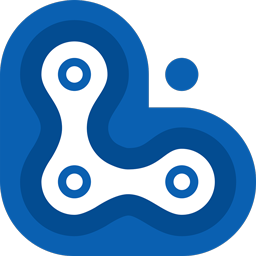 iToolab UnlockGo
$10 OFF iToolab coupon code for iPhone Unlocker
-$10 $35.95