Hi, My iphone is disabled, connect to itunes. I want to reset the iphone without losing data as i dont have backup on icloud and itune. How can i do that is there any way? Please help me out. Thanks
Can You Unlock a Disabled iPhone without Losing Data?
Under normal circumstances, you can unlock a disabled iPhone/iPad by restoring using iTunes or erasing it via iCloud, both of which cause data loss. But, you can restore backup data after factory reset.
If you don't have any backup, that is frustrating. And you will lose all your data. The next question comes up: is it possible to backup a disabled iPhone/iPad before restoring? Basically, it's hard to backup a disabled iPhone to iTunes.
Try to Back Up Your iPhone Before Restoring
Even if your iPhone is disabled, there is a chance that you may still be able to backup the data on it.
If you are running iOS 11.4 and lower, iTunes will detect the device and it can sync with it even if it is disabled. If you are running iOS 11.4.1 and higher, iTunes will be able to detect the device if you had enabled "USB Accessories" in settings.
If iTunes detects your device, follow these simple steps to back up the device:
Step 1: Click on the device icon on the left side of the iTunes window.
Step 2: Select "Summary" in the sidebar and then click "Backup Now" under "Manually Back Up and Restore".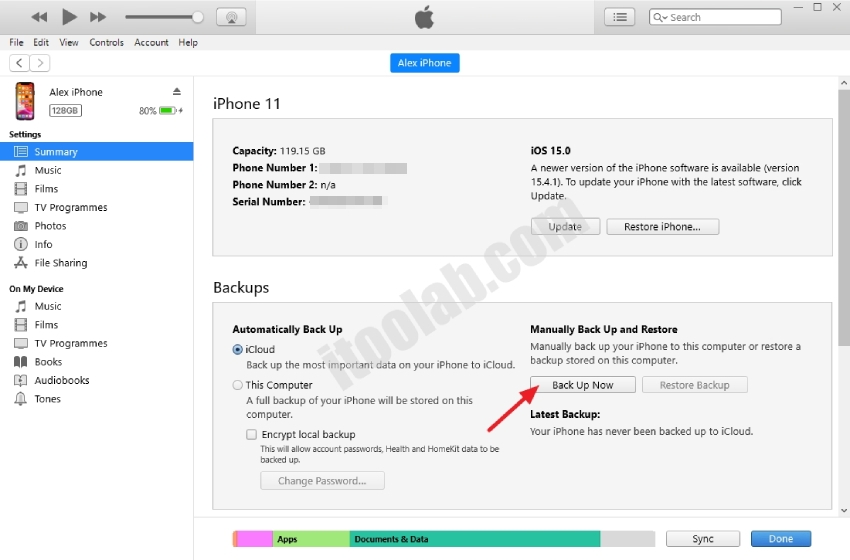 Step 3: Click "Done" when the backup is complete.
iTunes Cannot Recognize Your iPhone, How to Unlock👇
If you are lucky enough to have a backup or you happen to backup your iPhone right now, the next step would be more easier for you. Here we will teach you unlock iPhone without iTunes, that is iToolab UnlockGo.
Why iToolab UnlockGo is the best alternative of iTunes? It helps you unlock iPhone whether iTunes is able to detect the device or not.
| UnlockGo | iTunes |
| --- | --- |
| No Error Report | Frequent Error 3194/3014/-1/1/3/6/9/14/40/53/56/4013/4014 |
| Retore time: 5-10mins | Retore time: 10-30mins |
| Recognize device within secs | Cannot recognize device sometimes |
The following are its most effective features:
✅ It is one of the best ways to remove a 4-digit or 6-digit passcode and it goes further by allowing you to bypass even Face ID and Touch ID.
✅ Remove passcode when iPhone screen is broken, disabled or locked.
✅ It is very easy to use, with no tech expertise needed.
✅ It supports all iOS devices and the latest iOS 15.5.
Step 1. Download and install UnlockGo on to your computer.
Step 2: Run the program and in the main window, click on "Unlock Screen Passcode" to begin.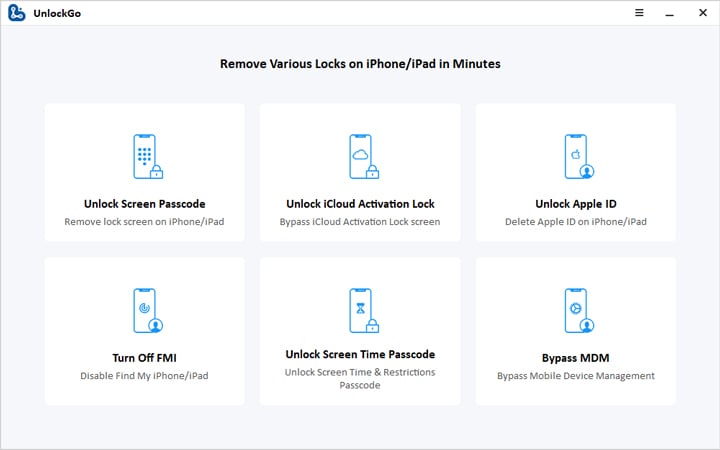 Step 3: You will need to download the latest firmware on to the device in order to unlock it. Just click "Download" to begin downloading the necessary firmware.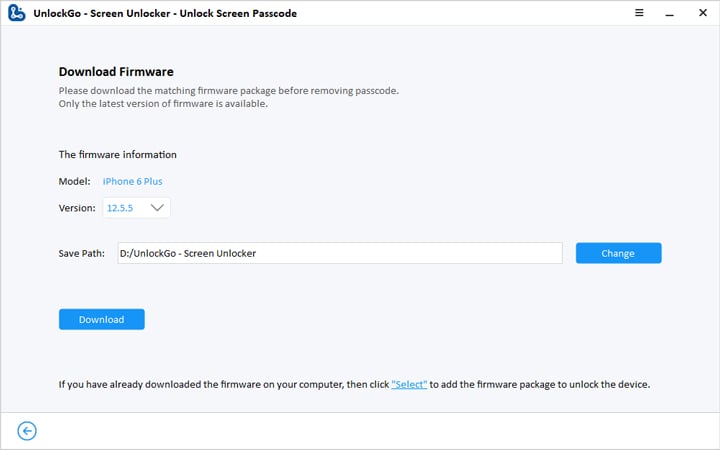 Step 4: When the download is complete, click on "Unlock Now" and the program will begin unlocking the device. Keep the device connected to the computer until the process is complete.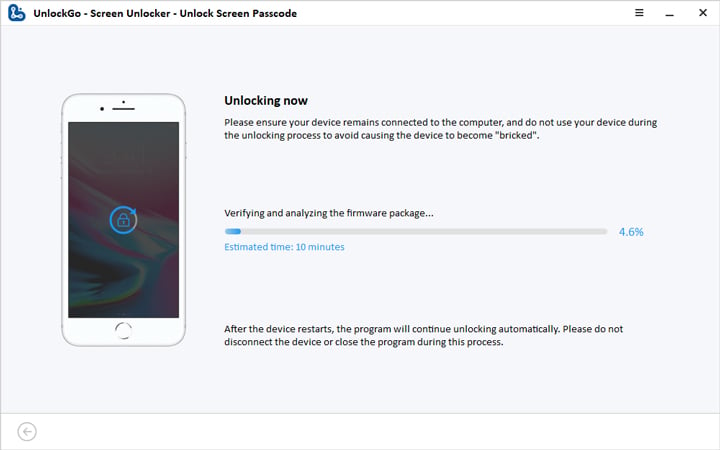 Restore Your iPhone/iPad Data After Unlocking
Once the device is unlocked, you will need to get your data back on to the device. Here's how to do it:
Step 1: Unlock the device and in the "Apps & Data" section, select "Restore from Mac or PC".
Step 2: Then, open iTunes on your computer and then connect the device via USB cable.
Step 3: Choose the iPhone in iTunes and then click "Restore Backup" to get your data back.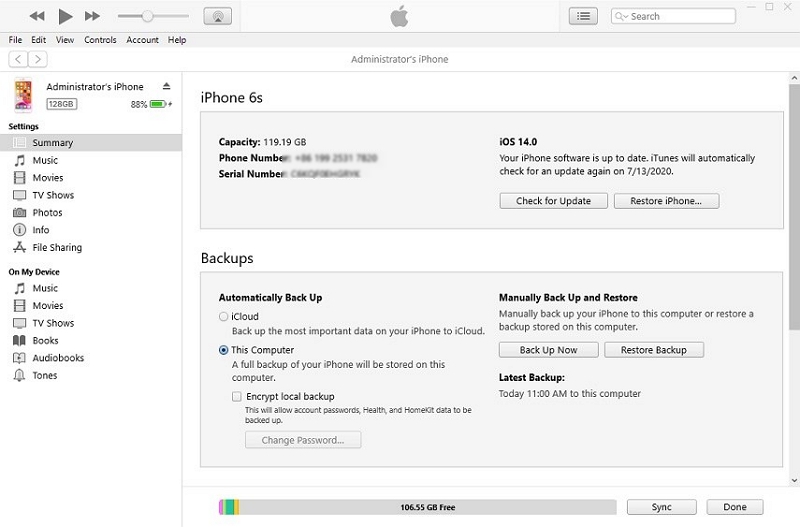 Until now, the whole process of "iPhone disabled connect to iTunes without losing data" have finished. If you have any question, you leave comments below. Or if you feel this is very useful, you can share it with your friends 🙌.
Extra Tip: Figure Out if Your iPhone/iPad is Disabled Completely
Your iPhone will be disabled when you enter the wrong passcode too many times. The following is a breakdown of the number of times you can enter the wrong passcode and what would happen if you do:
| Wrong Passcode Attempts | Disabled Duration | iPhone Status |
| --- | --- | --- |
| 5 attempts | 1 minute | Not completely locked |
| 7 attempts | 5 minutes | Not completely locked |
| 8 attempts | 15 minutes | Not completely locked |
| 9 attempts | 60 minutes | Not completely locked |
| 10 attempts | The device is disabled | The device is completely locked |
If you see the message, "iPhone is disabled, try again in [number] minutes" the device is not disabled and you can enter the correct code after the specified time elapses.
But if you see the message, "iPhone is disabled, connect to iTunes," the device is disabled.
Words at End
You might get frutrated again because all your data are erased. Please have a frequent backup to iCloud or iTunes. In this blog, we have full explained how to unlock disabled iPhone without losing data. When your iPhone is disabled due to any kind of reasons, it can be solved by UnlockGo, and no worries when keeping UnlockGo by your side.