This article takes a closer look at iCloud Assistant Pro. This is just one of the many solutions you will find online that claim they can bypass iCloud Activation Lock. This review will determine if iCloud Assistant Pro is effective and whether you should download it or not.
Let's begin with an overview of this tool.
What Is iCloud Assistant Pro?
iCloud Assistant Pro is a program that can be used to unlock an iOS device when you have forgotten the Apple ID password and are therefore stuck on the Activation Lock Screen. The main website claims that the program has been developed by highly skilled developers who were former Apple employees and are therefore aware of the inner workings of the device.
This tool can be useful in a number of circumstances including:
When you have lost or forgotten your device's Apple ID password
When you purchase a second-hand device and the previous owner didn't unlock the device for you
When you want to sell your device and you need to factory reset it, but you don't know the password
Where Can I Download iCloud Assistant Pro?
There are many websites that claim to offer a download link for this tool. But they had too many popup ads and some even required us to take surveys, or the download link they provided didn't work.
There is no way to download the official version of iCloud Assistant Pro, but you can download the cracked version. The problem is that cracked versions of any program can bring a lot of viruses and malware to your PC.

Pros and Cons of iCloud Assistant Pro
The following is a breakdown of the pros and cons of using this program:
Pros
It can bypass the iCloud account for most iPhone models
It is easy to use: you will not need any technical knowledge
It doesn't require iCloud access to work
It is free to use
Cons
It is almost impossible to find a safe download link for this program
Most users report that sometimes it doesn't work
It will only unlock devices running iOS 7 and iOS 11
It has very low user ratings that indicate inefficiency
Any data stored in your iCloud may be at risk when you use this tool
Is There Any Risk to Download the iCloud Assistant Pro?
Yes. Every time you use one of the numerous download links that purport to be iCloud Assistant Pro, you risk infecting your computer with malware and viruses. You should be especially wary of versions of the program that ask you to pay as you could be exposing your personal information including credit card details and passwords to unknown third-parties.
These versions are unstable and can allow hackers to infiltrate your PC and gain access to your personal data. Avoid downloading free versions of this program as they may severely affect your system. It is much better to choose an alternative solution to unlock your device.
Does iCloud Assistant Pro Really Work?
If you are using the full version of iCloud Assistant Pro, you will have access to all features of the program. The same is not true when you are using the free trial version which is often limited in terms of functionality.
But even if you have the full version, this tool is rather difficult to use and you may have trouble getting it to work. You must know that it also only works on devices running iOS 8 to 10. This tool will not help you if you are running a higher version of iOS.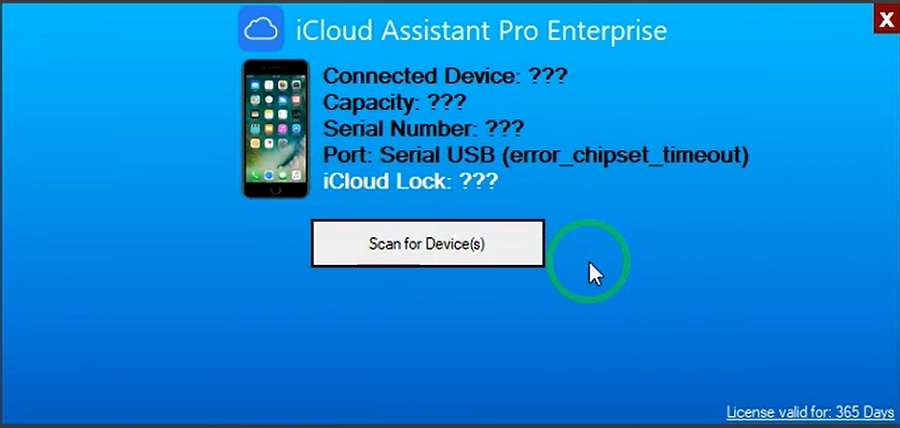 Alternative That Really Works: iToolab UnlockGo
Rather than expose your computer and your device to untold risks, we recommend using a tool that has been created and tested by a reputable company with an easy to find official website. This tool is UnlockGo, developed by iToolab.
Once you download UnlockGo on to your computer, you will be able to unlock the device in minutes.
Download and install UnlockGo on to your computer and then follow these simple steps to unlock your device:
Step 1: Run UnlockGo on your computer and then choose "Remove Activation Lock." Click "Start" and connect the locked iPhone to the computer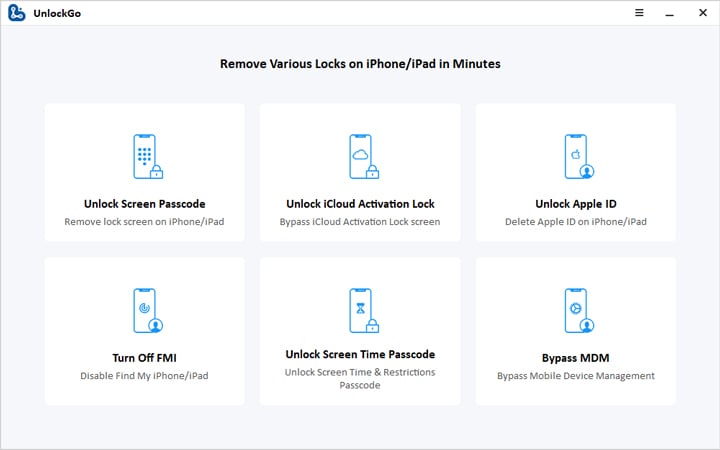 Step 2: The program will detect the device and immediately begin downloading the jailbreak package needed to unlock the device. When the download is complete, click "Jailbreak" and then follow the on-screen instructions to put the device in DFU mode.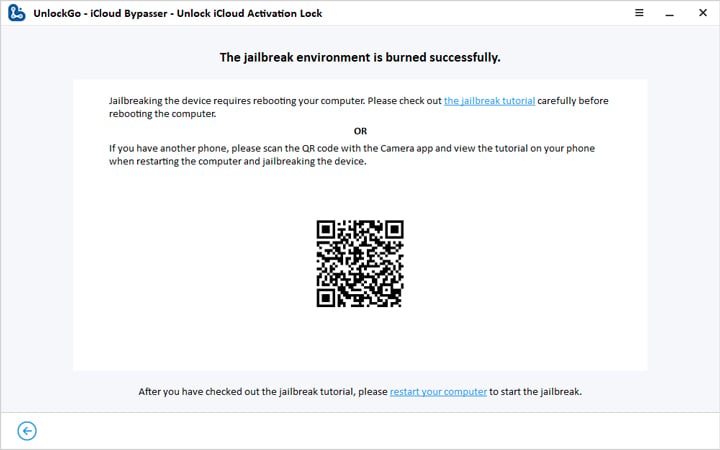 Step 3: Click "Remove" to begin unlocking the device once the jailbreaking process is complete.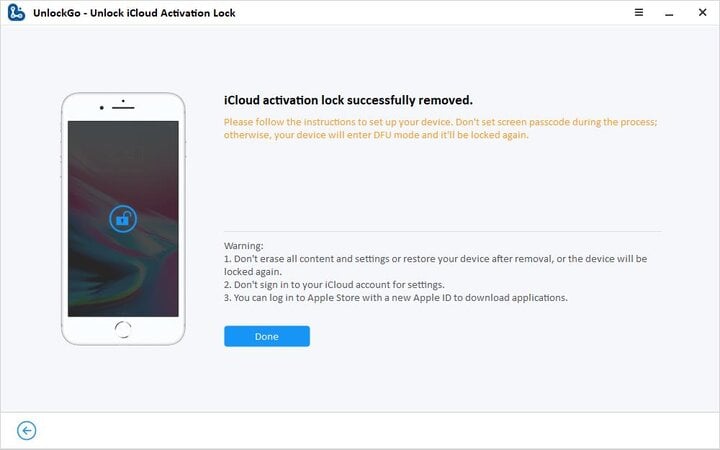 Now all you have to do is make sure that the device remains connected to the computer until it is completely unlocked. UnlockGo will notify you when the process is complete.
Conclusion
Since iCloud Assistant Pro is almost impossible to find a safe download link for this program. Moreover, most users report that sometimes it doesn't work. Therefore, UnlockGo is the best choice for you. UnlockGo not only can help you unlock the device in minutes, but it also removes iOS passcodes including 4-digit/6-digit passcode, Face ID, and Touch ID. And tt supports iPhone 5S to iPhone X running iOS 12.3 and later versions, including the latest iOS 14.