Today's WhatsApp chat was deleted automatically, and it was not backed up. How can I retrieve it?

— From Apple Community
WhatsApp users are now facing the deletion and disappearing of WhatsApp messages due to the recent features. If there is a backup, then there is nothing to worry about. The backup can be restored, and you will get your data back. If there is no backup, then you need to use a data recovery tool that will restore the data using its powerful algorithm.
Part 1. Why are My WhatsApp Chats Deleted Automatically?
As new WhatsApp updates are frequently coming, features are increasing day by day. Such as, there was no option to delete messages for everyone before, but now there is. Similar to that, now the user can send a message such that the receiver can only view it once. These features suddenly delete the chat, and it cannot be seen by the user until a backup is done. However, let us see the reasons that caused my WhatsApp chat suddenly disappeared.
1. Disappearing Messages
WhatsApp has a feature of disappearing messages. When it is enabled, the new messages will disappear after seven days. It is a good feature that does not take up much storage in the device, and the backup is also lesser in size. This is one of the reasons that chat disappears after a specific period.
2. Delete Message for Everyone
It is one of the best latest features of WhatsApp. It allows the user to unsend the message. When anyone sends out a message, the recipient can see that message. But if the sender deletes the message afterward and chooses the option of "Delete message for everyone", then it will disappear from that chat.
3. View Once Option
WhatsApp has introduced a new feature which is the view once option. When the user sends out an image or video, they have an option of setting the message to view only once. So, when the recipient views the message, it cannot be viewed again, and it will disappear from the chat. It is a feature that people say is extracted from Snapchat.
Part 2. How to Recover Suddenly Deleted WhatsApp Chats
To recover suddenly deleted WhatsApp chats, there are two ways. The first is the default option of WhatsApp that allows the user to recover the WhatsApp chat using a local backup and the second way is more effective, which is using a third-party WhatsApp recovery tool, iToolab RecoverGo (WhatsApp).
Both of these methods are quite effective, but RecoverGo (WhatsApp) is a more powerful tool and allows the user to get back chats that WhatsApp cannot do on its own. It can create a backup and allow the user to view the backup even though it is encrypted.
So, let us see how this tool can help the user to recover deleted WhatsApp chats and how it is different from the default WhatsApp recovery feature.
1) Without Backup – Using iToolab RecoverGo (WhatsApp)
It is a perfect WhatsApp recovery tool that works with both Android and iOS devices. It is capable of recovering WhatsApp auto-reply messages as well.
Step 1: Download iToolab RecoverGo (WhatsApp). Install the tool and open it on your PC. On the home screen of the tool, you will see three types of recovery options. Click on "Recover deleted WhatsApp data from device".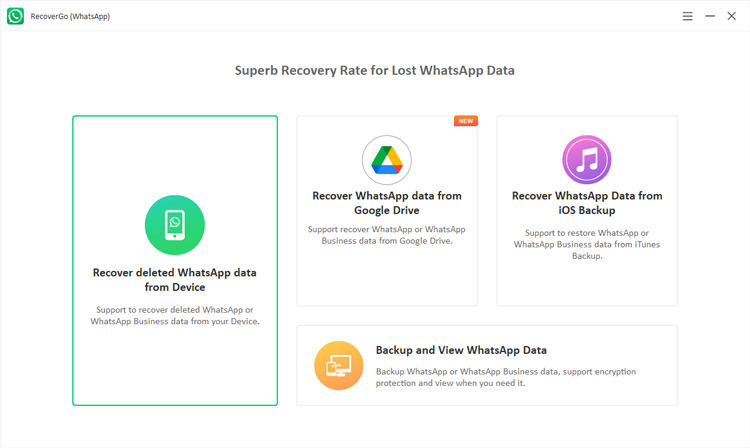 Step 2: Take your smartphone (Android or iOS) and connect it to your computer using a USB cable and make sure it is detected. Hit the "Trust" button to authorize your PC and iToolab RecoverGo (WhatsApp) to access the phone's data. Choose the type of WhatsApp that you want to recover so that the tool can scan your device for WhatsApp data.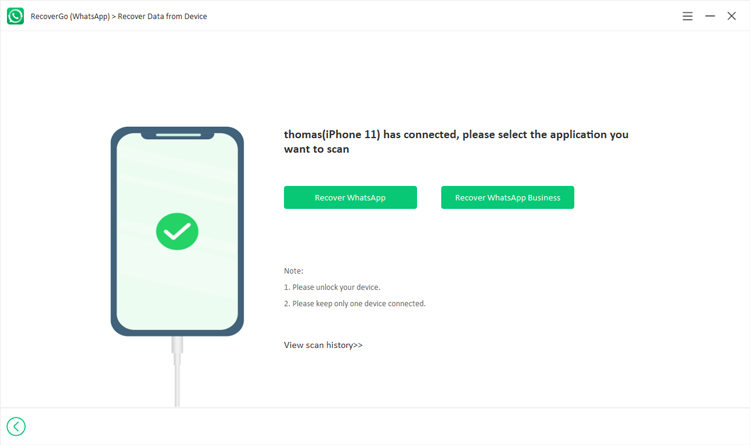 Step 3: After scanning, iToolab RecoverGo (WhatsApp) will show a list of chats that the user can recover. The user can stop the scan if the required chat or file is found. Click on a single chat or multiple chats and click on "Recover" to restore it to your computer. The user can also read these messages using iToolab RecoverGo (WhatsApp).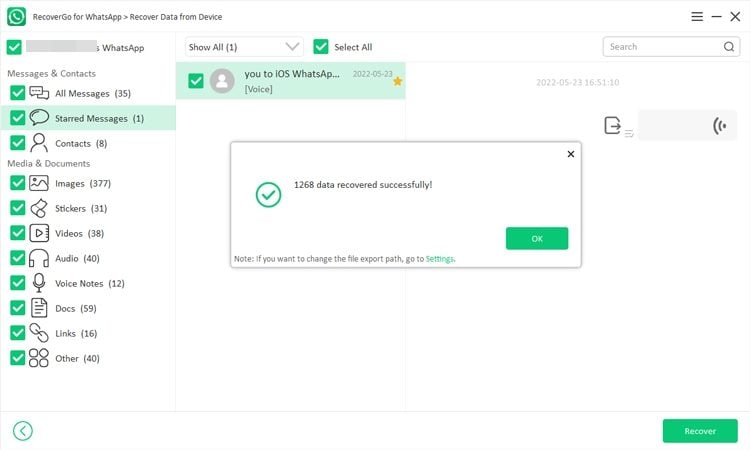 2) With Backup – Using Local Backup (Android & iPhone)
To recover WhatsApp data from a local backup, the user will have to copy the local backup from the WhatsApp database. Here is how one can recover WhatsApp deleted messages using a local backup.
Step 1: To copy the local WhatsApp backup, you will require a file manager app. Download a file manager app first.
Step 2: With the file manager app, go to your local store and find the WhatsApp folder. Inside this folder, you will see a subfolder of databases. Copy the recent backup and paste it into the local storage database of your new phone.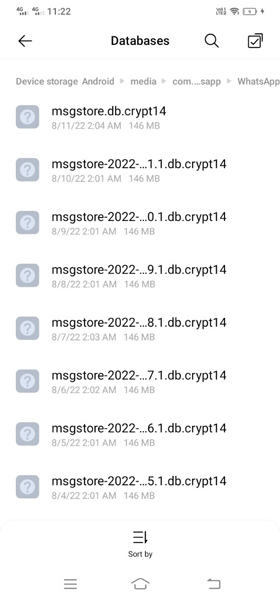 Step 3: Download and install WhatsApp again. Verify your phone number, and then you will be prompted with a "Restore" option. Tap on it to restore the deleted WhatsApp messages. Local backup has seven days of chat that users can easily restore.
Conclusion
In this article, we have discussed the causes of the sudden deletion or disappearance of WhatsApp messages and chats. We have answered the question, "Why my whatsapp chat suddenly disappeared?" It all happens because of the user. Moreover, we have also discussed how the user can recover these messages using a third-party tool and a local backup of WhatsApp. iToolab RecoverGo (WhatsApp) is the best option to go for because it is a professional tool and can recover all kinds of WhatsApp data with just a click. It has a trial version that users can download and recover any kind of WhatsApp data under any situation.