Generally speaking, WhatsApp data can be recovered through local backups, or through google drive, iCloud, iTunes. These can all help you get your lost data back quickly. But if you forget to back up, is it possible to recover deleted WhatsApp messages?
Well, the truth is you can restore deleted WhatsApp messages without backup. There are some ways to help you out. Read this article to answer all your questions regarding restoring deleted WhatsApp messages.
How to Restore Deleted WhatsApp Messages without Backup
It's always advised to have set up your backup and recovery in WhatsApp. However, if you haven't done so, that is where the problem begins. As android users will not be able to restore WhatsApp messages without backup they must search for an alternative. One of the best alternatives is recovery programs. recovery programs are reliable and effective and will help you restore deleted WhatsApp messages more easily.
Here is a WhatsApp messages recovery tool – RecoverGo (WhatsApp), which can help you recover deleted WhatsApp messages without backup easily. It is available on both Android and iPhone. More details please check the below method.
Steps to restore deleted whatsapp messages:
Step 1. Download and install RecoverGo (WhatsApp) on your computer, hit the first feature "Recover deleted WhatsApp data from device".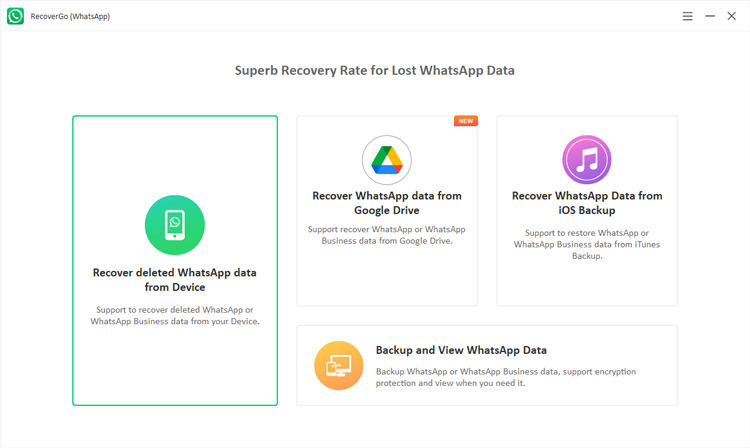 Step 2. Connect your device to computer via USB cable, and then select the "Recover WhatsApp" option.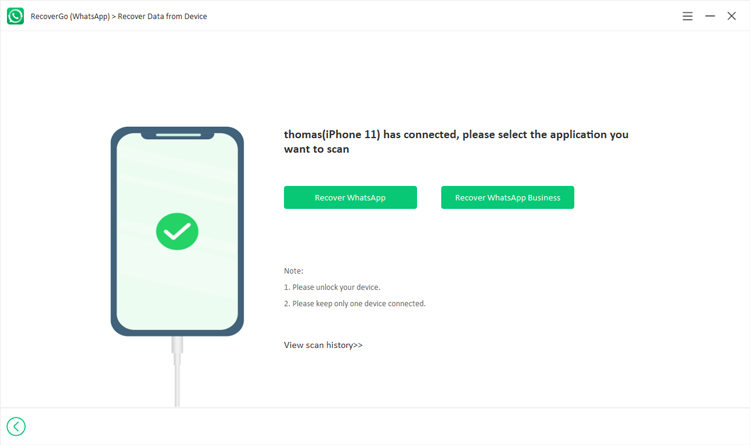 Step 3. RecoverGo (WhatsApp) will help you scanning deleted WhatsApp chat, and it will take a few minutes.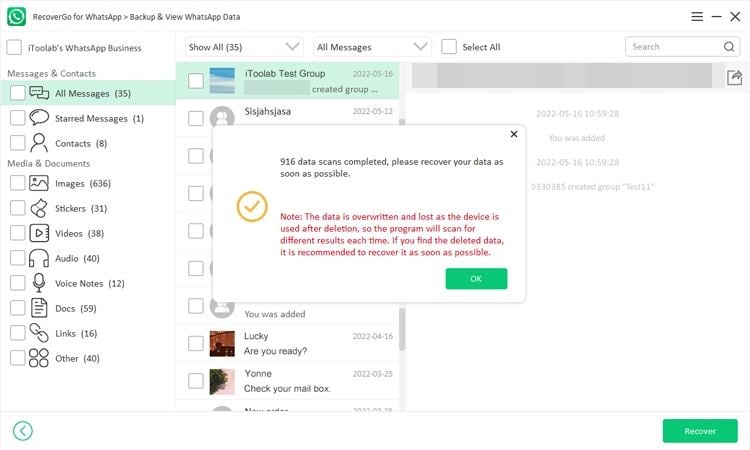 Step 4. Once done, you can now select the deleted WhatsApp messages that you want to recover and then hit on the "Recover" button.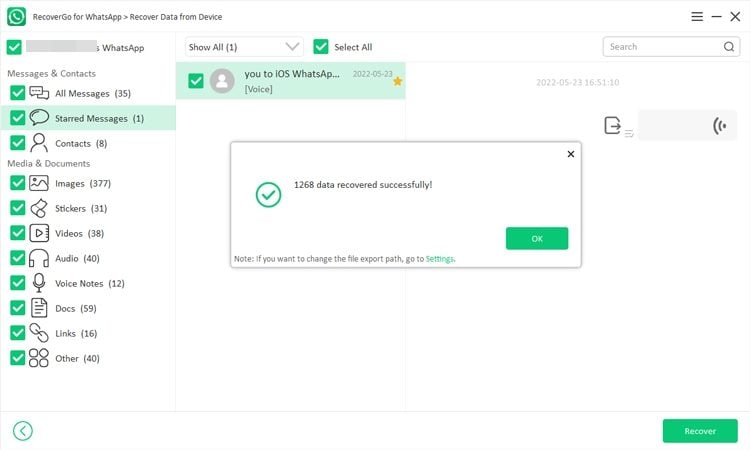 This is how you retrieve deleted WhatsApp messages within a few minutes. Compares to other recovery software, RecoverGo (WhatsApp) can also help you backup and view WhatsApp data and restore WhatsApp backup from iTunes directly. If you are interested in this software, download this software and give it a try!
How to Restore Deleted WhatsApp Messages from Local Backup
Don't worry, it doesn't not require you to restore with a backed-up file. Because WhatsApp will auto backup your WhatsApp backup on Android device. The backup will be saved on internal storage or SD card (If your device can be inserted into an SD card). Let's see how to recover deleted WhatsApp messages without backup.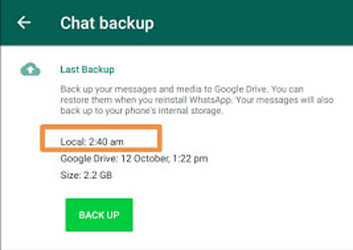 Follow these five simple steps to restore your deleted WhatsApp conversations.
Remove SD card from your android phone and insert it into a card reader.
Follow the path: sdcard/WhatsApp/Databases.
Change the name of the backup file that needs to be restored from 'msgstore-YYYY-MM-DD.1.db.crypt12′ to 'msgstore.db.crypt12′.
Uninstall and reinstall WhatsApp on your device and make sure you use the same number as before.
Click on Restore and now you will be able to see your restored conversations.
But this type of backup can only help you to restore your deleted conversations for the past 7 days. So now, you must be wondering how to recover 1-year-old WhatsApp messages without backup? Keep reading this article to get an answer to your question.
Can you recover deleted WhatsApp Messages on iPhone without backup for free?
WhatsApp's automatic backup is not enabled by default on the iPhone, if you have activated the automatic backup function you can use the below way to recover deleted WhatsApp messages easily.
Enable the auto backup by going to settings > Chats > Chat Backup > Auto Backup.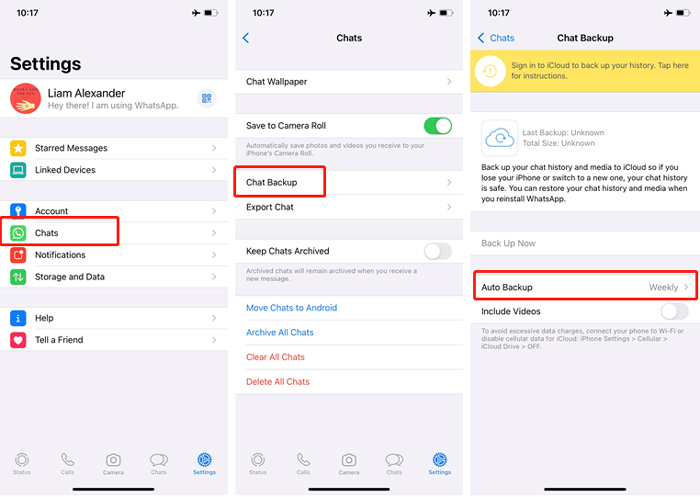 Next, Uninstall WhatsApp application from your phone. Tap on Restore Chat History.restore whatsapp from iCloud.
Once the restore process is complete you will get back your deleted WhatsApp messages. Note that you should have your Whatsapp messages backed up in iCloud.
Conclusion
In this article, you learned different ways on how to restore deleted WhatsApp messages without backup. While iPhone users can easily restore WhatsApp data, it is not that simple for android users to do so. Android users can locally restore deleted WhatsApp messages without backup but this can only restore data from the past 7 days. We also introduced RecoverGo (WhatsApp) software which will help you to recover data without backup even after 30 days.