How do I get back a WhatsApp chat that I exported? People usually take backup of WhatsApp chats to restore when needed. External storage is always safe to export WhatsApp chat as you can always import them even when your phone is lost.
We've got a solution for everyone looking to get back their chat record. This guide will help you transfer your exported WhatsApp chat to your new or old phone using easy-to-understand methods. If none of them works in your case, iToolab WatsGo – WhatsApp transfer, backup and Restore can do the magic for you.
Can You Import an Exported WhatsApp Chat?
Basically speaking, you cannot import exported WhatsApp chat using traditional methods like email, Google Drive, or others. Let me explain why it is hard to import exported WhatsApp messages.
If you export WhatsApp from WhatsApp using email, then they are exported as CSV file. And you cannot import them directly to WhatsApp again.

You might wonder how to view WhatsApp chat, but you cannot read them directly because they are encrypted.
However, here in this blog, we will let you know how to import exported WhatsApp chat with the applicable method: iToolab WatsGo WhatsApp Transfer.
Best Way to Import Exported WhatsApp Chat on Android/iPhone(100% Working)
iToolab WatsGo – Import WhatsApp Backup to New Device is the most appropriate tool for this purpose. It's an all-in-one tool to transfer, backup and restore WhatsApp backup in one place.
It helps you to backup WhatsApp to computer, and keep a history backup record.
Anytime you can import backup to you new device.
More, this handy tool is capable of recognizing iTunes backup and restore WhatsApp to device
Step 1. Download and install the iToolab WatsGo on your PC. Open it and click on the "WhatsApp Restore" option from the home menu.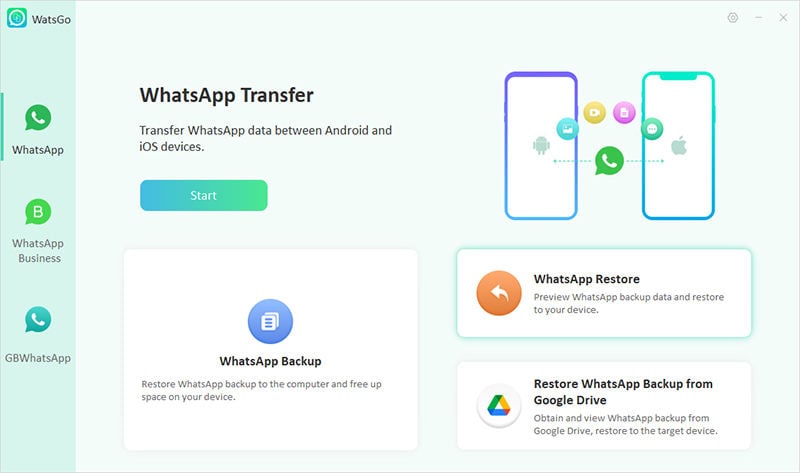 Step 2. Now, you can see the history backup, please click on the "Restore to device" button to continue.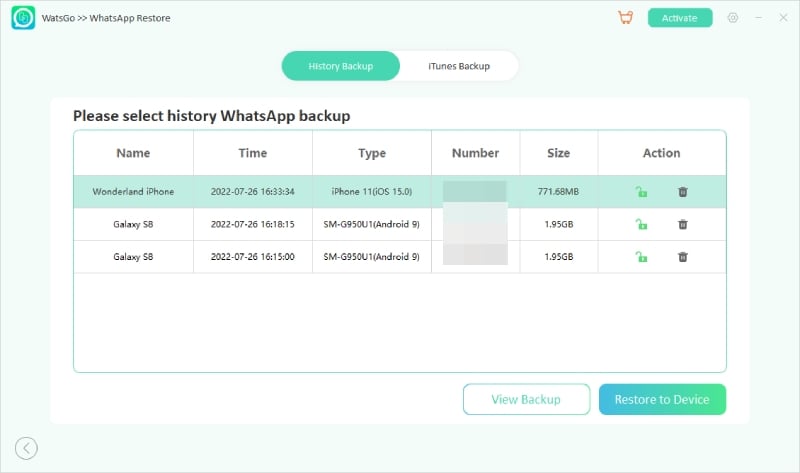 Or you can switch to check iTunes backup you once done on your computer.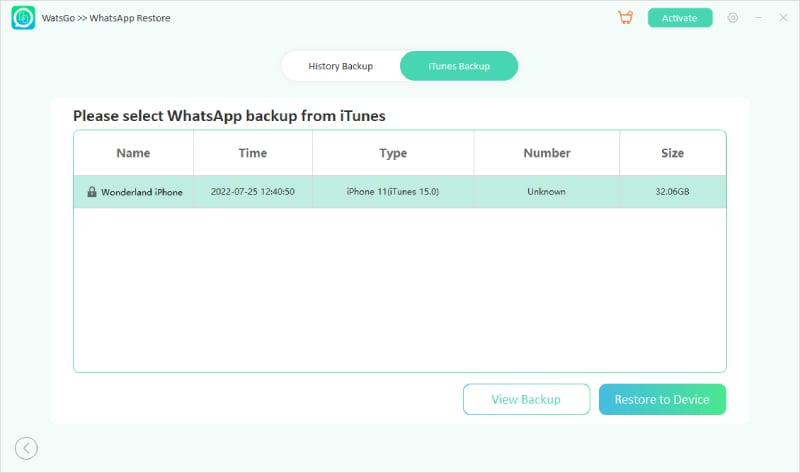 Step 3. Connect your device to your computer using a USB cable. You need to choose the backup file to restore WhatsApp to your device.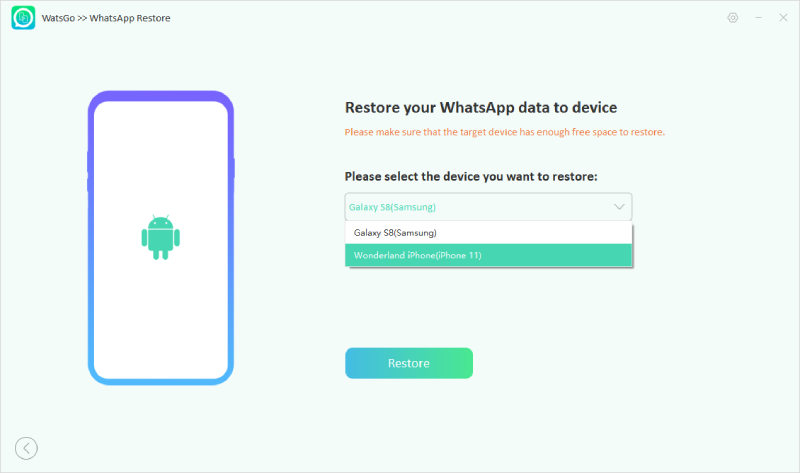 Step 4. Now, click on the "Start" button to restore data from the WhatsApp backup file. The process may take some time to complete; wait for it to finish.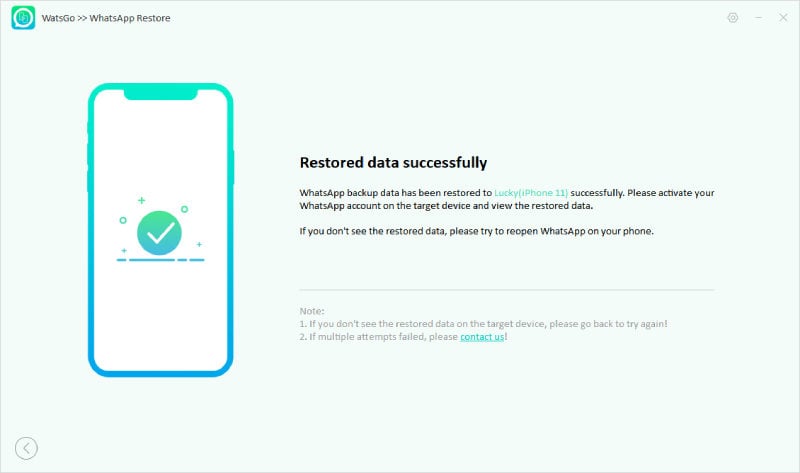 This process applies to users who want to know how to import exported WhatsApp chat on iPhone.
How to Import Exported WhatsApp Chat from Email(99% Failed)
This section is primarily helpful for users who always prefer exporting WhatsApp chats via email. If you're one of them, then you might know that this method is usually a lot more complicated than others stated below. The following steps will help you understand how to import WhatsApp chat from email. This method is also valid for users who want to know how to import WhatsApp chat from email to iPhone.
Open the Gmail app on your Android device or iPhone, whatever you prefer.
Look for the email that boasts your exported chat history.
Download the data directly to your phone.

Delete the WhatsApp app from your phone.
Install WhatsApp from the Google Play Store again.
Open WhatsApp on your phone.

Now, follow the on-screen instructions to complete the account setup.
Tap on the Restore button to restore the downloaded WhatsApp data.
Upon completing the restoration process, please click on the Next button to finish the setup process.
It is not very easy is that this process may take more time than expected. Most importantly, it's the best method to adopt. In case if you've exported WhatsApp chats to a local backup and it creates a ZIP file of all data, then it's an impossible thing to do. The WhatsApp data will only be available for you to read as you won't import it to your WhatsApp directly.
How to Import Exported WhatsApp Chat from Google Drive(50% Working)
If you're looking for "how to import exported WhatsApp chat from Google Drive?" then my friend, you're wasting your time. The reason is that all your WhatsApp data is synced or automatically backed up to your Google account if you've enabled the backup and restore option. The Google Drive will automatically restore your WhatsApp chats to your Android device using the following steps.
Note: If you had removed WhatsApp backup from Google Drive, then it's impossible to restore.
Open the Whatsapp app on your android phone.
Tap on the three-dot (more) button at the top right corner.
Tap on the "Settings" option from the drop-down menu.

Tap on "Chats" and select the "Chat Backup" option.
Tap on the "Back up to Google Drive" option.

Select the Backup Frequency.
Select the Google Account you want to use to store your WhatsApp backup.
Now, tap on the "Back up over" and select the option whether you want to take backup while using Wi-Fi, Cellular, or both.
Toggle the radio button mentioning "Include Videos" if you're interested in storing videos.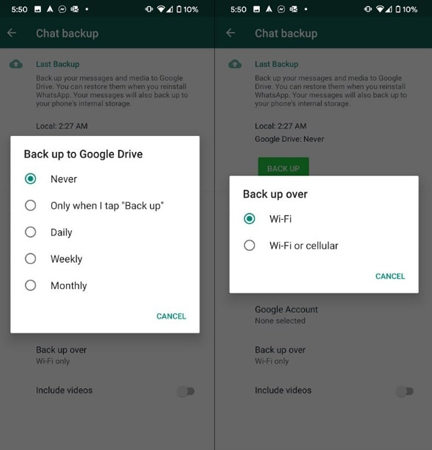 All your WhatsApp data will automatically be backed up to your Google Drive.
Summary
WhatsApp is among the most used social media message apps with billions of active users across the globe. Similarly, important official and unofficial messages are being transmitted on this app. The problem occurs when users lose their phone or WhatsApp data. We've stated several methods to import exported WhatsApp chats if you've already taken back up of them. Most procedures are applicable for both Android and iPhone users. iToolab WatsGo is one of them as it helps in the Backup and Restores process.
One click to transfer WhatsApp between Android and iPhone
Transfer WhatsApp/WhatsApp business between Android and iPhone.
Backup WhatsApp messages on Android/iPhone to computer.
Restore history WhatsApp backup to Android or iPhone.
High success rate of transferrng up to 90%.
Fast speed to transfer less than 30 minutes for 1.5 G data.