Why is my WhatsApp business not working? If you own a business and want to promote it using a social media application, you can do it quickly by downloading the WhatsApp business app. It is a powerful tool for all businesses, including small and medium.
With this app, you can communicate with other customers and manage your business activities. However, like other apps, sometimes it can cause issues, such as the app not working properly. If you are also facing the same problem, continue reading this article, as here we will tell you everything about WhatsApp business and how you can fix its issues.
Question: Why is Business WhatsApp Not Working?
Is your WhatsApp business not working on Android and iPhone? There could be many reasons for it, such as slow internet connection, device compatibility, app cache, system updates, network settings, etc. Apart from that, it could be a server issue as well. But don't worry; below, we have mentioned the top ways that can be helpful to resolve this problem.
Problem 1. WhatsApp Business Notification not Working
If you are unable to receive WhatsApp business notifications, it means there is an issue with your notifications Settings, or you have turned on Don't Disturb mode. To fix WhatsApp business notifications not working, follow the steps below.
Open your device Settings app and choose the 'Apps & notifications' option.
Choose the view all apps option.
Now, scroll down and look for the WhatsApp application.
Click the 'Notifications' and enable the option.
Problem 2. WhatsApp Business Not Opening on iPhone
If your WhatsApp business not opening on iPhone and Android, it means the issue is with your device, or you didn't update your WhatsApp business to the latest version. You can also reinstall your WhatsApp business application to fix this bug. Below, we have mentioned how to resolve WhatsApp business not working on iPhone.
Go to your Home screen and hold your WhatsApp business application.
You will get the Remove App option, so click it and select Delete App.
Now, visit the App Store and download the latest version of WhatsApp Business app.
Problem 3. WhatsApp Business Account not Working
Some users complained that their WhatsApp business account was not working, so if you are also facing the same problem, it could be because of the cache or outdated application. So, to fix this problem, you can either update your app or clear the cache. You can also restart your devices to resolve this problem. Let's see how you can clear the cache on WhatsApp Business application.
Android:
If WhatsApp business is not working on Android, follow the below steps to clear the cache.
Open your Settings application and look for the Apps option. From there, choose the "All Apps" option.
Now, look for WhatsApp and click the "Storage & Cache" option.
In the end, click the "Clear Cache" button.
iPhone:
iPhone doesn't have the option to clear the App's cache, so if you want to clear WhatsApp's business cache, you have to delete the app and reinstall it again. You can easily delete the app from Home, or you can visit Settings and delete the app from there.
Problem 4. WhatsApp Business not Connecting
WhatsApp Business app not connecting is a common issue, and users can face this problem from time to time. However, if you want to resolve this issue, you can either restart your devices or check the internet connection.
Sometimes, slow internet and WhatsApp server down could be the main reasons why your WhatsApp business is not connecting. If you want to check the WhatsApp server status, visit downdetector.com/status/whatsapp-business/ and from there, you can check the current status of your app.
If there is no issue reported, it means the problem is within the app, so check your internet connection and try again.
Problem 5. WhatsApp Business Call Me not Working
If you're experiencing issues with the Call Me feature on WhatsApp Business, there are several reasons and troubleshooting steps you can take to fix this problem. Most users face this problem because of wrong phone number format, slow internet connection or blocked contacts. Here is how you can easily fix WhatsApp business Call Me not working by enabling WhatsApp permission on Android and iPhone.
Android:
Open your Settings, click the "Apps" option and hit the WhatsApp Business button. You will see all the permissions, so turn on the permission for Camera, Phone and Microphone.
iPhone:
For iPhone, visit Settings, click the "WhatsApp" app and then turn on Contacts, Microphone and Camera.
Hopefully, this will resolve your issue of WhatsApp business calls not working.
Extra Tip: How to Restore GBWhatsApp Backup to WhatsApp
iToolab WatsGo – Best GBWhatsApp Transfer Tool is a reliable application used for restoring GBWhatsApp backup to WhatsApp. With this app, you can effortlessly restore GBWhatsApp with one click. The app has a user-friendly interface, making it the best option for beginners. Moreover, you can use this app to transfer GBWhatsApp data from Android to iPhone and vice versa. Let's see how you can use this app to restore GBWhatsApp backup.
Step 1. Launch the app, choose "GBWhatsApp" from the dashboard and click the "Start" button.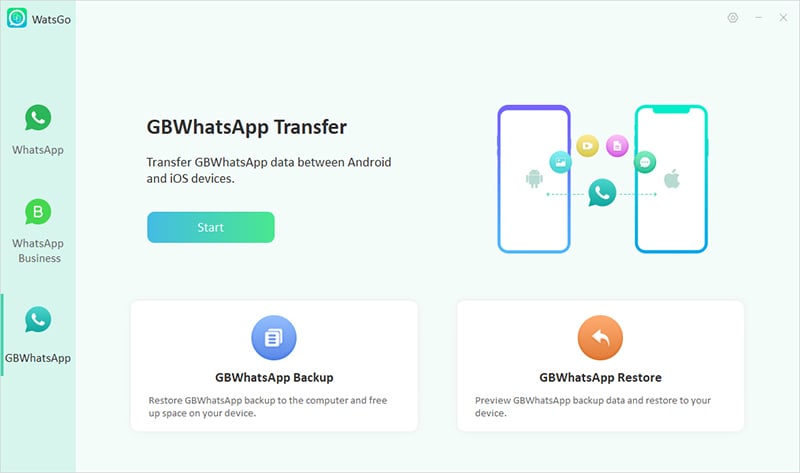 Step 2. From the dashboard, choose the "Transfer GBWhatsApp to WhatsApp" option and connect your target and source devices.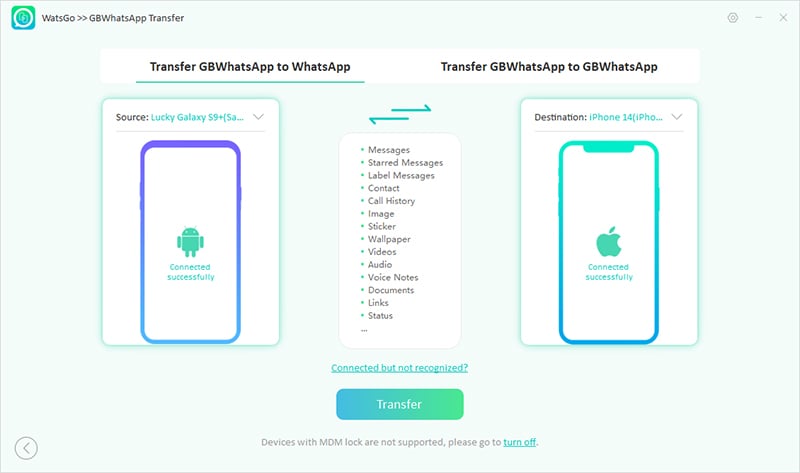 Step 3. Once the devices are connected, choose the data that you want to backup.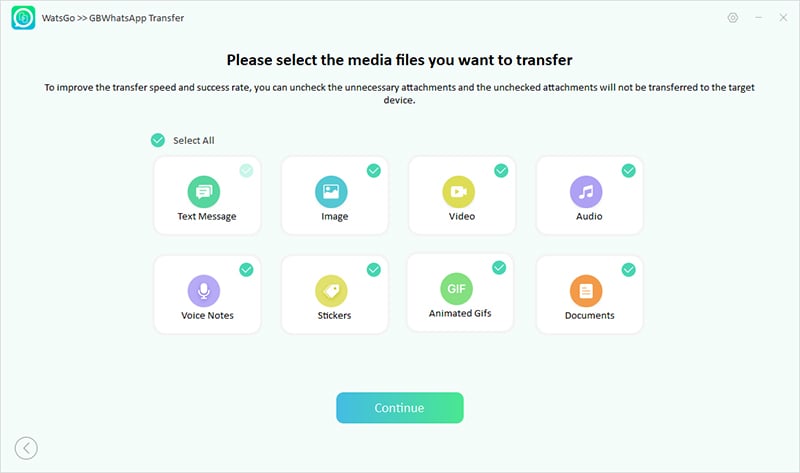 Step 4. After selecting the data, follow the instructions on the screen to create GBWhatsApp backup data and click the "Continue" option.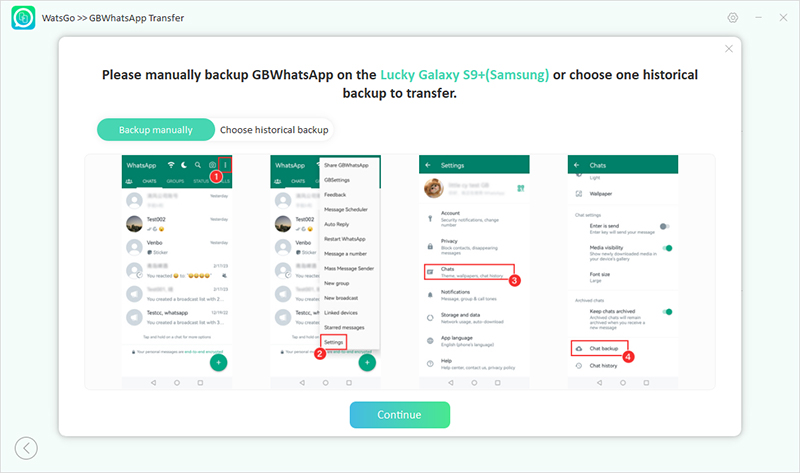 Step 5. Once you have backed up the data, the app will start transferring it to your target device.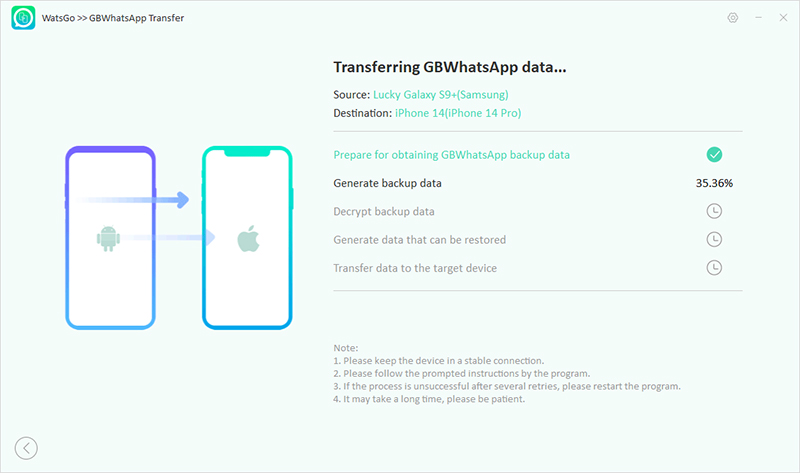 Step 6. After the backup is restored, you will see the "Transferred GBWhatsApp Successfully" message on the screen.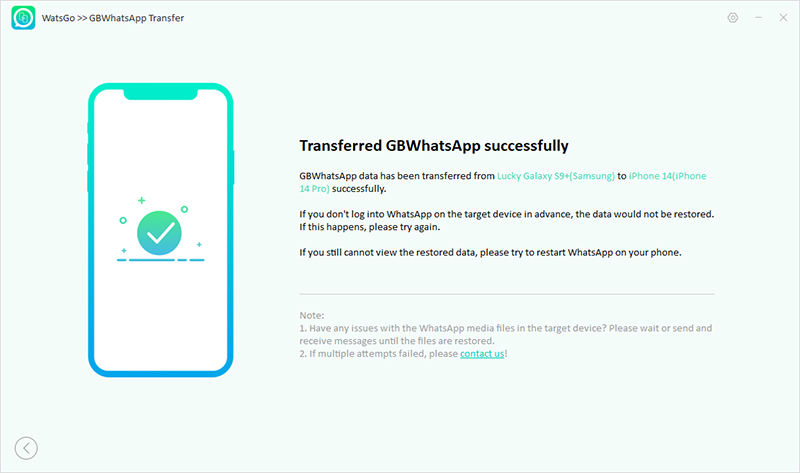 In this article, we have discussed everything about WhatsApp business and why WhatsApp business not working on Android and iPhone. You can try all these methods and fix your WhatsApp business app issues within no time. Also, if you want to transfer GBWhatsApp backup to WhatsApp, then you can use iToolab WatsGo – GBWhatsApp Transfer Tool.