We all love to do customizations to our systems. Some customizations are for our convenience, and some are to let the system work efficiently. Well, all these possibilities are part of administrative privileges. Do you know about it? If not, don't worry.
These are the abilities that help you make the necessary changes to your system. The changes are specifically linked with the operating system on which the device is operated. These privileges also help you to make subtle changes in other software programmes too, like the Database Management System. Some users have no clue about how they will be able to get these privileges.
If you are searching for how to get administrator privileges on Windows 7 without password or on Windows 10 too, just keep reading because this article holds the answer to this question. Let's get started!
How to Get Administrator Privileges on Windows 7/10 without a Password
If you wish to get administrative privileges on Windows 7 or 10 without a password, you can easily get them through the administrator account. Do you know how to get it? Well, just take a look at the below mentioned steps to help you get the same easily.
For Windows 7
Solution 1: Perform Login as Administrator Account To Get The Privileges
A user can simply perform a login as a built-in administrator to get the privileges. The steps to perform the login are as follows:
Reboot your system and hit the "F8" key. The Advanced boot options list appeared, and in the list, move to the "Safe mode" option and hit the "Enter" key.
The login screen will appear; hit on the "Administrator icon." This never comes up with any default password.
Now move to the "Start Menu" and choose "Control Panel". In the control panel list, search for User Accounts and the Family Safety option.
Hit on the option and look for "Add or remove user accounts" and hit on the link. A new window appears with details of all the passwords and accounts. Select the administrator account here.
Click on the "Change your password" option.
Enter the new password and restart the computer. After restarting the system, you are all set to perform a login with your new password.
Solution 2: With the help of CMD, create a new Administrator Account.
Another way to get administrator privileges on Windows 7 without password is command prompt. The command prompt serves you enormous benefits, and likewise, the option to create a new password. For it, the steps are as follows:
Search for CMD through the start menu and reach it by clicking on "Enter Key"
The command window will appear and mention the command "net user [username] [password]/add" (at the place of username and password, mention the actual credentials available)
Now again, type the command "net localgroup administrators [username]/add". This ensures that the user account created is unique.
Press the "enter key." Viola! An account has been created. Perform the restart and perform a login with new credentials.
For Windows 10
Use the built-in Administrator Account to get Administrator Privileges
With Windows 10, we all have a default admin account. A user can unhide it to gain Administrator Privileges. Let's have a look at the right steps to do so:
Hold the "Windows + X key" and select "Command Prompt" from the menu.
Now type the command "net user administrator/active: yes" in the command prompt window that launches.
Finally, the default admin account has been enabled on your system. Now you can how to get administrator privileges on Windows 10 without password. But please know that the same admin account can be enabled with another admin account only.
For Win7/10
If you are looking forward to getting administrator privileges irrespective of the Windows version you are using, choose iToolab UnlockGo for Windows. This is one of the amazing tools available to help users of Win7/10 get administrative privileges. One can consider this tool a complete set for catering to the needs of the Windows operating system. Also, this tool comes with a simple interface that will not make you feel confused at all.
If you want to reset the admin password, this is how you should do it with UnlockGo for Windows.
Step 1: Install and launch UnlockGo on that PC and then click on "Start".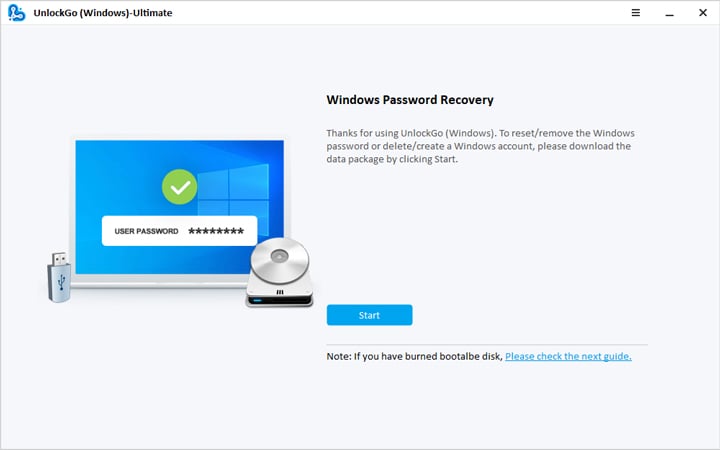 Step 2: Choose the correct option as per your disk. Click on "Next" afterwards.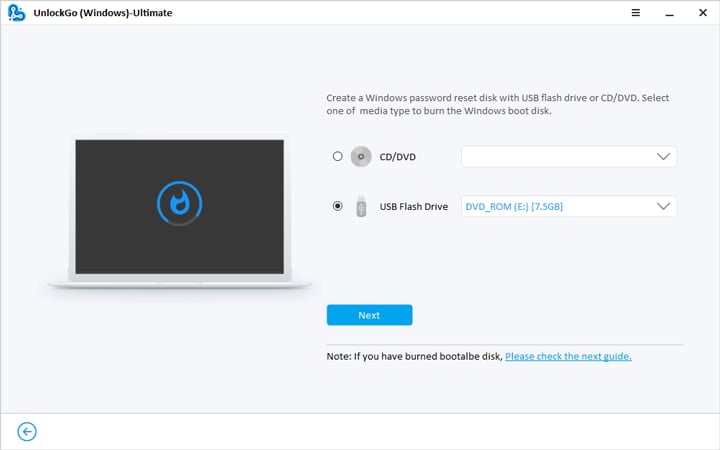 Step 3: The flash drive or CD will be burned and formatted now. Choose the correct option as per your disk. Click on "Next" afterwards.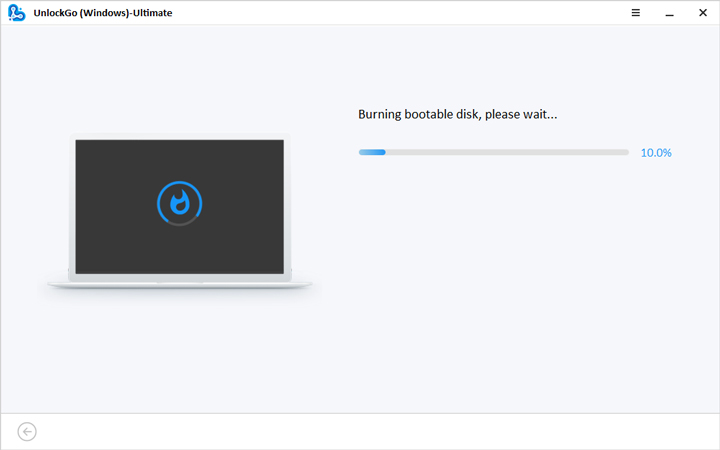 Step 4: Remove the disk and insert into the PC where you want administrator privileges. Now, look at the instructions on the screen and enter boot menu.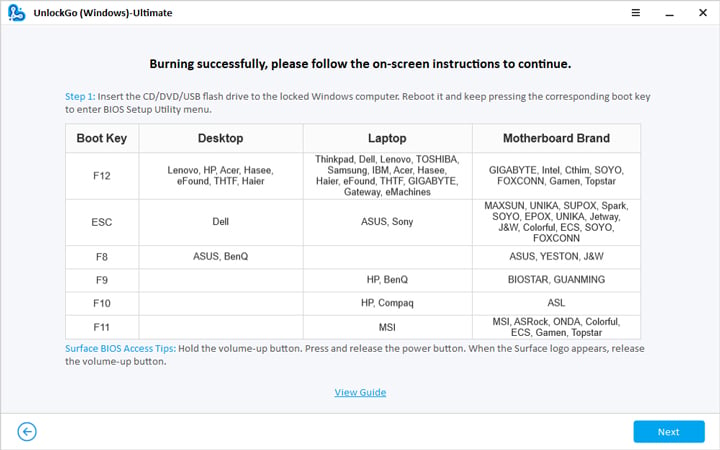 Step 5: Choose "Boot" tab and select your bootable USB drive. Set it as bootable and use F10 key to save it.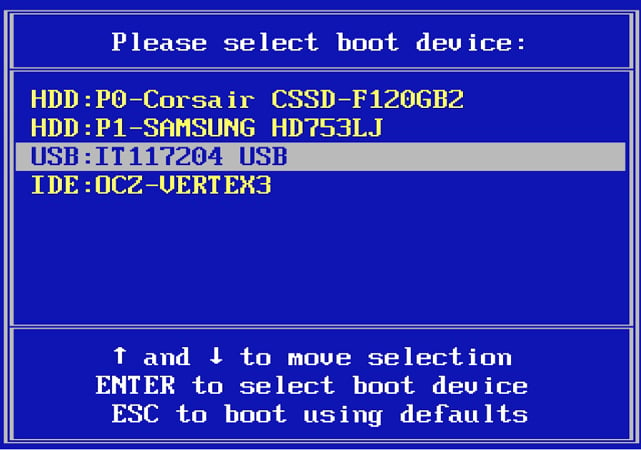 Step 6: Choose Windows system you are using on the next screen. Click "Next".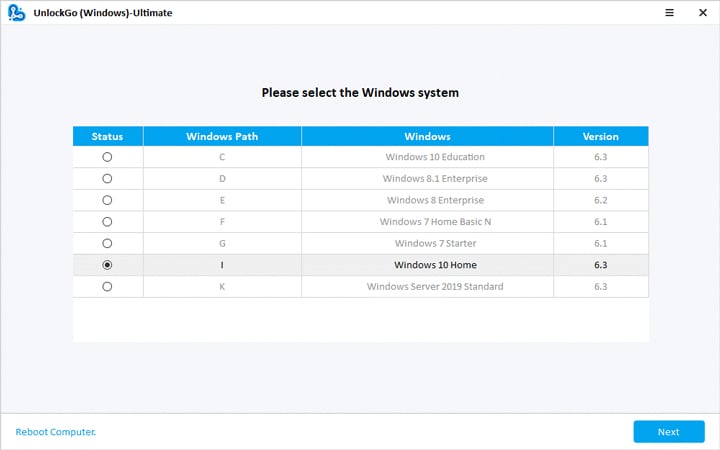 Step 7: Click "Reset Account Password" and tap "Next".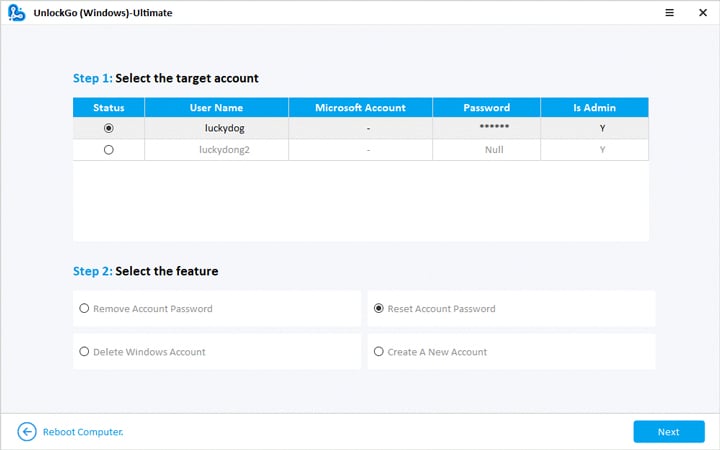 Step 8: Enter the fresh password and confirm it by clicking "Reset" on the pop-up.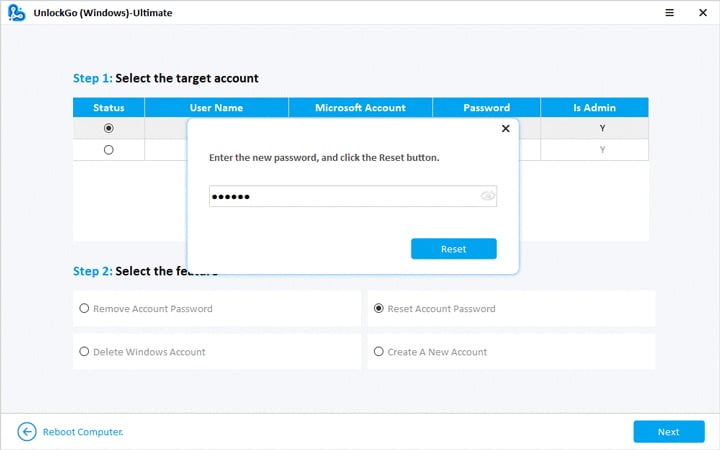 This is how you can reset admin password and get administrator privileges on Windows 7 without password and on Windows 10.
Conclusion
Administrative privileges are the best to have because they give you complete authority to customize your system based on your needs. We hope now you know how to get administrator privileges on Windows 10 without password as well as Windows 7. You will not face any difficulties at all, for sure. Also, do not go for some lengthy methods; instead try UnlockGo for Windows. This tool will help you get it done in just a few simple steps. Enjoy the conveniences of home!