Every phone user has a common complaint or problem, and that is the storage of their phone. Normally, old phones have a maximum of 64GB or 128GB. It can fill very quickly, leaving you frustrated. When you try to install any app from Play Store, it will display an error that your Android device has insufficient storage and hence the app cannot be installed. In this article, we will discuss how you can deal with this Android insufficient storage error issue and how you can fix it using different methods.
Fix Android Insufficient Storage by Transferring Data to PC
If you are facing insufficient storage on your Android device, then the best solution is to try and free up some space. It is the most common and effective method that you can follow. If you transfer your data to the computer, it will free up space on your device.
To transfer your data from an Android device to a PC, you can use a professional data transfer tool which is iToolab RecoverGo (Android). It is a simple app, and anyone can use it to fix the issue of Android insufficient storage. Here are the steps that you can follow:
Step 1 Download and install iToolab RecoverGo (Android) on your computer. Open the tool. Connect your device to the computer and click on"Recover Deleted Data from Device".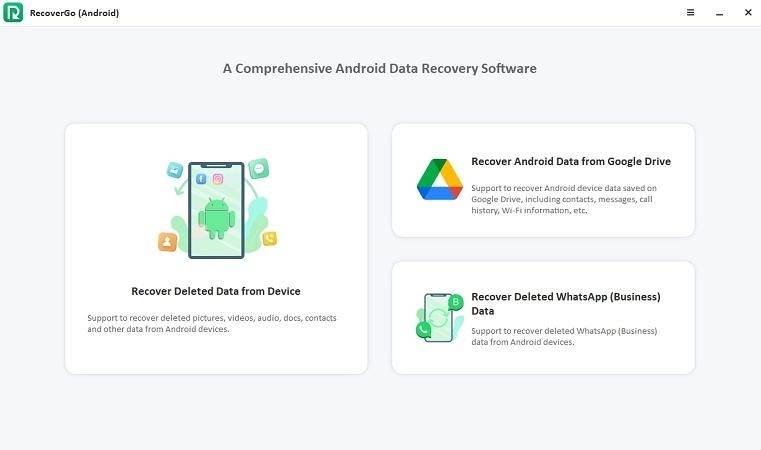 Step 2 You will see all data types. Select the data that you want to transfer to your PC.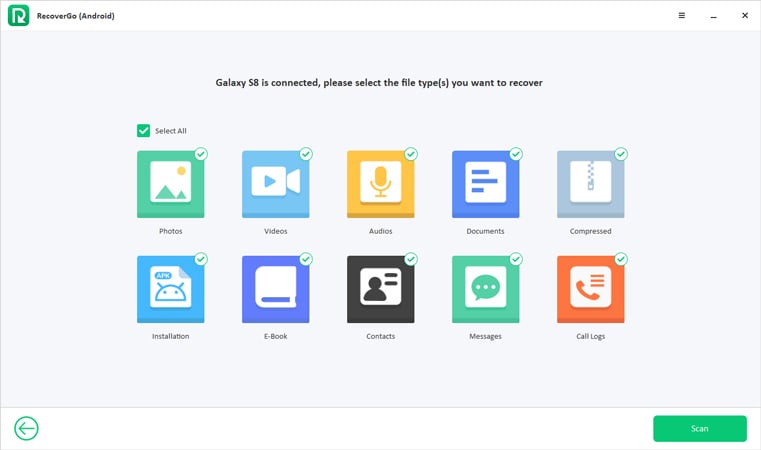 Step 3 Now, put your Android device into debugging mode. You can follow the instructions on the screen.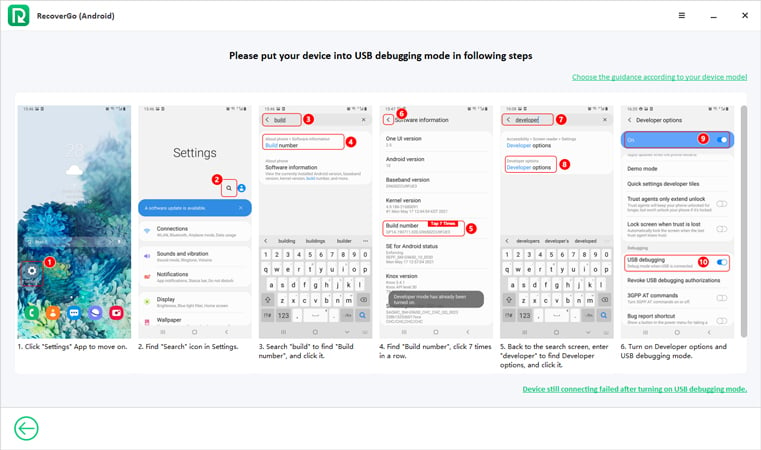 Step 4 Next, RecoverGo (Android) will scan all your data, once done you can export all your data to PC.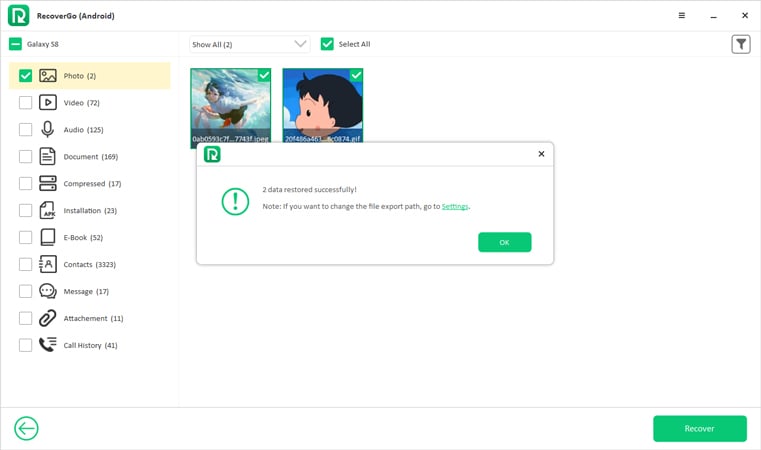 Fix Android Insufficient Storage by Clearing App Cache
There is another way in which you can fix Android insufficient storage error in your Android device. App cache accumulates a hefty amount of space in your storage. Clearing this data will delete nothing, and there will be no influence on your app as it is a cache. Here is how you can clear the app cache to solve insufficient storage Samsung and other Android devices.
Step 1: On your Android device, open"Settings". Navigate to"Application".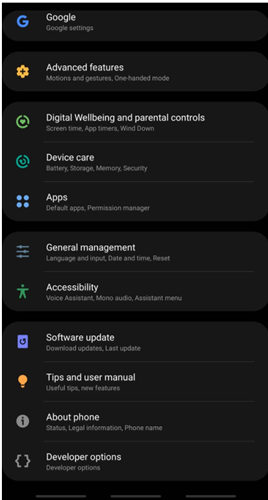 Step 2: Here, you will see all the apps that are installed on your Android device. Choose any app whose cache you want to clear.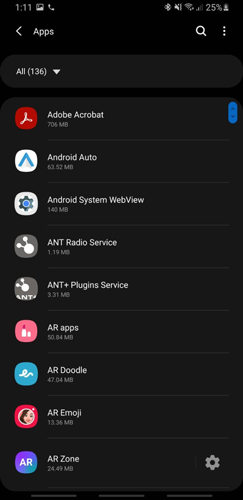 Step 3: You can now see the size of the app that is being occupied in the storage. Click on storage to see the distribution of the app, data, and cache.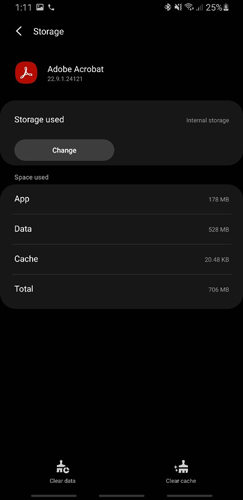 Step 4: There is an option on the bottom right of the screen,"Clear Cache". It will clear up the mentioned amount of cache being occupied in your Android device.
Low-Success Rate Methods to Fix Insufficient Storage Available
There are many reasons that people don't like to indulge themselves in complicated tasks. If you are such a person, then you can try these simple methods, and they will surely fix your problem of Android insufficient storage.
Way 1. Delete Threads from Text Messages
If you have a long conversation using the Messages app, then it can lead to a large chat thread. It also accumulates data in your Android device. You can delete the thread from text messages to clear some space. Simply open "Messages" app and find a conversation with a long thread. Open that conversation and click on the delete icon on the top right side. Then tap on"All" on the top left side and delete the whole conversation.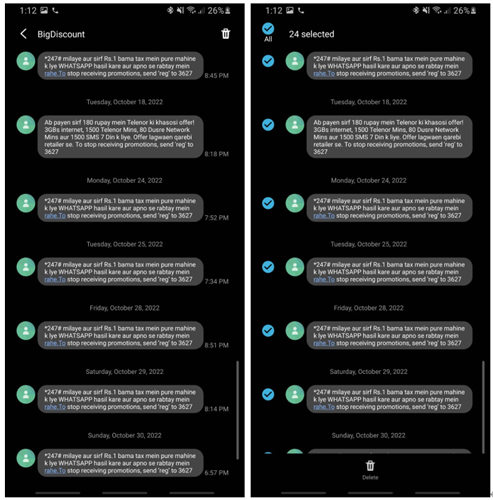 Way 2. Delete Useless Apps or Disable Them
If you are not using certain apps, then you can delete them, as it can free up some space in your Android device. Another way is to disable the app. To disable the app, you can go to"Settings > Apps", and choose the app. You will see the option at the bottom. Click on"Disable" and confirm your selection. It will fix your insufficient storage error.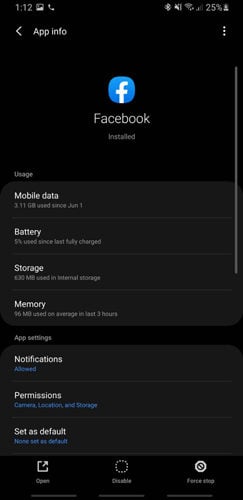 Way 3. Restart Android Device
Sometimes, just a restart can fix your insufficient storage error. Hold on to the power button on your device, tap on"Restart," and tap again to confirm. After the device reboots, probably your issue will be resolved.
Also Know: Play Store Says Not Enough Space But There Is
The main reasons behind your Android insufficient storage issue are big files of videos and pictures. They acquire a lot of data in your Android device. We know that pictures and videos are memory and cannot be deleted. Hence, we recommend that you transfer them to cloud storage or any external storage. You can also insert an SD Card in your Android device and set your default location to SD Card where pictures and videos can be saved. In this way, you will not lose your data, and it will be safe in your cloud or external SD Card.
Verdict
In this article, we have discussed the solutions to an issue which is insufficient storage error. You may see this issue when you are trying to install a new app on your Android device. This issue can be fixed with a lot of solutions. A few simple solutions are clearing the cache, deleting unused apps, or restarting your phone. But the most effective and long-lasting solution is to transfer your data to your computer using a data transfer tool, iToolab RecoverGo (Android). With the help of this tool, you can choose the specific data type and then select the files that you want to transfer. This tool has a trial version that you can install and transfer your data to a computer with ease.