Have you accidentally deleted an important message on your Google Pixel, and now you're looking for ways to recover it? You're in luck! In this article, we'll show you the best three ways how to find deleted messages on Google Pixel. Whether you've backed up your messages to Google Drive or not, we've got you covered, so, let's dive in.
Can Deleted Text Messages be Retrieved on Google Pixel?
Yes, the deleted messages can be retrieved. The easiest method to restore deleted text messages is to recover using a backup. By default, every Pixel phone backs up to Google Drive (if you didn't disable this feature). Another method is to recover deleted messages from the memory locations using a third-party software, because the deleted message is not gone forever until it has been overwritten, so you still have a chance to get them back.
How to Find Deleted Messages on Google Pixel
Finding deleted messages on Google Pixel phones can be a bit tricky, but there are a few methods that can help you recover them. Whether you accidentally deleted a message, lost it due to a software update, or simply can't find a conversation thread, there are steps you can take to retrieve the missing messages. Let's explore 3 ways to find deleted messages on Google Pixel.
Way 1: Retrieve Deleted Messages on Google Pixel without Backup
One of the most powerful apps to recover deleted data, including messages, pictures, and other files, is iToolab RecoverGo Android. With the highest data recovery success rate and support rate in the industry, RecoverGo Android is the definitive answer if you still doubt whether you can recover deleted texts on Google Pixel. 
RecoverGo Android is compatible with 6000+ Android phones and tablets like Google Pixel, Samsung, Xiaomi, Huawei and etc. So, if you've accidentally deleted some important messages on your Google Pixel, don't panic, RecoverGo Android will help you out!
 Here are the step-by-step instructions on how to use it:
Step 1 Get started by downloading and installing RecoverGo Android on your computer. Then, connect your Google Pixel to the computer and select the option "Recover Deleted Data from Device."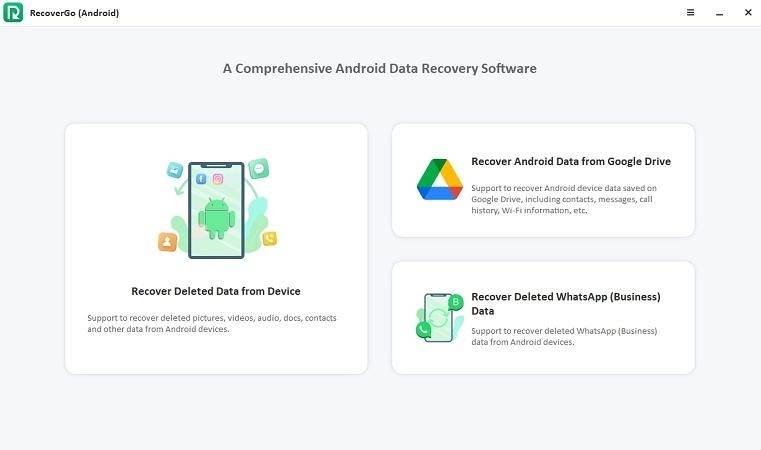 Step 2 To move forward, you need to follow the on-screen guidelines to activate USB debugging mode on your phone.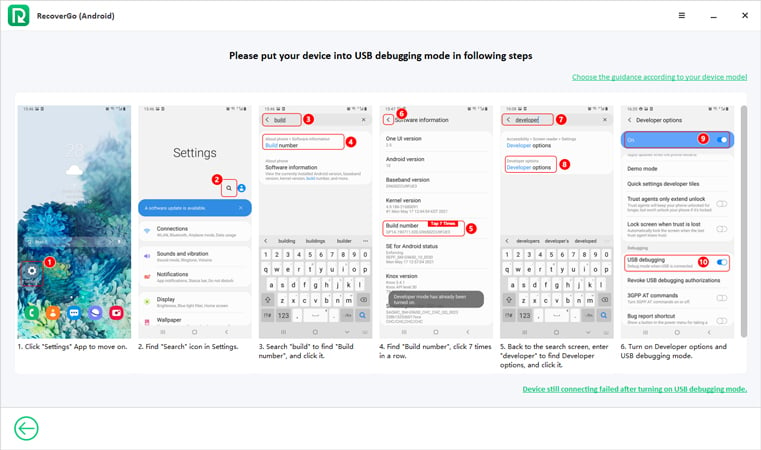 Step 3 After connecting your phone, select the file types you want to recover, including text messages. Click "Scan" to start the scan process.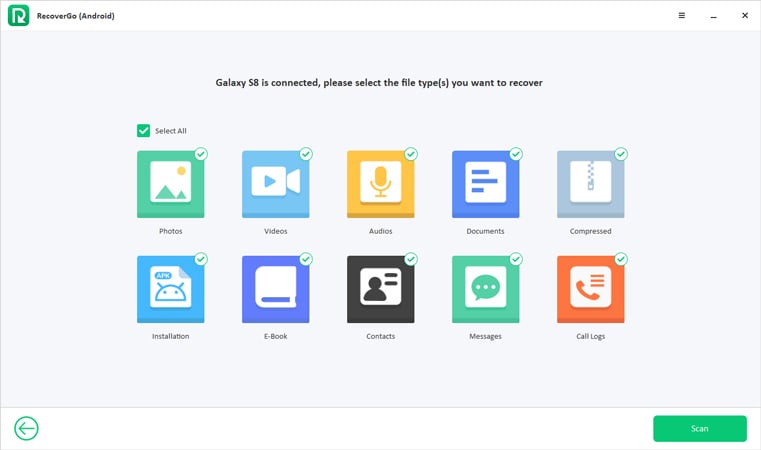 Step 4 Give the software some time to scan your device for deleted files. The duration of the scan may vary based on the size of your phone's storage and the number of file types you have selected for recovery.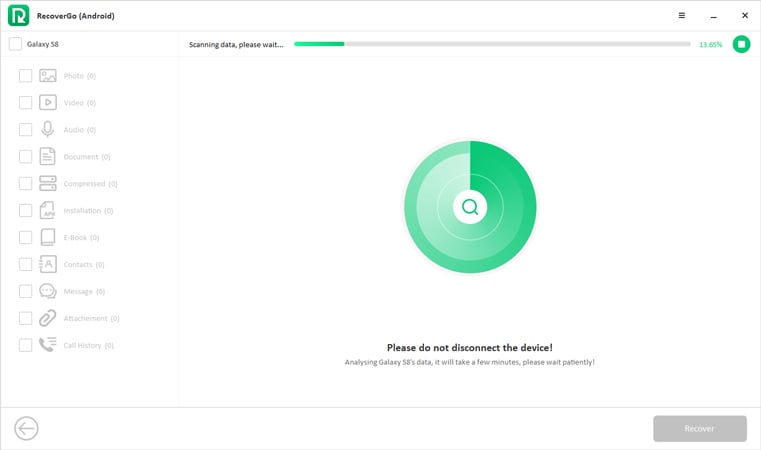 Step 5 When the scan is complete, choose the deleted texts you wish to restore and hit the "Recover" button. The recovered texts will be saved to your computer and can then be transferred back to your Google Pixel.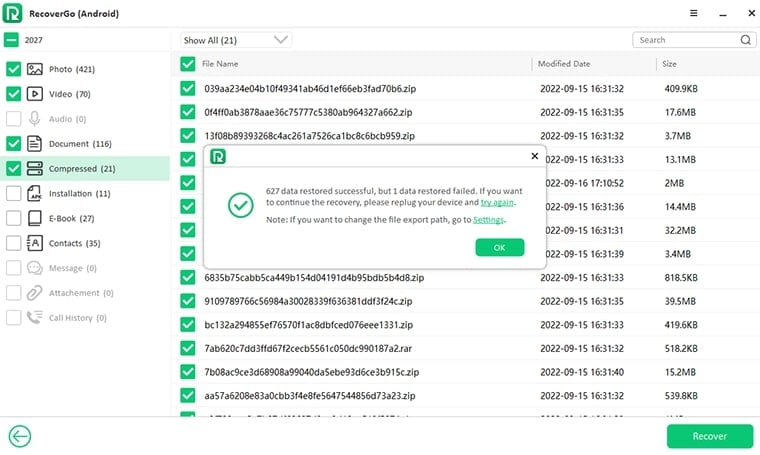 Way 2: Recover Deleted Texts from Google Pixel with Google Drive Backup
If you have backed up these messages to Google Drive before, then you can follow below two ways to restore Google backup:
Method 1: Use RecoverGo Android (Support to download Google Drive backup )
RecoverGo Android is the best software to help restore data from Google Drive. Just log in your Google account, it can help to download backup files, including contacts, messages, call logs, Wi-Fi, etc. Also, you can select certain files for preview and recovery. 
Please refer to the detailed guide below on how to retrieve deleted text messages from Google Pixel with RecoverGo Android:
Step 1 Download and launch the RecoverGo Android software on your PC. Next, select "Recover Android Data from Google Drive" mode to proceed.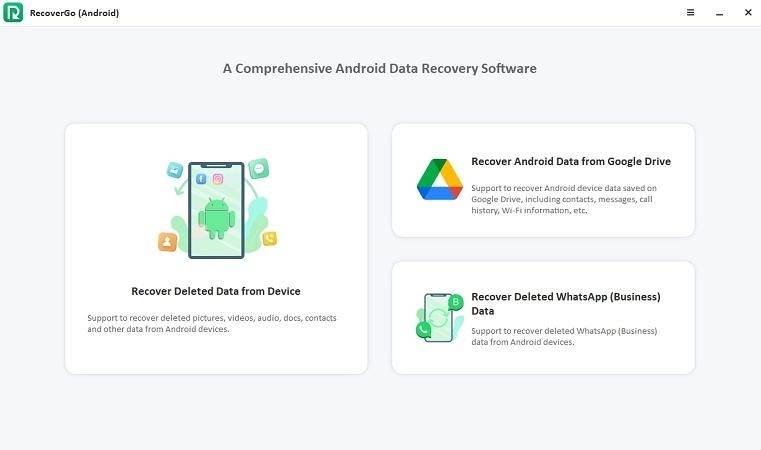 Step 2 After selecting the recovery mode, you need to sign in to the Google Drive account that has the backups you want to recover. Once you are logged in, all the supported file types will be displayed and checked by default, but you can select the file type you want to recover one by one. Then, click the "Download" button to start the download process.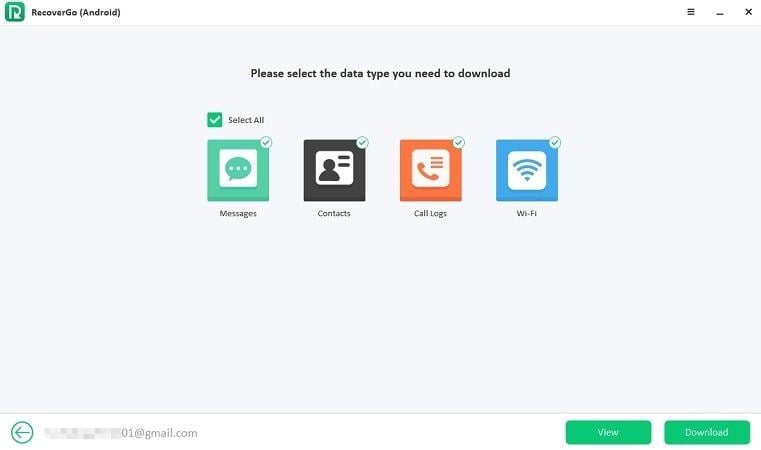 Step 3 RecoverGo Android will automatically analyze the most recent backup and start the scan process. It's important to keep your network stable during this process to ensure the scan runs smoothly.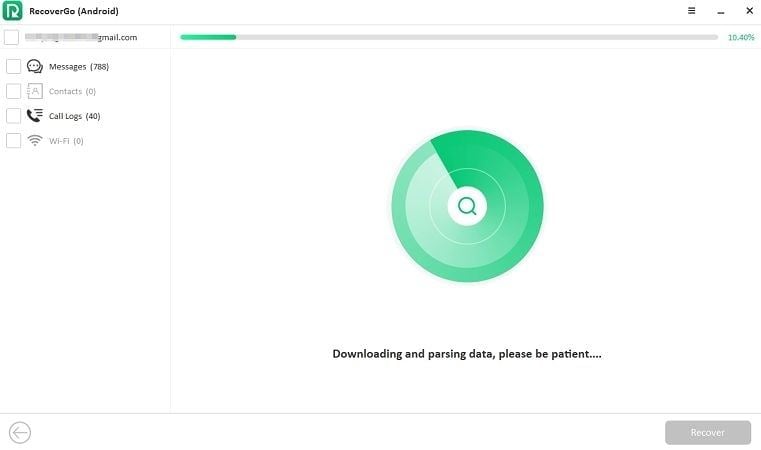 Step 4 Once the scan process is finished, all the data will be listed, and you can preview the details and choose the data you want to recover.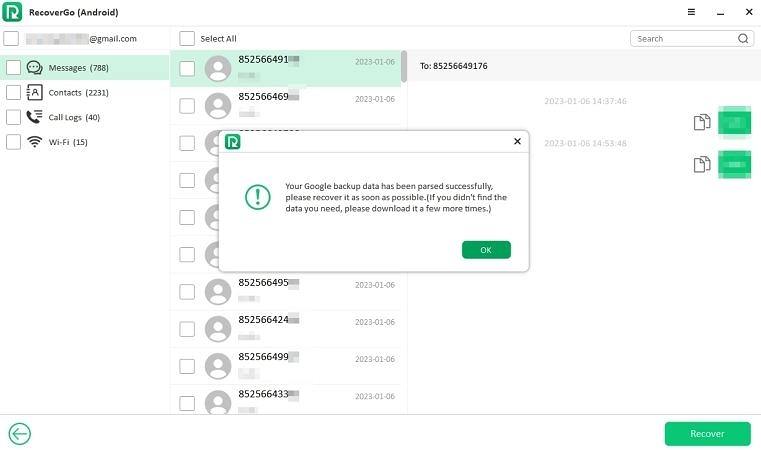 Method 2: Restore with a Factory Reset
If you want to recover deleted messages from Google backup, the official way is to factory reset your Pixel phone and then restore the full backup. To reset the Google Pixel, follow these steps:
❗Note: A factory reset will erase all data in your Pixel phone and the restore process needs to take a long time. 
1. Open the Settings app, and tap System.
2. Choose Reset options: In the Advanced settings, select the Reset options.
3. Tap Erase all data (factory reset), and review the warning.
4. If you are ready to proceed, tap "Reset phone" to begin the factory reset process.
5. Enter your passcode and confirm the reset by tapping on "Erase everything".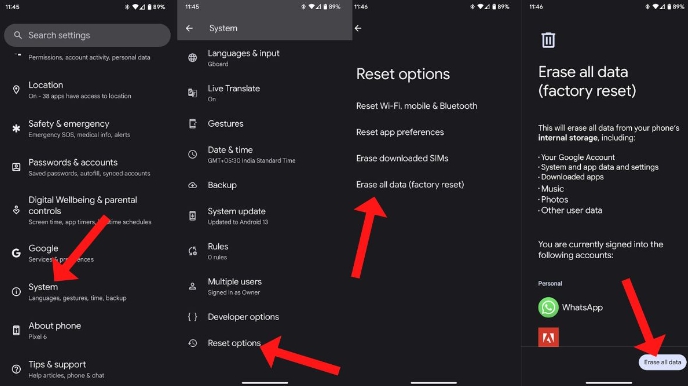 Your Google Pixel will then start the reset process, which may take a few minutes to complete. Once the reset is finished, your phone will reboot and return to its factory settings.
As soon as the reset process is complete, your phone will start configuring itself. During the configuration, it will give you the option to restore from the recent backup in the cloud. Choose the restore option and wait for the restore to complete, all the deleted messages will be present in the inbox.
Way 3: Get Back Deleted Messages with Coolmuster Android SMS + Contacts Recovery
If you have accidentally deleted important text messages on your Google Pixel and want to recover them, Coolmuster Android SMS + Contacts Recovery can help retrieve deleted messages on Google Pixel. Follow the steps below:
1. Install and launch Coolmuster Android SMS + Contacts Recovery on your computer. From the toolbox, select the "SMS + Contacts Recovery" module.
2. Connect your Google Pixel to the computer using a USB cable. Wait for the computer to recognize your device and automatically install the necessary drivers. When prompted to select the data type that you want to recover, choose "Messages" and follow the on-screen instructions to proceed. 
❗Note: Before scanning your device, it is necessary to root your phone to ensure that all SMS on your Google Pixel is scanned.
3. Once the scan is complete, select "Messages" from the left panel, choose the desired messages from the right panel and click "Recover" at the bottom of the screen to recover the deleted Google.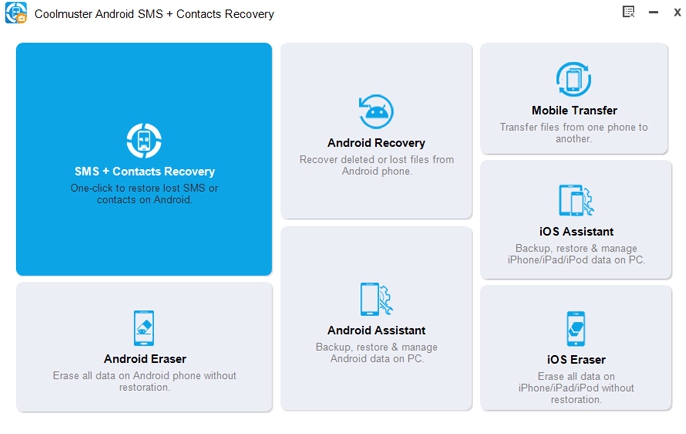 Commonly Asked Questions about Finding Deleted Messages on Google Pixel
Q: How to back up your SMS text messages on google pixel?
A: The easiest way is to use the built-in backup feature with Google Drive. You can set up automatic backups by selecting the "Back up to Google Drive" option and choosing how often you want the backups to occur. 
Q: How can I tell if my messages are backed up to Google Drive? 
A: Open the Google Drive app on your Google Pixel and select "Backups." Tap on Backup and view the backed-up file type, if you see a backup including "Messages," your messages are backed up.
Q: How do I view my SMS backup on Google Drive? 
A: Google Drive only supports preview back time and file types, if you need to view backup contents, please use RecoverGo Android. Log in to your Google account on RecoverGo software and download the backup, you can preview all the content including messages, contacts, call history, Wi-Fi and more. 
Q: Will using RecoverGo Android to recover deleted messages void my warranty? 
A: No, RecoverGo Android can help you recover data without root, and will not void your warranty.
Q: Is it possible to recover deleted photos and videos on my Google Pixel? 
A: Yes, you can use the methods described in this article to recover deleted photos and videos.
Final Thoughts:
In the digital era, smartphones have become a fundamental tool for communication, and losing a critical message is one of the most common problems we face. However, there are various solutions for how to find deleted messages on Google Pixel. iToolab Android Data Recovery is the best way which has an easy-to-use interface and a high data recovery success rate. With RecoverGo Android, you can quickly recover deleted messages without much effort.