Are you experiencing a glitch while trying to access your text messages on any Android or iPhone device? Does it feel like text messages from one person disappeared into thin air? If this sounds familiar, you are not alone. Many users have reported similar issues and have been unable to access their messages due to bugs or glitches. Fortunately, several solutions can help you retrieve lost messages from one person quickly and easily. In this article, we will guide you step-by-step through fixing this common text message issue in Android and iPhone devices.
Part 1: Why Did One Person's Text Messages Disappear?
Before we move into the solutions, let us know the reasons why text messages from one person disappeared? This can happen on your Android and iPhone due to a variety of reasons, including:
1. Accidental deletion is the first and most common cause of message loss.
2. Updating apps or software can also lead to message disappearance.
3. Certain bugs may be responsible for deleting messages.
4. Android has a feature called "Delete Old Messages" which can automatically delete messages when enabled.
Probably one of these things might have resulted in the issue. But no need to worry as there are ways to retrieve deleted text messages. We will discuss them in the section below.
Part 2: 4 Basic Fixes If Text Messages from One Person Disappeared
If you are having trouble receiving text messages from one specific person, there could be a few possible explanations. Here are four basic fixes to try:
Way 1: Restart Phone
While experiencing issues with text messages from one person, restarting your phone may be a viable way to address it. Doing this can clear out any glitches or bugs that have caused the texts to go missing. Give it a try and see if that helps improve the situation.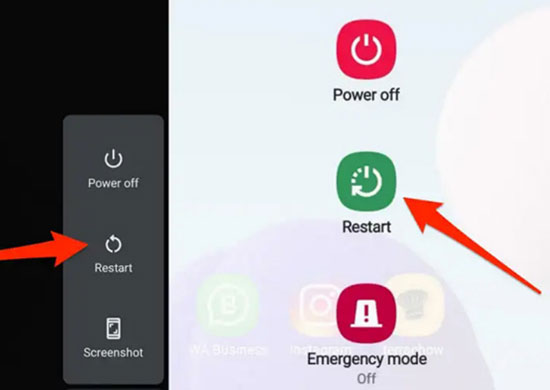 Way 2: Take a Look at the Settings on Messages App
If you find that messages from one particular person are not appearing in your Messages app, it may be helpful to check the settings. You can do this by selecting "Settings" within the Messages app and ensuring your preferences are set correctly. For example, it is possible that "Delete Old Messages" option is turned on. So just move to the Settings and turn it off. This may help resolve the issue and ensure all of your messages appear as expected.
Way 3: Reinstall or Update the Messages App
Now if still things are the same and some text messages from one person are still not showing, updating or reinstalling the Messages app may help. To update the app, open your device's app store and look for "Messages". Click the available "Update" option if it exists. If there is no available update, try uninstalling and reinstalling the app instead.
Way 4: Update the Android OS or iOS System to the Latest Version
Keeping your device updated is essential for keeping it running smoothly. Installing the most recent version of Android OS or iOS can help to ensure all your text messages stay safe and secure. Updating your system could also solve any potential issue regarding text messages from one person disappeared on iPhone or Android. Just head to "Settings" > "About Phone" and look for updates.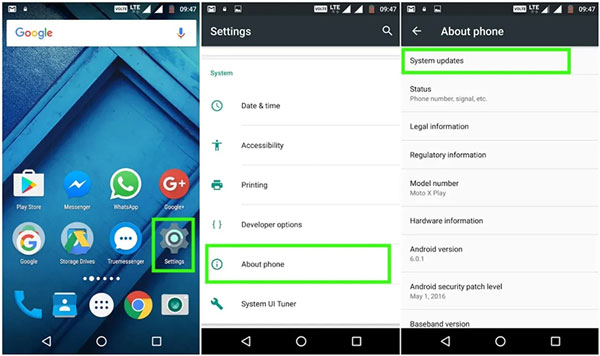 Now, let's move to the next section of the blog to discover the steps to find missing text messages on Android.
Part 3: How to Find Missing Text Messages on Android?
If you are looking for a text message that went missing on your Android device, there are a few methods you can try. Here, we will discuss each method, one by one:
Method 1: Restore Missing Messages from Google Backup
Having a Google account is a plus point for Android users. With Google backup, you can easily restore the messages that you have missed.
❗ Also there are certain drawbacks to using this approach to fix text messages, such as:
1. It requires factory resetting Android phones.
2. There is a need for a full backup to get your lost messages back.
First of all, follow the below steps to check whether you have set the backup option:
Step 1: From your Android phone, follow "Settings" > "Account and Backup" and "Backup and Restore".
Step 2: Tap on the Google account. You can check if you have a backup of text messages. In case you have the backup, you can restore it.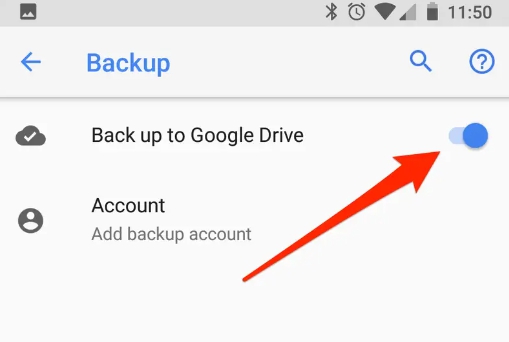 For detailed steps on how to restore Google backup, read here.
Method 2: Retrieve Disappeared Messages with RecoverGo Android
Still struggling to find lost text messages on Android? Don't worry, as you have iToolab RecoverGo Android. It is a fast, easy, and secure way to recover text messages from one person disappeared Android. This powerful tool can help you quickly restore precious data that has been lost due to accidental deletion or technical problems. With its advanced recovery algorithms, RecoverGo Android can detect messages from a wide range of sources, such as text conversations and emails. Best of all, it is completely safe to use, with no risk of permanently erasing important data.
Key Features:
1. With iToolab, you can easily and quickly restore messages from your phone directly.
2. It is a powerful tool that allows users to recover lost data without needing to access root permissions.
3. iToolab offers an innovative solution for users to recover their deleted text messages and even group chats from Android devices with ease.
4. You will be able to securely restore all your messages as an HTML file.
Step by Step Tutorial: Recover Lost Data from Android Device
Step 1 Connect your Android device to the computer using a USB cable. Further, click on "Recover Deleted Data from Device".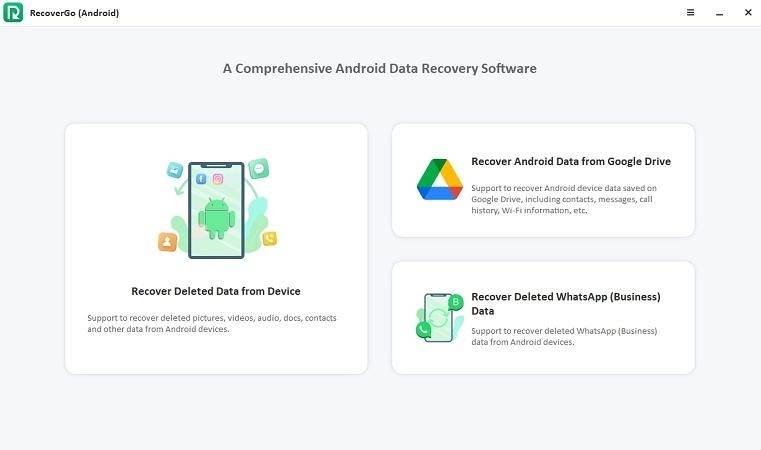 Step 2 Choose the file type you want to scan. Then hit the "Scan" button.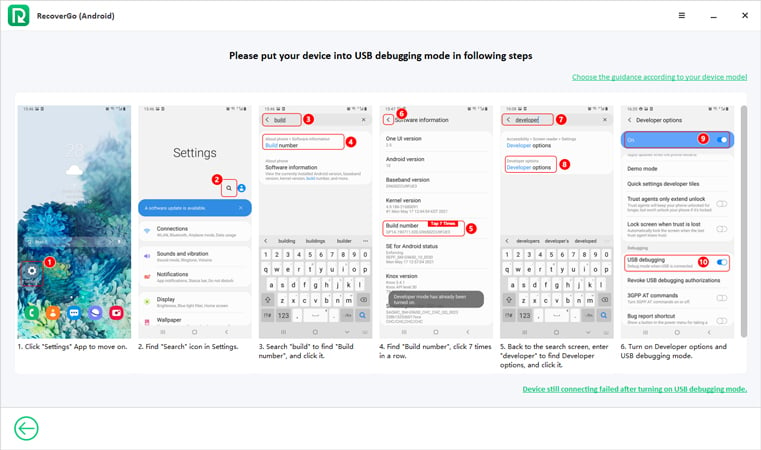 Step 3 Wait till the tool completes the scanning process. You will get an overview of the scanned data.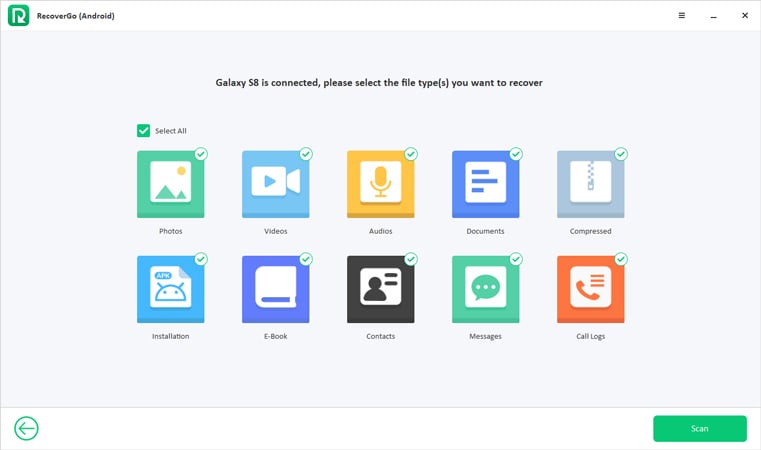 Step 4 Now, select the files that you want to recover. Click on the "Recover" button and your files will be restored.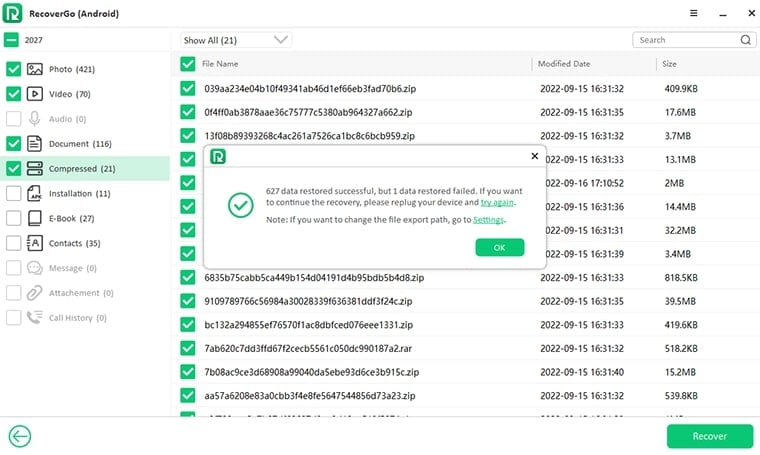 These are the steps for Android users. Whereas, if you are an iPhone user, read below to know the procedure.
Part 4: How to Get Back Disappeared Messages on iPhone?
Having trouble finding a message on your iPhone? Don't panic! You can use a few methods to get back that disappeared message. Let's discuss them:
Method 1: Retrieve Missing Text Messages from iTunes Backup
If you have lost text messages from an iPhone and need to retrieve them, iTunes provides an easy way to get them back.
❗ There are some drawbacks to using this approach, such as:
1. It overwrites your iPhone data.
2. You will require an iPhone backup on a PC for this method to work.
Let's discover and understand the steps to retrieve text messages from one person disappeared iPhone:
Step 1: Place a connection between your iPhone and computer.
Step 2: Run iTunes and from its interface, tap on the "iPhone" icon.
Step 3: Click on the "Restore Backup" option.

Step 4: Select the data and size of the iPhone backup and then hit the "Restore" button.
Method 2: Factory Reset iPhone and Restore from iCloud Backup
If you want to restore lost messages on your iPhone, here is another great option. You can factory reset iPhone and then restore messages from iCloud backup. But you should have iCloud backup for this approach to work.
❗ There are some drawbacks of using this technique to fix iPhone texts from one person disappeared, including:
1. Factory resetting an iPhone will delete all of your personal files, settings, and installed applications.
2. Backing up your data prior to a factory reset is essential, otherwise, you may be unable to recover any important data.
The steps involved are:
Step 1: Navigate through "Settings" and click on "Apple ID".
Step 2: Make sure that iCloud backup is on.
Step 3: Navigate back through "Settings" and click on "General".
Step 4: Tap on "Transfer or Reset iPhone".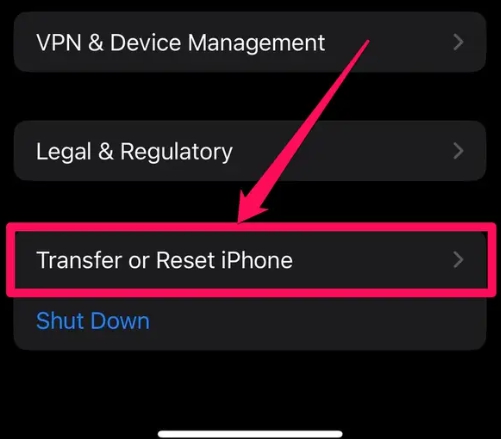 Step 5: Tap on "Erase all Content and Settings" and hit the "Continue" button.
Step 6: Begin to set up your phone. Then hit the "Restore from iCloud Backup" button.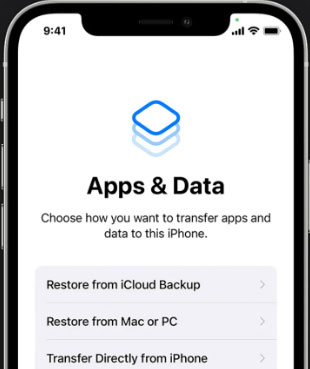 Step 7: Sign into your Apple ID again and you are all done.
Final Words
Recovering lost text messages from one person disappeared on an Android or iPhone device can be difficult, but not impossible. There are several techniques available, which we have discussed above. Moreover, iToolab RecoverGo Android is the most powerful option for Android users. It enables you to easily recover lost data on Android without needing any technical knowledge. With its intuitive user interface and simple step-by-step instructions, you can recover your valuable conversations quickly.