There are many reasons why people might lose their data. One possibility is that a person's Huawei phone might have malfunctioned and caused data to be lost. In this case, a Huawei data recovery software may be used to try and retrieve the lost information. Another possibility is that someone may have accidentally deleted important files. Whatever the reason for data loss, there is a way for you. We will list the solutions for different situations. Check them out now!
Recover Deleted Photos/Videos from Huawei Recently Deleted
This method is only applicable to those users who have just deleted their media files (within 30 days). If you have emptied your Huawei phone's recycle bin, you can't recover deleted photos/videos using this section. Following the steps below to restore photos/vedios from recently deleted folder on Huawei device.
Open the Gallery folder or app on your phone and tap on the "Albums" icon.
Now, slide down to tap on the "Recently Deleted" folder.
All files, folders, photos, and videos deleted recently or within the last 30 days will be restored here. Now, you just need to click on the Restore button to continue
Recover Deleted Photos/Videos from SD Card (Backup Required)
You can retrieve deleted photos, videos, contacts and dcouments on Huawei from SD card. If you've made a backup to your SD card, just follow the instructions below to get the data back.
Head to Tools > Backup > RESTORE.
Select "From SD Card" option and click "Next" o move on.
It will display all your backups, select the specific backup and you will see all the backup data under this backup folder. Choose the photos and videos and click "RESTORE".
Restore Huawei Backup from Huawei Cloud or Google Drive
Things get easier if you back up your data to the Huawei Cloud or Google Drive. You can even complete Huawei data recovery after factory reset. You have to access cloud service with your account in this section.
1. Restore from Huawei Cloud
Huawei has it's own cloud service, so you just need to access cloud.huawei.com and login with your account, then you can recover files from Huawei Cloud.
After logging in, got to Gallery, and click Recently deleted otpion.
Choose the contents you want to recover and tap on the Recover icon.
Then, these deleted photos/vedios will back to your album.
2. Restore from Google Drive
Android users now have access to Google Drive, an extra storage platform that allows them to store or backup important data without worrying about running out of space. You must be familiar with the following procedure to recover data from a Huawei phone:
Open your device's Settings and click on the Backup & Reset button.
Now, tap on the Backup My Data option and link your Google Account with the one that has backup files.
You must log into your Google Account to click on the Backup & Restore option.
Click on the Automatic Restore button to continue.
Ultimate Way for Huawei Data Recovery without Backup [Recommend]
In many cases, you can accomplish a complex task with only the help of a third-party tool, even though you could probably get by with a more casual approach. When it comes to third-party tools designed to carry out Huawei recovery following a factory reset, iToolab RecoverGo (Android) is among the best.
The software is useful for data recovery in any situation. Photographs, videos, phone records, and other file types can all be easily recovered with the aid of this tool. The tool is compatible with thousands of different Android devices, so you can use it to retrieve lost files in a wide variety of situations. Just follow these simple instructions to retrieve lost images from a Huawei device.
Step 1. Install RecoverGo (Android) on your computer. Now, click on the "Recover Deleted Data From Device" option to continue: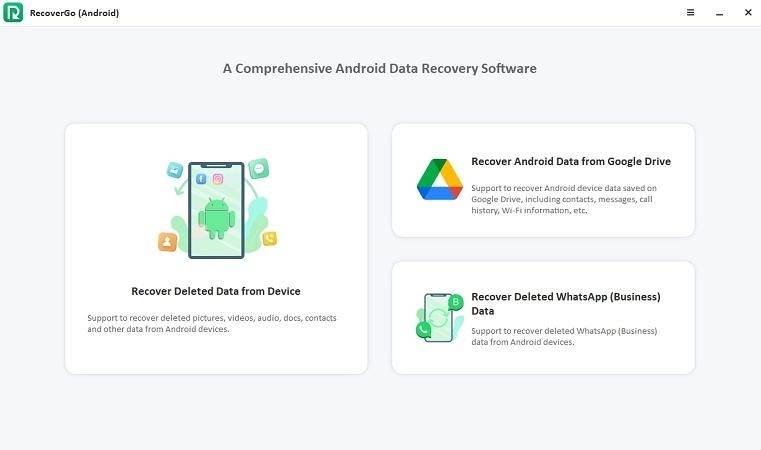 Step 2. All recoverable file formats will be displayed by the tool. After making your selection, hit the Scan button to begin scanning.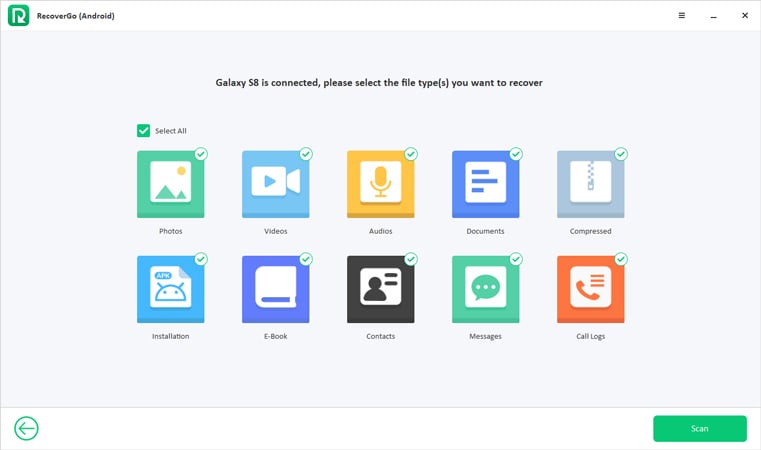 Step 3. Following the on-screen steps to enable USB debugging on your phone. Once done, you can begin the scanning process.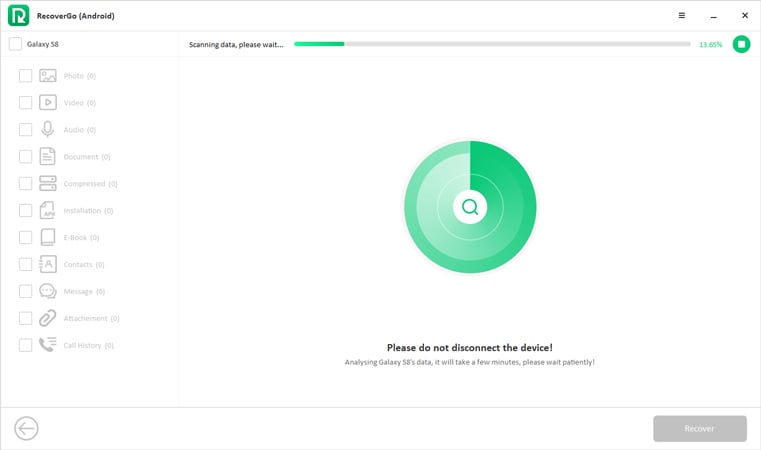 Step 4. All restored data will be placed in a single folder, from which you can selectively restore the required data. Last, click "Recover" to finish the steps.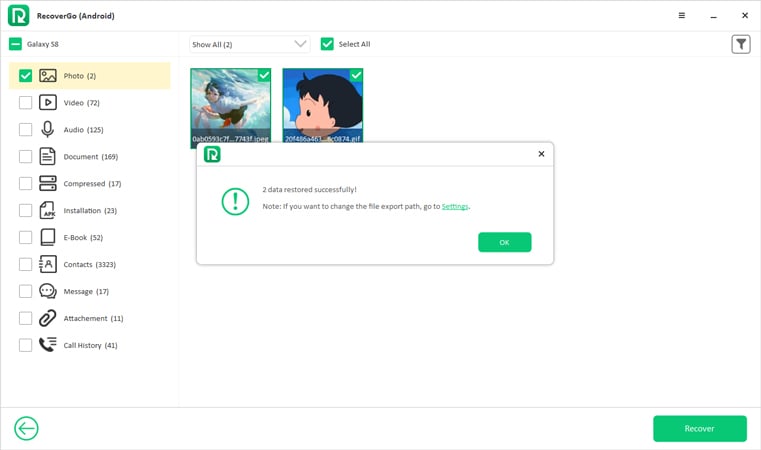 FAQs
Q1: Does the factory reset to delete all data?
Yes, when you perform a factory reset on your device, it deletes all data permanently. Everything is reset to its original position.
Q2: What is the best Huawei data recovery tool?
There are countless data recovery tools available on the internet. Among all, iToolab RecoverGo Android is the best as it helps you to recover data in different scenarios.
Q3: Can you recover data from the broken screen Huawei without USB debugging?
Yes, there is a method to perform the Huawei data recovery without USB debugging. You just need to make sure that you have a recent backup file. You can check Part 1 of this guide for easy data recovery.
Summary
To avoid data loss, Android users should become acquainted with Huawei data recovery methods. In this tutorial, we'll go over every option for recovering lost data available to Android users. There are numerous options for streamlining the process. Most importantly, as previously stated, RecoverGo (Android) is an excellent programme for recovering lost Huawei files.