Every Android-powered app includes a built-in cache function that retains a small amount of data for a certain period of time, but not all apps do. Some android app data is saved on the app service, while others are saved on the phone's internal memory or SD card.
You may lose data for a variety of causes, but we've discovered fantastic solutions to restore lost app data on Android. This blog is intended to provide dependable solutions and approaches for restoring Android app data. Furthermore, we will explore the iToolab RecoverGo(Android) – a premium solution that has proven to be a great resource for data recovery experts in successfully recovering android data.
Part 1. Recover Deleted App Data on Android Local Backup
Using a local backup is the simplest way to recover deleted app data on Android. Android applications typically store up their app data on local storage for usage in data recovery situations. The instructions below will show Android users how to retrieve deleted app data on their phone:
Open Settings on your android phone.
ap on the Backup and Reset button t and then tap the Automatic Restore option.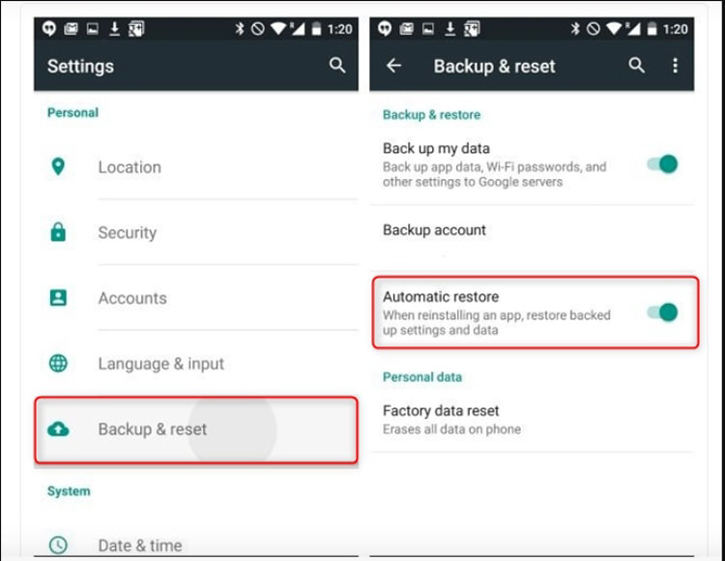 Now, you need to return to the Google Play Store to look for that app and install it.
The app will ask you to restore the previous backup file during the installation process. You just need to tap on the Yes button to recover deleted app data android.
Part 2. Recover Deleted App Data on Android without Backup
Many Android users dislike having a backup, making it impossible for them to recover their lost data. Third-party software, on the other hand, can be a useful resource in this situation. iToolab RecoverGo (Android) is a premium tool that can assist android users in recovering deleted app data.
The aforementioned tool has proven to be effective in recovering deleted photos, contacts, videos, call logs, and other file types. It can also assist in restoring deleted Whatsapp messages without a backup. RecoverGo for Android has the highest data recovery rate and is compatible with thousands of Android devices. To learn how to recover deleted app data on an Android phone, follow the simple steps below:
Step 1. Download, install, and launch the iToolab RecoverGo for Android on your computer.
Step 2. Click on the " Recover Deleted WhatsApp data" on the main interface of the tool.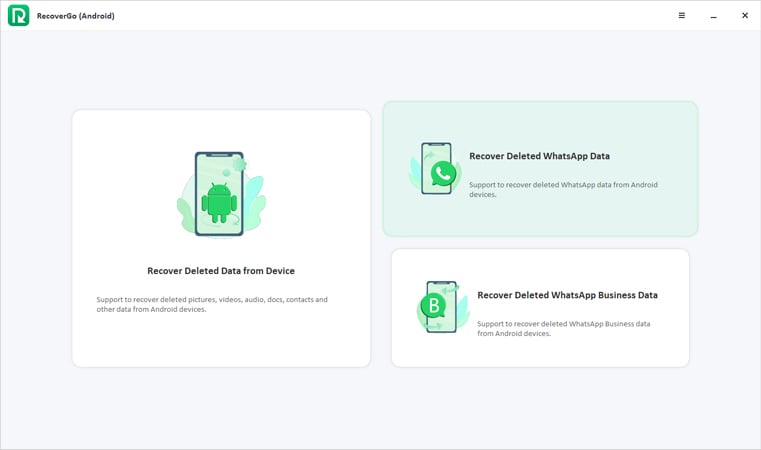 Step 3. Start by plugging the USB cable into both your computer and your Android device. Turn on USB debugging by following the on-screen steps to manually activate USB debugging on your device.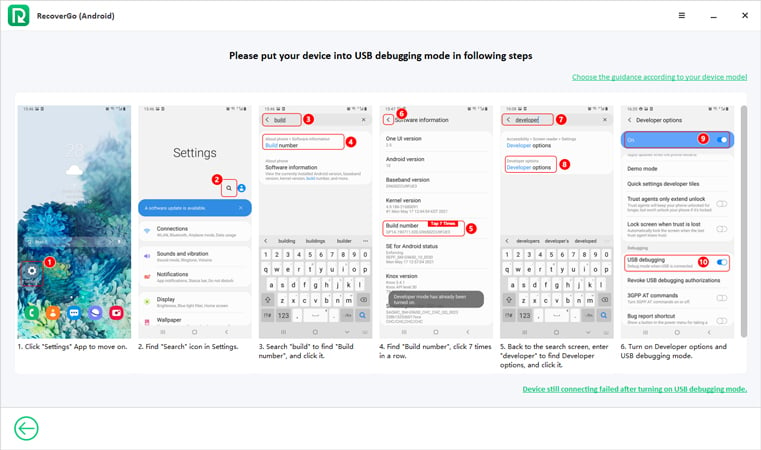 Step 4. Once enabled, RecoverGo (Android) will scan all your App data and it will take a while to complete the process.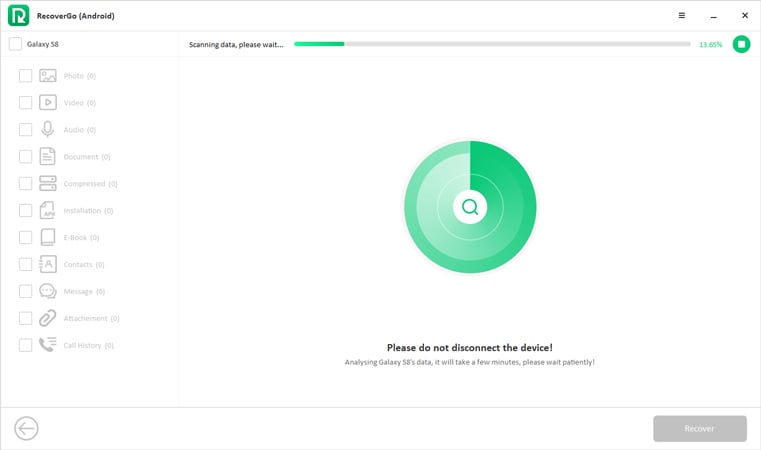 Step 5. After scanning, all your Android data will be listed. You'll now be able to see the App data that you want to recover. Select the them at once or one by one and click on the " Recover" button.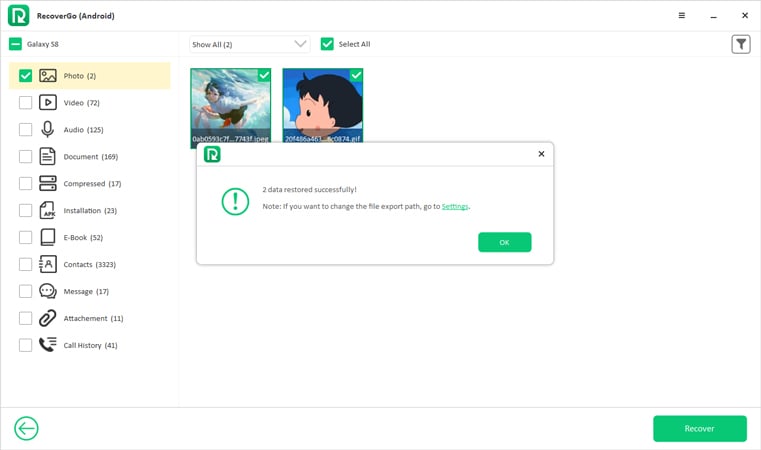 The best part is that the RecoverGo (Android) has the potential to be of extremely helpful in recovering app installation packages that have been deleted. In addition, you can also recover deleted WhatsApp messages directly without Google Drive or iCloud backup.
Also Know: How to Access App Data on Android?
The most important thing to know is where to find the application data. This will assist you in recovering deleted app data from Android's internal storage. This section will assist you in determining the location of the data and recovering it accordingly. The steps below will show you how to recover deleted app data on Android without a computer:
Download and install the FV file explorer on your android phone.
Now, you need to open the Android folder in the following directory.
/storage/emulated/0/Android
Click on the "Data" folder to continue.
Select the application that you want.
Click on the "Use This Folder" to see all files related to that application.
Summary
App data has always been a valuable asset for Android users, especially when it comes to their official work or daily activities. The issue arises when you lose it. We've covered several official methods for recovering deleted app data from Android in this blog. This blog also includes a suggestion for third-party software that can assist Android users when there is no other option. When you don't have a proper backup file to recover deleted app data, iToolab RecoverGo (Android) is recommended. Furthermore, you do not need to root your device in order to restore your important data.