Data is life for many individuals. With a data connection, you can surf the internet for vital information, learn about new things, connect with friends, and turn a boring day into an interesting one. Do you have an iOS device that keeps disconnecting from cellular data after an iOS update? You can fix the issue right here.
Our team of iOS experts has designed a tutorial guide that explains how to repair "why does my cellular data keep turning off after update to iOS 16". This guide has nine (9) official solutions to resolve cellular data keep turning off issues. Continue reading!
Why Does My Cellular Data Keep Turning Off After Update?
Unless you turn your cellular data off, your data connection shouldn't go off abruptly. However, should the opposite happen, as in your cellular data going off without your consent, something must be wrong. Here are some potential reasons:
Poor Carrier Network: Sometimes your cellular network provider experiences downtime in service and that can cause your cellular data to go off frequently.
Should this be the case for you, kindly be patient until the service is fully restored.
Software Issue: iOS system or software issue is another thing that can cause your cellular data to keep going off. Repairing your device with iOS data recovery software is a perfect solution to fix this.
9 Effective Ways to Fix Cellular Data Keep Turning Off
Apply any of the solutions below to fix cellular data keep turning off after iOS update:
1. Reboot iPhone
Rebooting your iPhone is one of the quickest solutions to fix iOS devices. With rebooting, you can clear or wipe away minor errors causing your iDevice to malfunction. Here is a simple guide to reboot your iPhone:
Click the Settings menu bar on your iPhone.
Select General on the next screen that comes up.
Scroll down and click Shut Down. You iPhone will automatically go off.
Turn the device on using the appropriate keys.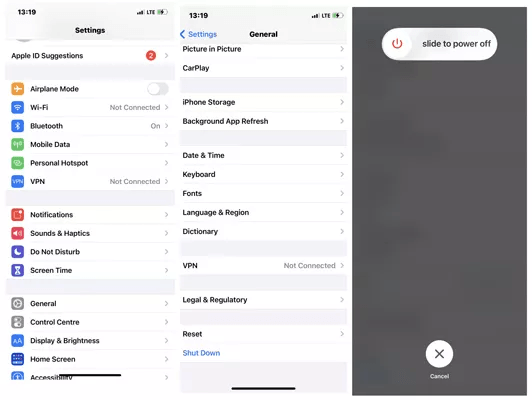 2. Check iPhone Battery Health
Your iDevice battery health plays an integral role in its functionality. A fall below the optimal level of 80% can cause your iPhone to malfunction. You may experience issues like cellular data keeps turning off frequently.
To confirm your battery health, kindly follow the instructions below:
Open the Settings tab.
Scroll down and click on Battery, and you will be directed to a new page.
Next, tap on Battery Health. Immediately, a new interface showing your iPhone battery health will pop up.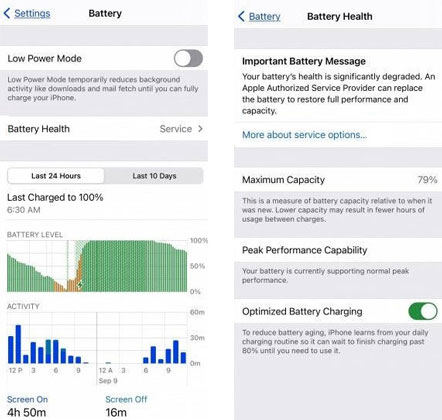 3. Re-insert SIM Card
Removing your SIM card, and fixing it back can also help fix cellular data that keeps turning off after updating to iOS 16. This solution helps you refresh your data network.
To re-insert your SIM card into your iPhone, turn off the device, and then use a sim ejector to remove the SIM card tray. Readjust the SIM card on the tray, and reinsert it into your iPhone.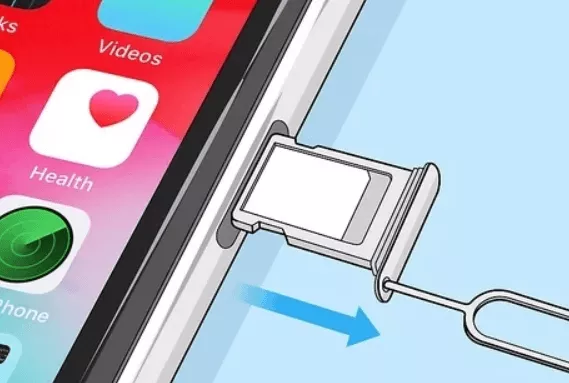 4. Turn On Data Roaming
With data roaming enabled on your iPhone, you can surf the internet in a foreign country. The feature is also helpful if you want to browse the internet in your local area.
To activate data roaming:
Click on the Settings menu bar button.
Tap on Mobile Data/Cellular Data on your next screen.
Now click Mobile Data Options.
Lastly, drag the icon beside Data Roaming right to turn it on.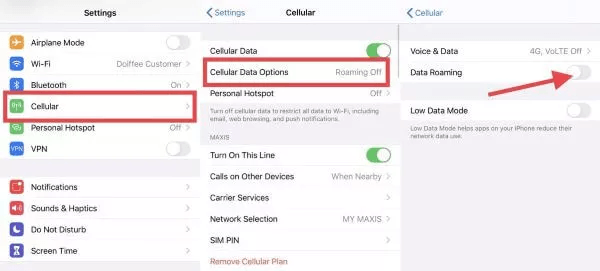 5. Turn On Don't Allow Changes
Did you set a data bandwidth on your iPhone? If so, you may face cellular data that keeps turning off after an iOS update. To remove this restriction, employ the stepwise guide below:
Click Settings and select Screen Time when the next screen pops up.
Next, tap on Content & Privacy Restrictions to proceed.
Scroll down to the ALLOW CHANGES panel, select one of the settings and choose Don't Allow.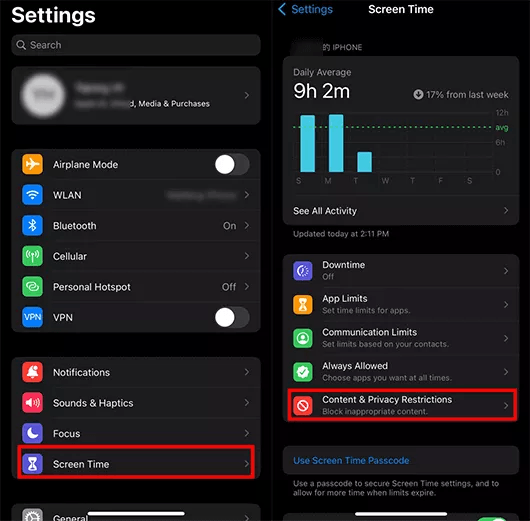 6. Turn Off Low Power Mode
Low power mode is a feature tucked into iOS devices to lower its operation so as to reduce the rate at which the battery diminishes. When this feature is turned on, you may encounter cellular data keeps turning off.
Disabling low power mode is the solution to fix this. Here is the detailed procedure to turn off low power mode:
Launch the Setting menu bar.
Scroll down and select Battery.
Toggle the Low Power Mode icon left to disable the feature.
7. Reset Network Settings
Network reset repairs cellular data issues on iPhones. It refreshes your data connection so you can surf the internet smoothly without a hitch. This solution is easy to apply. Here is the detailed stepwise guide you could follow:
Open Settings menu bar.
Select General > Reset.
Next, select Reset Network Settings. Provide your passcode if prompted to complete the process.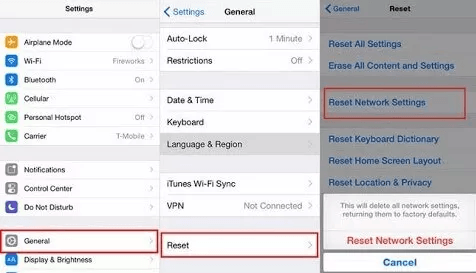 8. Check Cellular Carrier Update
Updating your cellular carrier is another effective solution to fix cellular data that keeps turning off. Follow the instructions below to use this solution:
Launch the Settings menu on your device.
Select General from the list of options that comes up.
On the next screen, tap on About. Should you have an update, you will find the prompt. Click on the appropriate button to update your cellular carrier.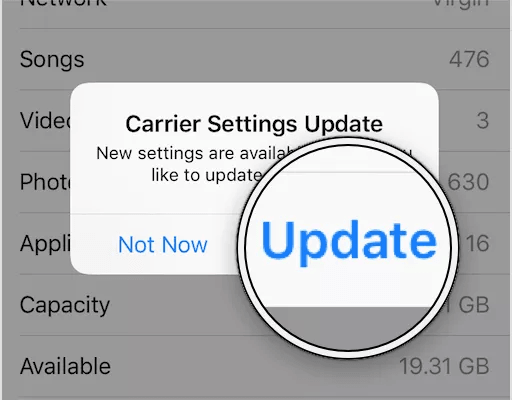 9. Use Repair Tool to Fix Cellular Data Keep Turning Off [Highly Recommend]
Should you still experience cellular data keeps turning off issues after applying the solutions above, try employing the services of an iOS system recovery tool. iToolab FixGo is a perfect option. FixGo is a top-level iOS system recovery software designed with a comprehensive user interface that allows you to navigate easily and quickly. It's often referred to as a world-leading iOS solution because of the rich features it holds.
With iToolab FixGo, you can easily fix cellular data keeps turning off after updating to iOS 16. The software fixes over 200+ iOS-related issues at a remarkably high speed without compromising your current data. It works with all iOS models including the latest one, iPhone 14 series.
3 Steps to Repair 200+ iOS/iPadOS/tvOS Issues
Free to Enter/Exit iPhone Recovery Mode.
Fix iPhone/iPad/Apple TV system problems and no data loss.
Update and downgrade iOS 16 to any supported versions.
Support all iOS devices and versions including iOS 16.
To fix your iOS system with iToolab FixGo, here is the stepwise guide you have to follow:
Step 1 Navigate your way to the official website for iToolab FixGo, click on the appropriate button to download a suitable version of the software on your PC. Follow the on-screen instructions to install FixGo, and launch it. Connect your iPhone to the PC via a USB charging cable, and select Standard Mode as your preferred repair option.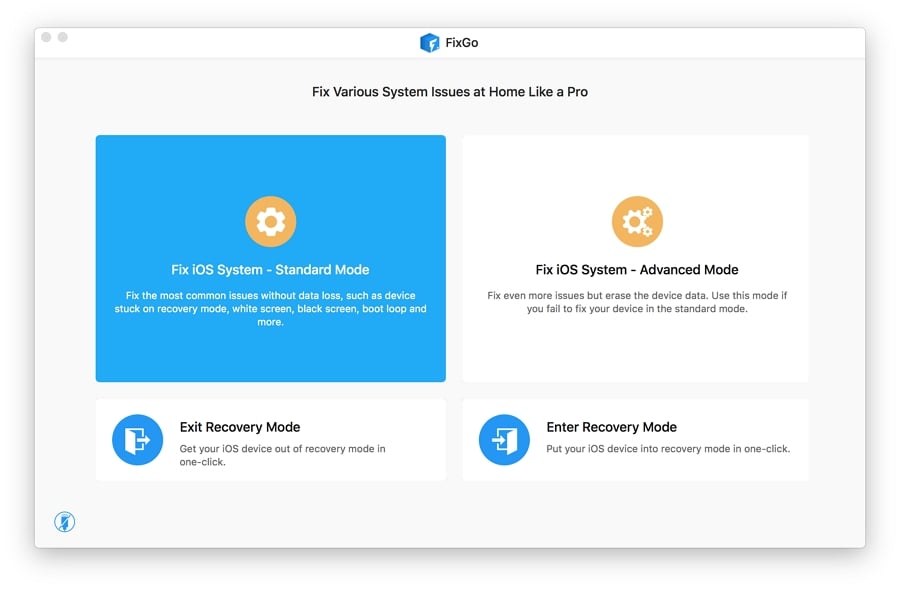 Step 2 iToolab FixGo will immediately scan your iPhone thoroughly for issues causing it to misfunction. Wait until the scanning is complete, and the software will recommend a firmware package to fix your iPhone. Tap on Download to proceed.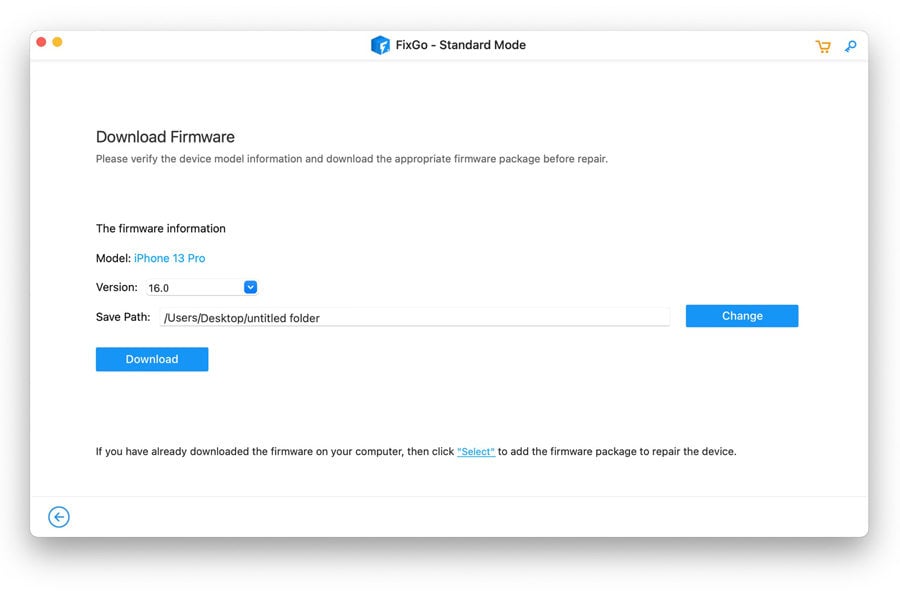 Step 3 When the download is over, you will be directed to a new screen with the Repair Now option. Tap on repair now so iToolab FixGo can fix your device using the newly downloaded firmware package.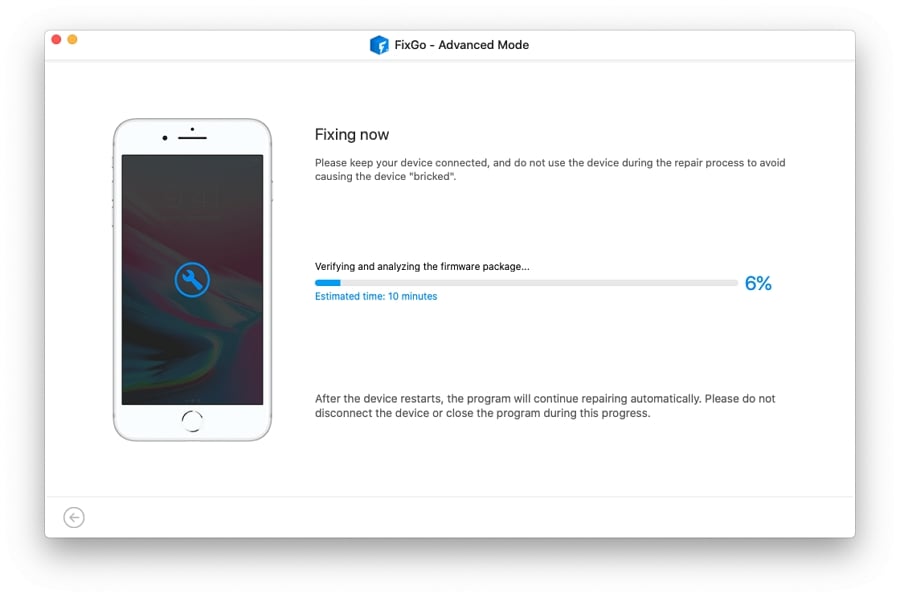 The Bottom Line
We have provided you with the detailed tutorial guide to fix cellular data keeps turning off after iOS update. Select any of the solutions to repair your device today. Mind you, our best solution is the iToolab FixGo iOS system recovery software. The software repairs iOS issues with high accuracy at a zero-cost fee.