FaceTime, Apple ID activation, and iMessage are the enlisted features that must be functional for the activation requirements of iPhone 14/13. Most of these features ask you to verify your phone number before using them. But a common issue you might face while using these features is that the iPhone 13 is stuck verifying the phone number.
Losing access to your iPhone 14/13/12 may be hectic, as you won't be able to fetch the most critical data you have on the phone. However, this unique guide lets you re-enable access to your iPhone with traditional phone verification methods, and with a one-stop solution, FixGo is well.
Ultimate Solution for Stuck on Verifying Phone Number When Setup iPhone
The first and the best option for you to get rid of the phone number stuck on verifying the iPhone problem is to use iToolab FixGo. FixGo is an elite software program designed to help you repair more than 200 of your iPhone problems from the comfort of your home. The best thing about FixGo is that it does not interfere with your data at all during the repair process.
Since you are all aware of FixGo different virtues, now, we will mention the steps of using this tool, after which you can resolve this issue.
Step 1 Begin by downloading and installing FixGo on your PC. After launching, you will see two options: "Standard Mode" and "Advanced Mode." Here, select Standard Mode.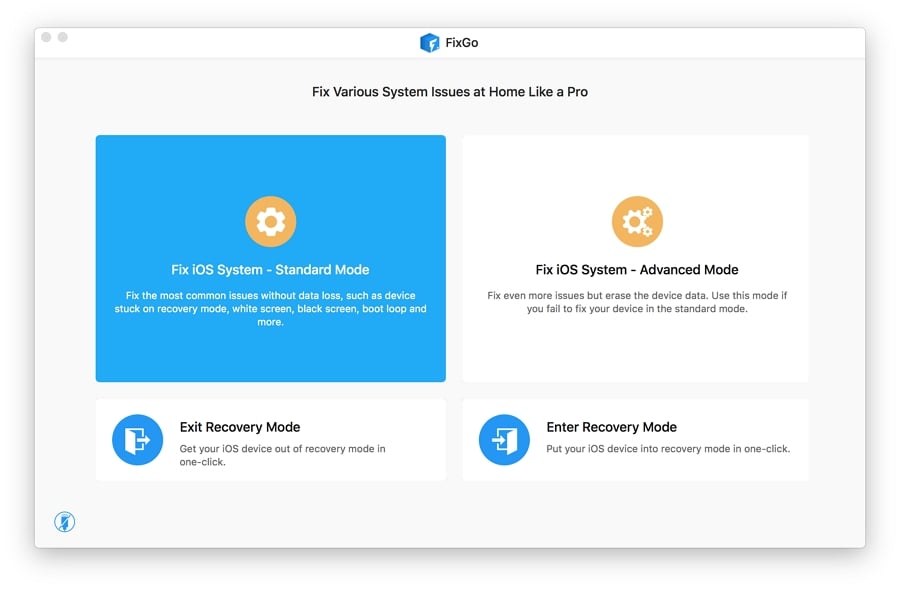 Step 2 Connect your iPhone with computer via a lightning cable. Now, FixGo will detect the real issue and download the correct firmware package to resolve the issue.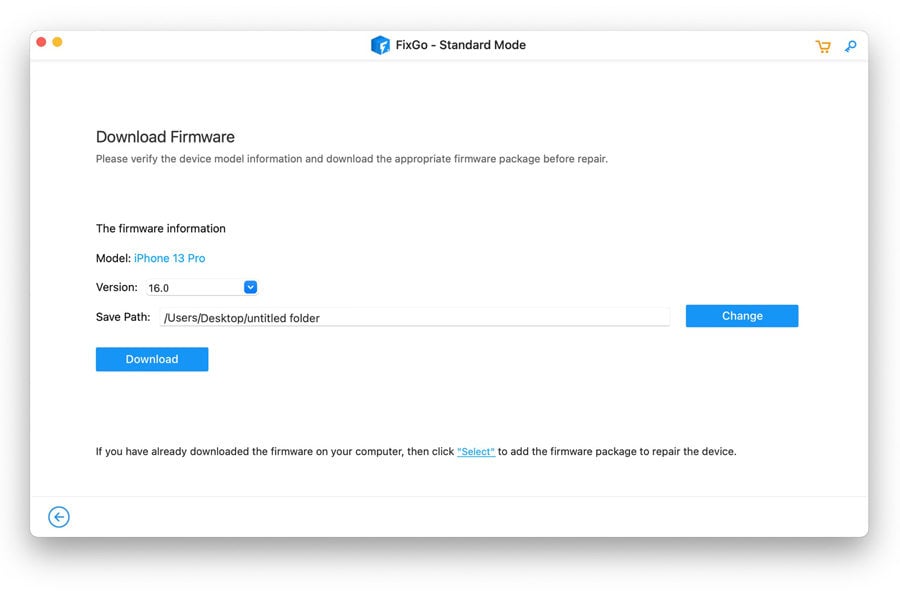 Step 3 Once the firmware package has been downloaded, click Repair Now to begin the repair process.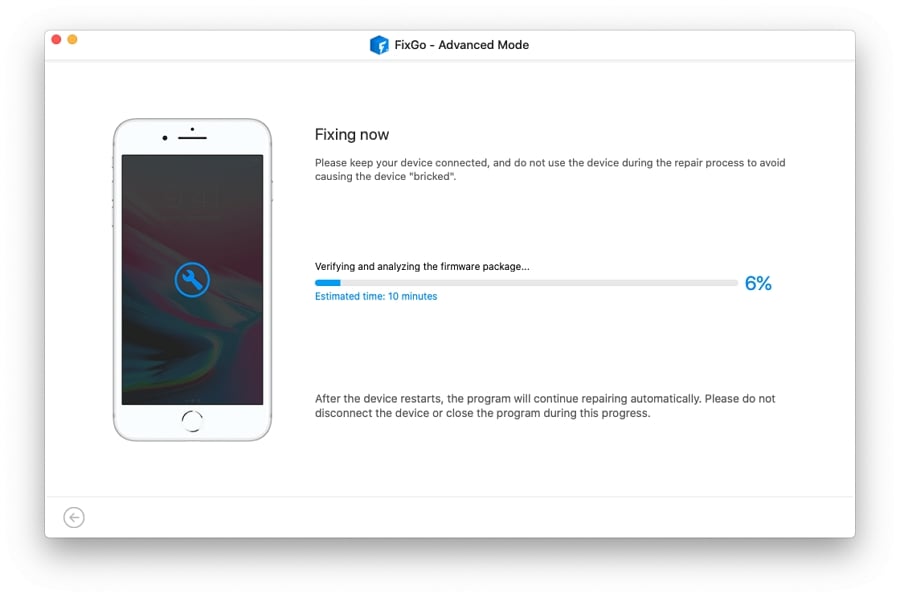 The repair process will be completed within 10-20 minutes and will reboot itself once it has been completed.
How to Fix iPhone Stuck on Verifying Phone Number in FaceTime/iMessage
Here, we will mention typical ways to fix the iPhone stuck on verifying phone number problem.
Option 1. Force Restart iPhone 13/12/11
Suppose you have already checked the performance of your iPhone server and an internet connection. In that case, you must try force restart your device. This method can work and can release your hanged and malfunctioning iPhone. The steps for force restarting your iPhone are as follows:
Step 1: Find the volume button on your iPhone left side.
Step 2: Press and release the Volume Up button and follow it by pressing and releasing the Volume Down button.
Step 3: Now, press and hold the Power/Slide button. Release it once the Apple logo appears on the screen.
Option 2. Check the Internet Connection
Determining the stability or strength of your internet connection can also help you fix your iPhone stuck on verifying phone number problem. One way to do this is to connect your iPhone to a stronger Wi-Fi connection rather than your mobile data.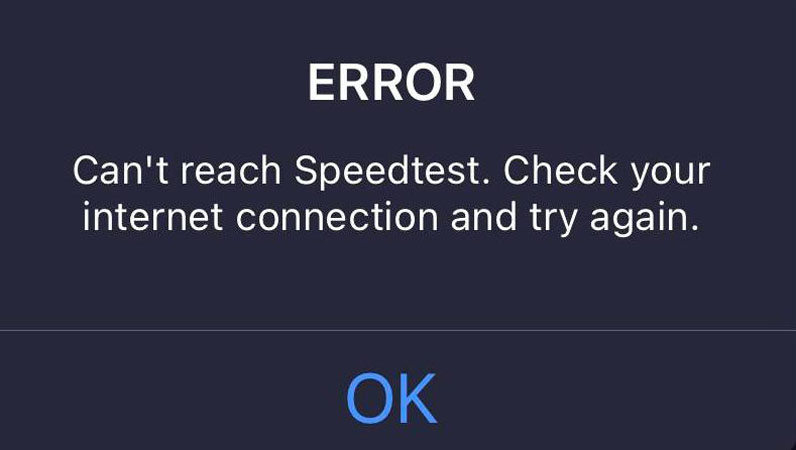 Option 3. Activate iPhone 13/12/11 with iTunes
You can activate your iPhone via iTunes in these steps easily:
Run iTunes on your computer and connect your iPhone via Apple cable.
The computer will first recognize the iPhone, and then the Phone Activation process will be activated.
Now, provide all your information correctly, including your social security number and billing address.

Complete the process by following the onscreen instructions.
Now, wait at least 15 minutes, after which your iPhone will be activated completely.
Option 4. Check Content and Privacy Restrictions
The problem we have discussed throughout this guide is not limited to old iPhone versions only. Instead, the new iPhone stuck on verifying phone number is also pretty standard. And one of the best ways to resolve this issue is by checking the content and privacy restrictions. This process is relatively simple and can be performed in these steps:
Step 1: Go to Settings > Screen Time.
Step 2: Once you can see the screen time, scroll down and tap Content and Privacy Restrictions.
Step 3: Tap the Allowed Apps option.
Step 4: Turn off FaceTime, wait for a few moments and then turn your phone ON again.
Option 5. Eject and Reinsert Sim Card
Like its counterparts, iPhone 12 is also prone to get this error, and you might end up receiving an iPhone 12 stuck on verifying phone number error. You can solve that quickly by ejecting and reinserting your SIM card if that is the case. The following steps can do this:
Step 1: Turn your iPhone off.
Step 2: Look for the small hole near the SIM card slot and insert the key inside.
Step 3: The SIM card tray will come, after which you have to reinsert the SIM card again into the tray and push the tray inside the phone.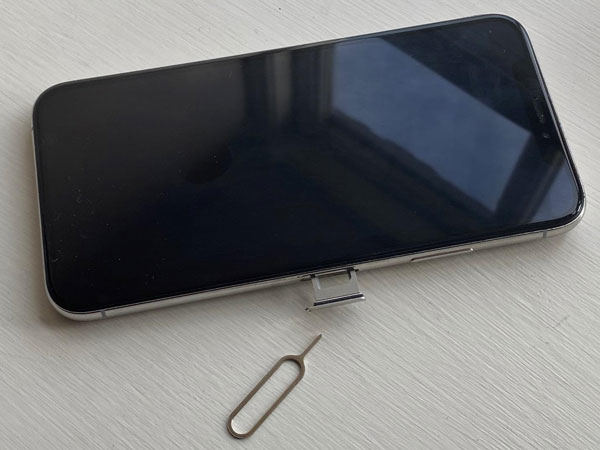 FAQs for iPhone Stuck on Verifying Phone Number
Why is my iPhone 13 not verifying my phone number?
If your iPhone is not verifying your phone number, then this can be due to multiple scenarios, such as
You are using an outdated iOS version or software on your phone.
You are using different Apple IDs across all your devices.
You have incorrectly followed the steps to set up your iPhone and make it ready for use.
Why Isn't My Phone Number Connected to My New iPhone?
If your iMessage and FaceTime are unable to sign in with your phone number, then this might be the indicator of an underlying problem. To counter this, you should follow these steps:
Step 1: Visit Settings.
Step 2: Turn off the iMessage and FaceTime.
Step 3: Restart your iPhone and visit iMessage and FaceTime and turn them on again.
Summary
In this guide, we have entailed coping with the problem of iPhone 13 stuck on verifying the phone number. This error is relatively standard and can be troublesome at times. However, we have presented you with different solutions to this problem. You can always look to iToolab FixGo as your ultimate and hassle-free choice among these solutions.