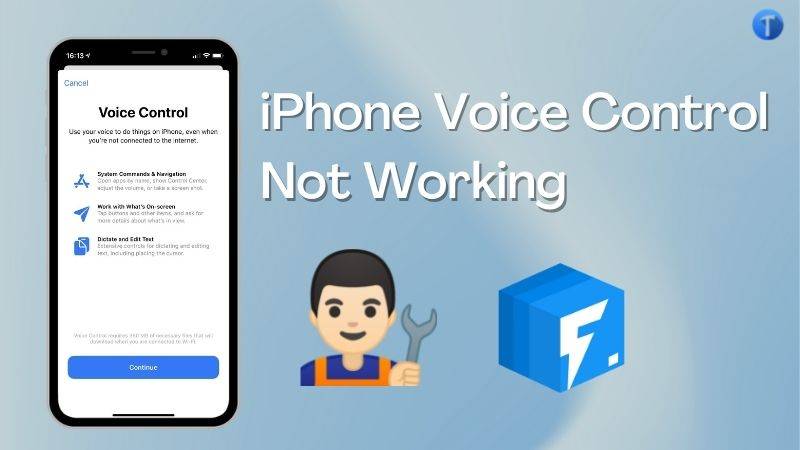 Voice control is one of the most incredible features supported on iOS devices. The feature allows you to control your iPhone right from your comfort zone without having physical contact with it. Disabled individuals find voice control handy because of the convenience it provides. Need to call a friend? Speak to your iPhone and in a second or two, you are connected.
Although the voice control feature provides magnificent services to iPhone users, there have been negative reports about it as it now malfunctions. The reasons for that are attributed to software issues, minor glitches, and alterations in settings. No worries, this guide will tell you how to fix it. Read on!
8 Official Ways to Fix iPhone Voice Control Not Working
You can fix your malfunctioning voice control feature using the official solutions we provide here. Check them out!
1. Check iOS Version
Your iPhone operating system plays a crucial role in its functionality. An iPhone will malfunction if the operating system (iOS) version is outdated. You may experience voice control not working issues because of that.
To fix the issue, you should consider checking whether your iOS version is up to date. Here is a stepwise guide to do that:
Launch the Settings menu.
Click on General > About.
On the next page, confirm the number beside the Software Version section. If it's 13 or higher then your device is up to date.
If your device isn't running on iOS 13 or higher, you should employ solution 2.
2. Update iPhone to Latest Version
To update your iPhone to the latest operating system, follow the instructions below:
Open the Settings menu.
Select General > Software Update.
Next, click on the Download and Install button, and an update request will be sent to Apple. Once Apple gets it, the download should commence in no time.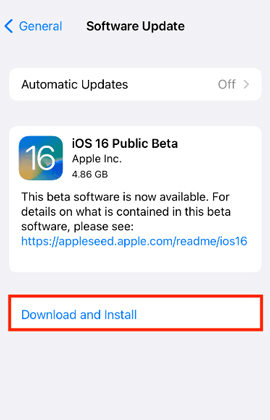 Ensure you are connected to a strong data network for a quick update of your device.
3. Check Voice Control Limit
What part of the world are you located in? If you reside in a non-English speaking country, the chances that voice control won't work in your region is high. This is because voice control is available in just a few languages. Browsing Google for supported languages on voice control is the perfect solution.
4. Check Network Connection
For voice control to work, you must have a strong data connection on your device. If you do not meet this condition, the voice control feature on your iPhone will not work.
Checking your network connection is the right thing to do here. Depending on your data source, here is the way to do that:
Cellular Data Network:
Take a look at the top-right corner of your screen for your cellular network bar. If the network bars are off, you should wait till they come up.
WiFi:
Click on Settings > WiFi.
Ensure you are connected to the right WiFi source, and that you have a data connection on it. To confirm there is a data connection on your WiFi source, you will find a blue check mark beside it.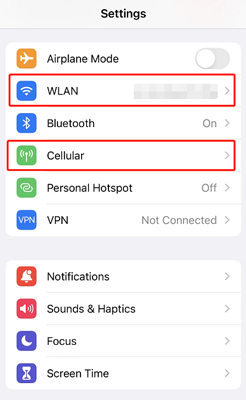 5. Reset Voice Control
Another way to fix the voice control not working issue you are experiencing is by resetting the voice control feature.
To do that:
Open Settings.
Scroll down to Accessibility, and then click on it.
Now find and click on Voice Control.
On the next page, drag the icon beside Voice Control left to disable it.
After a while, drag the icon right to voice control. That way you've successfully reset voice control on your iPhone.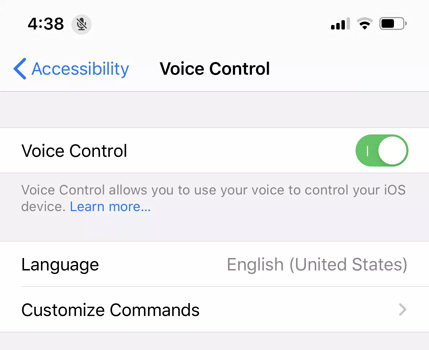 6. Restart Your iPhone
Minor glitches are one of the principal reasons why an iPhone malfunctions. You may encounter voice control not working issues because of that.
Restarting your iPhone is the perfect way to fix the issue. When you restart your iPhone, it refreshes the system. Here is a guide you can follow to restart your iPhone:
Go to Settings > General.
You will be directed to a new page with several options. Scroll down to where you have Shut Down and click on it. Your iPhone screen should immediately go blank.
Wait a while, then you reboot your device.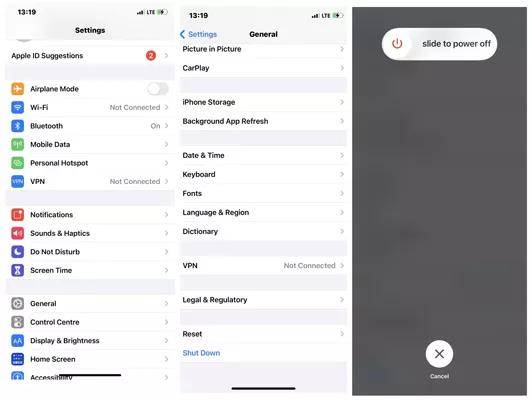 7. Manage Siri and Voice Control Settings
Here is another effective way to fix your iPhone voice control feature when it's malfunctioning. All you need is to adjust the settings rightly set. To manage voice control settings on your iPhone:
Click on Settings > Accessibility > Voice Control.
Next, tap on Customize Commands.
On the next page, you will find several features. Ensure all of these features are On.
Now that you've adjusted the voice control settings, let's take a look at how to manage Siri settings. Follow the instructions below:
Launch the Settings menu.
Scroll down and click on Siri & Search.
Toggle the Listen for "Hey Siri" feature right to enable it.
Next, click on Language and select your preferred language.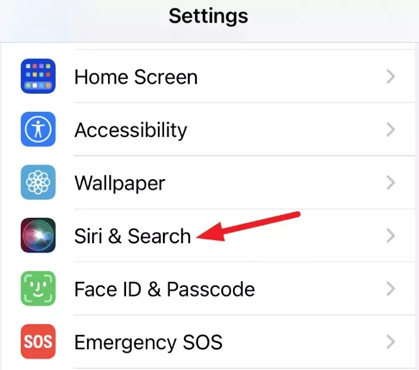 8. Use Screen Recording to Re-enable Voice Control
With the control center and screen recording properly set, you can also fix voice recording not working issues on your iPhone.
To do that:
Firstly, you need to enable voice control on your iPhone. Go to Settings > Accessibility > Voice Control. On the next page that comes up, toggle Voice Control right to enable it.
Next, add screen recording to your control center. Open Setting, select Control Center and then click on the green + icon beside Screen Recording.
Now, swipe down from the top right corner of your screen if you use iPhone X and newer versions, and then hold down the Screen Recording feature. If you use iPhone 8, 7, SE, and older versions swipe up from the bottom of your screen and then hold down the Screen Recording feature.
On doing the above, the interface below will pop up:

Click on Start Recording and then hold down the Microphone icon.
Wait a while and then tap on Stop Recording.
Check the recorded file to see whether voice control is working.
Still Not Working? Try the Best iOS Recovery Tool to Fix Voice Control Errors
iPhone voice control still not working after applying the solutions above? You should consider giving your device firmware. iToolab FixGo is an amazing software program to do that. The software is designed to repair over 200+ iOS-related issues. It can also be used for iPadOS and Apple TV OS. As a powerful iOS system recovery software, iToolab FixGo can easily repair all kinds of stuck issues. Also, it has an easy-to-manage user interface. So you don't have to be tech-savvy to navigate around it. You can access the software via your Windows or Mac operating systems.
To fix iPhone voice control not working issues using iToolab FixGo, install the software from the official website then follow the instructions below:
Step 1 Launch iToolab FixGo after the successful installation, connect your iPhone to the computer with a lightning cord and then tap on Standard Mode.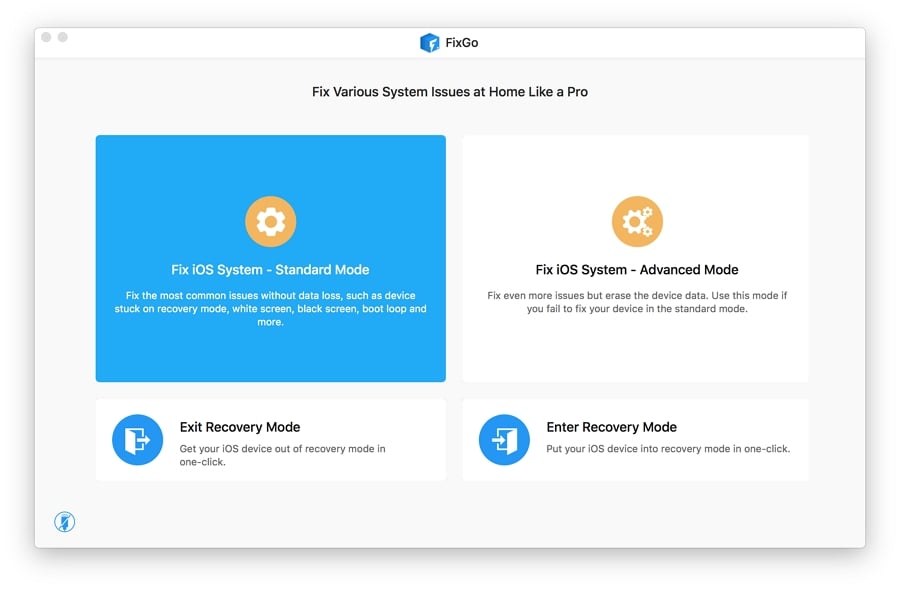 Step 2 Next, iToolab FixGo will recommend a firmware package to repair your iPhone. If your firmware package isn't the correct one, click on Change and then select a compatible firmware package. After that, tap on Download.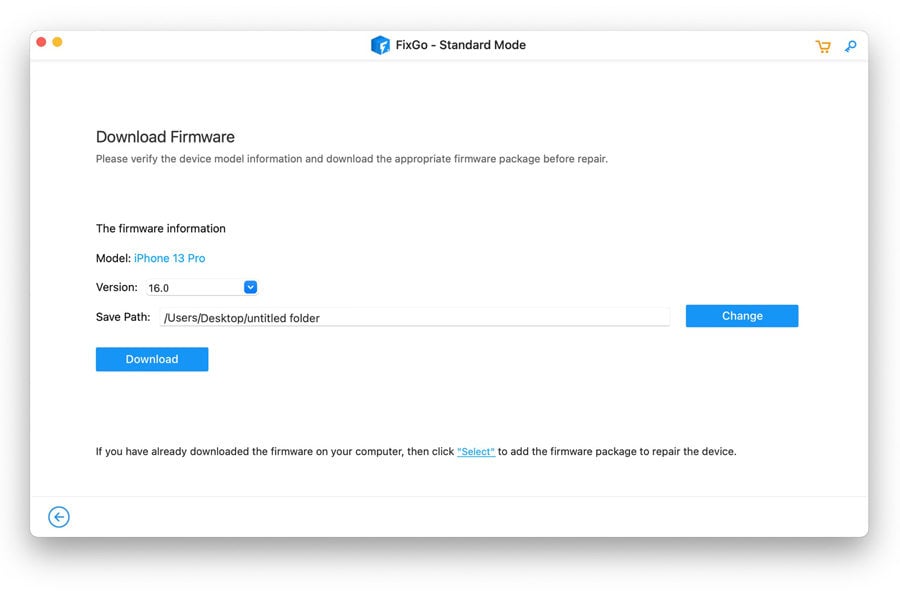 Step 3 You will be directed to a new page with the Repair Now icon. Kindly, click on the icon and iToolab FixGo will carry out the firmware package repair. Wait for the repair to complete and your iPhone will reboot.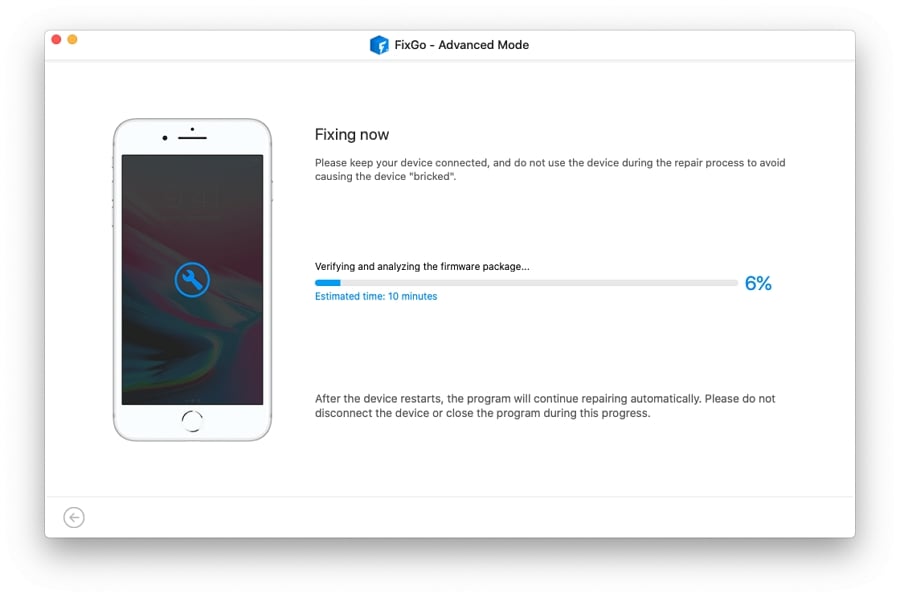 Also Read: Hey Siri Not Working?10 Ways to Fix It
Wrapping Up
Voice control is a convenient feature for iPhones running iOS 13 and newer versions. By trying any of the methods above, you're able to get the iPhone voice control back to working to normal now. If you're an avid iPhone user, keep iToolab FixGo around as it's capable of fixing various common or serious iOS issues, not limited to the iPhone voice control not working issue – We're sure FixGo will come in handy for you!
3 Steps to Repair 200+ iOS/iPadOS/tvOS Issues
Free to Enter/Exit iPhone Recovery Mode.
Fix iPhone/iPad/Apple TV system problems and no data loss.
Downgrade iOS 16 to any supported versions.
Support all iOS devices and versions including iOS 16.