Liquid detected in connector every time it's plugged in for weeks now. Definitely no water. XR, 15.3.1

— From Reddit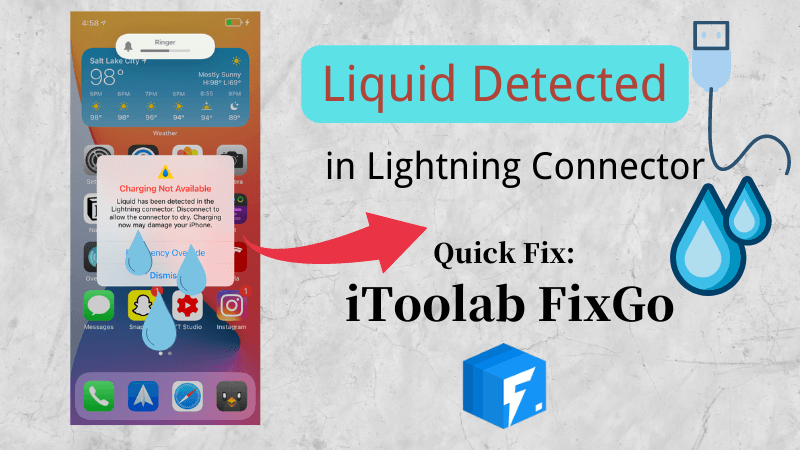 How many times have you encountered the problem while trying to charge, and your lighting port is wet, and this can render your iPhone unable to charge and Liquid Detected in Lighting Container might appear. The issue might be wet connector, lighting port, or pin causing permanent corrosion and damage to your device.
Why My iPhone Says Liquid Detected in Lightning Connector?
There can be many reasons why Liquid Detected in Lighting Container error keeps showing itself up on your iPhone screen. For the sake of this guide, it is important for you to know that this error shows itself only in iPhone XS and the later models.
Reasons for the Error: Liquid Detected in Lighting Container
There might be little moisture present in the lighting container.
You might have touched the charging cable with your wet hands.
There might be some sort of debris in your lighting container.
There might be no liquid in the lighting container, but your pin or any other charging accessory may be malfunctioning.
How to Fix Liquid Detected in Lightning Connector Wet/No Wet?
Section 1. Liquid Detected in Lightning Connector Wet
As mentioned before, there can be two primary reasons for your iPhone to display Liquid Detected in Lighting Container error. Either your iPhone may be wet in real-time, or the error may be showing up due to a problem in one of your charging accessories. In this part of the guide, we will deal with the problem that your iPhone's lightning connector is wet.
Here's how to fix your iPhone if it is wet:
First of all, unplug it along with all the accessories and DO NOT plug them again until dry.
Ensure that your iPhone's lightning connector is face down, and then tap it gently against your hand. Leave your iPhone in a dry and airy area.
Try charging your iPhone again after thirty minutes with either a lightning cable or another connecting accessory.
If you are still seeing the same alert, this means that some of the liquid is still left inside your iPhone's lightning cable or lighting connector. If that is the case, then you might need to allow your iPhone to dry for up to 24 hours.
Section 2. Liquid Detected in Lightning Connector No Wet
In this section of the guide, we will offer three ways using which you can deal with the liquid detected in lighting container error in case of the absence of the actual liquid.
Way 1. Dismiss "Charging Not Available"
Whenever your iPhone displays Liquid Detected in Lighting Container, it presents you with two options. Among these, you can tap on 'Dismiss' to get rid of the error.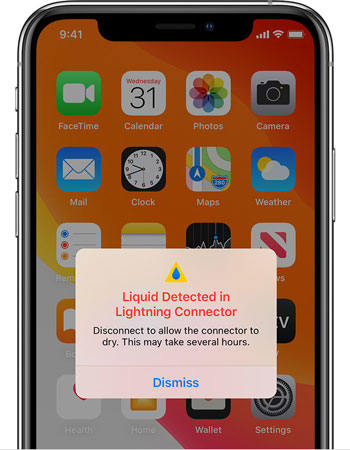 Way 2. Restart Your iPhone
Restarting your iPhone is also a great way to get it out of Liquid Detected in Lighting Container. Since this error is encountered in iPhone XS and the later versions, they all share a common method of getting restarted.
Step 1: Tap the volume up button first.
Step 2: Tap the volume down button and release it.
Step 3: Hold and press the side button and release it only when the Apple logo appears on the screen.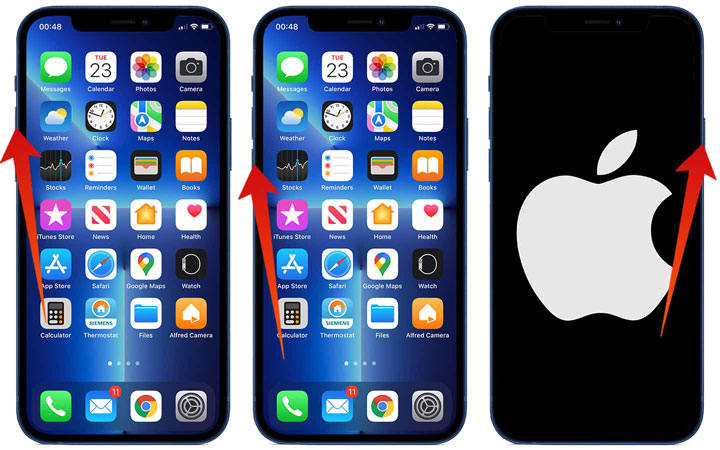 This method is workable for iPhone X, iPhone Xs, iPhone XR, iPhone 11, iPhone 12, and iPhone 13.
Way 3. Repair iOS System Issues with iToolab FixGo
If your iPhone is wet and both of the above-mentioned methods failed to work, this means that your iPhone is facing a system issue. And nothing is better in resolving these system issues than FixGo. FixGo is a tool designed primarily for resolving any system issues faced by your Apple devices. Whether it is an iPhone, an iPad, or an Apple TV, FixGo knows to resolve them all.
FixGo offers hundreds of exciting features to solve your everyday iPhone problems. Since Liquid Detected in Lighting Container can be a software problem, you can get it resolved using FixGo just like any other software problem, such as:
Black screen
White screen
Spinning circle
iPhone stuck in boot loop
Update failure
OS issues
iPhone failed to turn on
Restore failure
What's more interesting is that FixGo is extremely easy-to-download and use. With FixGo, all you need are three steps, and your iOS will repair itself.
Fix 200+ iOS/iPadOS/tvOS Issues in Easy Steps
Fix liquid detected in lightning connector in 3 steps.
Fix iOS system issuse without data loss and technical skills.
Support all iOS devices and versions.
Step 1: Connect your iPhone-facing software update problem to your PC and click Standard Mode and Fix Now on FixGo. This will initiate the repairing process.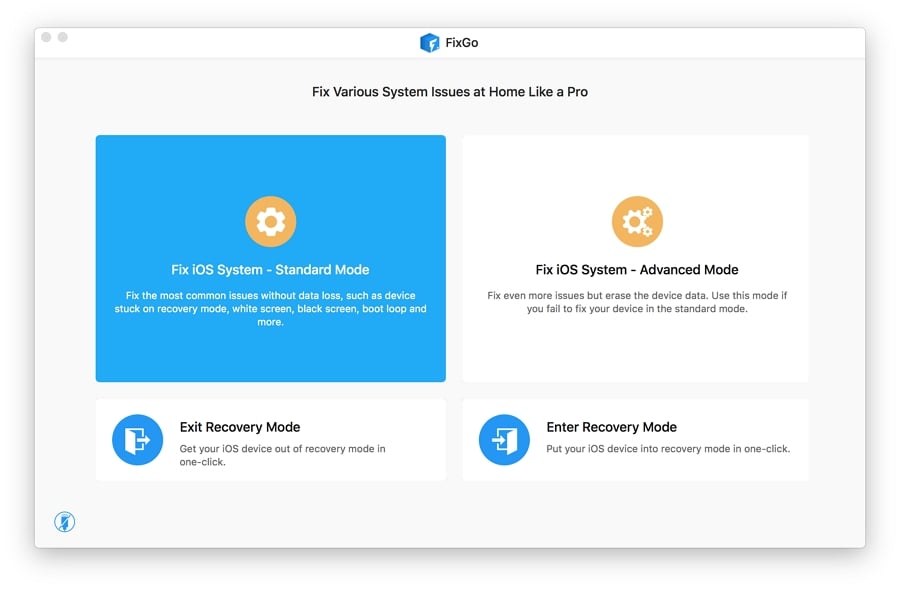 Step 2: Click Browse and find the latest firmware package to download it.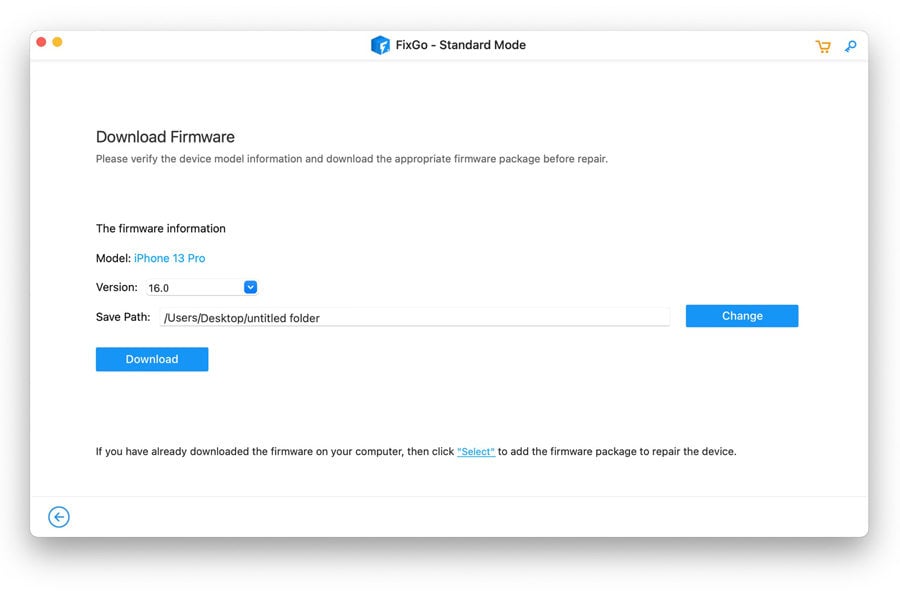 Step 3: On your PC's screen displaying the FixGo interface, click Repair Now. FixGo will shortly begin resolving the issue of Liquid detected in the lighting connector error on your iPhone.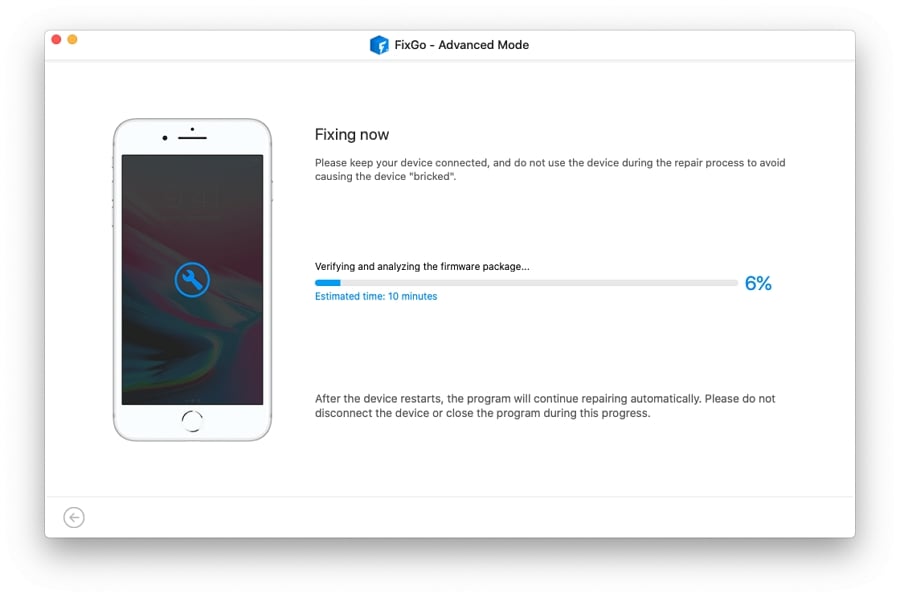 Although FixGo can solve the most complex of your iPhone problems, there can be damage at times that it, too, cannot resolve. These problems are particularly related to hardware malfunctions. If your iPhone's hardware has been damaged, then we would recommend you to visit your nearest Apple Store to get it fixed.
Bonus Warnings When iPhone Says Liquid Detected in Lightning Connector
What Are Avoid to Do When Liquid Detected in Lightning Connector?
You may want to dry off your iPhone quickly. However, instead of being haste, you should show patience and especially avoid doing these three things with your iPhone:
Avoid using compressed air to dry your iPhone as it contains liquid expectorants.
Do not dry your iPhone using a cotton swab.
Prevent from using a hair dryer or any other hot device as your phone's delicate components can easily get damaged.
When to Use Emergency Override?
Emergency override is a beneficial option that you can use to get rid of Liquid Detected in Lighting Container error. However, there are certain ideations to use this feature. To use this feature, plug in your iPhone and once the error displays itself, tap on Emergency Override. With this option, you can charge your phone even if it is harmful to its health. However, the only time you should be using this feature is when you are in a state of emergency, and no other option seems to be working out.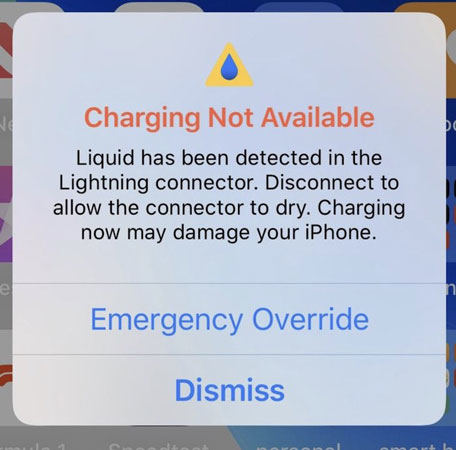 Conclusion
This guide presented you with a common iPhone problem: an error is saying Liquid Detected in Lighting Container display itself on the iPhone screen. To outer this error, this guide presented three different ways, among which the most feasible is using FixGo – (By iTooLab). FixGo solves all o your iPhone problems and saves your precious time by dealing with more than 200 issues faced by iPhone daily.