RecBoot is one of the most popular tools to help iOS users enter or exit recovery mode in a single click. The program is very popular because it is completely free to download and use and it is a convenient way to put an iOS device in recovery mode if the hardware buttons are not an option.
But RecBoot has been known to have functionality issues and sometimes just doesn't work the way you want it to. In this article, we will look at some of the most common problems associated with RecBoot and how to overcome them.
Common Issues on RecBoot Not Working on Computer
Ordinarily RecBoot is a very simple tool to use. You just need to run it on your computer, connect the iOS device and then choose either "Enter Recovery Mode" or "Exit Recovery Mode depending on what you need. But sometimes, RecBoot can present some issues including but not limited to the following;
RecBoot will not open
RecBoot fails to detect the connected device
The iPhone doesn't enter or exit recovery mode
RecBoot says "no device in recovery mode found."
You see the error message "RecBoot not working itunesmobiledevice.dll/QTMLClient.DLL system error"
RecBoot fails to work on Windows
RecBoot says "access to path is denied."
RecBoot says, "connect fail"
You see the error message "net framework error"
You see the error message, "unhandled exception error."
RecBoot fails to detect or is incompatible with new devices
Tips to Fix RecBoot Not Working Issues
If you are experiencing any of the issues we have outlined above, there are four solutions that you can try. Let's look at each solution in a bit of detail;
1. Download the Missing Files to Fix RecBoot Not Working
One of the most common reasons why RecBoot is not working properly is because there are missing files in the program's folder. These files are often "QTMLClient.dll" and "iTunesMobileDevice.dll."
Follow these simple steps to try and resolve the issue;
Step 1: Begin by downloading these two files.
Step 2: Then, move the files to the RecBoot.exe folder
Once this is done, open RecBoot to see if the issue has been resolved.

2. Fix the Net Framework RecBoot Error
If the first solution doesn't work or the two files are not missing, then you can try the following steps to fix the NET Framework RecBoot Error. Follow these simple steps to do it;
Step 1: Download the Net Framework RecBoot Error.
Step 2: Install it on your computer. Once it is installed, it will run a diagnostic analysis to determine the problem and quickly fix the solution.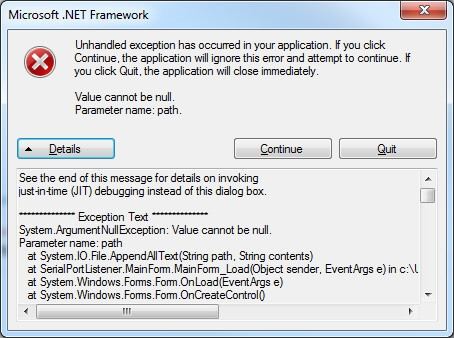 3. Update RecBoot
If the two solutions above don't work, then you should try updating RecBoot. Using an outdated version of the program can cause various issues with the program. The current highest version of RecBoot is 2.0, but most people have the 1.3 version. If the version you are using is lower than both, then you need to upgrade RecBoot.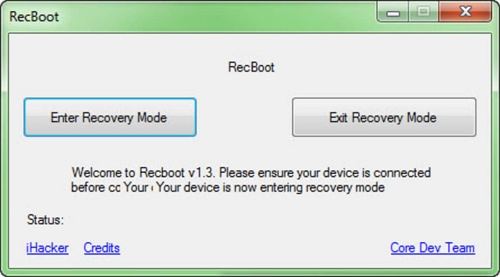 Is There Any Working Alternative?
If RecBoot still wont work no matter what you try, it is time to consider using a working alternative. One of the best ways to fix any problem your iOS device may be facing is iToolab FixGo. This is a third-party iOS system repair tool that can help you enter or exit recovery mode in a single click as well as fix any iOS system issues that the device may be having.
Install FixGo on to your computer and then follow these simple steps to use it to enter or exit recovery mode in a single click;
Step 1: Run the program. Connect the iPhone to the computer and once the program detects the connected device, select "Exit Recovery Mode" in the main window.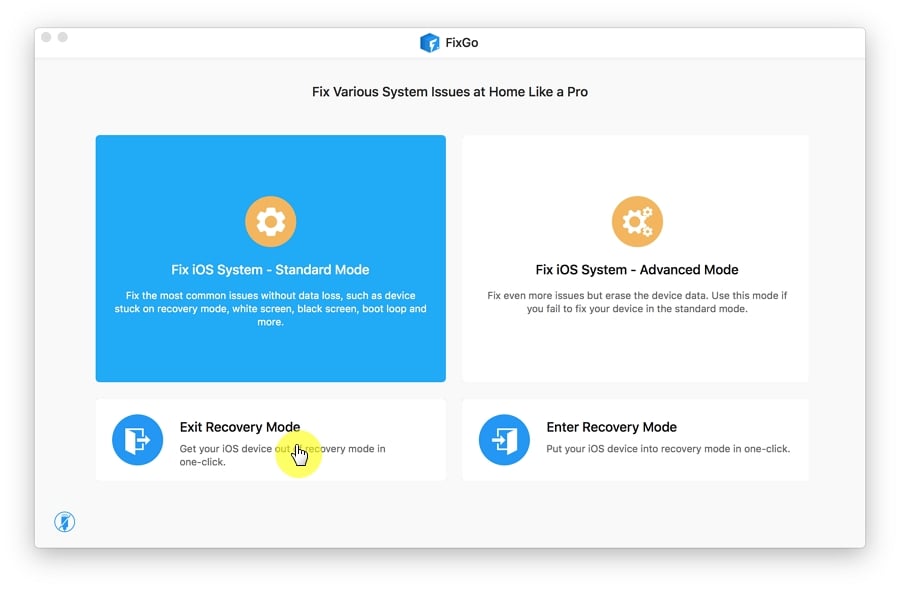 Step 2: Wait for the program to exit the recovery mode on your device.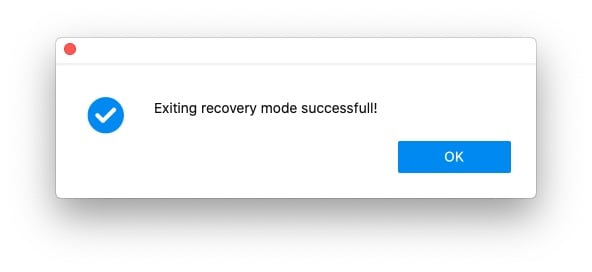 To enter the recovery mode of your device, click the "Enter Recovery Mode" from interface of FixGo.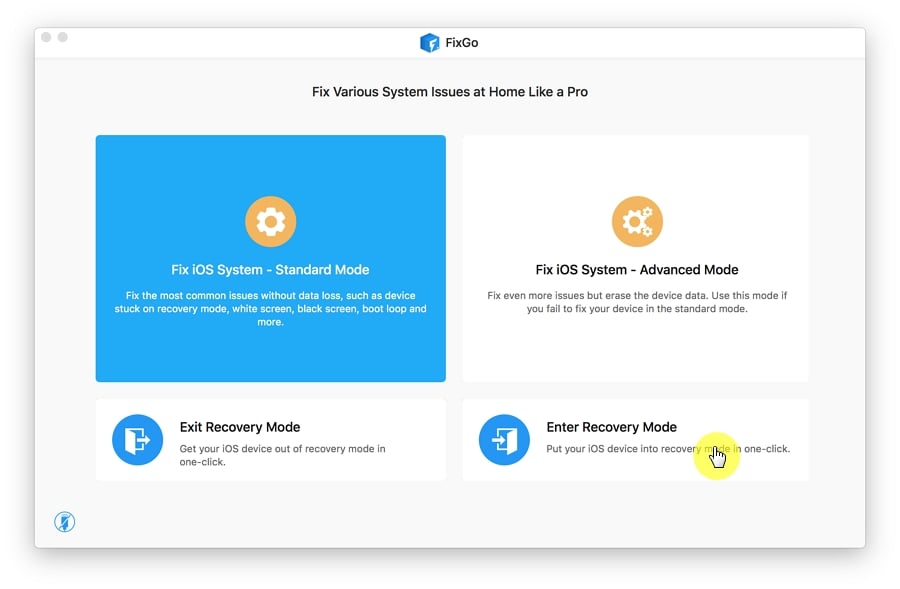 The process will take just seconds and the program will notify you when the process is complete. The iPhone will now in the recovery mode.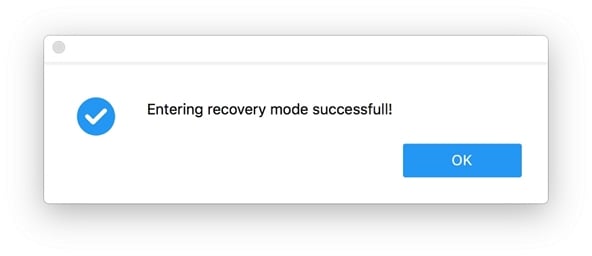 The following are its main key features you may want to know:
Fix more than 200 of the most common iOS issues including an iPhone stuck on the Apple Logo, iPhone not turning on, iPhone that is stuck on the blank screen and more.
You can fix the device using the standard mode without losing data.
Enter and exit recovery mode when the device's hardware buttons will not work.
Downgrade the iOS without iTunes easily.
It is compatible with all iPhone models and all versions of iOS including iOS 14.
Conclusion
Although RecBoot can be a great tool for entering or exiting recovery mode, it is not unusual for it to experience problems. The solutions we have outlined above can help you get RecBoot to work again and if you they don't work, you can use FixGo to enter or exit recovery mode. FixGo is also one of the best ways to fix all iOS issues.
Let us know if one or more of the solutions above have helped. Any questions you may have on the function of RecBoot are also welcome. Just post them in the comments section below and we'll do our best to help.