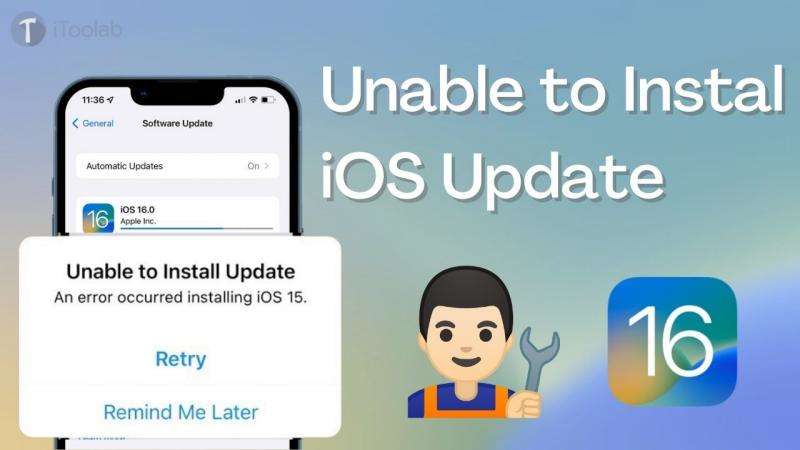 A new iOS version always comes with some new features that attract a lot of iPhone users when Apple releases it. Again a lot of people start getting stuck with issues or minor bugs with the new iOS 16 update which makes them unable to install the iOS 16 update. Whenever they try to install the latest iOS 16 update, they get an error message saying "unable to install update an error occurred installing iOS 16". Luckily, there are ways to fix iOS unable to install iOS update errors. In this article, we are describing how to fix iOS 16 unable to install updates on iPhones.
Part 1: Why Is My iPhone Unable to Install iOS 16 Update?
For various reasons, your iPhone is unable to install iOS 16 update. Below we are giving the major reasons for iOS install issues:
WiFi network issue is the first thing that stuck your iPhone on the software installation screen.
Having not enough space to download the latest iOS update is the second thing.
If installed and enabled, turn off the VPN on your iPhone.
The third thing is that the 16 is not a supported device.
Beta iOS installed device users have to wait for matched iOS version release publicly because they won't get the Public iOS version at the same time on the Remove Beta profile.
Part 2: How to Fix iOS 16 Unable to Install Update on iPhone?
To fix iOS 16 unable to install the update on iPhone, you can try some fixes. Here are some of the fixes given below:
1. Check iPhone Storage
If you don't have enough iPhone storage, it can cause you not to be able to install the update when upgrading to iOS 16. In other words, it can be a hint that the storage of your device is not sufficient for the process completion when you get errors while updating to the newest iOS. Hence, checking it by heading to "Settings > General > iPhone Storage" will be our first suggestion to you. If you are not having enough space, you will end up with incomplete and erroneous update issues since the upgrading process takes some space.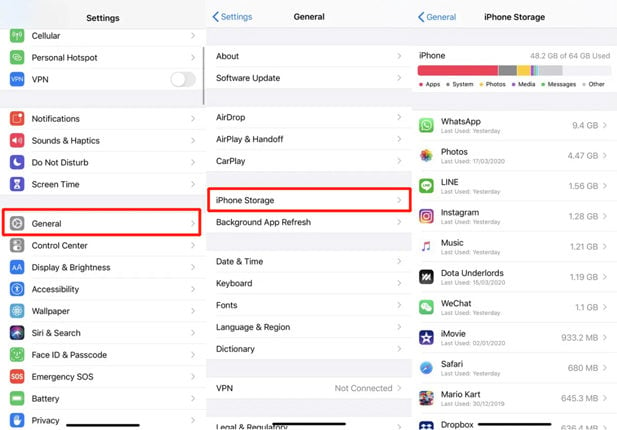 2. Delete the Downloaded Firmware and Then Try Again
You can try this tip if storage is enough after cleaning the space but you are still not able to install the update on your iPhone for the message "Unable to Install Update An Error Occurred Installing iOS 16". It asks you to remove the downloaded firmware and after that try to upgrade to the iOS version again. Here are the steps to delete the downloaded firmware and then try again:
If you have an earlier iOS version than iOS 11:
Go to "General" after opening "Settings" on your device.
Tap "Manage Storage" after tapping on the "Storage & iCloud Usage" tab.
Including the latest firmware update, you can now see a list of all the apps that are installed on your device. Now, click on it.
Tap on "Delete Update" and confirm the removal after this.
If you have iOS 11 and later (Including iOS 16):
Tap on "General" after opening "Settings".
Go to the "iPhone Storage" option to search the app list. Choose the iOS update once you find the app list and tap "Delete Update".
3. Check the Network Connection
The culprit is not only the storage. Chances are that the network connection is not good when your device says, "unable to install update an error occurred installing iOS 16″. Therefore, ensure to check it and switch to a stable Wi-Fi connection when you experience such an issue. You can try with another iPhone and if the other iPhone works fine, reset network settings.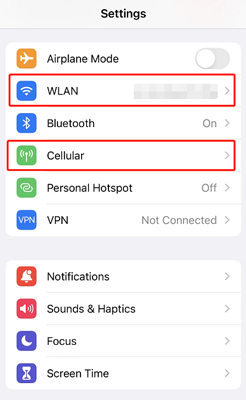 4. Force Restart iPhone
When your iPhone is stuck with such issues, forcing a restart of the device is always a sensible step believe it or not. When you become unable to install the update when upgrading iOS 16, we would suggest you follow the steps of force restart. Here are the steps according to different devices:
When you are having iPhone 8, X, 11, or 12:
You need to press the Volume Up button and quickly release it. With the Volume Down button, repeat the same as well. Hold down the Power button now and when you find the Apple logo coming on the screen, release it.
When you are having iPhone 7 and 7 Plus:
Make sure to press the Volume Down and Power buttons simultaneously for nearly 8-10 seconds if you are a user of the 7 series of iPhones. When you see the Apple logo on the screen, stop pressing the buttons.
When you are having iPhone 6 and earlier models:
Wait for nearly 10 seconds after pressing the Home button and Power button at the same time. When you see the Apple logo arising on your device's screen, you can release the buttons.
Part 3: One Click to Update iOS 16 with iToolab FixGo
You can try iToolab FixGo if you still fail to install and update iOS 16 on your iPhone. It is one of the best programs that lets you solve any iOS system issues with just three easy steps. Also, you can recover up to 200+ iOS 16 issues and bugs by using this program. It doesn't require you any passcode to reset your unresponsive iOS device. All iOS devices and versions are supported by FixGo. As it has the highest recovery rate, it will help you to recover iPhone unable to install update errors easily.
Steps to update iOS 16 with iToolab FixGo:
Step 1 Visit the official website for iToolab FixGo to download a compatible version of the software with the help of an internet-enabled computer system. Launch the software for operation after following the on-screen instructions to install the software. Connect your iPhone when iToolab FixGo opens and after that click on "Standard Mode". Tap on "Fix Now" to begin the process.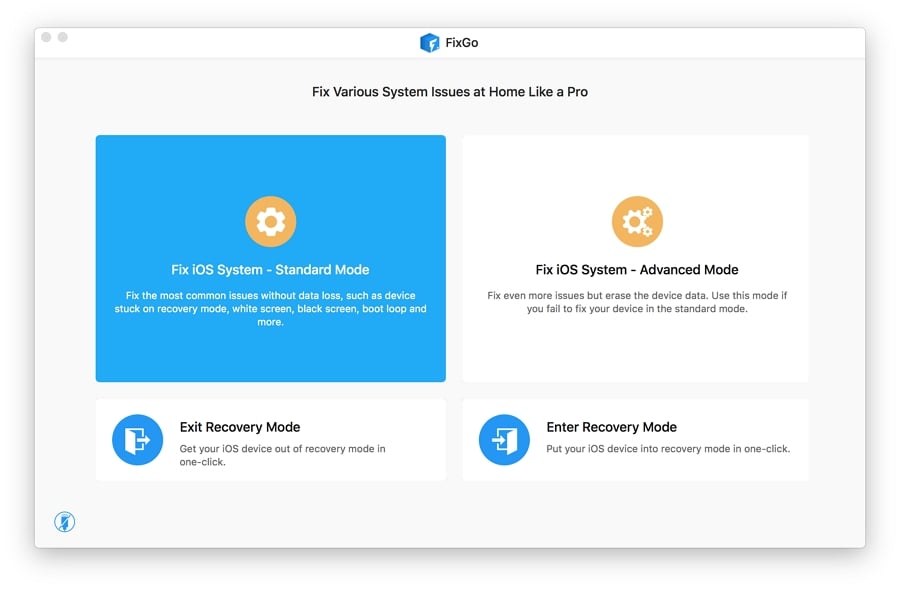 Step 2 FixGo will prompt you to download the latest iOS 16 firmware available for your device after completing the step above. Click the "Download" button after that.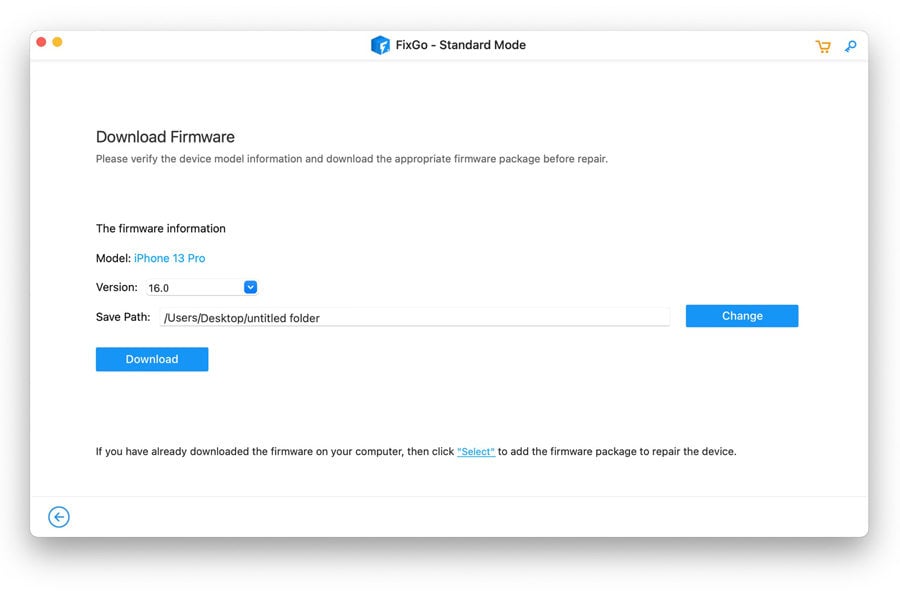 Step 3 A new interface with the repair icon will appear on your computer display screen after the download is complete. iToolab FixGo will automatically fix your iPhone once you click on "Repair Now". You have to wait for the process to complete and you will be done.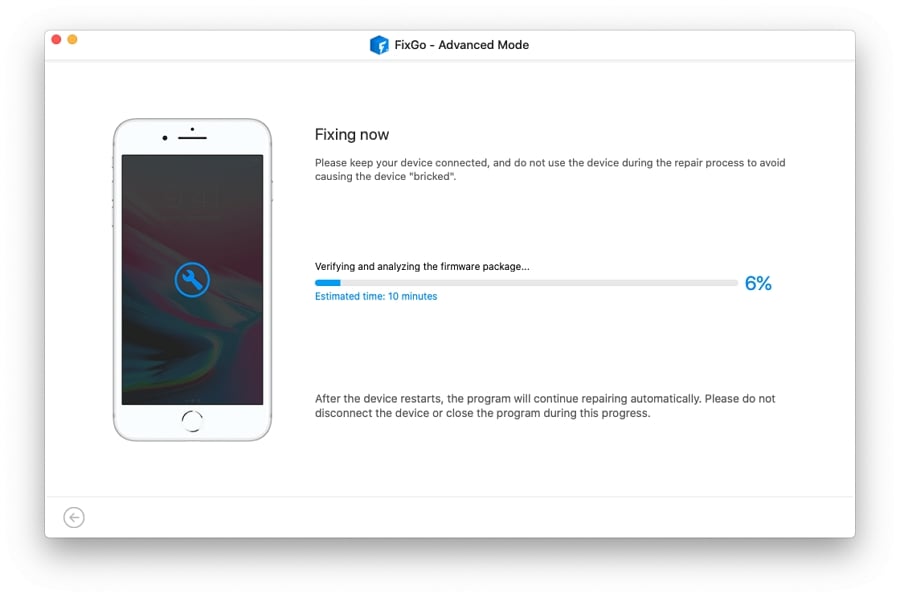 The repairing process will be completed in a few minutes, and your iPhone will be updated to iOS 16 without any data loss.
Conclusion
In this article, we have described how to fix iOS 16 unable to install updates on iPhone. Among the fixes, we would highly recommend you use iToolab FixGo because this tool is designed to fix all kinds of iOS issues with no data loss. The quickest solution is offered by this tool. So don't panic and try out this tool.