Lovoo is undoubtedly a useful application for dating and chatting. It helps you get to know more people according to your personality and likings. But the problem is that it restricts your location, and there is no way to change the location officially. Therefore, we are here with a quick guide on how to change Lovoo location on iPhone and Android.
Part 1. Benefits of Changing Your Location in Lovoo
There are various benefits of changing your location in Lovoo, which is why people find different ways to tweak the location to wherever they want.
A. Increase in Matches
The first benefit of changing your location in Lovoo is that your matches are increased. The people from the new location can also be matched to your profile, and you have more chances to meet new people. You have more options to choose from and select the best match for yourself.
B. Access to New Profiles
After changing the location, you can access new profiles. You get access to the profiles of the new location, which you cannot access without changing the location. Therefore, you have some new people to chat with and date. There could be a better match in this location.
C. Ease of Travel
If you can change your location on Lovoo, then no matter where you are, you can find the matches and people in that area. It eases travel and finding more people. For instance, if you are traveling to a city or country for some time, you can find people nearby and meet them by spoofing the location.
Part 2. How to Change Lovoo Location on iPhone Or Android
We already know that there is no official way or option to change Lovoo location on the application. The only way is to use a third-party location spoofer to change your positioning. Keep in mind that you cannot use any third-party tool because you can get caught or banned. It must be a reliable software or tool that can spoof the location without getting caught.
There are different applications for Android and iPhones, so let's discuss them separately.
For iPhones:
iToolab AnyGo is the most suitable GPS spoofer that can change Lovoo location in no time. With only one click, your current location is set to the desired location. It is not only useful for Lovoo, but you can use it with various other social applications, games, etc.
You can choose any location or create your own path. It makes it easier to move on the location using its joystick. It supports all iOS versions and iPhone models. The best part is that you can change the location of multiple devices at a time, and you will never get caught due to its safe and trace-free location spoofing.
You only need to install it. There is no need for jailbreaking or any tweaks in the settings. The best part is that you can move on the map as you like. You can walk, run, jump, and teleport with one click. You can find the people on Lovoo after spoofing the GPS. It will show you new matches, new profiles, and icebreakers.
Step 1 Download and install iToolab AnyGo on your computer. Once it is installed, launch it.
Step 2 Click on the Start button. Now, click on iOS for iPhones.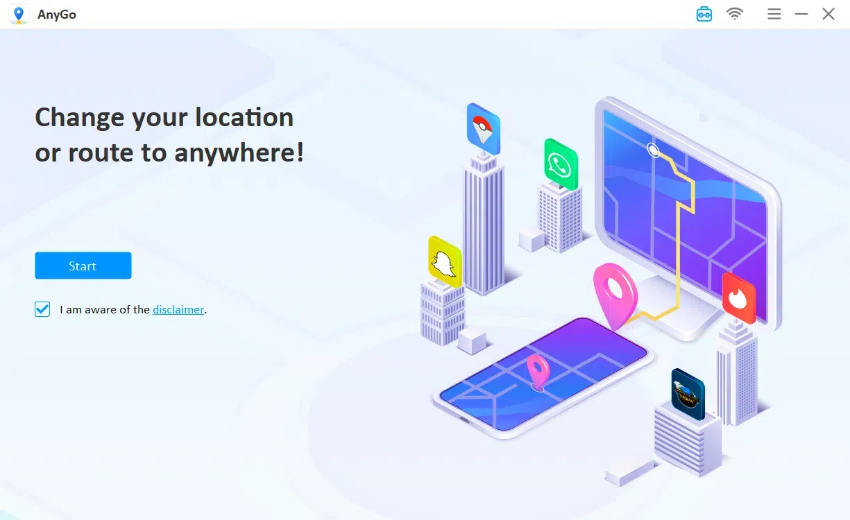 Step 3 Select your device system and then connect your device with WiFi or USB cable.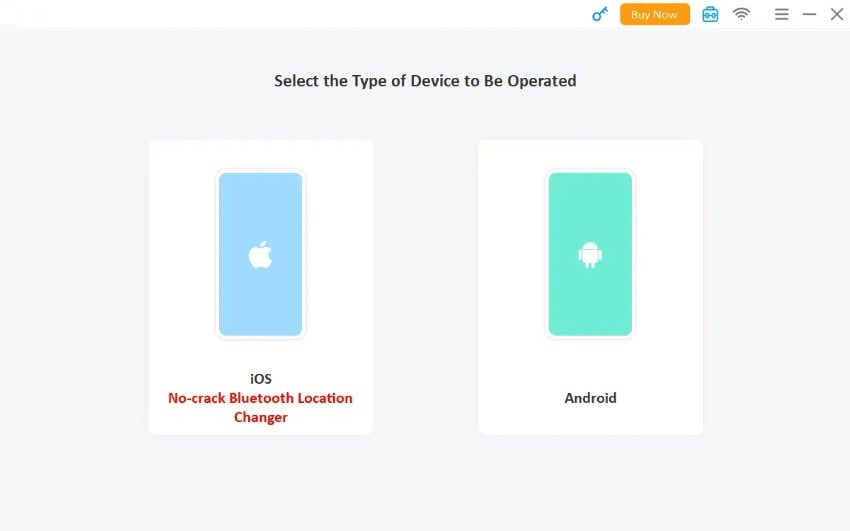 Step 4 You are ready to change the location using the tool. Click on Teleport and select the location you want.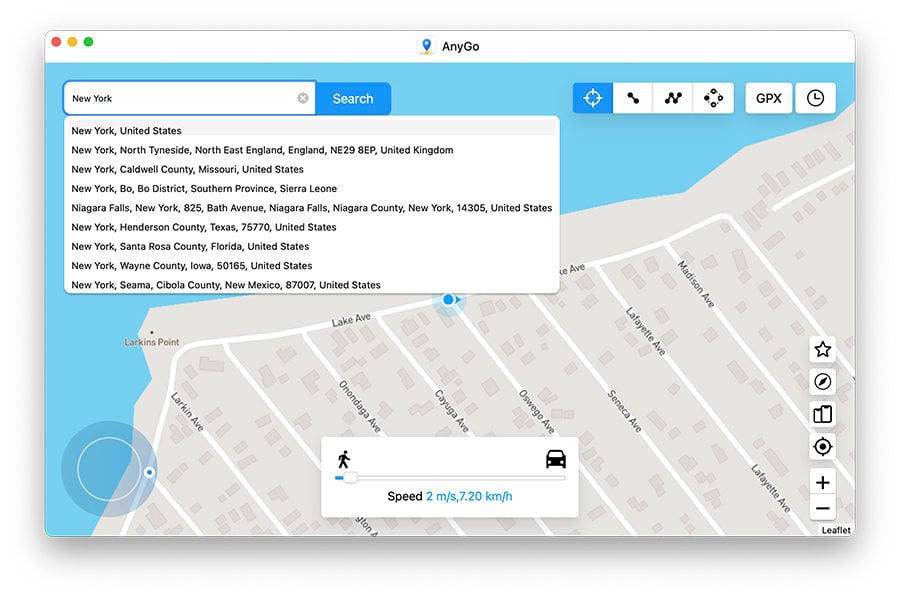 Step 5 Click Go. It will instantly change the current location of your device. Now, you can also move on the map on a route automatically or use the joystick.
For Androids:
For Android phones, you can use Fake GPS. It is an application available on the Play Store. It helps you change the current GPS location of your device, which helps you get the desired location and matches on Lovoo.
Step 1: Install the application on your Android device and launch it.
Step 2: You will see your current location. Search for the desired location and select it.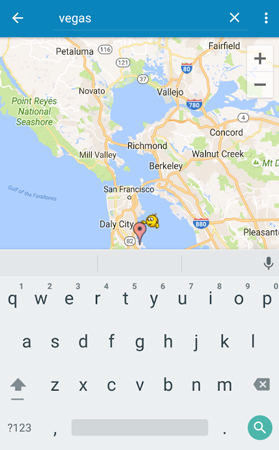 Step 3: Tap the Play button, and your GPS location will be changed to the desired location.
FAQs about Lovoo Dating App
Q1: What is ghost mode on LOVOO?
Ghost mode is a special feature on Lovoo that you can enable from the Privacy Settings. When this mode is enabled, you do not appear in the profile views if you view any profile. Your profile becomes invisible in the views section, and it is shown offline.
Q2: How does an icebreaker work?
If a user likes any profile, he/she can send an icebreaker. It is a short message (250 characters maximum) from the author to talk with the recipient. The recipient receives a notification. You are allowed to open one icebreaker at a time to ensure equal opportunities for every user. After opening it, you can check the photos of the author to know more about him/her.
Q3: How should I write my Best Picks?
You must send a short, humorous, relatable, charming, and original message to the Best Picks. But before doing that, check the profile. Find out the similarities and other things. It will help you talk on a relevant topic or ask something that the receiver would love to hear.
Conclusion
If you want to get in touch with more people on Lovoo other than the location you have set, you need to spoof your GPS locations. It is only possible by using reliable third-party GPS location spoofer software. You can use iToolab AnyGo for your iPhones. Install the software and spoof your location on any application without getting caught. It ensures safety and privacy and works without any hassle.
Spoof GPS Location on iOS/Android
Works well with LBS games and apps such as Pokémon GO.
Multiple modes to fake GPS movement.
Simulate walking, cycling or driving at a variable speed.
Spoof location of multiple iPhones simultaneously.