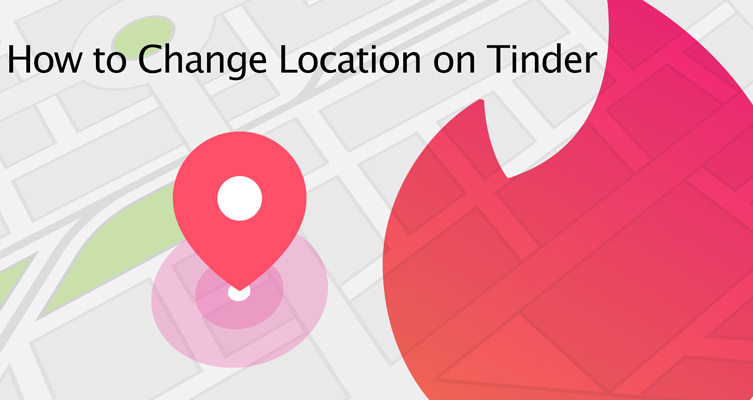 Tinder works by extracting your location from your phone's GPS service. The app then searches for possible matches for you within the search radius that you specify, from 1 to 100 miles. So if the perfect person is 101 miles away, you're out of luck unless you convince Tinder that you're actually in a different place than what your phone says. To get more swipes and matches in other cities on Tinder, we have to change the location of Tinder. In this article, we'll show you how to fake your location so that Tinder thinks you're somewhere other than where you are.
Bonus for Changing Your Location on Tinder
The good news for premium users is that by setting your location to a new place, you get a surprising rookie boost, which is a great way to get more matches. This can be a significant benefit to your visibility and is an unknown bonus for using Passport. This not like the Tinder boost that you get for 30 minutes. It lasts at least 24 hours, and within the period, if your profile gets significant followers, likes and matches, this boost will be there for few days, which is a great way of finding your match. The algorithm behind the scene works as follows.
When you get eligible for the boost, Tinder takes your profile and swaps with the top profiles, placing you high above the other in that area. From that, more and more people see your profile, and they start to engage with your profile leading to more matches than you got earlier. But mind you, this is an artificial boost to your profile. Unless you get a good match, it won't affect your profile in the long term. Nevertheless, this instant boost can increase your rankings, matches, likes, and followers permanently. The more matches you get higher the chances of finding your partner.
How to Change Tinder Location for Free
One of the biggest problems for iOS users is jailbreaking when it is needed to change the location. With the introduction of iToolab AnyGo, you can change the location on Tinder and use it without jailbreaking. It simulates the location and provides you the features to customize speed, route, and movement based on your preference which is very favorable for a location-based app like Tinder. For any location-based games or services, AnyGo is the recommended software.
Note: iToolab AnyGo has 3 free chances to help you change location on Tinder for free.
Best Location Changer for iOS/Android
168,282 people have downloaded it.
Change GPS location on iPhone/iPad in clicks (No Jailbreak).
Simulate GPS movement along any custom path with joystick.
Collect and import popular GPX route files for next use.
Mock GPS location on up to 15 devices simultaneously.
Works well with location-based social apps and AR games.
Fully support the latest iOS 16/Android 13.
Step 1 Open AnyGo and then connect the device to the computer. Click "Start" in the main window to begin, and you should see the device's current location.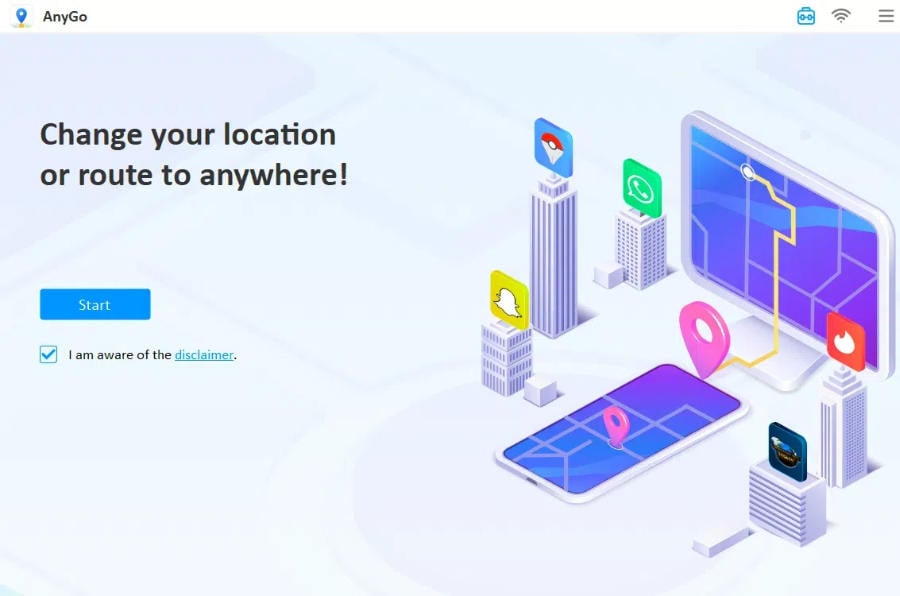 Step 2 Click on the "Teleport" icon at the top-right corner of the window and then enter the exact location you would like your device to teleport. Click "Search."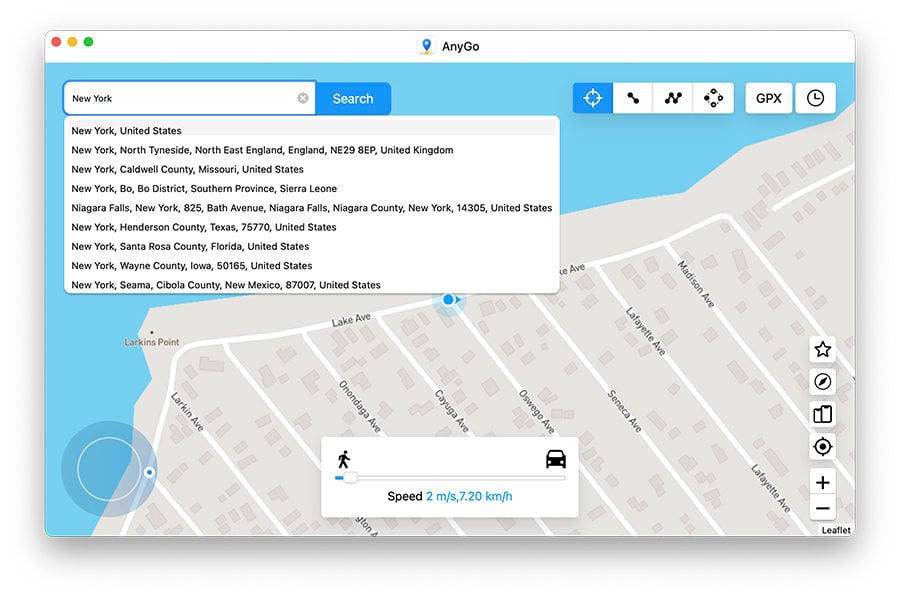 Step 3 You will see the coordinates of the new desired location in the popup that appears. Click "Go" to teleport the device to this new location.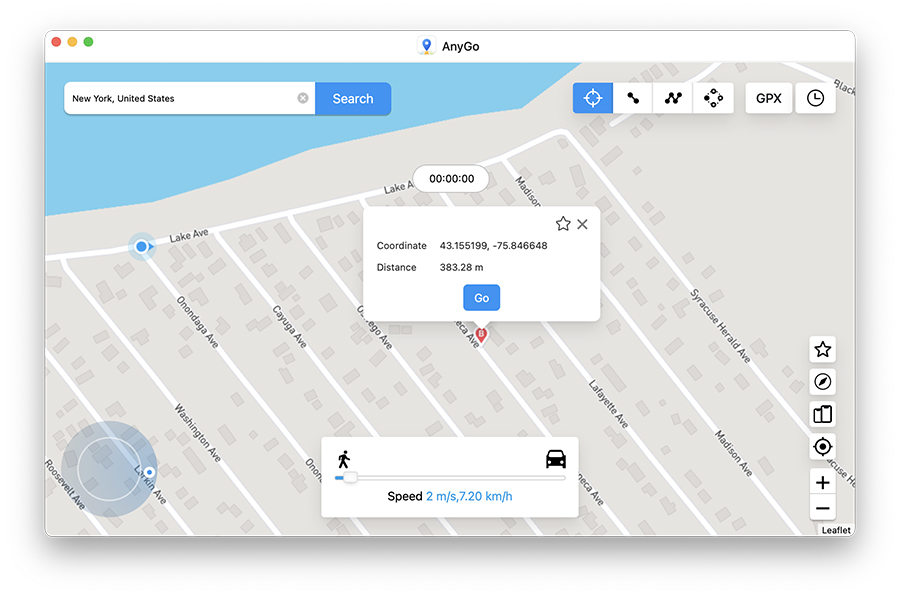 You can also check the video guide here:
Change Location on Tinder with Tinder Passport
The Tinder Passport is a feature available as part of the Tinder Plus and Tinder Gold subscriptions – but it has already been released for free in other situations. Users can search by city or put a pin on the map of a chosen region, start giving likes, matches, and start conversations with members at the selected destination.
– How does it work?
If you want to change your location and match with people worldwide, you need to subscribe to Tinder Plus or Tinder Gold. To subscribe, tap on the Profile icon > Settings > Subscribe to Tinder Plus or Tinder Gold, and you will have the Passport. Next, follow the below procedure to change the location.
Touch the profile icon
Select "Settings"
Touch "Sliding in" (on Android) or "Location" (on iOS)
Select "Add a new location" and change the location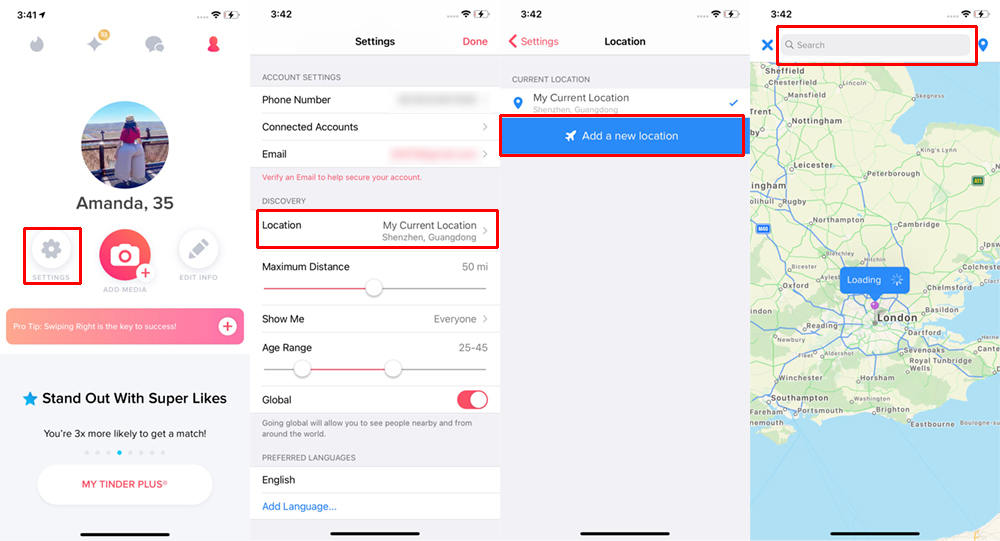 👍 Pros
The average length of conversations increases by 25%
Members who have been liked while using the Passport feature will be able to view your profile for up to one day
Can explore new options, and you can be inspired to travel
👎 Cons
The passport feature is only available to Plus and Gold subscribers
It is possible to tell if someone is using Tinder Passport or not
Also Read: Can I really get Tinder Gold for free? Check It
Other 2 Possible Ways to Change Tinder Location
Here are 2 possible ways to change your Tinder location.
1. Tinder Location Changer Android App
Due to the accessibility of GPS information on an Android phone, you can (quite) easily "fool" Tinder by making your phone tell you that you have physically moved to a new place. This method is a bit hit and miss (that is, it doesn't always work), but you can change your GPS location on your phone and try to trick Tinder in the process.
How-to-steps
Step 1: Download and install the Fake GPS app from the Play Store.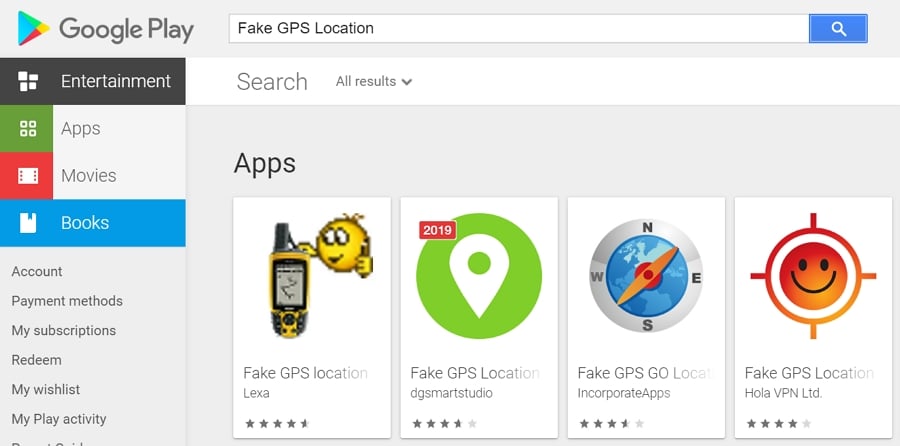 Step 2: Now open the Settings on your device and go to "Developer Options". Turn on this option.
Step 3: Turn in "Allow Mock locations" if your device has this option.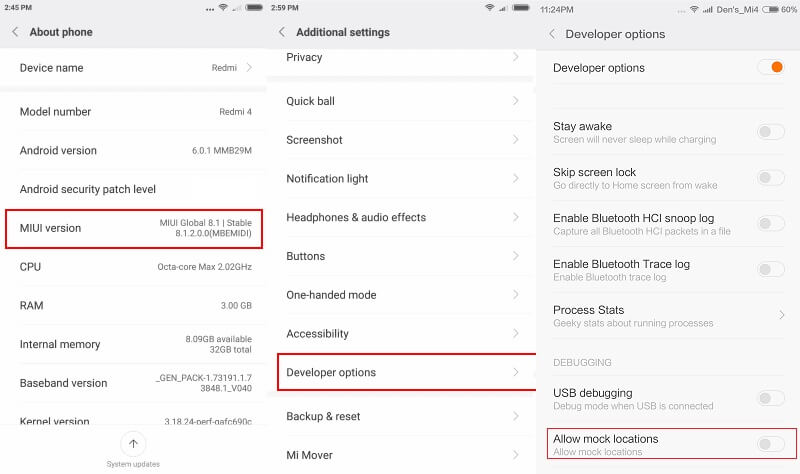 Step 4: Tap on "Select Mock Location App" and then choose the Fake GPS app.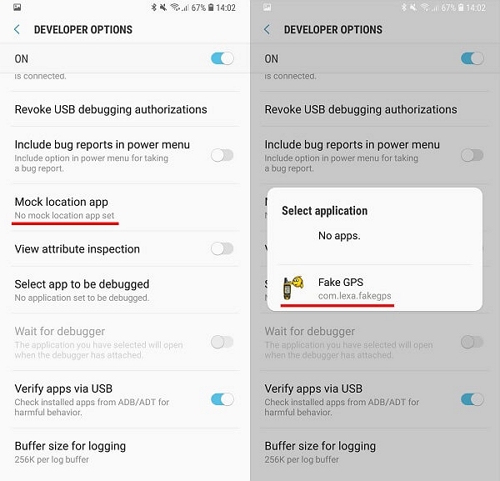 Step 5: Now go back to Settings > Location and in Location Mode, select "Device Only".
Step 6: Open Tinder and go to Settings > Discovery and then change the "Search Distance" to something else to allow you to force the App to get your new location.
2. By Changing Your Facebook Location
To manage the change or add the location within Facebook, we must enter the official Facebook page from our computer's browser. When entering the official site, we must enter our data such as email and password to log into our account. Once you log in, follow the below procedure.
After entering the account, we must see that in the upper right part, a thumbnail of the profile photo appears, where we will click on it to enter your account profile.
In the profile, we must look for the category "About me" and enter it; when we click, we will find that a new window opens with all the information that we provide to the Facebook profile and that our friends can view.
We look for the option "Places where you have lived," thus modifying them and adding different places to the same option.
In the option "Current City," you will enter where you currently live, which will help us by indicating the possible place when entering the first letters.
You can also modify the privacy that it obtains, where you can choose who will see your current location in the "world" icon.
By modifying all the aspects, you can finish by clicking on "Save."
Close Tinder and then restart it to allow it to detect the new location.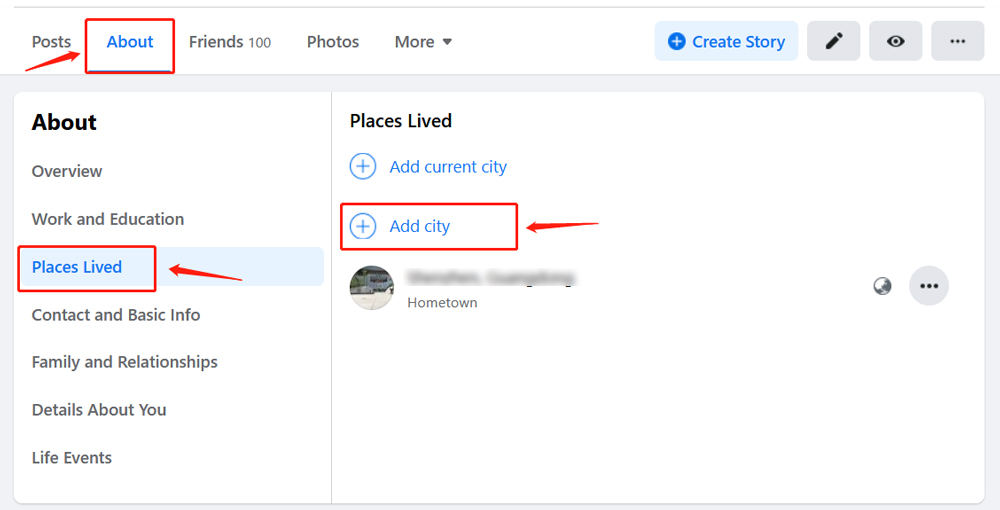 Hot FAQs You Need To Know About Tinder Location
Q1. Does Tinder Use GPS Location?
Tinder doesn't initially ask you where you are from because it knows, or at least thinks so. Tinder works by extracting your location from your phone's GPS service. Whenever you are on the phone, Tinder picks the location from GPS depending on the permissions you set on the Tinder app. So based on the location, Tinder matches the profile. To find the best matches for you, it is important to travel to different locations or even fake the location.
Q2. How to Hide My Location on Tinder?
Simply the answer is Yes. You can hide the location only if you are a Tinder premium user. For free users, the option is not enabled. In Tinder Plus and Tinder Gold, you can find an extra section on the app to control your profile. From there, you can control whether to show your location or not. The other option is to remove any permissions granted to Tinder. By removing the location permission from Tinder, your location won't be visible to others. But, remember, Tinder is a location-based service. So if you following the last option, in the long term it won't be a success.
Q3. How to Turn off Location on Tinder?
There is an option in Tinder to turn off the location on both Android and iOS. For that, go to Settings, scroll down until you find the Tinder app. Once you find it tap on it and select a location. There are 4 options that you can use to control the access. You can use the "never" option to disable the location access from Tinder. To re-enable it, you need to follow the same procedure.
Q4. Does VPN Change Tinder Location?
No, VPN can't help you change location on Tinder, it can only help you change IP address which is useful for the user who live in the country that block Tinder app.
Conclusion
That's it, you should know how to change location on Tinder. To change Tinder location on our iPhone, iToolab AnyGo is the best way to help you in seconds. No technical expertise is required, this software is fairly easy to use. More importantly, it doesn't require a jailbreaking process so your data will remain safe.