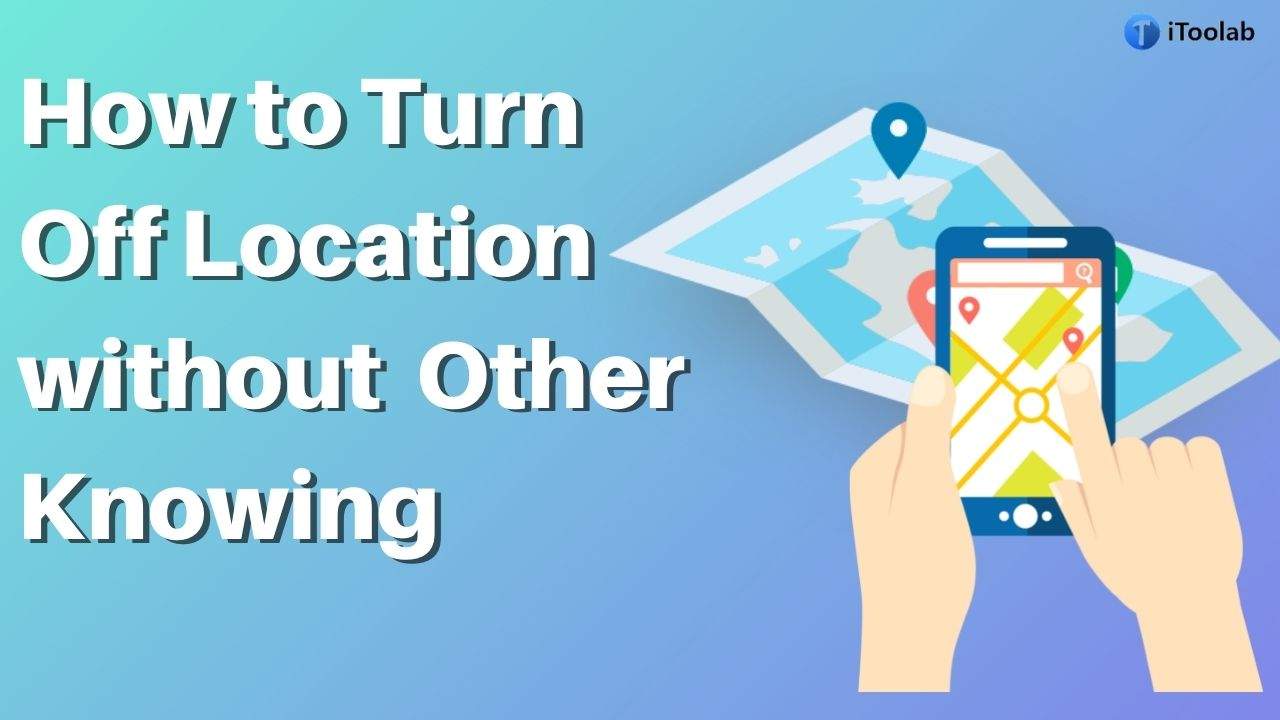 A lot of time we want to go on the stealth mode so that nobody could know where we are, if this is the condition with you, you need to continue reading this article. Here in this article, we are telling you how to turn off location without the other person knowing.
We have answered every basic question that people are asking regarding location sharing, and how to turn off your location so that no other person can find out your current location. iPhone is very much a secured device, so you need to keep in mind that while applying every step you are careful about what are you doing.
Can Your iPhone Be Tracked If Location Services Is off?
There are many cases under which your phone can be tracked. But once the GPS is turned off on your Phone, you cannot track your Phone anyway. The basic thing you understand from this is to know your location you got to turn your Location settings on, but if unfortunately, it is off in any case, there can be no other way to track your iPhone.
How to Turn Off Location without the Other Person Knowing?
Here are top 4 tips can help you turn off iPhone location without anyone knowing.
1. Turn On Airplane Mode
This could be the easiest and the quickest thing you can do on your Mobile phone to turn off the location without the other person knowing. When you turn off the location in your phone, the network connection is totally blocked, which means there will be no internet, no network connection on your phone. So, there is no other way to track your phone once it is on Airplane mode or Switched off. Down below there is a step-by-step process to show you how to turn on Airplane mode in your iPhone.
Method 1: Swipe up on the home screen > you can see an icon having an airplane on it. Tap on it to activate airplane mode.
Method 2: Go to the "Settings" app> Tap on "Airplane Mode" to turn it on.
2. Turn Off 'Share My Location'
This could be an interesting way as "Share My location" in iPhone already has a list of apps you included to share your current location. So, if you're trying to un-share the location of yours, check out the steps given below to know how to turn off the location without the other person knowing the iphone.
Note: this method is only going to work on iPhone having iOS 8 or above.
Go to the settings app of your iPhone, scroll a bit, and you'll find the "Privacy" option. Select it.
After selecting the privacy setting you need to find an option saying "Location Services," select it to proceed.
After selecting locations services, you will find the "Share My Location" option. Tap on it.

Now on the "Share my location" option, toggle the enable button to shut off location sharing.
3. Stop Sharing Location on Find My App
Find my App in iOS gives you the facility to share your phone's location with your family members. So, with this app, any of your family members can have a look where is your current location besides they must be included in the list. Check out the way down below to know how to stop sharing location without them knowing.
Open the "Find My" app on your iPhone.

Select the "Me" icon located at the bottom of the corner. Now all you have to do is switch off the "Share My Location" tab.

You also have an option to remove the individual members who are on the "Share my location" app list to have the access to your location. All you have to do is go on the "People" option and select the people from the list followed by selecting "Stop Sharing My Location."
4. Use GPS Spoofer to Change Location
Many tools in the market are enough capable of spoofing your current location. These are so high-tech that you can even show your location as you are walking down the street while in reality, you are chilling at home. So, this can be another way through which you can spoof your current location, and probably nobody's going to find you out. One of the professional and useful of them is iToolab AnyGo.
Best Location Changer for iOS/Android
168,282 people have downloaded it.
Change GPS location on iPhone/iPad in clicks (No Jailbreak).
Simulate GPS movement along any custom path with joystick.
Collect and import popular GPX route files for next use.
Mock GPS location on up to 15 devices simultaneously.
Works well with location-based social apps and AR games.
Fully support the latest iOS 16/Android 13.
Step 1 Download it on the PC and connect your device to PC. Now click on "Start".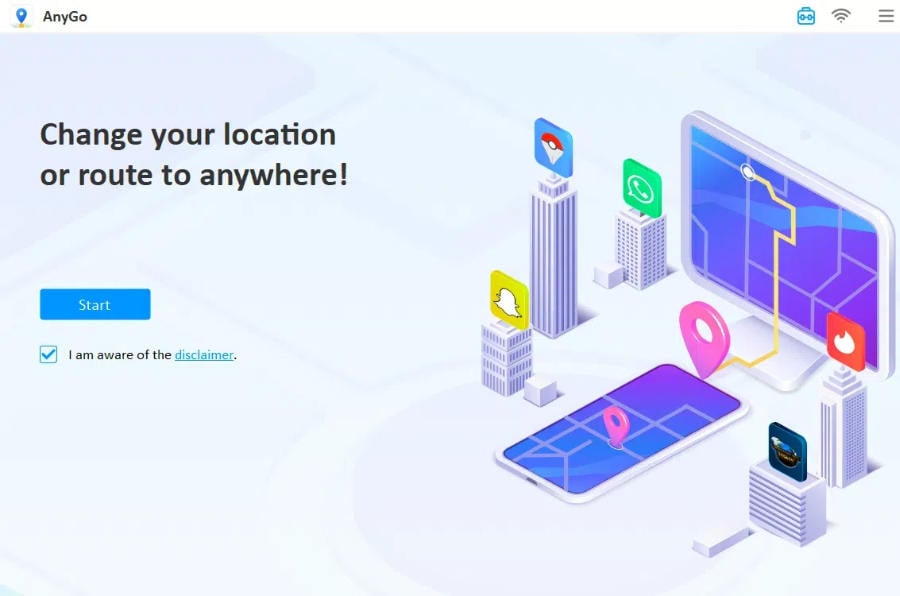 Step 2 A map will appear showing your current location. Choose "Teleport" icon and enter the desired location in the field given.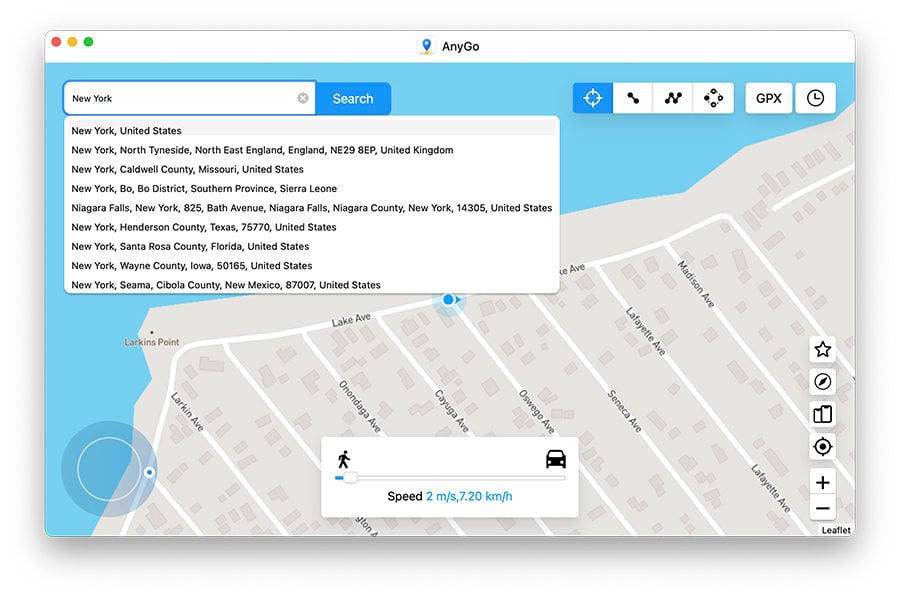 Step 3 The program will understand and show a pop-up for the location. Click "Go" and that's it!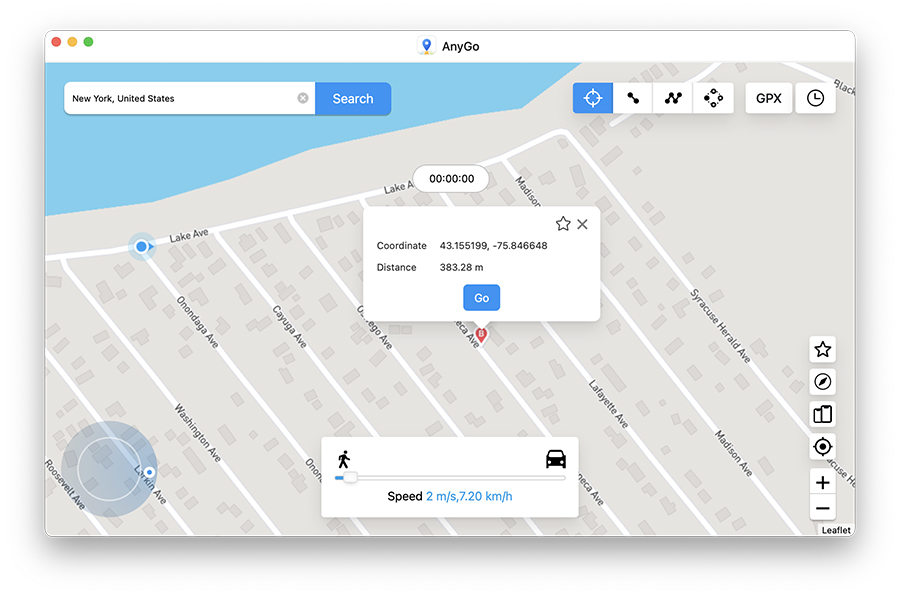 5. Using Another iOS device to change location
Sharing location to another device is one of the most amazing features of the iPhone. Let's see how we set up the setting to do it.
Open the setting app on your iPhone followed by tapping on your Profile. After that, you need to toggle the "Share My Location" to switch ON.

Now get another iPhone, and open the "Find My" app on it. Now to know your location of the actual phone you can also set a label for it.
The last step is to go on the list of people to share the location with, and select the person with whom you want to share the location.
Once done, this iPhone/iPad will sharing location with your family or friends. You no longer need to worry about others knowing your location.
Also Read: How to Turn Off Life360 without Anyone Knowing
FAQs
Q1: Why can't I see someone's location after they shared it with me?
There are some reasons might cause this problem:
Your friend's phone may have been turned off.
Location services that your friend's phone may have turned off.
Your friend's phone is not connected to the network.
Q2: If I stop sharing my location with someone will they know?
If you've stopped sharing location with your friends then they will not receive the notification when you remove them. But you will see the text that you stopped sharing location with someone.
Q3: What does no location found on iPhone?
It means your iPhone is not connected to network or loses service, and your device unable to detect your current location.
Conclusion
This was quite an interesting article for the iPhone users as many a time there are circumstances when you want to turn off your location to hide from others. So, in this article, we told you how to turn off location without the other person knowing iPhone. After reading this article you'll go on "Ghost mode", well, you have to apply it as well. All you need to do is apply all the steps one by one, and Voila!! You've vanished.