Anyone to tell me what are best coordinates to catch legendary Pokemon?

– From Reddit
Being a popular AR mobile game worldwide, right, the number of users of Pokemon is also growing year by year. But as a player, you may find that trying to find rare and legendary Pokemon is not an easy task.
To address this issue, we've compiled some of the best Pokemon coordinates for Pokemon Go to help you catch rare Pokémon and win Legendary Pokémon in battles! If you happen to be near these coordinates, you can go there. If not, you can also use a GPS location changer to do so. We will explain the details in this article. Don't miss this article!
Spoof to best coodinates in a click
168,282 people have downloaded it.
Change GPS location on iPhone/iPad in clicks (No Jailbreak).
Simulate GPS movement along any custom path with joystick.
Collect and import popular GPX route files for next use.
Mock GPS location on up to 15 devices simultaneously.
Works well with location-based social apps and AR games.
Fully support the latest iOS 16/Android 13.
6 Best Coordinates for Rare/Legendary Pokemon
By flicking a Pokeball, Pokemon Go includes finding Pokemon on the streets through the mobile and capturing them. In the whole world, Pokemon are distributed virtually. To see different types of Pokemon, players or trainers must roam around. We are introducing the hp CP Pokemon coordinates and popular Pokemon Go hotspots for rare and legendary Pokemon below:
1. Pier 39, USA
Coordinates: 37.808600, -122.409800
For the rarest spawns in the wild, this place is very popular. In this place, you can evolve your Pokemon without any particular event. Here, you will also witness high CP Pokemon. At the same time, you can account for multiple spawns. Rare Pokemon such as Dragonite, Snorlax, Metagross, Gyrados, and other Rare Water-type Pokemon also. Almost every Pokestops activated with Lure Modules is witnessed by this place.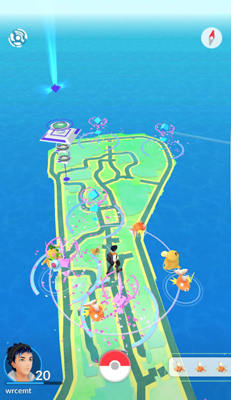 2. New York, USA
Coordinates: 40.755205, -73.982997
In all Pokestop, this place experiences Lure Modules active every time. You know its value as you will never find a place where all Pokestops are active with Lure Modules if you play Pokemon GO. Many spawns of this area are attracted to the attribute of this place. High CP Pokemon are also guaranteed in this area.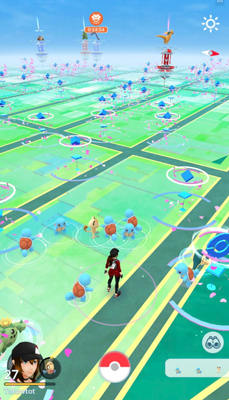 3. Chancay, Peru
Coordinates: -11.562800, -77.270000
For various Rare Pokemon, this place in Peru accounts. Per day, this place can give you over 10 Heracross. You can also get high CP Pokemon from the wild every day. For Spawn and Clusters, Chancay is the best hotspot for Pokemon Go.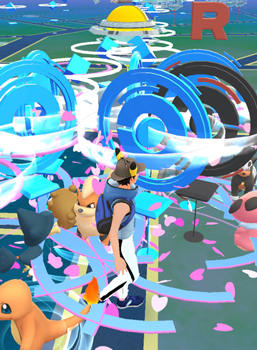 4. Consolacao, Sao Paulo, Brazil
Coordinates: -23.551200, -46.658400
For Rare Spawns, this place in Brazil accounts for the fourth position in this list. Here, you will get many rare Spawns. For High CP Pokemons and Regional Pokemon, this place is best. In this particular area, Pachirisu etc. of Heracross is extremely high. Also, you will be able to evolve many of your Pokemon here.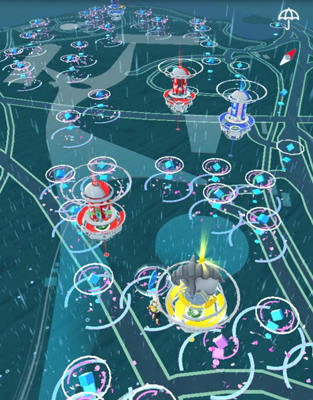 5. Japan
Coordinates: 36.574366, 139.238393
To spawn, this place in Japan is best. If you want to evolve your Pokemon and capture high CP Pokemon, then this place is great for you. Every time you spawn, you will find 10-15 Pokemon in the wild. A very high chance of catching "Shinys" is available here. You will not be able to find any gyms here which is the one issue at this place.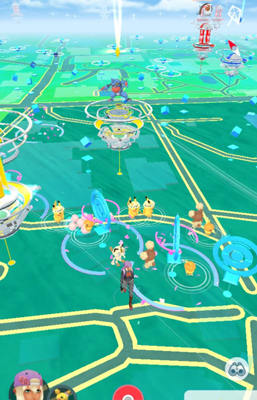 6. Dubai, Mall
Coordinates: 25.199514, 55.277397
You can catch more legendary pokemon, Massusemon. Also, here are many gyms and pokestops for trainer to catch more pokemon or make friends here. Dubai mall is definitely one of the best places to visit!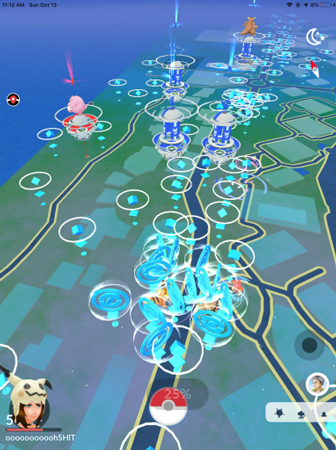 3 Best Coordinates for Raids Pokemon Go
It's time to talk legendaries as now we have talked about Pokemon Go coordinates for rare Pokemon. To pick up a legendary Pokemon, the following are the best coordinates for raids Pokemon Go to find and join a raid to get a chance.
1. Zaragoza, Spain
Pokemon Go coordinates: 41.6616, -0.8946
In Spain, Zaragoza is the best place for raids in Pokemon Go. You can explore and have a great time looking for raids because this culturally-rich city has many landmarks. You can have a chance at catching the raiding legendary Pokemon after you've won a raid.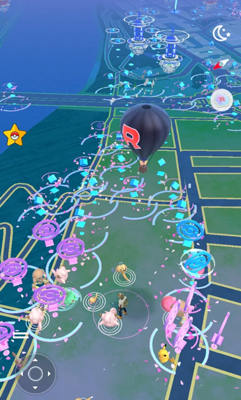 2. Indaial, Brazil
Pokemon Go coordinates: -26.89319, -49.22981
Indaial is another popular place to look for and take part in Pokemon Go raids in Brazil. Plenty of gyms are here that you can search for and find a raid with a spot for you.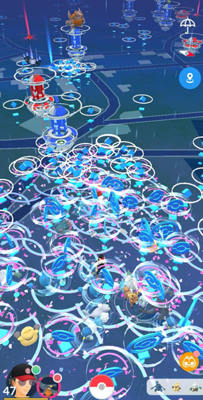 3. Tokyo, Japan
Pokemon Go coordinates: 35.669590, 139.699690
There you have it if you are looking for the best Pokemon Go coordinates in Japan. You'll find plenty of raids to participate in once you head to the given coordinates.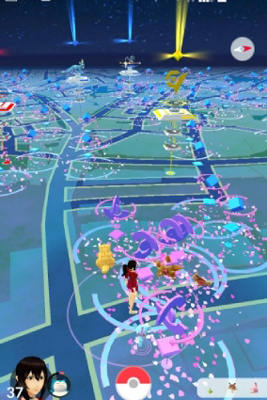 Best Coordinates for Spoofing Pokemon Go
There are some best GPS coordinates for Pokemon Go spoofing. For spoofing, some of the best coordinates are given below:
Pier 39 37.8095, -122.4101.

One of the best place for Pokemon go coordinates to firm not only Pokemon water type but almost all types.

Disneyland Tokyo 35.6312, 139.8809.

A good place with a lot of spawn and especially a lot of pokeparadas.

Pretoria -25.7544, 28.2326.

You can mostly take gyms and earn coins here.

Central Park 40.7803, -73.9630.

Here you can get a lot of spawn of everything Pokemon bug and plant.

Ibirapuera Park -23.584162, -46.660813.

In South America, perhaps it is the best place to firm.

Niantic HQ 37.7894, -122.4016.

To firm, Niantic's main offices is also a good area.

Sydney -33.8643, 151.2155.

To find Pokemon rare and regional, Sydney is a perfect city.

Chemistry Park 41.661545, -0.89470.

This place is full of poke stops, also ideal to get objects and missions.
Tips: Teleport to Legendary Pokemon Coordinates in Clicks
Due to various reasons, we know you can't visit all of these places yourself to catch Pokemon. In such a situation, it would be better to use a location spoofer to spoof Pokemon Go GPS location. We would like to recommend you to use iToolab AnyGo. To spoof your location on your iPhone, this tool is one of the best to use. You no longer need to walk on the street for searching and catch Pokemon with Anygo. It doesn't even require your device to be jailbroken. At any time, you can pause and resume your movement. Also, AnyGo provides your multiple modes and also a joystick to take better control.
Video Tutorial
Step 1 Connect the iPhone to the computer after installing iToolab AnyGo. Tap on the "Start" button in the program's main window.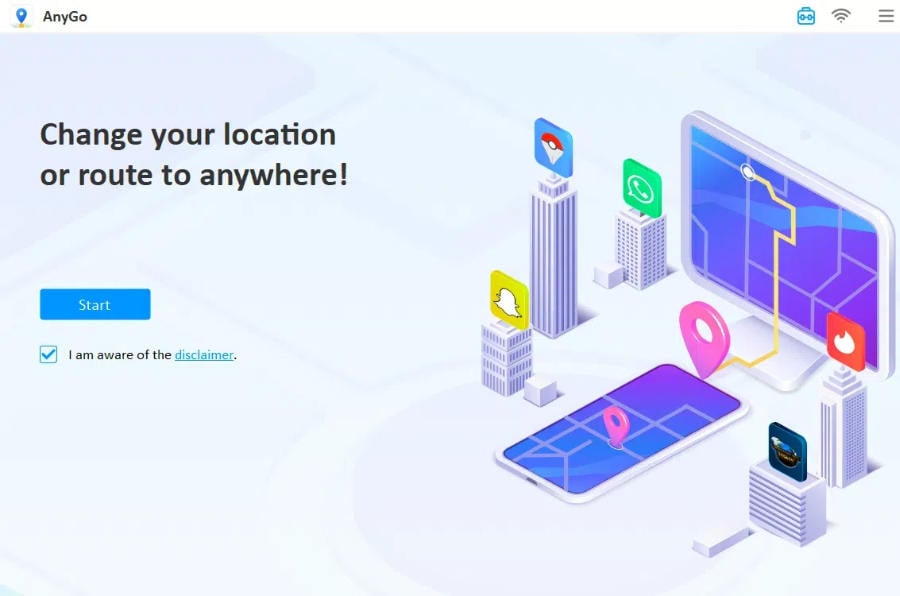 Step 2 Enter the location you need to teleport to after clicking on the "Teleport" icon from the upper-right corner of the screen. Tap on the "Search" button.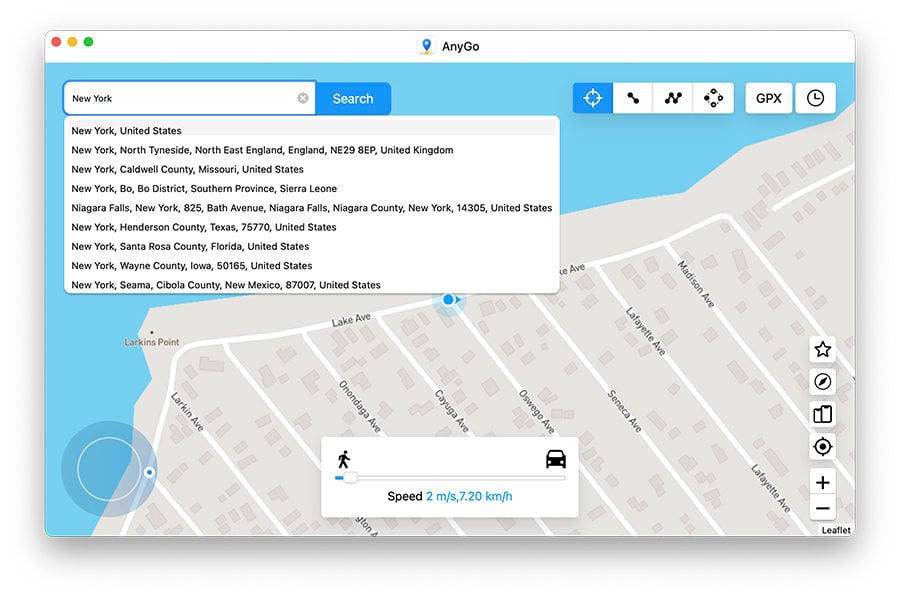 Step 3 To teleport to the desired location, tap on "Go". And the GPS will changed to a new location on Pokemon Go.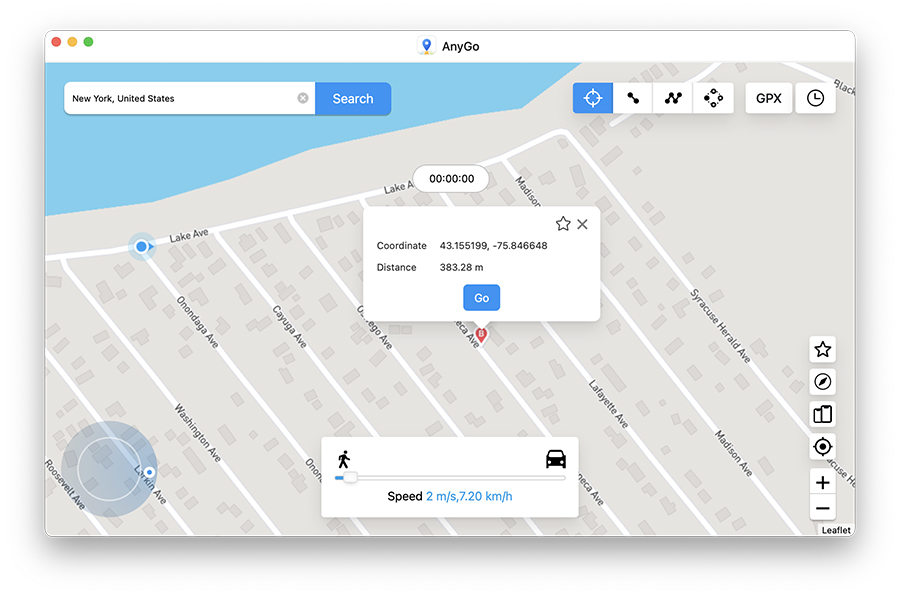 If you would like to pass through many places on the map, you can choose two-spot or multi-stop route. The GPS on your device will be moving along the specified path, which is really helpful to catch the rare pokemons.
Conclusion
In this article, we have introduced to you 2023 latest best coordinates for Pokemon Go you should know to have the best shot at finding rare and legendary Pokemon. You can try to spoof your location to appear at a different place if you want to play Pokemon Go without moving. In this case, we would highly recommend you rely on Pokemon Go location changer. You would enjoy the game more if you use this tool to spoof location. If you use this tool while playing Pokemon Go, the game won't understand whether you are cheating or not.
Spoof GPS Location on Pokemon Go
Works well with LBS games and apps such as Pokémon GO.
Multiple modes to fake GPS movement.
Simulate walking, cycling or driving at a variable speed.
Spoof location of multiple iPhones simultaneously.