Are you looking for ways to fake GPS without rooting your device? In this article, we'll provide you with the most useful ways of 2023 to Fake GPS No Root so you can stay private, save time and money, and access the content you want from any location. Yes, you read it right. By the end of this piece, you'll have the information you need to determine if using a fake GPS location is right for you. The ways we are about to share will help you in situations where you are not in the state to share your location as well. Without further a do, let's get started!
Part 1: Can you Fake GPS No Root and without Mock Location?
Faking GPS without rooting or without mock location is only supported by a small number of devices, and can be unreliable. Additionally, methods may not work with all apps that require location data, and can even cause issues with your device's operating system.
That's why the most reliable way to fake GPS is by rooting your device and making use of the "Mock Locations" option available on most Android devices. This allows you to specify a fake GPS location for any app or system with location-based services. Now, there are some people who have no clue about the steps needed to follow to enable mock location on Android, well, here are some simple steps that you need to follow and these are as follows:
Step 1: Move to "Settings" on your device and in the menu select "System" and move to "About Device". Here tap on "Builder number" several times and enable "Developer mode".
Step 2: Once enbaled, move to Developer options and then, get into "Debugging" section.
Step 3: Here click on "Activate Mock location". Within a while the mock location will get enabled on your device.
Part 2: How to Fake GPS without Root on Android Devices
Faking GPS location on Android devices is a great way to access content that isn't available in your area, or to appear to be somewhere else for social media purposes. Although this requires having a rooted device, now the big question is "it is possible to fake GPS without rooting your Android device?" Well, you'll get to know your answer here in this section as we are sharing a few best apps that will cater to your needs. These are:-
1. Hola
Hola is a popular app that allows users to Fake GPS with no Root on Android Devices. This means you can pretend to be in a certain location even if you're not. Hola helps you change your location with one tap and can help you access geo-restricted content. It also supports a wide range of Android devices. With Hola, you can even choose specific coordinates of any location from around the world.
Pros:
User friendly interface.
Free version
Quite reliable and fast.
Helpful in unlocking many sites.
Cons:
Requires a lot of data to access.
Requires internet connection by other users.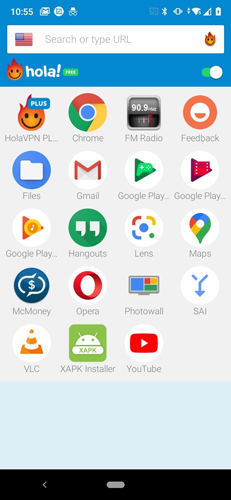 2. GPS Emulator
GPS Emulator is a tool that can be used to fake your GPS location without needing to root your Android device. It is a great way to test applications or services that are dependent on GPS positioning or use GPS tracking. By using the emulator, you can configure a virtual location in any part of the world and simulate how your application will behave in different locations.
Pros:
Easily simulate GPS locations without needing to root your device.
Fast and easy to setup and use.
Can be used to test location-based apps on the device.
Cons:
May not be as accurate as a real GPS device.
Emulated locations may be inconsistent or inaccurate.
Could potentially be used to abuse or manipulate location-based services.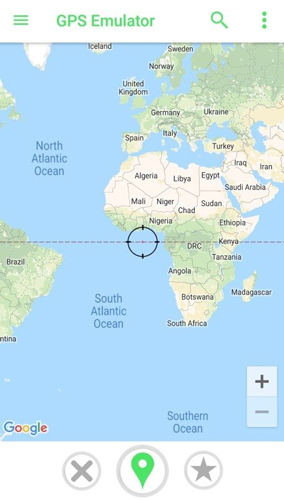 3. Fake GPS Run
Fake GPS Run is a mobile app for Android devices that allows users to simulate their location by spoofing the GPS coordinates on their device. By using Fake GPS Run, users can virtually run, walk or cycle anywhere in the world without having to leave their home or environment. Unlike other similar apps, Fake GPS Run too does not require users to root their device and can be used without rooting the device.
Pros:
Allows users to simulate their GPS location without having to root their device.
Easy to use and hassle-free.
Allows users to access location-based services such as gaming, dating apps and more.
Cons:
Battery drains quickly while using Fake GPS Run.
It might not be compatible with certain android devices.
There is the potential for concern regarding privacy and security.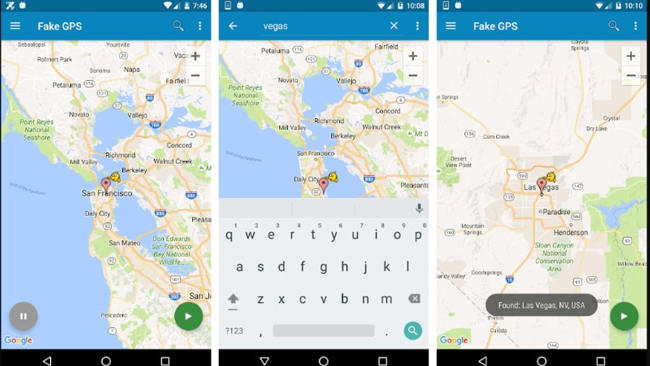 4. Floater – Fake GPS Location
Floater is another fake GPS location app that allows users to fake GPS without rooting their device. Floater has a user-friendly map interface and allows users to choose any location they want on the map. It also allows users to add multiple pinpoints so they can roam around the map without having to manually change their coordinates each time.
Pros:
Allows users to access geo-restricted content that is not available in their actual location
Requires no root when changing the device's current location
Easy to use interface
Cons:
Not all locations can be simulated due to certain restrictions
Cannot be used to fake locations outside of a device's home country
Can cause conflicts with other apps that use location services depending on the device's actual location.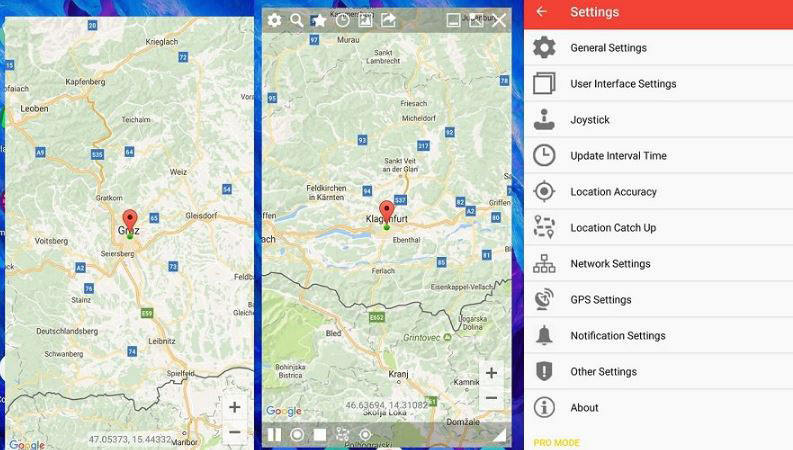 Also Know: How to Fake GPS No Jailbreak on iOS Devices
If you are looking forward to one stop solution to fake GPS on both Android and iOS devices with absolute no jaibreaking or rooting, then you've reached the right place! We bring you iToolab AnyGo. AnyGo is a powerful software that can help you fake GPS without rooting or jailbreaking your Android or iOS devices. AnyGo works across all Android and iOS devices, including iPhone and iPad, and with the help of its sophisticated spoofing technology, you can easily fake your location and appear to be in any other location around the world. It is extremely easy to use and requires no complicated steps or additional setup.
Conclusion
In the final words of this post, we hope you've got your information that you were looking for. In general, faking location is a great way to stay anonymous and enjoy content from different parts of the world. And when it comes to faking GPS without rooting is extremely easy if you have iToolab AnyGo.
Spoof GPS Location on iOS/Android
Works well with LBS games and apps such as Pokémon GO.
Multiple modes to fake GPS movement.
Simulate walking, cycling or driving at a variable speed.
Spoof location of multiple iPhones simultaneously.