The location services on your iPhone are necessary for so many functions including providing accurate weather forecasts, news, and even in helping you find your iPhone if it is ever lost.
Whatever the reason you want to change the location on your iPhone, the following solutions will help you do that either permanently or temporarily.
How to Change Location on iPhone Permanently?
You can easily change your country from within your Apple ID, but some people say that you may encounter a lot of problems if you do this. While it may depend on the activity you are using your iPhone for, there are still some things you should consider before changing your location permanently using your Apple ID. They include the following:
Before you change your location, begin by checking if your purchases in iTunes, iBooks, and the App Store available in your current location will change. If you are unsure, you can re-download all your purchases and try to use them in the new location.
You will not be able to change the country or region if your account is part of a Family Sharing Group.
You will also need to cancel any subscriptions related to your Apple ID and wait until the subscriptions have been completely canceled before changing your country.
You cannot change your country or region is there is a balance in Apple ID credit.
You may also want to back up all the data on your iPhone and other Apple Devices to prevent data loss in case of any errors with the process.
Prepare the billing information for the new region or country. The new billing details you use must be applied in the country you want to change to.
When you're ready, follow these simple steps to permanently change the location on your iPhone:
Open the Settings on your iPhone and then tap on your name at the top.
Tap on "iTunes & App Store > Apple ID" and then tap "View Apple ID".
Click on Country/region and then tap on "Change Country or Region".
Select the new location and then "Agree to the Terms and Conditions".
Enter your new payment method along with the billing address and then tap "Next" to complete the process.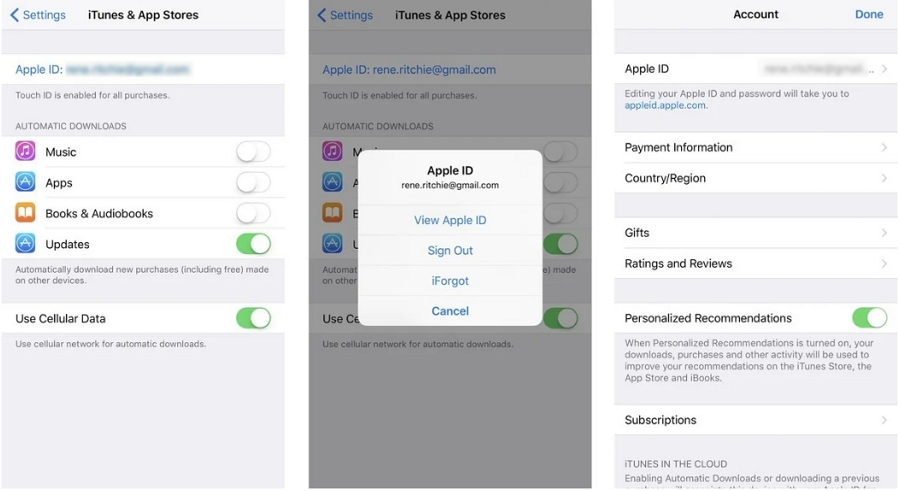 How to Change Location on iPhone without Moving?
Faking location without Jailbreak required lots of efforts; However, you can use some free tools. Perhaps the easiest and most effective way to change the location on your iPhone is to use iToolab AnyGo for iOS.This iPhone location changer app allows you to change the location on your iPhone to anywhere in the world in a single click. It can also be used to simulate movement along a pre-determined path on a map and you don't have to jailbreak your iPhone to use it.
AnyGo works well with common location-based apps such as Grindr, Tinder, Life360, WhatsApp and Snapchat. It is compatible with most iOS devices and iOS versions, including the latest iOS 16.
Here's how you can use AnyGo to temporarily change the location on your iPhone:
Step 1 Download iToolab AnyGo for iOS on your iPhone and follow the instruction on download page to install this app properly.
Step 2 After the installation, launch the app and you will see a map and the current location of your device.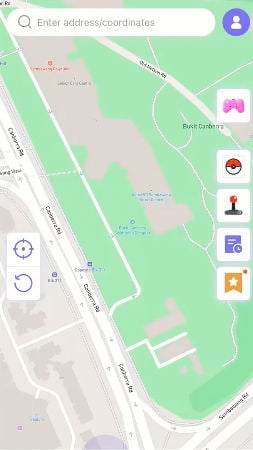 Step 3 To change iPhone location, please enter the fake location on the search box and select the location from the list.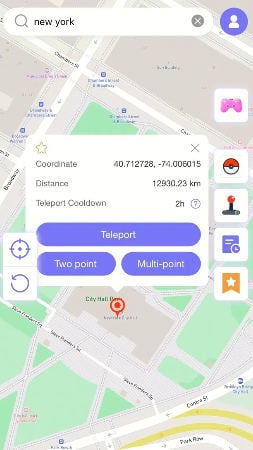 Step 4 In the popup that appears, click "Teleport" on the map and your iPhone location will be teleported to the new location.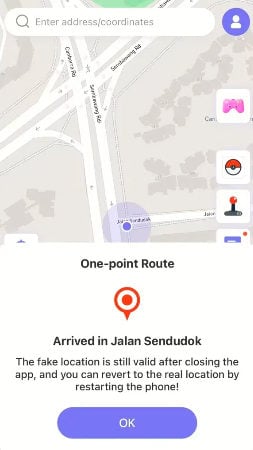 Video Tutorial
Summary
Changing Location on you iPhone 14/13/12/11 has many advantages, iToolab AnyGo for iOS is the best tool to change and fake location on your iPhone to any destination in just 1 click. Plus, it can change multiple iPhone locations simultaneously. With AnyGo for iOS, you can easily route between two or multi-spot mode to keep you anonymous.
Best Location Changer for iOS/Android
168,282 people have downloaded it.
Change GPS location on iPhone/iPad in clicks (No Jailbreak).
Simulate GPS movement along any custom path with joystick.
Collect and import popular GPX route files for next use.
Mock GPS location on up to 15 devices simultaneously.
Works well with location-based social apps and AR games.
Fully support the latest iOS 17/Android 13.