Monster Hunter Now is an exciting AR game that allows you to hunt monsters in the real world.
Don't worry if you're one of the players that finds Monster Hunter Now not working. Many players have reported that Monster Hunter Now isn't functioning correctly on their devices.
This article will show you some of the best solutions to fix these issues so that the game works flawlessly on the device you are using. We will demonstrate iToolab AnyGo, a potent tool for tracking down monsters that can now be used for spoofing.
Common Issues and Fixes with Monster Hunter Now Not Working
In the entertaining game Monster Hunter Now, users may use augmented reality to hunt and catch monsters. It could, however, run into problems that ruin the game experience. Typical problems and solutions for these problems consist of :
1. Connectivity Problems
Monster Hunter Now regularly experiences connectivity problems that block it from connecting to the internet or the game server, resulting in error messages or loading screens. Try these fixes to see if they fix the problem:
Verify Your Internet Connection: To provide a flawless Monster Hunter Now experience, you need a reliable and quick connection.
Power Cycle Your Device: Occasionally, a straightforward restart will be enough. To eliminate transient malfunctions and refresh memory, power cycle your device.
Update the Game: Update the Monster Hunter Now app on your device. Install the most recent version to take advantage of bug fixes and perform routine upgrades.
Clear Cache and Data: Sometimes, problems with connectivity can be fixed by emptying the app's data and cache.
2. App Crashes and Freezes
Another typical issue with Monster Hunter Now not working is that the app freezes and crashes. This might cause your gaming experience to be ruined since it implies that the game abruptly stops functioning or becomes unresponsive. Try these fixes if Monster Hunter Now is stalling or crashing:
Force the App to Close: Double-clicking the Home button (on iPhone 8 and older) or swiping up from the bottom of the screen (on iPhone X and after) will force-quit an app if the game is stuck or not responding.
Update Your Device: Make sure your device is running the most recent version of Android or iOS. You can download any updates that are available via your device's Settings app.
Free Up Some Storage Space: Insufficient storage might negatively impact the game's operation and performance. To free up storage space on your smartphone, remove any unnecessary programs, images, movies, or other items.
Adjust the Graphics Settings: To reduce device load, try adjusting the graphics settings in Monster Hunter Now, as it is a graphics-intensive game that requires significant resources.
3. Account Access Issues
Not being able to get into your Monster Hunter Now account might be annoying at times. You will thus be unable to play the game as you will be unable to access your game data or connect to your account. To address account access issues, try the following solutions:
Verify Login Credentials: Make sure the username and password you're using to access your Monster Hunter Now account are accurate. Verify again for spelling errors or case sensitivity.
Check Your Email Verification: Ensure that the email address associated with your gaming account has been validated. You won't be able to access your game if you haven't validated your email address.
Reset Password: Use the password recovery feature on the Monster Hunter Now login page if you can't remember your password.
Check for Server Maintenance: Periodic server maintenance may occasionally cause a temporary disruption in login functioning. Look for any updates or announcements from Niantic.
4. Device Compatibility
There are presently problems with Monster Hunter's device compatibility. This indicates that the minimal criteria for running the game are not met by your device. It might result in the game not working at all or not working correctly. Try these fixes to see if they fix the problem:
For iOS Devices: You require an iPad mini 4 or later, an iPad Air 2 or later, an iPad Pro or later, an iPhone 6s or later, or an iPad 5th generation or later running iOS 11 or later.
For Android Devices: You require an operating system (6.0 or later), at least 2 GB of RAM, and support for OpenGL ES 3.0 or later.
Extra Tips: Monster Hunter Now Spoofing by iToolab AnyGo
With Monster Hunter Now, you may hunt and catch monsters in different places using augmented reality. Through spoofing, players might discover new areas and encounter uncommon or exclusive creatures in particular areas.
In Monster Hunter Now, using risky or inaccurate techniques for GPS spoofing might result in account suspensions. Select a dependable and secure tool such as iToolab AnyGo to minimize the possibility of account suspension or termination.
With the location-changing software iToolab AnyGo, users may be allowed to spoof Monster Hunter Now. It has an intuitive UI and works with both iOS and Android smartphones. Users may access geo-restricted content, enhance gaming experiences, mimic movement, and control speed and direction with a joystick.
The Best Spoofing App for Monster Hunter Now
168,282 people have downloaded it.
Change Monster Hunter Now location on iPhone/Android in clicks (No Jailbreak).
Simulate GPS movement along any custom path with joystick.
Collect and import popular GPX route files for next use.
Mock GPS location on up to 15 devices simultaneously.
Works well with location-based social apps and AR games.
Fully support the latest iOS 16/Android 13.
The following steps will show you How to spoof Monster Hunter Now with iToolab AnyGo.
Step 1 Install iToolab AnyGo after downloading it. Use Wi-Fi or a data cable to connect your device to your computer.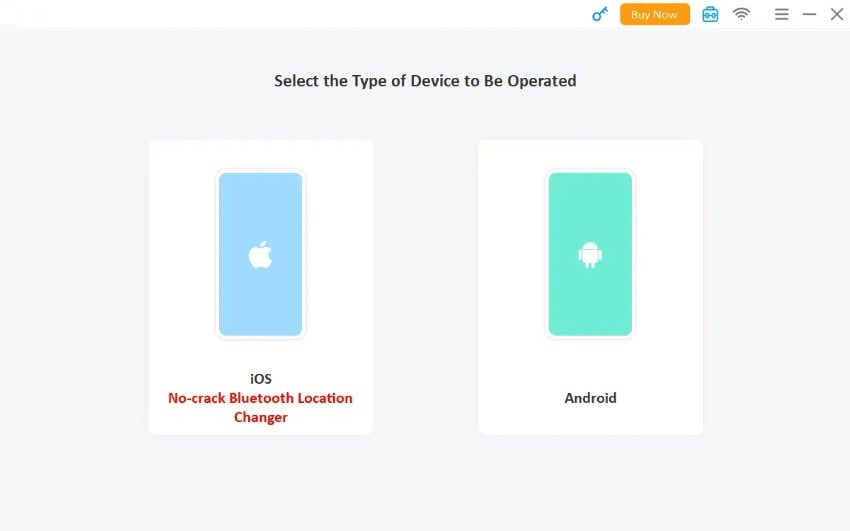 Step 2 Open your device's Monster Hunter Now. In the AnyGo interface, click the "Teleport" button in the top-right corner.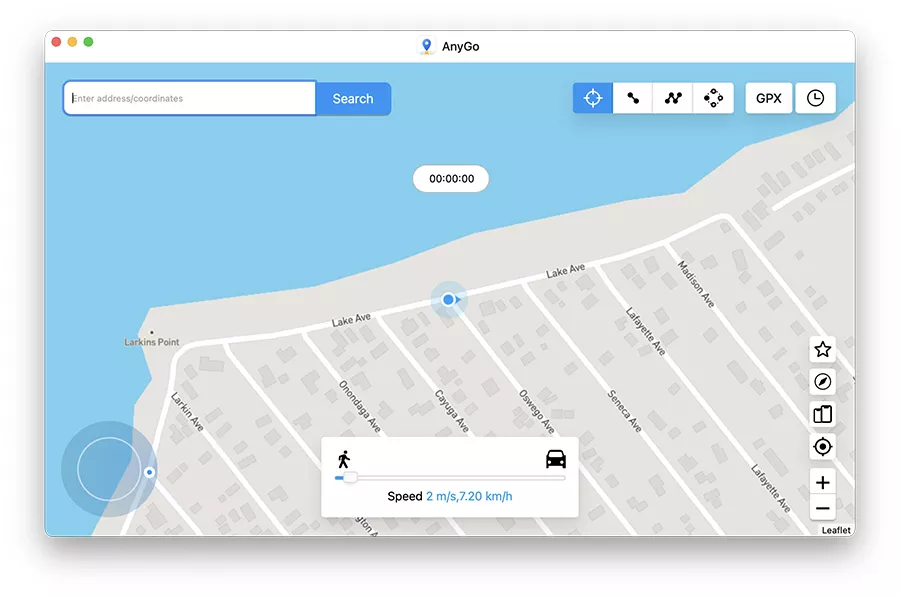 Step 3 Choose the area of the Monster Hunter Now universe where you would like your character to show up. Press "Search."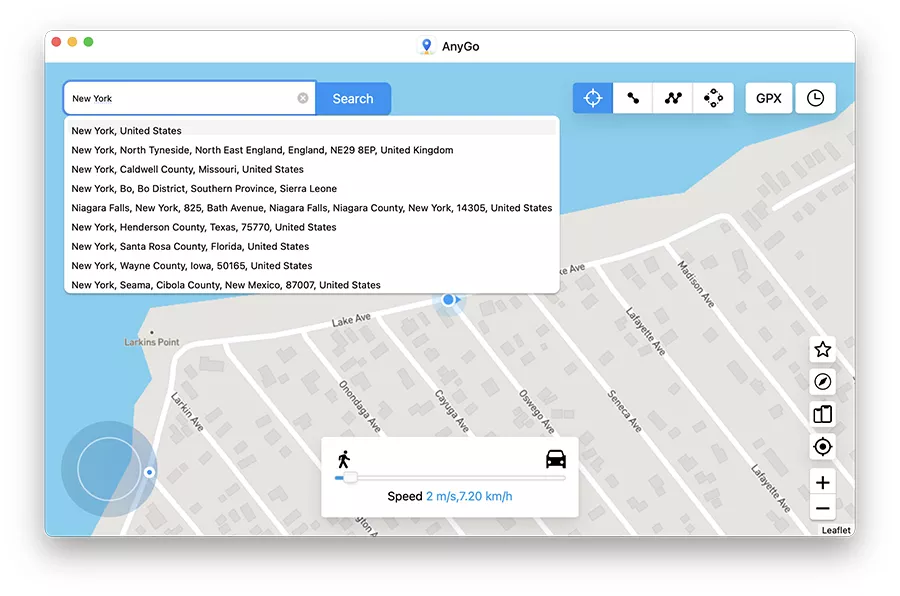 Step 4 To send your character to the specified in-game location, click "Go."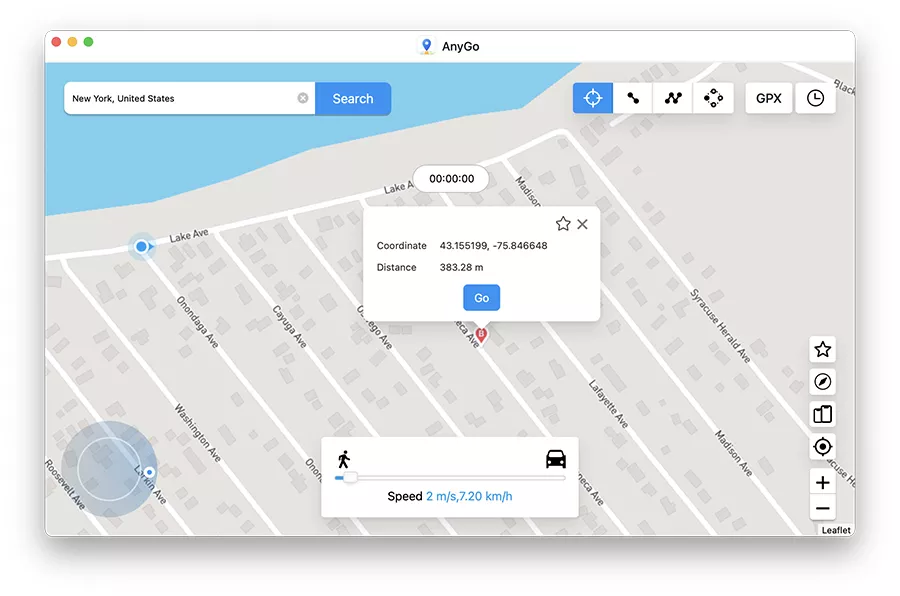 Conclusion
This article provides tips on spoofing your location in Monster Hunter Now, a location-based game. It covers frequent problems with Monster Hunter Now not working anymore, how to solve them, and useful hints for using iToolab AnyGo. The article seeks to facilitate users' trouble-free enjoyment of the game. A trustworthy and secure software, iToolab AnyGo may help you unlock geo-restricted, safeguard your privacy, and improve your gaming experience.