After using WooTechy iDelock for multiple weeks and unlocking dozens of iPhones on it, I have gathered enough experience and knowledge of Wootechy iDelock to give you an honest, unbiased review answer 6 different questions that are frequently asked about it. Moreover, I have also shared its best alternative at the end of this article.
Part 1. What is WooTechy iDelock?
This newly launched product springs up following a lot of other unlock tools like UnlockGo, 4uKey, AnyUnlock, Lockwiper, Dr.Fone iOS Unlocker, etc.Wootechy iDelock is a powerful desktop software that is capable of unlocking various iPhone and iPad. It has various features, including Apple ID bypass, Lock Screen Unlocker, Screen Time Rmoval, and MDM bypass.
Is it reliable?
How's the success rate of unlocking?
What devices does it support?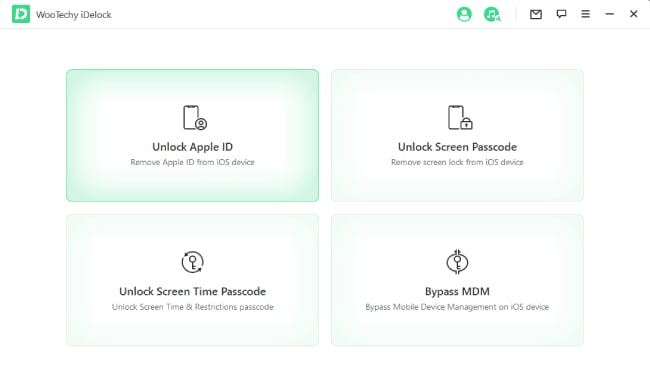 We will walk you through in the next parts.
Part 2. Is WooTechy iDelock Free?
Is WooTechy iDelock free? Yes, you can try it for free download but Wootechy iDelock free trials only for you to check whether your iPhone is supported or not.If you want to enjoy a lot more advanced features like real unlocking, then you have to pay for its premium plans.
The detailed subscription is here:Windows/Mac:1-Month Plan $35.95,1-Year Plan 49.95, Lifetime Plan: $69.95
Part 3. Is WooTechy iDelock Legit?
From the point of personal use, Wootechy iDelock is legit. But, if you it for any other illegal use, that will always be prohibited. The team of Wootechy iDelock has been in this field for more than a decade and has developed strict terms for the security sake of the software. Moreover, I have personally used Wootechy iDelock, and I found it pretty secure and trustee, unlocking dozens of iPhones.
Part 4. How to Get iDelock Download File/Link?
Wootechy iDelock download process is straightforward. I have split the process into teh following steps:
The first step is to visit the Wootechy iDelock'sofficial website and click on the "Free Download" button.
When you start the process, it will confirm the location of the Wootechy iDelock's setup on your computer. After that, your download will start.
After saving to your desired location and clicking on save, it will start your download process.
When the download process completes, click on the Wootechy iDelock software and install it.
Or you can go to other authorized websites to download, for example:https://macdownload.informer.com/
Part 5. What are the Pros and Cons of Wootechy iDelock?
After using Wootechy iDelock for over more than a month, I have countered some pros and cons of this software. I have explained them below:
✔ Pros
You can easily navigate through it even if you are not tech-savvy.
It offers 4 types of unlocking/bypassing modes in one single tool.
It has a 24/7 awesome customer service
❌ Cons
It's possible that using this tool to bypass locks may break the laws of your nation In some instances, like Apple ID unlock, you are not able to fully reset your iDevice.
Sometimes you need to wait a long time during the unlocking process.
When you use it to remove screen lock, the device will sometimes stuck on the Activation Lock after resetting.
The success rate in general only about 70%.
Part 6. Is There Any Better Alternative of WooTechy iDelock?🔥🔥🔥
Yes, there is an alternative of Wootechy iDelock. As I have mentioned in the beginning, a lot of other outstanding tools such as iToolab UnlockGo, is also a top-notch one.
iToolab UnlockGo,with incredible features and straightforward procedures, offers more reliable services at lower plans You can use it to unlock screen locks, Apple ID, screen time password, bypass MDM, and plus iCloud Activation Lock.
The Biggest Advantages come to Multi-function,High Success Rate, and Affordable Prices
Multi-functionality: iToolab UnlockGo offers 6 features in total, apart from the same features, it also supports to turn off Find My iPhone and remove Activation Lock You will be completely left out of these features when subscribing to Wootechy iDelock. You might wonder if UnlockGo cracked version also work like this, the answer is no. You are going to face a lot of potential risks.
High Success Rate: The success rate of iToolab UnlockGo is way more than Wootechy iDelock. With over 23.5 million downloads and unlocking 6 million iDevices, it is maintaining a rating of 4.9 stars. Success rate of unlocking an iPhone or iPad reaches up to 90%. Whereas Wootechy iDelock has a handful amount of ratings on their website. So, the high success rate of iToolab UnlockGo is one of the clear biggest advantages over Wootechy iDelock.
Affordable Prices:You can enjoy more features with worthy value here.
| Windows Version | iToolab UnlockGo | Wootechy iDelock |
| --- | --- | --- |
| 1-Month Plan | $35.95 | $35.95 |
| 1-Year Plan | $39.95 | $49.95 |
| Lifetime Plan | $49.95 | $69.95 |
🔥🔥🔥Limited-time OFFER: 10% OFF when you add to cart.
iToolab UnlockGo
🔥🔥🔥10% OFF for iToolab UnlockGo iOS
-10% 100%
How to Use iToolab UnlockGo?
Using iToolab UnlockGo is not rocket science. I have shown the process of how to remove the lock screen on the iPhone using iToolab UnlockGo:
Step #1 Connect Your iPhone To Your Computer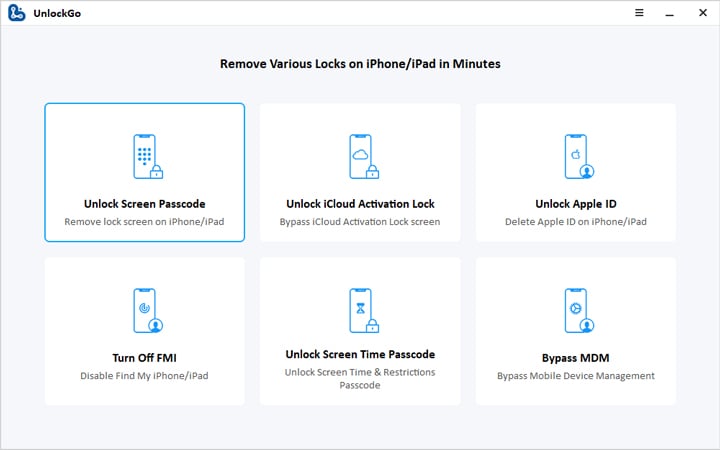 Step #2 Download The Latest Firmware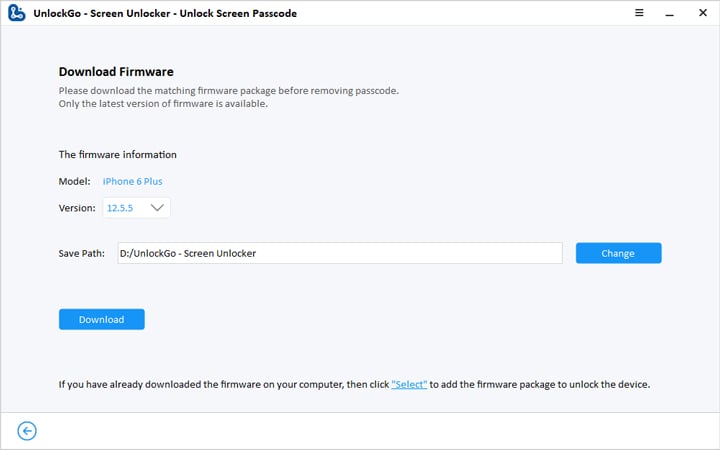 Step #3 Start The Unlocking Process and Wait Until the Process Finish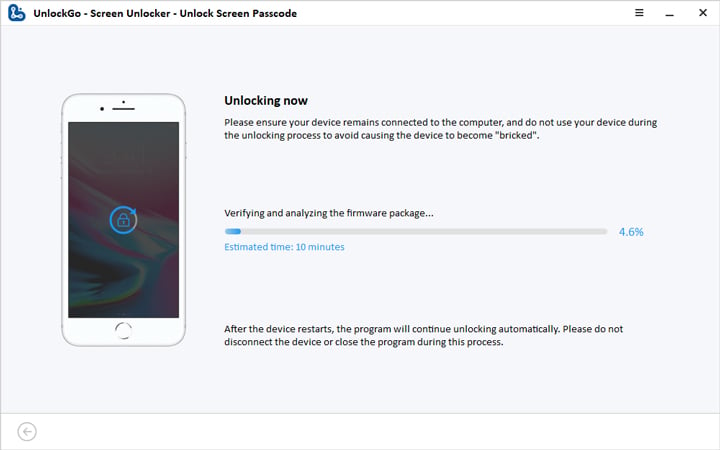 Editor's Suggestions
Wootechy iDelock is one of the best and no doubt easiest to use third party iOS unlocking software. Still, some factors make it expensive and less efficient than other software like iToolab UnlockGo, which offers more functions at a better price, higher success rate.
So, I would recommend you invest your money in iToolab UnlockGo instead of Wootechy iDelock because you will not only get more options like iCloud activation lock. Instead, you will also pay less as its windows plans are cheaper than Wootechy iDelock.