If you buy an expensive device like an iPhone, you expect it to last for years. Apple's iPhone is designed to be durable and can withstand a lot of use. However, you may occasionally find that the touch screen on your iPhone is cracked. So, if your iPhone's screen is cracked, you won't be able to access its options, so you can't unlock it afterward. These tips will help you unlock your iPhone after it's broken.
You can use these methods to bottom half of iphone screen not working can't unlock to make it work. Moreover, each method unlocks your device in a specific way, so you should read the directions carefully before attempting to use one.
Part 1: Bottom Half of iPhone Screen Not Working Can't Unlock How to Do
If you have accidentally dropped your iPhone and are unable to unlock the iPhone, you might not be getting a clue what to do next? Well, iToolab UnlockGo is the solution to all your problems like the bottom half of iphone screen not working can't unlock. It is a comprehensive unlocking software for iOS without passwords that allows you to remove screen passcode, activation lock, Apple ID, and Find My iPhone from your iPhone or iPad without any difficulties.
Follow the simple steps below to learn how to use UnlockGo to unlock various iPhone and iPad locks effectively.
Step 1: Download UnlockGo, install it and then run it on your computer. After connecting the device to your computer, the software will automatically detect it. Then select "Unlock Screen Passcode" from the main interface to move forward.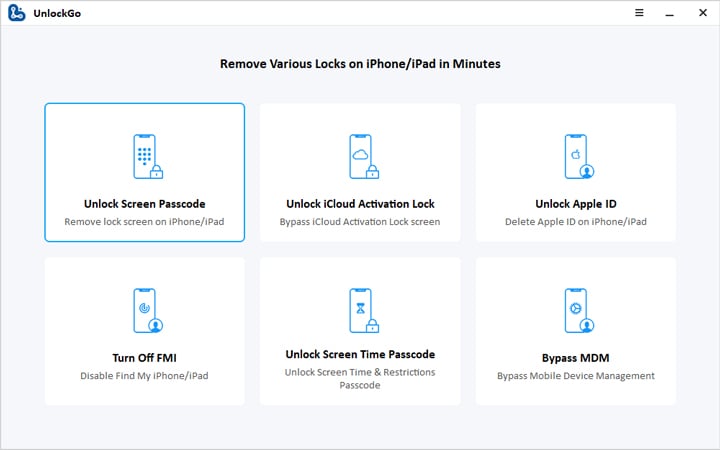 Step 2: The next step is to download the latest firmware package by choosing a save path and selecting "Download." Then, to import the firmware into the program, click "Select" once the firmware package has been downloaded.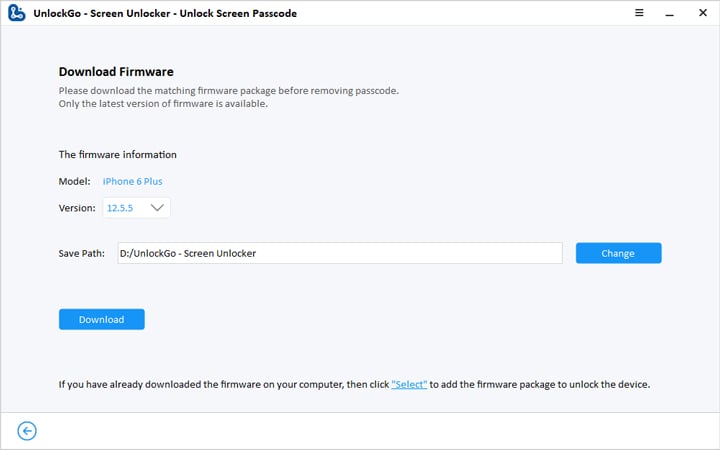 Step 3. Once you download the necessary firmware, you can proceed to unlock your iPhone by selecting "Unlock Now." And UnlockGo will starting removing passcode and then you can access your iPhone.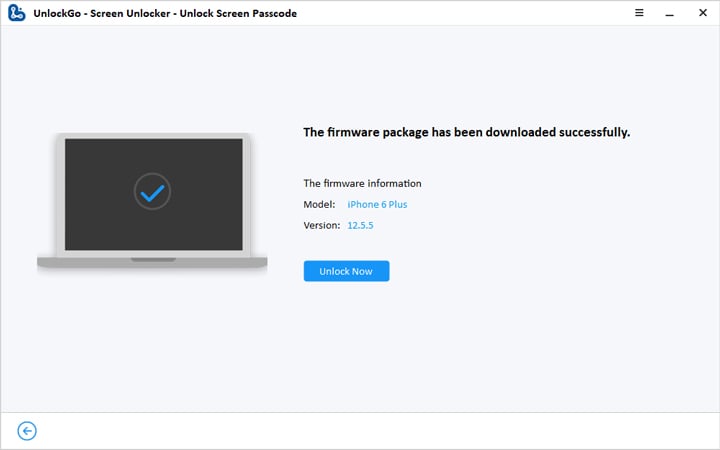 Part 2: How to Fix Bottom Half of iPhone Screen Not Working
When you pick up your phone and touch the screen to perform the daily task from the phone, such as calling, messaging, and using the internet, you discover the bottom of the iPhone screen is unresponsive. In other words, your iPhone is not responding to any tap or touch at the bottom of the screen. Having this issue with the world's best phone has to be frustrating.
Do you have a problem with the bottom part of your iPhone's screen, but you are unsure how to fix it? In the below section, we will help you with the best ways to fix this problem.
Way 1: Restart Your iPhone
Some background processes may be causing the iPhone screen to not function. Generally, rebooting your iPhone will fix various iOS problems. Try restarting your device and see if the touch works properly.
For iPhone 12/11/X or later models, you first need to press and hold the Side button along with any of the Volume buttons until you see the slider;
For iPhone 8 or earlier models, hold down the Side or Top button until a slider appears.
By dragging the slider, you can turn off the device. Turn your iPhone on after a few minutes.
Way 2: Clean your iPhone
Following that, you should clean your fingers and the iPhone screen. It is easy for contaminants such as oil, dust, moisture, residue, or liquids to become stuck on your iPhone screen.
Using a soft cloth, wipe the iPhone screen, and wash your hands. Make sure it's detecting your touch too.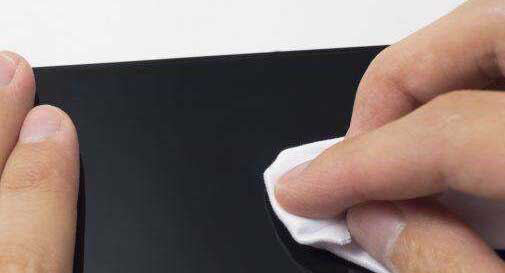 Way 3: Remove Screen Case
If you drop your iPhone, the screen is particularly vulnerable to damage, so most people use a screen protector or a case. However, a screen protector may also cause the problem because it can sometimes prevent the bottom part of your iPhone screen from working. Take off any case or screen protector that is on your iPhone.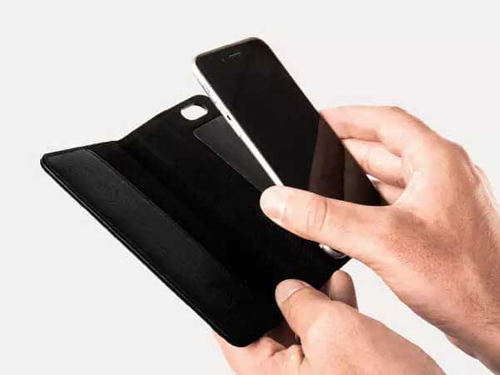 Way 4: Free Some Storage on Your iPhone
When you fill-up your iPhone's memory, the screen may become unresponsive. Whenever you have your phone with you, many photos, videos, and other large files are stored on it. Following the below steps to check the full and the available storage on your device.
Go to "Settings" > "General".
Tap on "iPhone Storage".
Way 5: Delete Unnecessary Apps
sometimes be that the screen disappears when you use a particular app. In addition, there's a chance that the app is incompatible with your iOS version. Therefore, make sure your device is free of unnecessary apps.
Simply hold the app icon for a few seconds and tap to delete it.
Tap on the (x) mark on that icon.
Click "Delete" when prompted.
Way 6: Update All Apps
Your device may be running old versions of the apps. If the bottom part of your device does not function while using an app, consider updating them all from the App Store.
Go to App Store > "Updates" > "Update All"
Way 7: Change 3D Touch Sensitivity
It may even be a problem with your 3D Touch feature. Hence, change the settings and then check if the issue of the bottom half of the iPhone screen not functioning is resolved.
Go to "Settings" > "General" > "Accessibility".
Select "3D Touch". Toggle on or off the 3D Touch.
Depending on whether it is turned on, you can modify the 3D Touch sensitivity.
Way 8: Upgrade iPhone to Latest OS Version
Another way to resolve this issue is through updating your iPhone to the latest version, if update is released by apple.
Go to "Settings" > "General" > "Software Update".
Way 9: Factory Reset Your iPhone
Alternatively, you can try resetting your iPhone to factory settings. After resetting the iPhone, all data and settings will be deleted, and the device will be returned to factory defaults. The steps below will guide you through factory resetting your iPhone.
Go to "Settings" > "General".
Select "Reset" > "Erase All Content and Settings" and tap "Reset."
Tap on "Erase Now" and complete the process.
Way 10: Restore iPhone as New via iTunes
After restoring their iPhones using iTunes, many users discovered that their screens worked again. Using this method, you can make your iPhone's screen work too.
Using iTunes, connect your iPhone to your computer.
To access the "Device" tab of iTunes, click the upper left corner.
On the left, choose "Summary".
Restore the backup and confirm.
Next, choose the appropriate iTunes backup and click Restore.
Conclusion
With the above guide, you can easily make the bottom half of iPhone screen not working after drop to work again. It also unlocks iPhones with broken screens without Siri, including those with screen passcodes, Touch IDs, or Face IDs. Now is the perfect time to download iToolab UnlockGo and unlock locked iPhones. Hopefully your phone can be fixed and you can use it as before!