Are you searching for the bypassicloud7activation on Google? This means that you know how the tool works and what it is used for. If you do not know what the tool is used for, let us have a closer look. Bypassicloud7activation a website that allows one to be able to unlock the iCloud activation lock for free. It is not clear how exactly this website works but what we understand; it had gained popularity in the recent past. Previously, people would visit the site for bypassicloud7activation download. The sad news is that the website has not been working since 2019.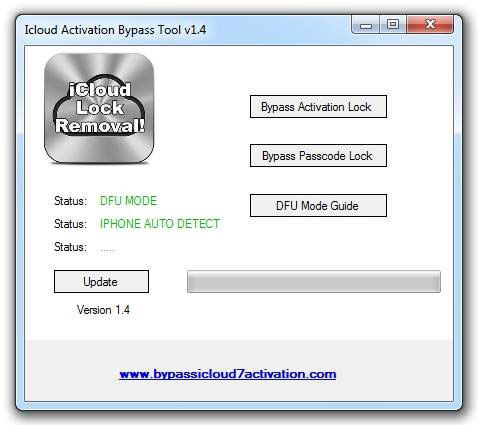 Does Bypassicloud7activation Works on iOS 14.5?
Bypassicloud7activation is an old tool that is no longer active, which means that the website developers are yet to update the algorithm they were using to activate iCloud services.
Among the devices running iOS, including iPhones and iPads, the latest version of their iOS is iOS 14.5. Before Bypassicloud7activation became inactive, the iOS used on Apple devices was iOS 12. This means that even if you get a download of bypassicloud7activation, it may not work on current iOS. When you try to access this website, it directs you to the fake official bypassicloud7activation.com website. This link is being used for advertisement purposes, which means that it will not be helpful.
Can Bypassicloud7activation Free Download?
Bypassicloud7activation is also known as iCloud Activation Bypass Tool v1.4. However, when you search this tool instaed of iCloud7activation then you can find a right place for icloud activation bypass tool v1.4 download file. As we discussed before, this tool is no longer support the latest iOS version so if your iOS version higher than iOS 12 then you can try the best alternative UnlockGo and jump to part 4 to check how it works. If you are using an old iOS version, download this tool and follow the below methods to use Bypass iCloud7activation Tool V1.4.
Step-by-Step Guide to Use Bypass iCloud Activation V1.4 Software
When utilizing the bypassicloud7activation program, specifically iCloud Activation Bypass ToolV1.4 (version 1.4), there are no such issues due to its easy and user-friendly interface. This guide will go over all of the procedures you will need to effectively unlock the iCloud activation lock on the iPhone/iPad.
After downloading the application, "install" it on the computer. Once the installation is done, "launch" this application. Now, you can "connect" the iPad or iPhone using a USB cable.
The software will automatically "detect" and "read" the device's IMEI number.
To Bypass the Activation Lock, click the "Bypass Activation Lock button". After pressing the button, wait for the process to be complete.
After the software has "completed" its process, you can now "remove" the iOS device. Restart the device. You will notice that your device is no longer locked by iCloud.
How to Bypass iCloud Activation Lock on All iOS Versions
Despite there being several Bypass iCloud Activation Lock v 1.4 software, not all works on all the iOS versions. After some time, Apple updates its iOS and adds more stringent security features that are not easy to bypass. One of the best tools which have been proven to work in all iOS is iToolab UnlockGo. This tool permits you to delete an Apple ID account without restrictions quickly. After deleting, you will create a new account which will aid you in accessing all the iCloud services and the Apple ID features. After downloading and installing itoolab unlockgo, here is a guide on how to use this tool.
Step 1. Select "Remove iCloud Activation Lock" from the home screen. Press "Start" to continue. Connect the device to a computer utilizing a USB cable.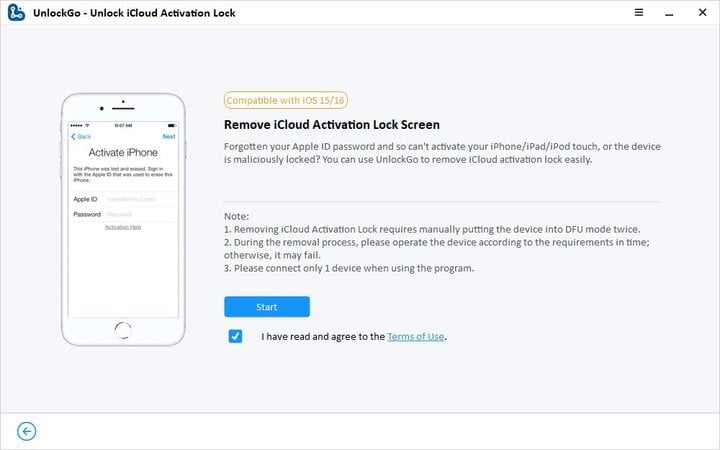 Step 2. To bypass the iCloud activation successfully, you are going to require to jailbreak your device. "UnlockGO" will commenceexploring for the appropriate jailbreak package the device.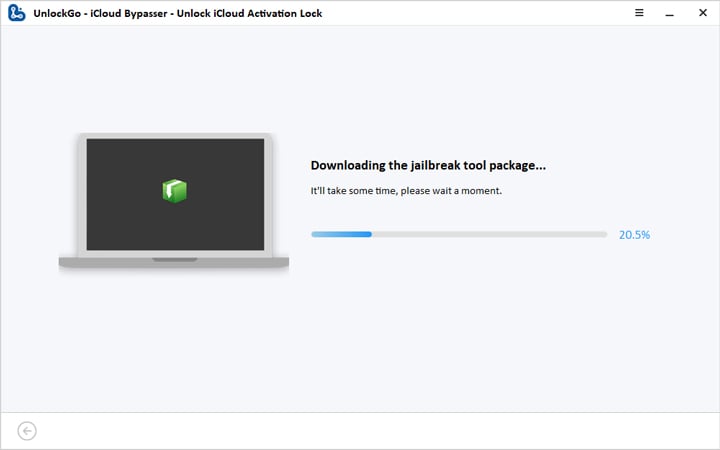 Step 3. Click "Jailbreak" after the jailbreak package has been successfully downloaded. To put the gadget in DFU Mode, follow the on-screen directions and wait for the software to finish the jailbreaking process.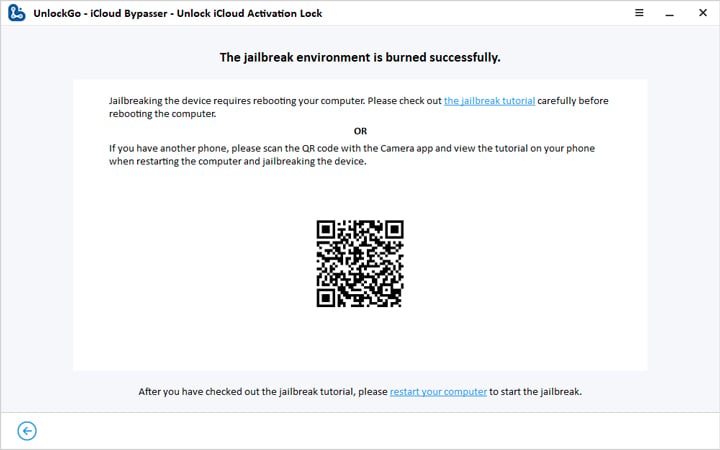 Step 4. After completing the jailbreaking process, double-check that the correct device is the one that is connected before removing the Apple activation lock. Check the information on the device on the screen. Press "Remove" to continue.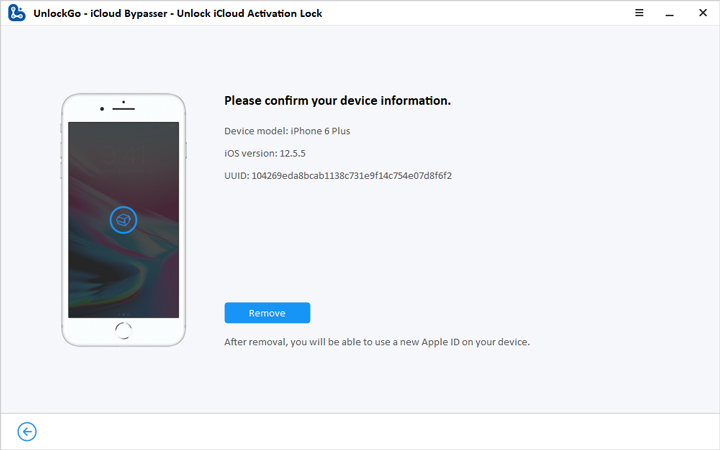 Step 5. It does take a few seconds to finish the process. After the removal is done, you can create a new Apple ID and use it to download apps and change the phone's settings through the App Store.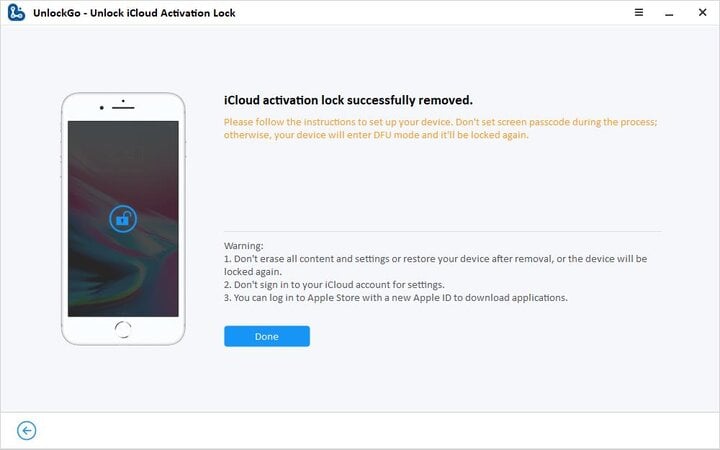 Conclusion
The above article has in great detail covered how one can unlock the iCloud Activation Lock for free. Despite iCloud Activation Bypass Tool V1.4 (version 1.4), it does not work on some devices. This means it is not 100% effective. This is why we recommend iToolab UnlockGo, by using this tool you can easily unlock iCloud Activation Lock on your iOS devices. But there is a thing you should keep in mind, which is you have to beware of harmful documents if you want to free download Bypassicloud7activation.